Lower Zambezi
The Lower Zambezi is one of the most attractive & rewarding safari destinations in Zambia.
Overview
The Lower Zambezi National Park lies on the northern banks of the magnificent Zambezi River in Zambia. The Zambezi River offers a natural boundary on one side (with 120 km of river frontage). Then there's a dramatic wooded escarpment on the other. This escarpment not only provides a picturesque backdrop for your photos, but more pertinently, it's also a natural break on the animals' movements.
In between the floodplain grasses are beautiful stands of leadwood, ebony and fig trees. Under the trees the bush is relatively sparse which means, in practical terms, that you can spot the game easily. Thus a Lower Zambezi safari offers some of the best game-viewing in Southern Africa especially in the dry season (June to October). The Lower Zambezi provides a rich and mesmerizing water sanctuary for wildlife. Great herds of elephant, buffalo and impala, and small groups of warthog, zebra and baboon are drawn to the river.
We think every Zambia safari should include the Lower Zambezi because of the sheer range of game-viewing activities. Safaris takes place on foot, in open 4×4 vehicles, by boat and, most characteristically, by canoe. You can glide silently among animals quenching their thirst without disturbing them. Excellent tiger fishing is also available on a catch and release basis. Birding is superb in the Lower Zambezi with over 500 species recorded here.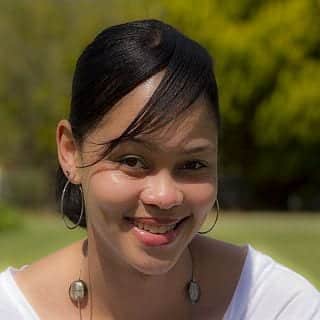 Natasha Jantjies
Africa Travel Specialist
Our experienced band of Safari Planners can create a bespoke plan for you. More enriching, more restorative and making more of a difference. Discover how working with a specialist adds value to your African adventure.
Features
Why you may love it
Excellent predator sightings especially lion and leopard.
Huge herds of elephant and buffalo & hippo pods galore.
Romantic safari destination, perfect for honeymoons.
Canoe excursions on the Zambezi's channels.
Boat cruises at sunset.
Explore the Lower Zambezi map
When to visit Lower Zambezi
Lower Zambezi Highlights by Peter
The flight from Lusaka (where I connected after flying in from Mfuwe) to Lower Zambezi was quite interesting! The aircraft is a Britten-Norman Islander. Still produced today, our example had obviously seen many years of service, but was reassuringly solid and simple. I think they like it because of the short and steep take-off and landing (I read now that they only need a rough airstrip of 350m – a short par 4!). Anyway, the flight was stunning. The view of the Zambezi as we approached Royal airstrip was sensational. Even better was my 10 minute flight to Jeki for my stay at Old Mondoro. Flying right over the river looking down on loads of hippo and ellies – unforgettable.
I was incredibly lucky and had Old Mondoro completely to myself – early season and no other guests. This gave the South African host couple plenty of opportunity to charm me with their hospitality, which they did admirably. Beukes is a well-seasoned guide/ camp manager and Jacomina is fairly new to the business – married Beukes and learnt the trade – but a natural. Very genuine hospitality and I very much enjoyed the stay.
Also a really beautiful, peaceful part of the river. And the small scale of the camp enhances the tranquility and the "getting away from it all" feeling. Mainly use only 4 tents with a fifth pressed into service for groups. Tents 1 – 3 along main stretch of river. My tent – number 3 – best I think as it is also on the corner of a small side channel. The "honeymoon" tent is a bit further up the side channel so you don't get the fab views of the main river.
Very atmospheric at night with heaps of kerosene lanterns on paths and in tents.
But the tents DO have electricity and hot water on demand. Each tent has a lovely deck with a kind of sofa/ bed for chilling out. Fantastic birding from my tent. Overall everything just felt pristine.
My guide was Levy, who I thought was exceptional. Urbane, relaxed, confident and easy to talk to not just about the game but Zambia/ safari/ Africa in general. And he found us a leopard on our evening game drive – beautiful sighting of a male about 15 feet away moving through some scrubby trees. Magic!
And now it all got a bit James Bondy! The preferred mode of getting between the lodges in the Lower Zambezi is fast motor boat. Soon after I had clambered aboard the aluminium speed boat we were skimming across the surface of the river, past pods of hippos and huge crocs sunning themselves on sandbanks.
Sausage Tree Camp definitely lived up to its billing in terms of accommodation, service, food, activities and atmosphere. It's a very well run camp that manages to be both super-efficient and reasonably easy going at the same time. They really like to mix up the dining locations (main area/ island location/ table and feet in the water on a sand bank) etc. food probably best I had on whole trip. And seemed to attract very pleasant guests, or maybe I was lucky. Felt very comfortable here.
I had one of the honeymoon suites which was huge! Some guests had to be driven back to main area for lunch when ellies paid a visit.
Had an evening game drive which was good if a little quiet – big-cat-wise anyway. But did have a nice zebra sighting at dusk and of course lots of hippo in river. Also saw an African Wild Cat. Plus lots of Civets and Genets.
But the real highlight was the canoe trip through the Chifungula Channel. This runs for about 13 – 14 Km in a loop off the main Zambezi, and the starting point is only a couple of hundred metres downstream from the Camp. So at about 07:00 you paddle off from the Camp and turn into the channel. I was the only guest doing it that morning, with Sebastien my guide in the back of my Canadian canoe and Honesty in the "support" canoe. I'm not a great swimmer and for obvious and very real reasons nervous about canoeing next to hippo and crocs but knew I really wanted to do it and was not disappointed. Three middle aged but very intrepid female American Agents had done the trip the previous 2 mornings and raved about it.
It typically takes about 4 hours to emerge at the other end of the channel but we did it in approx 3.5 including a stop on land for coffee and cookies. The channel is very shallow, but with some deeper areas where the hippo like to hang out. At one point my guide had to drag the canoe over a sandbank. We saw pied kingfisher, African fish eagle, goliath heron and more. Plus of course many many hippo and quite a few crocs. It was a little scary getting so close! But an absolutely unforgettable experience.
Just before the end of the channel we came across a lone bull elephant digging in the cool sand by the channel edge for water, with a small flock of yellow-billed storks in front of him.
A motor boat meets you where the channel rejoins the Zambezi and you speed back to camp, towing the canoes. I really had to pinch myself as I clambered into the boat and looked back to where we had just come from. I had a very strong sense of having emerged from a lost world, and couldn't quite believe what we had just seen and done. Truly one of the most amazing things I have ever done.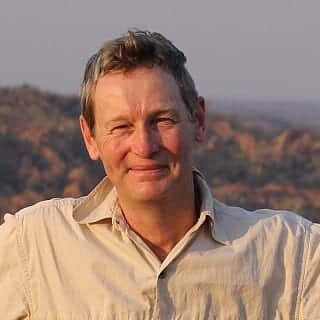 Did you know
History

Before 1983 the area was the private reserve of Zambia's president

Location

Opposite bank of Zimbabwe's Mana Pool National Park