Tanzania & Zanzibar
The Serengeti and the craters and lakes of the Great Rift Valley, the cycle of the wildebeest migration & Zanzibar beach holidays.
Overview
Tanzania is a breath-taking safari destination. Both for those new to safaris and for experienced safari enthusiasts alike. Over 25% of the country is either a game reserve, national park or game management area. A Tanzania safari offers abundant wildlife in world famous locations such as the Ngorongoro Crater and the Serengeti. The lesser known areas like Lake Manyara National Park, Ruaha National Park and Selous Game Reserve are equally stunning.
Cedarberg Africa offers tailor-made Tanzania safari options including safaris to see the Great wildebeest migration. Then you can end your Tanzania safari by soaking up the sun on a pristine beach. Beach destinations include Zanzibar, Pemba , Mafia Island, or absorbing the spice-scented atmosphere of the winding streets of Stone Town.
Travel tips for Tanzania Safaris & Zanzibar
We usually recommend private guides and exclusive use of a vehicle on our safaris by road.  There are several reliable light aircraft flights linking the game reserves and parks. Fly-in safaris are popular for shorter safaris, especially in the southern game reserves.  Or you can join a set departure Tanzania safari group if you are on a budget. Here you join other English-speaking guests and travel in a shared 4×4 safari vehicle.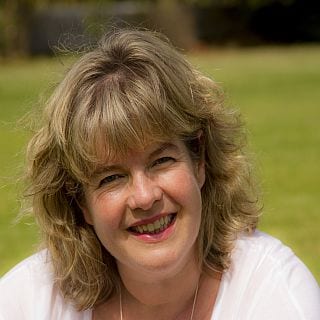 Kate Bergh
Co-founder & Director
Our experienced band of Safari Planners can create a bespoke plan for you. More enriching, more restorative and making more of a difference. Discover how working with a specialist adds value to your African adventure.
Features
Why you may love it
Hot-air Balloon Safaris in the Serengeti, Tarangire and the Selous in the south.
The constant movement of the Great Wildebeest Migration.
Village visits and the opportunity to talk with Masai walking guides.
Game drives and, outside of National Parks, bush walks.
Sleeping under the stars at certain more upmarket camps.
An under-rated mainland coast and world famous offshore islands of Zanzibar, Pemba and Mafia.
Where to go in Tanzania & Zanzibar
These are some of the best rated places to visit in Tanzania & Zanzibar based on popularity and experience rating by our travelers
Load More Places To Go
Explore the Tanzania & Zanzibar map
When to visit Tanzania & Zanzibar
Friendly & happy
"Daffa, our driver, was excellent. How he stayed cheerful after a 5 hour drive on those roads is amazing; no easy task. He was friendly & happy the whole trip and we were all pleased with his knowledge. Wildlife does what it wants, when it wants. But he did his best to give us good views of the animals and birds, especially anything out of the ordinary; we weren't disappointed."
Dale Family, UK
Did you know
Conservation

Nearly 30% of Tanzania is National Parks

Geography

Home to the tallest free-standing mountain in the world, Mount Kilimanjaro