Overview
What next after the Red Sea? We offer a range of luxurious and diverse diving holidays in throughout Southern Africa. From the Indian Ocean islands of the Seychelles, Zanzibar or Nosy Be to the coastal waters of Mozambique and South Africa?
Here, you'll find idyllic islands and archipelagos as well as long pristine coastlines protected by fringing reefs. Experience some of the world's finest coral reef systems. Or enjoy the completely different adrenaline rush of shark cage diving in the Cape of South Africa.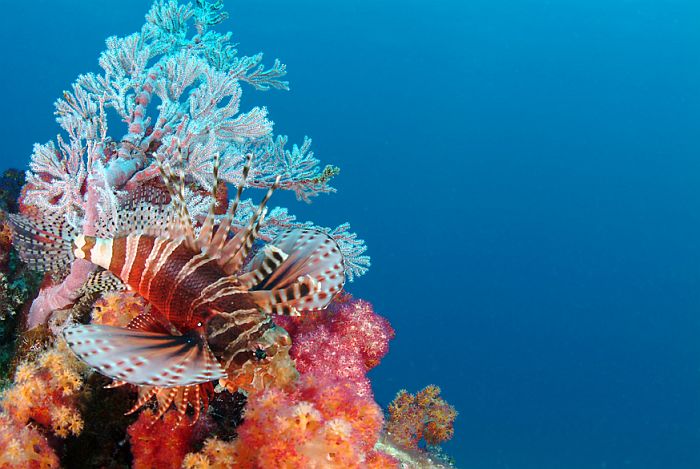 We focus on diving in four countries: the Seychelles, Mozambique, Madagascar and Mafia Island & Zanzibar off the coast of Tanzania.
Diving Holidays in South Africa
However, diving in South Africa is worth considering. We favour the pristine reefs and warm sub-tropical waters of Coastal Maputaland  in KwaZulu Natal. Here you can have an adventurous diving experience in a true wilderness environment. Furthermore, you are likely to spot turtles, manta ray, dolphins and sharks.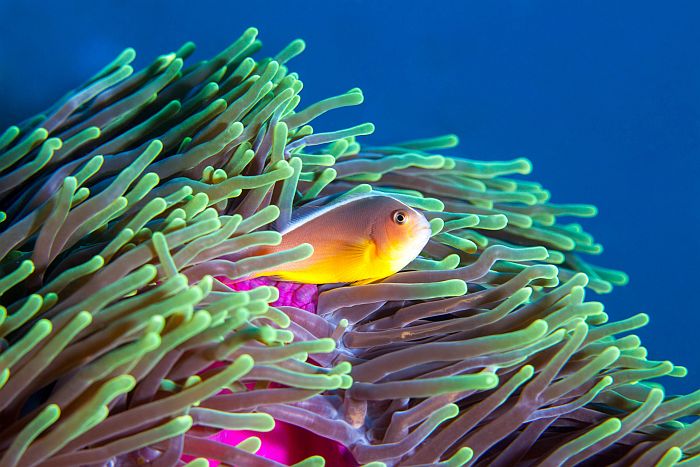 Highlights
Great diversity of diving experiences. From the unspoilt depths of Mozambique and Madagascar to the near paradise of the Seychelles or Mnemba Island
Amazing possibilities to dive with whale sharks - massive yet harmless whales up to 14 metres in length
Much less well-known and thus less coral bleaching than over-touristed elsewhere in the world
Great opportunity to combine a diving holiday with a world-class safari experience.
Southern Africa offers 5 of the 7 marine mammals in the world
Great Recommendations
"I am into the details and ask lots of questions and I got all the info that I needed (and more) very quickly, which enabled my review all of Cedarberg's recommendations and check for alternatives. I am very pleased to say that I changed none and all of the recommendations were 1st class."
Mr Ian Crispin, UK
Everything worked out perfectly
"Just a quick note to let you know everything worked out perfectly! We had a great time and the accommodations were excellent. We even had two elephants visiting our tent at Simbavati one evening. You can imagine the excitement! Thank you for your hard work to make this a fantastic safari."
Mrs Brigitte, USA
Exceeded all expectations
"Cedarberg was professional, responsive, and personable. All flights, all transfers, all accommodation, all activities, and the safari itself went exactly to plan. The experience, end-to-end, exceeded all expectations."
Mr Michael Barnard
Hi I'm Ginny, I'm here to help you plan your ideal holiday experience
Did you know
Water temperatures

Warm water year-round (excepting South Africa)

Marine mammals

Southern Africa offers 5 of the 7 marine mammals in the world
Excellent attention to detail
"This is the second holiday that Ginny and her team have arranged for us, and once again the service and attention to detail were excellent. Ginny put together a wonderful tailor made itinerary for our trip, and her recommendations were absolutely perfect in enhancing the trip. In today's world of being able to arrange most things yourself, I have no doubt that there is no way we could have put together a trip like this, you need the depth of local knowledge that Cedarberg have. I thoroughly recommend Cedarberg Travel"
Mrs Janet Mudge, UK
It was amazing
"Thanks Conrad for your help organizing all of this trip for us, it was amazing – and I'll be sure to refer you to any future friends of mine wishing to come to Africa."
Mr Ross, Melbourne
The whole travel experience was excellent!
"We were very happy with the kind and professional way our travel request was dealt with. We received an outlined itinerary swiftly with an elaborate description that sounded very attractive. A couple of changes were made to adapt it somehow a little more to our wishes. The whole procedure was easy going and agreeable. A last minute change concerning our rental car was dealt with swiftly and smoothly. The whole travel experience was excellent! We all enjoyed our holiday very much. We would highly recommend booking with Cedarberg any time to family and friends and we hope to be able to book with them again in the future."
Mrs Fenagun, UK