Overview
Mozambique's reefs and beaches have been unrated for decades. The upside is that - though Mozambique diving holidays are world-class - this is still a relatively well-kept secret. The colours of the unspoiled reefs are vibrant and pristine with many brightly coloured fish such as blue snappers, tiger fish and butterfly fish to be seen. Visibility ranges from 10m to 40m.
Many Mozambique diving sites, such as Manta Reef, are world-famous in diving circles. Other reefs, particularly in the Quirimbas Archipelago, are yet to be detailed. Larger creatures 'to see include barracuda, giant lobsters, manta rays, moray eels and loads of reef fish.
In the far north of Mozambique lies the remote Quirimbas Archipelago. This is a collection of idyllic tropical islands with powdery coral shores.  The coral here has not suffered the degradation seen elsewhere due to the complete lack of development.
Around the islands of Bazaruto and Benguerra you might find yourself diving with turtles, whale sharks, manta rays. Or even the elusive dugong. Notable Mozambique dive sites include Two Mile Reef and the Aquarium. This is a favourite with novices and snorkelers.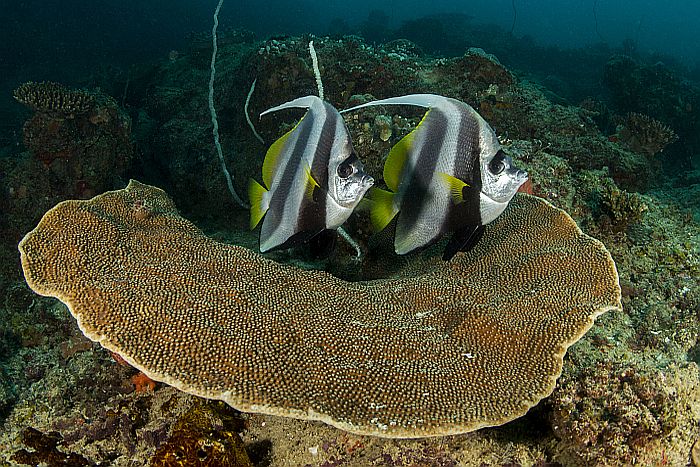 The Southern coast offers a more affordable Mozambique diving holiday. This area, especially around White Pearl Resort, is well known for diving with the majestic whale shark.
Highlights
The warm Mozambique waters teem with 6,000 species of fish
Leatherback and loggerhead turtles, as well as schools of dolphins are also often seen, especially between July and December. Humpback whales are also spotted between August and October.
The warm waters off Mozambique's 2,500 km of Indian Ocean coastline are one of the prime whale shark and manta ray viewing sites in the world.
The whale shark is an impressive but completely harmless whale which is up to 14 metres in length – It's usually seen between December and April.
Sea temperatures range from a balmy 30C in summer to a still reasonable 21C in the middle of winter.
Rwanda was inspiring
"My wife and I approached Cederberg requesting a draft itinerary and recommendations for a visit to Rwanda. We received prompt, well-informed assistance, and a final itinerary which was absolutely perfect. Our tour of the country was well-structured in terms of acclimatisation, pace and variety. On the second last day of our visit, we met up with another group who had opted for a different tour agency, and were exhausted by the disproportionate amount of time spent on the road rather than enjoying the delights of their respective destinations. "
Mr David, USA
Holiday of a lifetime
"Just wanted to write a quick note to say a big thank you for all your help in arranging what was a fantastic trip for the three of us. My dad loved every minute of it. And said it was a holiday of a lifetime – which is what I of course had hoped it would be for all of us. "
Jo & Family
All your arrangements/transfers worked like clockwork
"We have had the most fantastic holiday and that all your arrangements / transfers etc worked like clockwork. The accommodation and food was excellent everywhere we stayed. It has left us hungry for more (especially Victoria Falls) so we had better get saving for a return trip! This was our first trip to South Africa and we had no idea how stunningly beautiful your country is. "
Laughton Family, UK
Hi I'm Milandi, I'm here to help you plan your ideal holiday experience
Did you know
Best Time to Dive

August to December

Marine Mammals

5 of the world's 7 marine mamals are found off Mozambique
Seamless and amazing
"Thank you so much, we have returned and we had the best, best, best time! Thank you so much it was seamless and amazing, I would use Cedarberg again. Thank you Maddy! "
Mr Ben Cunningham, USA
A quite outstanding holiday
"We have just returned from a quite outstanding holiday. Milandi listened to what we wanted and organised it perfectly. The standard of the whole trip was even better than we expected and the itinerary was interesting, enjoyable, relaxing and fun in exactly the right proportions. "
Mr Allan Cole
Exactly what we wanted
"The services Cedarberg provided was excellent. We had a few hiccups and needed to change the itinerary a couple of times but Cedarberg was very quick to respond to our needs and helped us out very quickly. All the accommodations were excellent and suited us perfectly for what we wanted and doing at that time. "
Mrs Kim Swain