Mafia Island & Zanzibar Diving
Deep channels, vertiginous drop-offs and colourful coral make the Spice Islands a mecca for divers with a multitude of islands to choose from.
Overview
The warm, clear waters around the spice islands of Zanzibar, Pemba and Mafia offer great diving holidays, especially as an end to a Tanzania safari...
Zanzibar is the best known island – a flat coral atoll surrounded by fringing coral reefs to the east. The National Marine Parks at Chumbe Island and Mnemba protect the rich marine life.
Snorkellers and novice divers should also see plenty of colourful coral fish, moray eels, stingrays and lionfish. Dolphins, turtles, manta rays and whale sharks are commonly seen.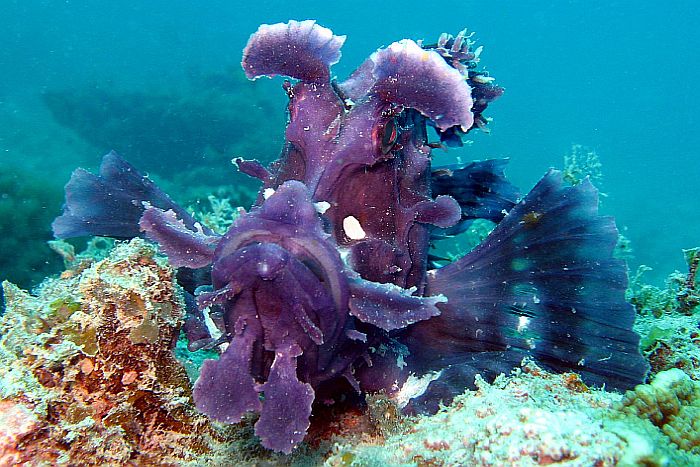 Whale sharks migrate through Zanzibar's waters in season from August to September and also from February to March. These harmless creatures are a magnificent sight, up to 14m in length with a 1.5m wide mouth.
The Leven Banks to the north of Zanzibar are ideal for advanced divers who can cope with the strong currents. Here you'll find schools of kingfish, barracuda, tuna and reef fish as well as moray eels.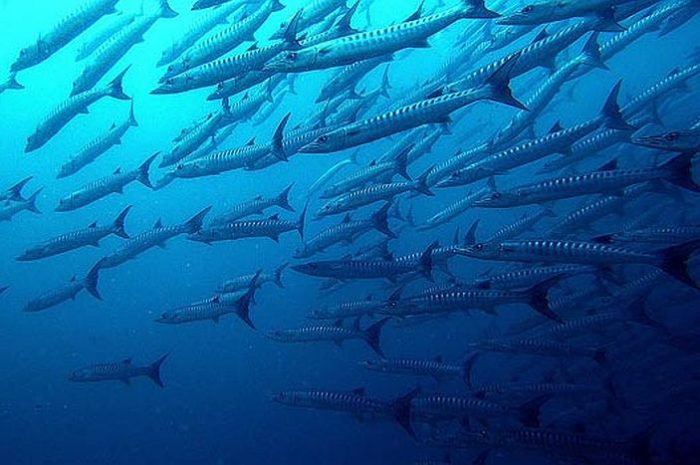 Highlights
The coral atoll of Mnemba Island just off Zanzibar is one of the top diving sites in the Indian Ocean. Snorkellers and novice divers should also see plenty of colourful coral fish, moray eels, stingrays and lionfish. Dolphins, turtles, manta rays and whale sharks are commonly seen.
Pemba Island, north of Zanzibar lies in deep ocean. The Pemba Channel drops off steeply just off its west coast. The vertical coral walls drop over 300 metres and the marine life, coral and visibility here are superb.
Whale-shark sightings from August to September
A varied and fantastic holiday that we will never forget
"Milandi interpreted all our needs perfectly and the tailor-made holiday was way beyond our expectations. As a first time visitor to South Africa, we were quite apprehensive about safety, but all the places chosen for us to stay in were comfortable and hospitable."
Mr Andrew Thompson
Superb holiday
"Peter put together a superb holiday for us. He found out what sort of things we liked and then tailored the holiday for our needs. Whilst working the logistics out!"
Mrs Helen Severs
It was a fabulous holiday
"I have booked through Cedarberg before and this is why I came back, as I was highly satisfied. This time it was a bit more complicated as Peter had less experience with Uganda himself and he had to communicate with Wildlife Frontiers a lot, which took time and some backwards and forwards. In the end it was so worth it, as it was a fabulous holiday. Peter also recommended the group experience and that was the right thing for a single traveller, we had a fantastic group of five and had all meals together. Otherwise I would have been on my own for the whole trip."
Mrs Monika Maintz
Hi I'm Milandi, I'm here to help you plan your ideal holiday experience
Did you know
Visibility

Often over 30 metres (100ft)

Variety

Over 500 species
Outstanding holiday
"The arrangements worked well. Many thanks for all the hard work."
Mr Bund, UK
Everything was perfect
"Your service and the holiday you put together for us was faultless. Everything was perfect from the choice of accommodation to the transfers, flights…… everything! It was seamless."
Mrs Ruth Koper
Outstanding & First class
"We are back from our trip to SA and having had just the best time ever. Everything slotted into place perfectly and all the accommodation and activities you booked for us were outstanding. Couldn't have been bettered, you chose very well! Stands out as one of the best trips we've ever had. Virtually everything went like clockwork and we had a fantastic time. You did a brilliant job and the info pack was first class. The best organised holiday we have been on. We will defintely go back to Africa"
Mr& Mrs Cott, UK