Overview
The warm, clear waters around the spice islands of Zanzibar, Pemba and Mafia offer great diving holidays, especially as an end to a Tanzania safari...
Zanzibar is the best known island – a flat coral atoll surrounded by fringing coral reefs to the east. The National Marine Parks at Chumbe Island and Mnemba protect the rich marine life.
Snorkellers and novice divers should also see plenty of colourful coral fish, moray eels, stingrays and lionfish. Dolphins, turtles, manta rays and whale sharks are commonly seen.
The Leven Banks to the north of Zanzibar are ideal for advanced divers who can cope with the strong currents. Here you'll find schools of kingfish, barracuda, tuna and reef fish as well as moray eels.
Zanzibar diving holidays - best time to visit
Whale sharks migrate through Zanzibar's waters in season from August to September and also from February to March. These harmless creatures are a magnificent sight, up to 14m in length with a 1.5m wide mouth.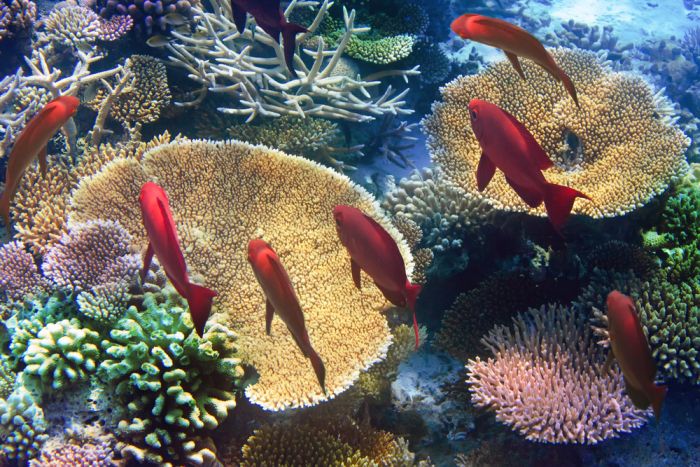 See our Main Page on Luxury Diving Holidays around Africa for more destinations.
Highlights
The coral atoll of Mnemba Island just off Zanzibar is one of the top diving sites in the Indian Ocean. Snorkellers and novice divers should also see plenty of colourful coral fish, moray eels, stingrays and lionfish. Dolphins, turtles, manta rays and whale sharks are commonly seen.
Pemba Island, north of Zanzibar lies in deep ocean. The Pemba Channel drops off steeply just off its west coast. The vertical coral walls drop over 300 metres and the marine life, coral and visibility here are superb.
Whale-shark sightings from August to September
Outstanding & First class
"We are back from our trip to SA and having had just the best time ever. Everything slotted into place perfectly and all the accommodation and activities you booked for us were outstanding. Couldn't have been bettered, you chose very well! Stands out as one of the best trips we've ever had. Virtually everything went like clockwork and we had a fantastic time. You did a brilliant job and the info pack was first class. The best organised holiday we have been on. We will defintely go back to Africa "
Mr& Mrs Cott, UK
Exceeded our expectations
"From our first phone call, our requirements for the holiday were quickly and efficiently met and the overall standard of accommodation booked for us met and, in some cases, exceeded our expectations. All the transfers worked well and directions to our hotels were accurate and simple to follow. The information booklet supplied was very helpful. "
Mr B Smith
Would recommend Cedarberg to anyone. Well done!
"Customer friendly, good advice, highly praised by me and other travelers I met on the tour. I would recommend to anyone. Well done! "
Mrs Rainbow, UK
Sonja Brand
Africa Travel Specialist
Hi I'm Sonja, I'm here to help you plan your ideal holiday experience
Did you know
Visibility

Often over 30 metres (100ft)

Variety

Over 500 species
The trip was a great success, Thanks Cedarberg
"Thanks again to Cedarberg Africa and you Tash for arranging the bookings and being able to respond when delays in transportation became apparent. Again I have appreciated the significant effort that Cederberg Travel has put into your web information and the extra material on attractions provided with the itinerary. "
Mr R Brandon, USA
Cedarberg always create amazing holidays
"Cedarberg do not fail to deliver they always create amazing holidays and we can not fault. We've used Cedarberg 5 times and keep going back for more African experiences Excellent. Amazing as always, as we always seem to test you guys with snow, weddings & having to change destination. You never fail to give us the best. "
Mrs Alexei Howell, UK
We enjoyed it all
"Ginny created a holiday that was well-suited to our requirements. The arrangements, timings and itinerary were sensible and all stages of the holiday were faultlessly executed by the chosen representatives. "
Mr John Hartley, UK