The heat is on!
Forget the WWE final, here's the definitive showdown between two Indian Ocean heavyweights – the Seychelles vs Mauritius.
If you're in the market for a holiday or vacation in a tropical island paradise, especially if you are combining it with an African safari, you will probably already have considered these stunning islands. Both punch above their weight in terms of delivering a world class island experience.
But if any fight, which should YOU bet on?
Unlike the WWE, one of these islands is not going to be declared the World Champion, both have their strengths and their relative vulnerabilities.
The real question is which is best for YOU…
Luxury beach destinations
Mauritius
So what muscles can Mauritius flex in this upcoming fight? Mauritius boasts a coral-fringed coastline of white sandy beaches, pretty bays and shimmering azure waters. Coral reefs form a protected barrier around the island so that Mauritius offers long, safe, sandy beaches and superb water sports on the calm lagoon waters. Scuba diving takes place on the reefs and deep-sea fishing beyond.
Most resort hotels offer the full range of water sports such as water-skiing, windsurfing, scuba diving, kayaking, kite-surfing and hobie cat or laser sailing with most non-motorised activities being complimentary.
Mauritius is also justly famed for its hospitality, its well-run resort hotels including many that cater brilliantly for families with a range of activities and morning to night kids clubs.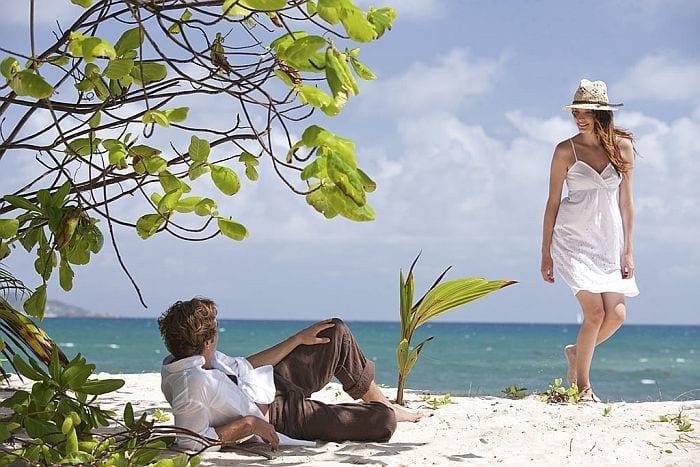 The Seychelles
The Seychelles lies further north, closer to the equator, and is as close to a natural visual paradise as you can ever hope to see. It is geographically and botanically diverse – with a rich bird and marine-life and superb snorkelling and diving.
The many islands of the Seychelles offer lots of contrasts; some are like tiny emeralds dropped in the azure ocean, home only to birds and indolent holiday-makers. Others have rainforests and waterfalls to beckon you away from the white powder beaches. Searching for the perfect viewpoint becomes as addictive as the hunt for the perfect undiscovered beach.
The Seychelles appeal is more to the nature-lover than the glamour-seeker. It's a place to see things rather than to be seen. And of course, the pampering and delicious seafood appeals to honeymooners and all romantics.
So hopefully you are already getting a sense of which would suit you more? But let's suggest a couple of specific contests for Seychelles vs Mauritius and predict the likely winners…
Enjoy resort hotels and especially a lively night life?
– Mauritius
Mauritius is a holiday island and so in general you can expect sizeable hotels, lots of nightlife activity and lots of excursions on offer. A 100 room hotel is considered small on Mauritius! The Seychelles has got some lively resorts but generally the Seychelles is catering for people who are wanting to get away from the hustle of life.
Enjoy activity & exploring an island under your own steam?
– The Seychelles
Here the Seychelles has the edge, with great hiking opportunities in some idyllic mountain reserves, or gentle bicycling around the islands, even walking around smaller ones. It's easy to hire a rental car on the larger island of Mahe and there are few people around. You can also explore inland on Mauritius as well but, on balance, it's less scenic.
Into scuba diving?
– The Seychelles
Diving is possible in both Mauritius and the Seychelles but the outer islands of Seychelles has world-class diving opportunities with pristine coral due to relative lack of diving activity.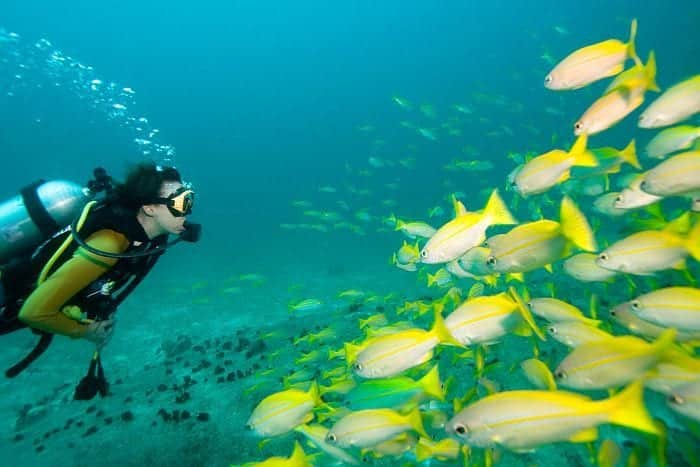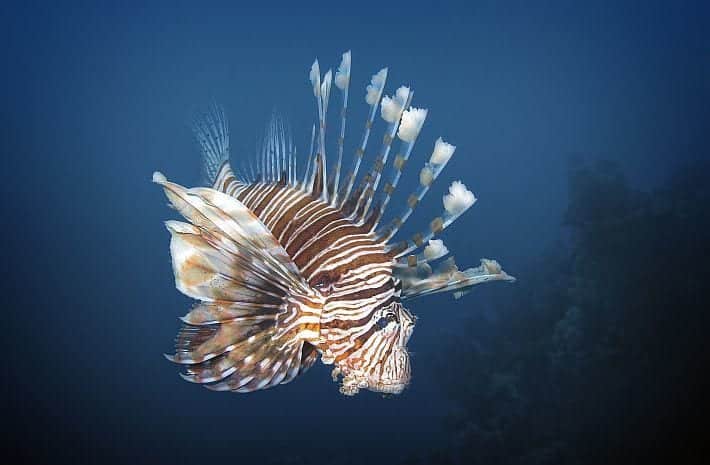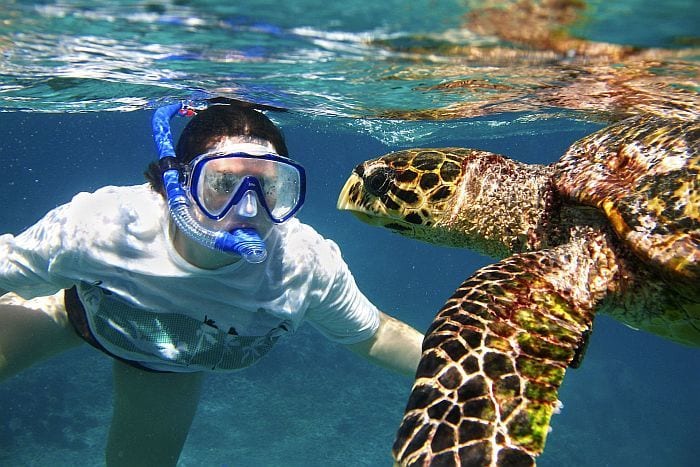 Enjoy a range of Water sports?
– Mauritius
The Marine Reserve around many of the Seychelles islands precludes boat-based water sports, plus the whole focus of the smaller Seychelles resorts is on tranquility with diving, snorkeling, kayaking, cycling being the main activities.
Travelling with your Family?
– Mauritius
Both options have family friendly resorts but it's fair to say that there's more choice and the hotels are more geared towards families in Mauritius
Looking for a Honeymoon or Romantic holiday?
– The Seychelles
Again Mauritius has some stunning romantic hotels but for sheer get-away from it all secluded retreats, look no further than the smaller islands of the Seychelles.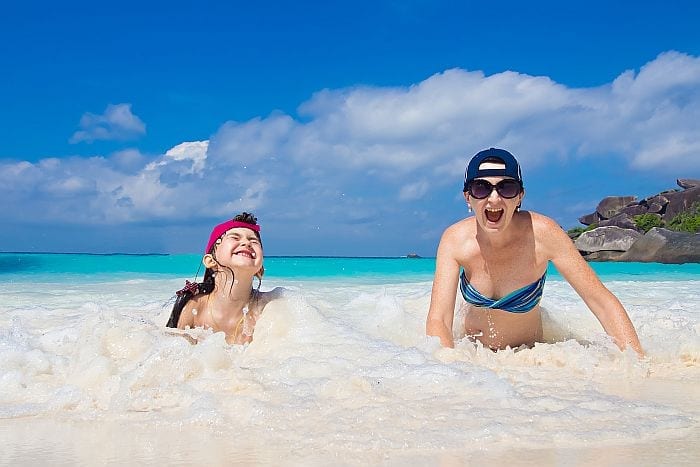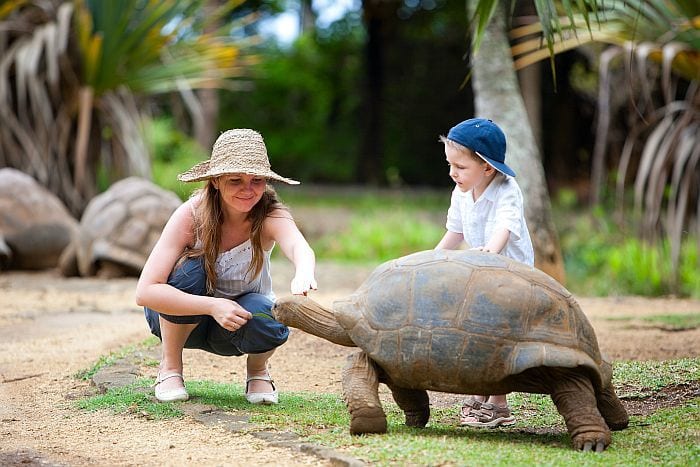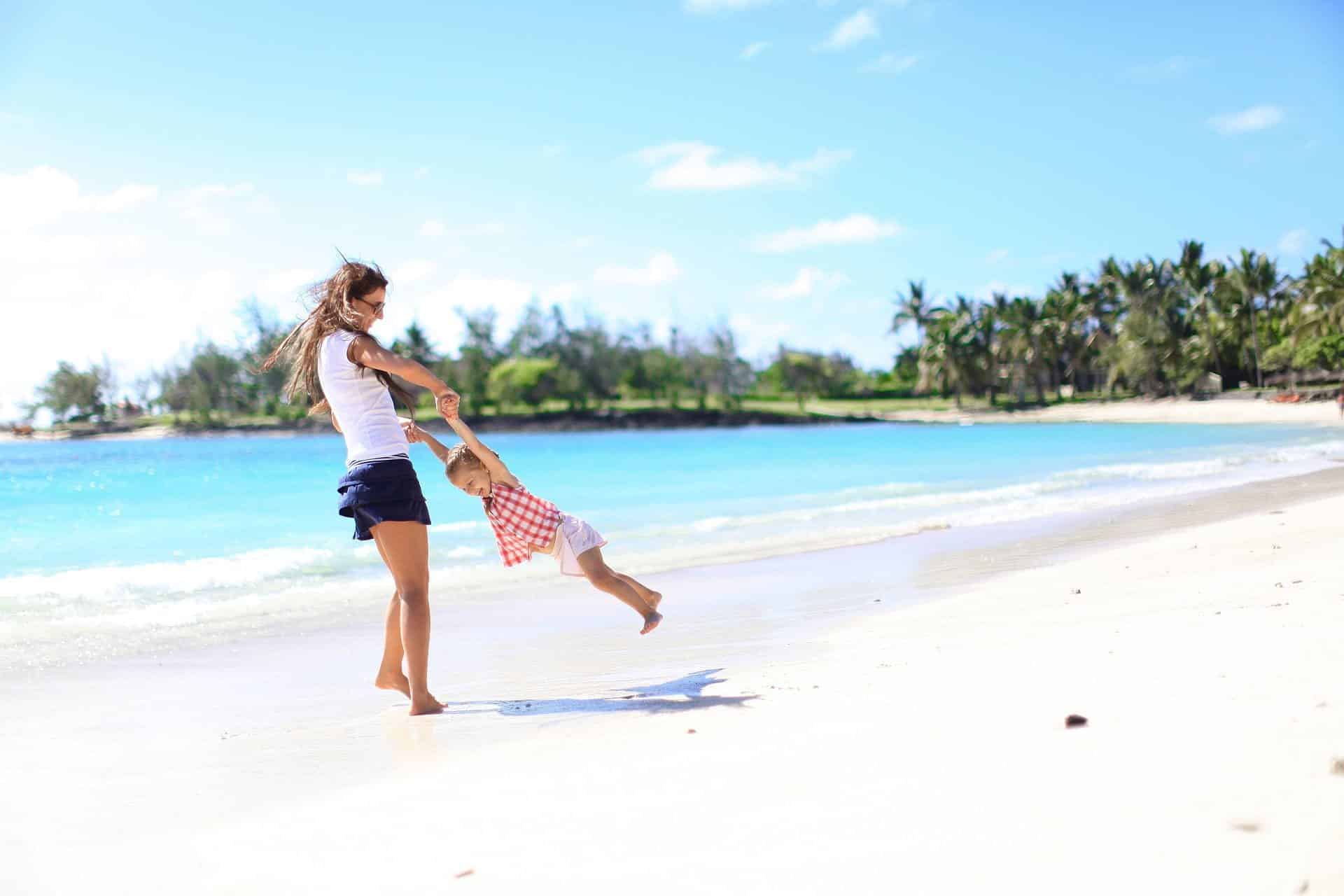 Looking for an away from it all experience?
– The Seychelles
As we said a 100 room hotel is considered small on Mauritius. In contrast some of the island lodges in the Seychelles have less than 20 rooms. And some even have the whole island to themselves. It's easy to get away from everyone else. It's easy to find a section of quiet beach or even a whole beach to enjoy by yourself.
Looking for a more affordable island holiday?
– Mauritius
The Seychelles is working hard on the preconception that it's all about money-no-object luxury resorts. There are some good value hotels. But the cost of the flight is also greater if you are combining it with a safari in South Africa for example so on balance, it's easier to get a well-priced island holiday in Mauritius.
Caveat: Any article of this sort, by necessity, deals with generalizations. Not all the above points apply to ALL hotels in Mauritius or the Seychelles.
It's not that there isn't a resort on the Seychelles which caters for families or that some of the Mauritian resorts don't offer stunning diving. But that general disclaimer aside, there are some very real differences between the Seychelles vs Mauritius.
Chat to us about our offers!
Tell us what you want or what you have in mind & we'll send a 100% tailor-made itinerary and price
Enquire Now
The perfect beach destination for families