Overview
Madagascar definitely deserves its growing popularity with keen divers. The islands off Madagascar are famous for their white beaches and warm, translucent waters brimming with colourful reef fish. The Mozambique Channel separates Madagascar - the fourth largest island in the world - from Africa. It is filled with some 1.500 miles of pristine coral reefs.
Most notably, the waters around Madagascar have the highest coral diversity of the western Indian Ocean and the Red Sea. Marine life includes trigger-fish, eagle rays, damsel-fish, barracuda, and reef sharks. Invertebrates include sea stars, anemones, and sea urchins. Manta rays and whale sharks may also be spotted in season.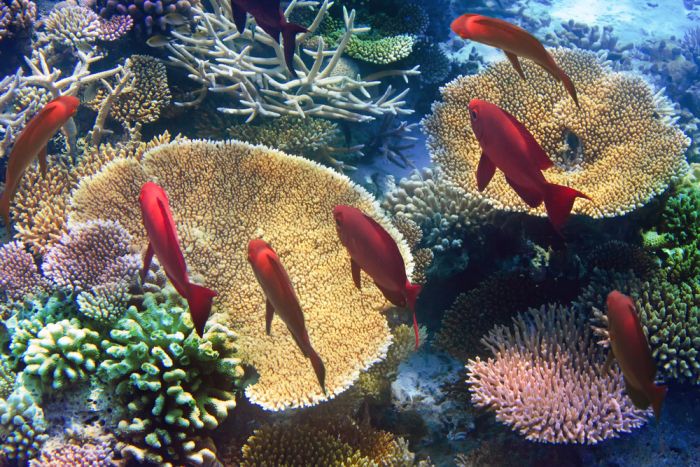 Diving trips are usually concentrated around the islands close to Nosy Be in the north-west of the country. This is the best area overall - especially Nosy Tsarabanjina, Nosy Tanikely and Nosy Sakatia. The coral reefs here are healthy and full of colour. The islands have escaped the coral bleaching found in other parts of the Indian Ocean. (Researchers believe that the cool water currents from adjacent deep ocean areas have countered the global warming effect.)
Other excellent diving is found off Ile Sainte Marie in the east, and around Ifaty near Tulear on the southern coast.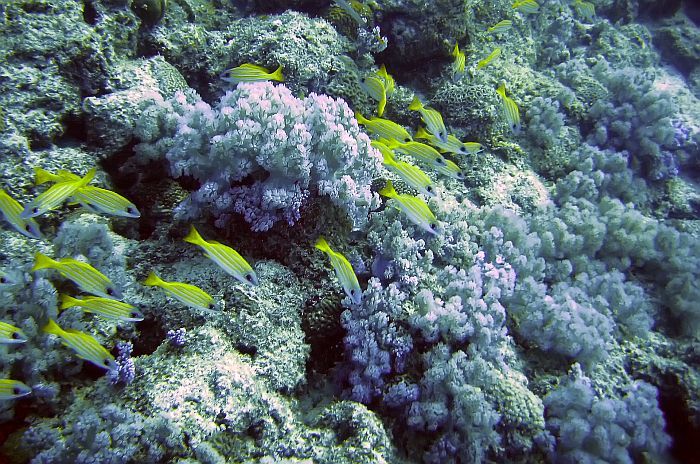 What is the best time for diving in Madagascar?
April to May and August to November are probably the best times for diving in Madagascar, with the calmest water and best visibility. July to November offers the greatest likelihood of spotting whales and turtles.
Avoid the heavy summer rains (usually January until March). Heavy swells make it difficult to get to remote dive sites and mean reduced visibility. Cooler waters from June and July increase plankton levels which in turn reduces visibility. (But the upside is that whale sharks are more likely to be spotted during these months.)
Diving in Nosy Be
The island of Nosy Be itself does not have great diving opportunities. However, Nosy Be has a number of dive schools which offer excursions to the superb dive sites at the marine reserve. These excursions take you around Nosy Tanikely as well as Nosy Mitsio and Nosy Sakatia. You may like to stay at Sakatia Lodge to be based right at the heart of the action.

Wreck Diving off the Ile Sainte Marie
Spotting tropical reef fish and wreck diving are both on offer at Ile Sainte Marie. The Ile aux Nattes to the south of Ile Sainte Marie offers some of the best coral reefs. Divers enjoy seeing the turtles, skates and morays around Ile Sainte Marie. But the island's pirate history means that wreck diving is also an option, as several pirate ships foundered in the bay.
Mr Chris Day, UK - Peter
"Peter couldn't have been more helpful, and his suggestions were all relevant and useful to us. "
Mr Chris Day, UK
Delivered the goods
"Cedarberg took on board what we wanted and delivered the goods!! Accommodation everywhere was fantastic we couldn't have asked for any more! Preferred safari at madikwe as saw loads more because the rangers could go off road, would definitely look at this type of safari next time. "
Mr Eastwood, UK
All your arrangements/transfers worked like clockwork
"We have had the most fantastic holiday and that all your arrangements / transfers etc worked like clockwork. The accommodation and food was excellent everywhere we stayed. It has left us hungry for more (especially Victoria Falls) so we had better get saving for a return trip! This was our first trip to South Africa and we had no idea how stunningly beautiful your country is. "
Laughton Family, UK
Hi I'm Gloria, I'm here to help you plan your ideal holiday experience
Did you know
Best Time

July to November for visibility and whales

Whales

34 different species of whales & sharks in Madagascar
Cedarberg recommendations matched perfectly!
"Cedarberg have a detailed knowledge of the country and took time to understand our budget, desires and preferences to create a wonderful multi-centred holiday for us. They were helpful fine-tuning the itinerary and put together a comprehensive package covering all our needs. We have used Cedarberg previously and each holiday has been fabulous. We will have no hesitation using them for our next trip. "
Mr Brian Collins UK
Everything was brilliant
"Ginny Russell and the Cedarberg team have arranged many trips to Africa for us over the last 25 years. Each holiday has been wonderful and we love planning them with Ginny. When we think Africa & safari we always think Cedarberg. Thanks again Ginny, we are already looking forward to our next safari. Val & Frank "
Mrs Val Cummins
Very helpful discussions
"Very helpful discussions beforehand to give us lots of options. The personalised website was really good. The pre-holiday booklet was really useful as well. "
Mrs Rachel O'Connell, UK