Overview
Madagascar definitely deserves its growing popularity with keen divers. The islands off Madagascar are famous for their white beaches and warm, translucent waters brimming with colourful reef fish. The Mozambique Channel separates Madagascar - the fourth largest island in the world - from Africa. It is filled with some 1.500 miles of pristine coral reefs.
Most notably, the waters around Madagascar have the highest coral diversity of the western Indian Ocean and the Red Sea. Marine life includes trigger-fish, eagle rays, damsel-fish, barracuda, and reef sharks. Invertebrates include sea stars, anemones, and sea urchins. Manta rays and whale sharks may also be spotted in season.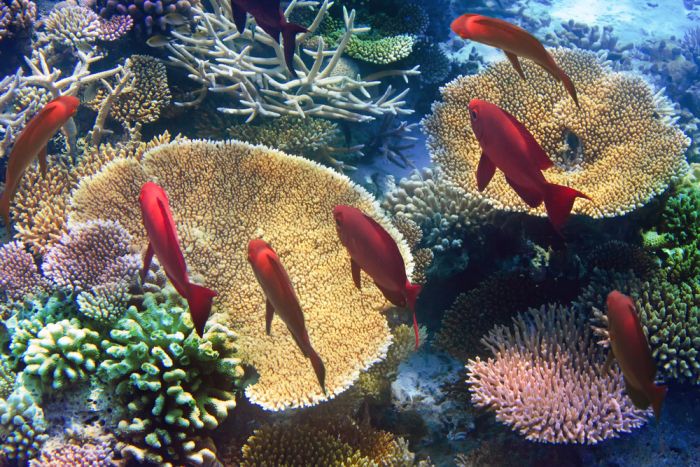 Diving trips are usually concentrated around the islands close to Nosy Be in the north-west of the country. This is the best area overall - especially Nosy Tsarabanjina, Nosy Tanikely and Nosy Sakatia. The coral reefs here are healthy and full of colour. The islands have escaped the coral bleaching found in other parts of the Indian Ocean. (Researchers believe that the cool water currents from adjacent deep ocean areas have countered the global warming effect.)
Other excellent diving is found off Ile Sainte Marie in the east, and around Ifaty near Tulear on the southern coast.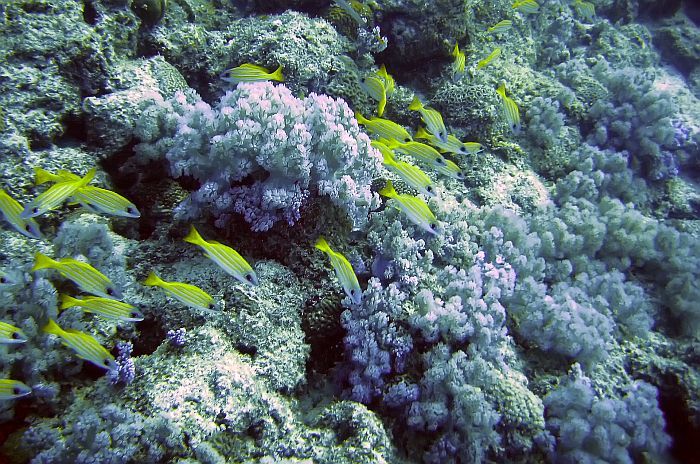 What is the best time for diving in Madagascar?
April to May and August to November are probably the best times for diving in Madagascar, with the calmest water and best visibility. July to November offers the greatest likelihood of spotting whales and turtles.
Avoid the heavy summer rains (usually January until March). Heavy swells make it difficult to get to remote dive sites and mean reduced visibility. Cooler waters from June and July increase plankton levels which in turn reduces visibility. (But the upside is that whale sharks are more likely to be spotted during these months.)
Diving in Nosy Be
The island of Nosy Be itself does not have great diving opportunities. However, Nosy Be has a number of dive schools which offer excursions to the superb dive sites at the marine reserve. These excursions take you around Nosy Tanikely as well as Nosy Mitsio and Nosy Sakatia. You may like to stay at Sakatia Lodge to be based right at the heart of the action.

Wreck Diving off the Ile Sainte Marie
Spotting tropical reef fish and wreck diving are both on offer at Ile Sainte Marie. The Ile aux Nattes to the south of Ile Sainte Marie offers some of the best coral reefs. Divers enjoy seeing the turtles, skates and morays around Ile Sainte Marie. But the island's pirate history means that wreck diving is also an option, as several pirate ships foundered in the bay.
Cedarberg was very thorough
"Cedarberg was very thorough , helpful and easy to deal with. Very comprehensive information pack. "
Mrs Pamela Bailey
10 out of 10 for everything
"The holiday was exceptionally good and we all enjoyed every moment, especially my son Stephen (10 years old). The fact that Stephen enjoyed it says a lot since he is a seasoned traveller (as are most expat kids) having been to almost 20 countries already in his lifetime. We returned with more than a thousand photos and wonderful memories of what Africa can offer at its best "
Family De Waal,
Outstanding & First class
"We are back from our trip to SA and having had just the best time ever. Everything slotted into place perfectly and all the accommodation and activities you booked for us were outstanding. Couldn't have been bettered, you chose very well! Stands out as one of the best trips we've ever had. Virtually everything went like clockwork and we had a fantastic time. You did a brilliant job and the info pack was first class. The best organised holiday we have been on. We will defintely go back to Africa "
Mr& Mrs Cott, UK
Hi I'm Kate, I'm here to help you plan your ideal holiday experience
Did you know
Best Time

July to November for visibility and whales

Whales

34 different species of whales & sharks in Madagascar
Superb holiday
"Peter put together a superb holiday for us. He found out what sort of things we liked and then tailored the holiday for our needs. Whilst working the logistics out! "
Mrs Helen Severs
I would only want to book through Cedarberg
"Thank you so much for booking this experience for us, Mari. Everything was so well organized and went so smoothly, from car rental and driving and hotel directions, to lodge details, inclusions, exclusions, etc. The link you gave us with all the details on the locations we were going to as well as the detailed itinerary and pre-departure information was very helpful. We're grateful for your efforts and for making this an outstanding experience for us. I have already sent your details to friends in case they're interested in booking a trip of their own, and now that Tom has seen the beauty of Africa I know I won't have to convince him to head back there again. I'm dreaming of safari in Namibia next time, and I would only want to book it through Cedarberg. "
Mrs Michelle B
Holiday of a lifetime
"Just wanted to write a quick note to say a big thank you for all your help in arranging what was a fantastic trip for the three of us. My dad loved every minute of it. And said it was a holiday of a lifetime – which is what I of course had hoped it would be for all of us. "
Jo & Family