Zimbabwe
A Zimbabwe safari has far more to offer beyond the excitement of the Victoria Falls: superb wildlife sanctuaries, mysterious mountain retreats, open plains and lush floodplains...
Overview
For many visitors it would be inconceivable to visit Africa without experiencing the Victoria Falls. This vast curtain of surging water plunges into the Zambezi gorge below, and is a remarkable sight. Yet a safari in Zimbabwe has far more to offer than just the Victoria Falls. Between the two great rivers of the Zambezi and the Limpopo lies superb wildlife sanctuaries, ruins of ancient civilizations, and mysterious mountain refuges. Plus scenic landscapes and the watery paradises of Lake Kariba & Mana Pools. All demonstrate the variety and charm of Zimbabwe.
In recent years this beautiful, but troubled country, has experienced much political instability, hardship and poverty. However this is now a good time to enjoy a Zimbabwe safari. Visitor numbers are low, the safari lodges have reinvested and refurbished and are offering great value for money. Furthermore vital tourism revenue ensures that Zimbabwe's wildlife continues to be protected.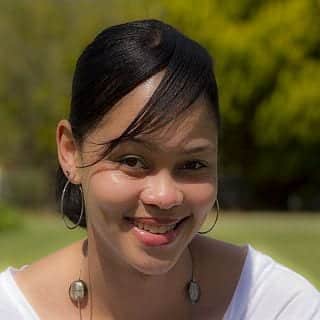 Natasha Jantjies
Africa Travel Specialist
Our experienced band of Safari Planners can create a bespoke plan for you. More enriching, more restorative and making more of a difference. Discover how working with a specialist adds value to your African adventure.
Features
Why you may love it
Superb quality of guiding on a Zimbabwe safari.
Friendly service ethic is pervasive.
High quality of walking safaris in Zimbabwe.
Small intimate camps in remote locations.
Focus is on the game-viewing experience not the interior design!
Easy connections by air to the main safari destinations.
Where to go in Zimbabwe
These are some of the best rated places to visit in Zimbabwe based on popularity and experience rating by our travelers
Loved Zimbabwe
"We really enjoyed the Zimbabwian people, very gentle, smiley people who wish you a good time and want you to love their country. Felt totally safe at all times. The abundance of activities – Walking safari. Canoeing the Zambezi. Fishing on the Zambezi. Sunset cruise. Bird and Butterfly drives. Private breakfast on the banks of the river – Tailor make it all to suit."
Mr & Mrs Leake, UK
Did you know
Size

Zimbabwe's is three times the size of England.

Name

Previously known as Southern Rhodesia