Overview
Whether you're heading on safari, to tropical beaches or to the buzz of Cape Town, here's the low-down on the most romantic Africa honeymoon options in Southern and East Africa and the Indian Ocean islands.
Unless you are happy to be one of several honeymoon couples, this may not necessarily mean the places that shout the loudest about honeymoon rates. We've checked out places offering character, romance and high standards of service ranging from safari to beach, rainforest to red desert dunes, including exotic private islands in the Seychelles and Mozambique, wine estates in South Africa, palatial tree houses and luxury tented safari camps.
Not on honeymoon?
In search of a hedonistic retreat in the wilderness or a chic beach resort? Then discover places so gorgeous you won't want to leave your room – expansive four-poster beds, baths big enough for two, indulgent spa treatments and candlelit dining under the stars of the African night sky.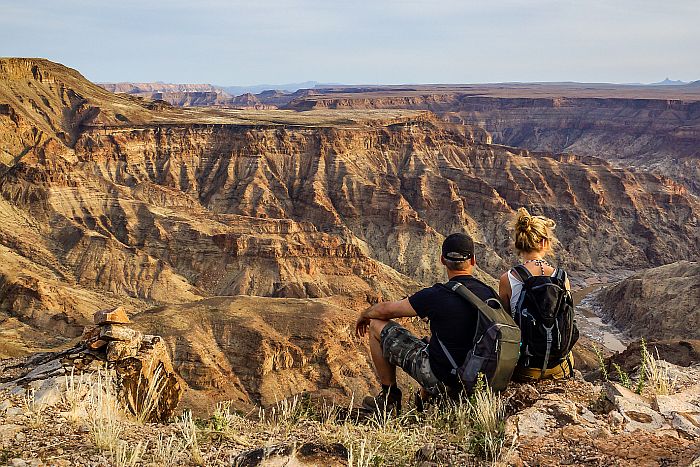 Running out of Time?
If you are in the wedding and honeymoon planning stage, then you may have a dilemma. Wedding costs may be spiralling out of control but you want everything to be perfect and that includes the honeymoon. There are so many other things to attend to that it's easy to put off the decision about where to go.
Suddenly there are only a few months to go and nothing's sorted. If this sounds familiar, contact us...

Safari and Beach Honeymoons in Africa
For many couples, a honeymoon isn't a proper honeymoon unless we have bleached our hair with salt and sun and covered at least one paperback with sand. Combine enticing tropical islands and golden beaches with Africa's pristine wilderness for the ultimate Africa beach and safari honeymoon. Ideal combinations are South Africa with Mozambique or Mauritius, Zanzibar or the Seychelles with the game reserves of Tanzania or Kenya. However there are some less known combinations such as Zambia with Malawi or Madagascar.
If you know which country you want to head to, click on the safari honeymoon destination below.
Alternatively read our page about the Best Honeymoon Destinations in Africa by season for some ideas

Island Honeymoons
All of the islands we feature have a few really special resorts which speak 'romance' to even the most world-weary. Your temporary home might be on stilts over the limpid waters of a lagoon or built up in the trees. Such places are rarely inexpensive. But if you want to cash in your bonus cheque, these are the ones to look for.

What we need YOU to do!
But we need your thoughtful input to plan the perfect honeymoon in Africa. Carefully weigh the options of various honeymoon locations. Balance what is important to you with what you have to spend. Would you rather spend less on flights and transfers, so you can spend more on a fancier hotel? Would self-drive work for you or kill the romance?
Use these African honeymoon pages as a guide to what is on offer, check out our sample honeymoon trip ideas below, then contact us for a tailormade quote...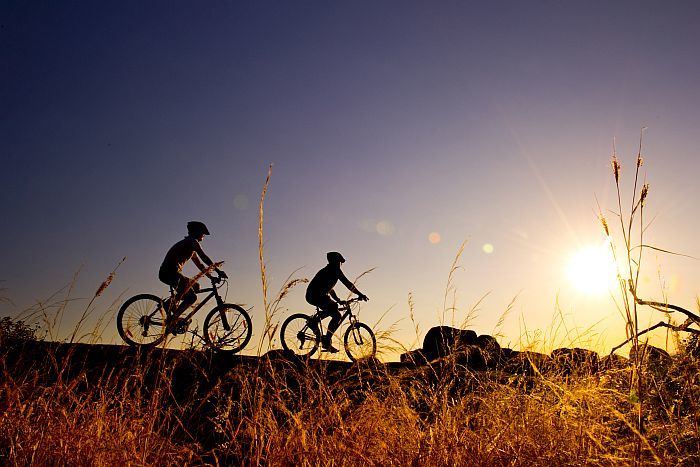 Other Africa honeymoon blog posts
8 cool places to pop THE question
Best Honeymoon Destinations in South Africa
10 best sleep-out or star beds in Africa
Romantic East Africa Safari Lodges
Adventurous Honeymoon Ideas & Places
Highlights
We've checked out places offering character, romance and great hospitality ranging from safari to beach, rainforest to desert dunes.
Use these African honeymoon pages as a guide to what is on offer, check out our sample honeymoon trip ideas below, then contact us for a tailormade quote...
I loved the trip!
"I loved the trip. The accommodation was all lovely, i.e. comfortable, nicely located, some nice touches (e.g. treats at bed turn down), the managers were all helpful. The locations of each were also beautiful and convenient for what we wanted to do "
Mrs Deb, USA
Cedarberg recommendations matched perfectly!
"Cedarberg have a detailed knowledge of the country and took time to understand our budget, desires and preferences to create a wonderful multi-centred holiday for us. They were helpful fine-tuning the itinerary and put together a comprehensive package covering all our needs. We have used Cedarberg previously and each holiday has been fabulous. We will have no hesitation using them for our next trip. "
Mr Brian Collins UK
Seamless arrangements
"We were often posting on Facebook during our travels and many of our friends were asking who arranged our trip, so don't be surprised to get a few referrals. Again, thank you so much for your time and effort with our trip! "
Ms Tammy
Hi I'm Tasha, I'm here to help you plan your ideal holiday experience
Did you know
Victoria Falls

One of 7 Wonders of the Natural World

Origin of Honeymoon

Month after a wedding, when the groom would be given all the honey mead he wanted...
Everything was brilliant
"Ginny Russell and the Cedarberg team have arranged many trips to Africa for us over the last 25 years. Each holiday has been wonderful and we love planning them with Ginny. When we think Africa & safari we always think Cedarberg. Thanks again Ginny, we are already looking forward to our next safari. Val & Frank "
Mrs Val Cummins
High satisfaction with Cedarberg
"We just returned from our third African safari booked with Milandi. I cannot say enough about our high satisfaction with Cedarberg and, particularly, Milandi. Milandi has always worked with us, making recommendations based on our preferences, and together we "tweak" the itinerary until it is perfect for us. Milandi is efficient, highly responsive, knowledgeable, friendly, and seems to really care and act excited about our booked adventure. Each time we have traveled, all arrangements have been punctual and without any delays or cancellations. Every detail has been prearranged. During our most recent trip, Milandi even checked us in for each of our domestic and intercontinental flights, knowing that we would not have the capability to do so from the camps we visited. Cannot recommend Milandi highly enough!! "
Mrs Shirley Spain
Holiday of a lifetime
"Just wanted to write a quick note to say a big thank you for all your help in arranging what was a fantastic trip for the three of us. My dad loved every minute of it. And said it was a holiday of a lifetime – which is what I of course had hoped it would be for all of us. "
Jo & Family