Overview
Whether you're heading on safari, to tropical beaches or to the buzz of Cape Town, here's the low-down on the most romantic Africa honeymoon options in Southern and East Africa and the Indian Ocean islands.
Unless you are happy to be one of several honeymoon couples, this may not necessarily mean the places that shout the loudest about honeymoon rates. We've checked out places offering character, romance and high standards of service ranging from safari to beach, rainforest to red desert dunes, including exotic private islands in the Seychelles and Mozambique, wine estates in South Africa, palatial tree houses and luxury tented safari camps.
Not on honeymoon?
In search of a hedonistic retreat in the wilderness or a chic beach resort? Then discover places so gorgeous you won't want to leave your room – expansive four-poster beds, baths big enough for two, indulgent spa treatments and candlelit dining under the stars of the African night sky.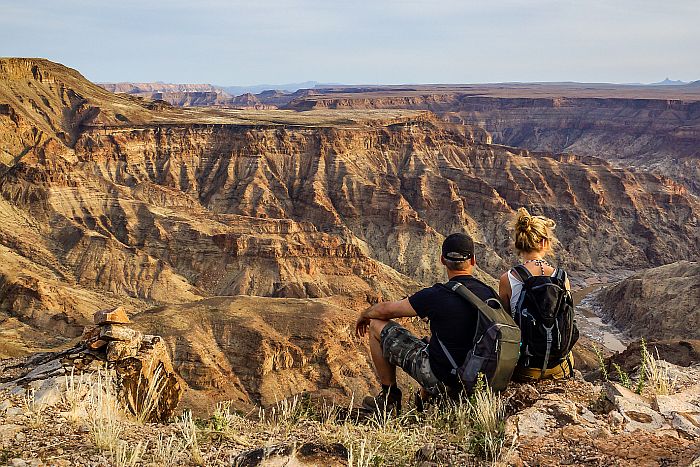 Running out of Time?
If you are in the wedding and honeymoon planning stage, then you may have a dilemma. Wedding costs may be spiralling out of control but you want everything to be perfect and that includes the honeymoon. There are so many other things to attend to that it's easy to put off the decision about where to go.
Suddenly there are only a few months to go and nothing's sorted. If this sounds familiar, contact us...

Safari and Beach Honeymoons in Africa
For many couples, a honeymoon isn't a proper honeymoon unless we have bleached our hair with salt and sun and covered at least one paperback with sand. Combine enticing tropical islands and golden beaches with Africa's pristine wilderness for the ultimate Africa beach and safari honeymoon. Ideal combinations are South Africa with Mozambique or Mauritius, Zanzibar or the Seychelles with the game reserves of Tanzania or Kenya. However there are some less known combinations such as Zambia with Malawi or Madagascar.
If you know which country you want to head to, click on the safari honeymoon destination below.
Alternatively read our page about the Best Honeymoon Destinations in Africa by season for some ideas

Island Honeymoons
All of the islands we feature have a few really special resorts which speak 'romance' to even the most world-weary. Your temporary home might be on stilts over the limpid waters of a lagoon or built up in the trees. Such places are rarely inexpensive. But if you want to cash in your bonus cheque, these are the ones to look for.

What we need YOU to do!
But we need your thoughtful input to plan the perfect honeymoon in Africa. Carefully weigh the options of various honeymoon locations. Balance what is important to you with what you have to spend. Would you rather spend less on flights and transfers, so you can spend more on a fancier hotel? Would self-drive work for you or kill the romance?
Use these African honeymoon pages as a guide to what is on offer, check out our sample honeymoon trip ideas below, then contact us for a tailormade quote...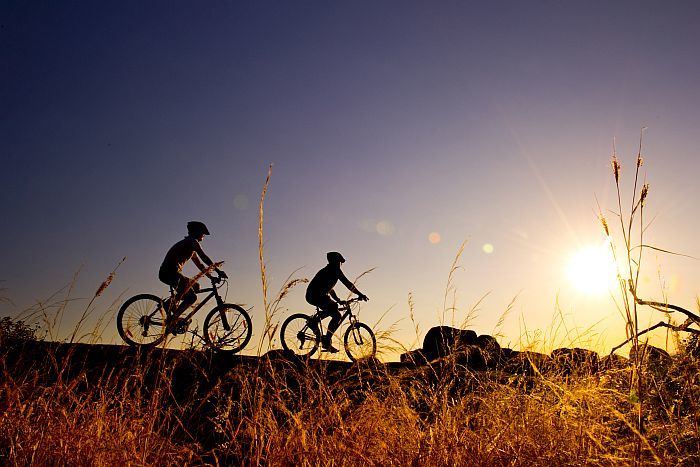 Other Africa honeymoon blog posts
8 cool places to pop THE question
Best Honeymoon Destinations in South Africa
10 best sleep-out or star beds in Africa
Romantic East Africa Safari Lodges
Adventurous Honeymoon Ideas & Places
Highlights
We've checked out places offering character, romance and great hospitality ranging from safari to beach, rainforest to desert dunes.
Use these African honeymoon pages as a guide to what is on offer, check out our sample honeymoon trip ideas below, then contact us for a tailormade quote...
Incredibly well organised
"Everything was incredibly well organised and left nothing wanting. We did not see all of the animals that we had hoped for but the experience we had was so much more than that. Hopefully we will return to Africa one day – maybe Namibia / Botswana next time. Thank you so much for organising everything for us it is very much appreciated. "
Mr James Coleman
Everything worked out perfectly
"Just a quick note to let you know everything worked out perfectly! We had a great time and the accommodations were excellent. We even had two elephants visiting our tent at Simbavati one evening. You can imagine the excitement! Thank you for your hard work to make this a fantastic safari. "
Mrs Brigitte, USA
Special memories
"I would like to thank you for the very full and comprehensive travel documents you put together for us – it made our trip so easy! The organisation was perfect and it was so helpful to have contact names for our hosts along the way! Our trip has certainly wetted our appetite for more holidays farther from home and other parts is SA. I have no doubt we'll be returning one day! My overriding memory though is of the friendly people !" "
Mr Mo Hemsley, UK
Milandi Joubert
Africa Travel Specialist
Hi I'm Milandi, I'm here to help you plan your ideal holiday experience
We arrange trips to more than 100+ destinations throughout the African continent.
Did you know
Victoria Falls

One of 7 Wonders of the Natural World

Origin of Honeymoon

Month after a wedding, when the groom would be given all the honey mead he wanted...
Wonderfully professional, yet absolutely approachable
"Bookings made to your perfect itinerary, with ease. No stress, just marvellous conversations about what you would like to see and do. Really really knowledgable consultants. And when they have sorted your dream itinerary, they follow up with lots of help and advice. We have always felt totally relaxed and looked after during our adventures in Africa. Cedarberg take care of everything. "
Mrs & Mr Birchall, UK
Excellent bespoke itineraries
"Milandi puts together excellent bespoke itineraries, is proactive and provides excellent customer service "
Mrs Jessie, UK
Once more million thanks for organizing and supervising our trip of the lifetime.
"Once more million thanks for organizing and supervising our trip of the lifetime. I am glad with choose to stay in multiple lodges and locations as every one of our five stops was absolutely unique. Service and staff were outstanding everywhere. transfers were very smooth and easy. food quality matches Michelin restaurants. And game was superb! I personally enjoyed viewing at Bateleur in Kruger the most , as relatively open spaces gave us the opportunity to see all Big five in no time. Chobe in Botswana was second favorite but mostly because of boat cruises. Lukimbi accommodation, and Sanctuary kitchen were winners in those categories, respectively.
Victoria falls definitely not to be missed, canopy tour and heli ride were cherries on the cake.
Retrospectively I would probably not make any changes to out itinerary! Mr & Mrs Yuly " Mr & Mrs Yuly