Overview
Whether you're heading on safari, to tropical beaches or to the buzz of Cape Town, here's the low-down on the most romantic Africa honeymoon options in Southern and East Africa and the Indian Ocean islands.
Unless you are happy to be one of several honeymoon couples, this may not necessarily mean the places that shout the loudest about honeymoon rates. We've checked out places offering character, romance and high standards of service ranging from safari to beach, rainforest to red desert dunes, including exotic private islands in the Seychelles and Mozambique, wine estates in South Africa, palatial tree houses and luxury tented safari camps.
Not on honeymoon?
In search of a hedonistic retreat in the wilderness or a chic beach resort? Then discover places so gorgeous you won't want to leave your room – expansive four-poster beds, baths big enough for two, indulgent spa treatments and candlelit dining under the stars of the African night sky.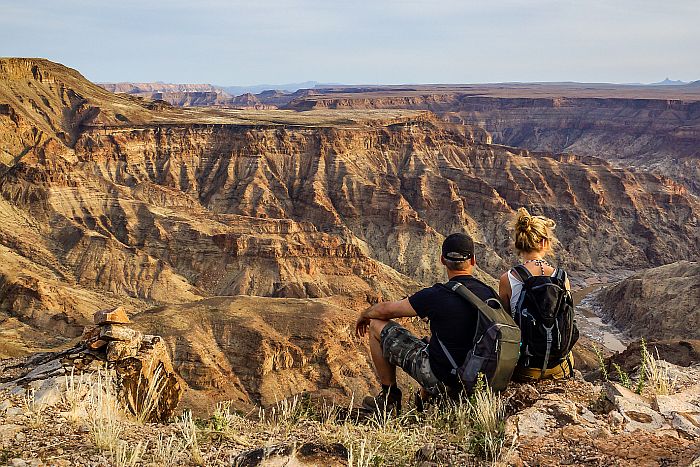 Running out of Time?
If you are in the wedding and honeymoon planning stage, then you may have a dilemma. Wedding costs may be spiralling out of control but you want everything to be perfect and that includes the honeymoon. There are so many other things to attend to that it's easy to put off the decision about where to go.
Suddenly there are only a few months to go and nothing's sorted. If this sounds familiar, contact us...

Safari and Beach Honeymoons in Africa
For many couples, a honeymoon isn't a proper honeymoon unless we have bleached our hair with salt and sun and covered at least one paperback with sand. Combine enticing tropical islands and golden beaches with Africa's pristine wilderness for the ultimate Africa beach and safari honeymoon. Ideal combinations are South Africa with Mozambique or Mauritius, Zanzibar or the Seychelles with the game reserves of Tanzania or Kenya. However there are some less known combinations such as Zambia with Malawi or Madagascar.
If you know which country you want to head to, click on the safari honeymoon destination below.
Alternatively read our page about the Best Honeymoon Destinations in Africa by season for some ideas

Island Honeymoons
All of the islands we feature have a few really special resorts which speak 'romance' to even the most world-weary. Your temporary home might be on stilts over the limpid waters of a lagoon or built up in the trees. Such places are rarely inexpensive. But if you want to cash in your bonus cheque, these are the ones to look for.

What we need YOU to do!
But we need your thoughtful input to plan the perfect honeymoon in Africa. Carefully weigh the options of various honeymoon locations. Balance what is important to you with what you have to spend. Would you rather spend less on flights and transfers, so you can spend more on a fancier hotel? Would self-drive work for you or kill the romance?
Use these African honeymoon pages as a guide to what is on offer, check out our sample honeymoon trip ideas below, then contact us for a tailormade quote...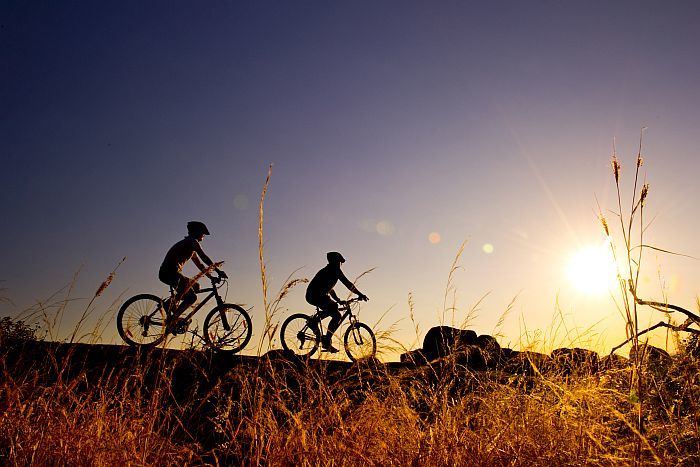 Other Africa honeymoon blog posts
8 cool places to pop THE question
Best Honeymoon Destinations in South Africa
10 best sleep-out or star beds in Africa
Romantic East Africa Safari Lodges
Adventurous Honeymoon Ideas & Places
Highlights
We've checked out places offering character, romance and great hospitality ranging from safari to beach, rainforest to desert dunes.
Use these African honeymoon pages as a guide to what is on offer, check out our sample honeymoon trip ideas below, then contact us for a tailormade quote...
Everything went smoothly
"From the initial enquiry until the end of the holiday everything went smoothly. We were very happy with all aspects of the holiday. All the hotels were comfortable; well staffed; good food. "
Mrs Kate Mars, UK
A quite outstanding holiday
"We have just returned from a quite outstanding holiday. Milandi listened to what we wanted and organised it perfectly. The standard of the whole trip was even better than we expected and the itinerary was interesting, enjoyable, relaxing and fun in exactly the right proportions. "
Mr Allan Cole
I would only want to book through Cedarberg
"Thank you so much for booking this experience for us, Mari. Everything was so well organized and went so smoothly, from car rental and driving and hotel directions, to lodge details, inclusions, exclusions, etc. The link you gave us with all the details on the locations we were going to as well as the detailed itinerary and pre-departure information was very helpful. We're grateful for your efforts and for making this an outstanding experience for us. I have already sent your details to friends in case they're interested in booking a trip of their own, and now that Tom has seen the beauty of Africa I know I won't have to convince him to head back there again. I'm dreaming of safari in Namibia next time, and I would only want to book it through Cedarberg. "
Mrs Michelle B
Mari Jacobs
Africa Travel Specialist
Hi I'm Mari, I'm here to help you plan your ideal holiday experience
Did you know
Victoria Falls

One of 7 Wonders of the Natural World

Origin of Honeymoon

Month after a wedding, when the groom would be given all the honey mead he wanted...
Delivered the goods
"Cedarberg took on board what we wanted and delivered the goods!! Accommodation everywhere was fantastic we couldn't have asked for any more! Preferred safari at madikwe as saw loads more because the rangers could go off road, would definitely look at this type of safari next time. "
Mr Eastwood, UK
The whole travel experience was excellent!
"We were very happy with the kind and professional way our travel request was dealt with. We received an outlined itinerary swiftly with an elaborate description that sounded very attractive. A couple of changes were made to adapt it somehow a little more to our wishes. The whole procedure was easy going and agreeable. A last minute change concerning our rental car was dealt with swiftly and smoothly. The whole travel experience was excellent! We all enjoyed our holiday very much. We would highly recommend booking with Cedarberg any time to family and friends and we hope to be able to book with them again in the future. "
Mrs Fenagun, UK
Very helpful discussions
"Very helpful discussions beforehand to give us lots of options. The personalised website was really good. The pre-holiday booklet was really useful as well. "
Mrs Rachel O'Connell, UK