First a confession… my own engagement was not the most romantic of experiences. My friends were asked THE QUESTION on the Rialto Bridge in Venice. Or by the Grand Canyon. My husband and I just "discussed the idea" over dinner one night and found ourselves engaged. (Don't feel too sorry for me as I am still happily married almost 30 years later…)
So perhaps it is the unfulfilled romantic in me, but, when staying at a particularly lovely hotel or lodge, I sometimes find myself day-dreaming "Wouldn't THIS be a cool place to propose?"
So I give you ….. drum roll…. my 8 cool ways to crack the question….
I'll start with some obvious places to propose in Africa and then we'll get to the more off the beaten track…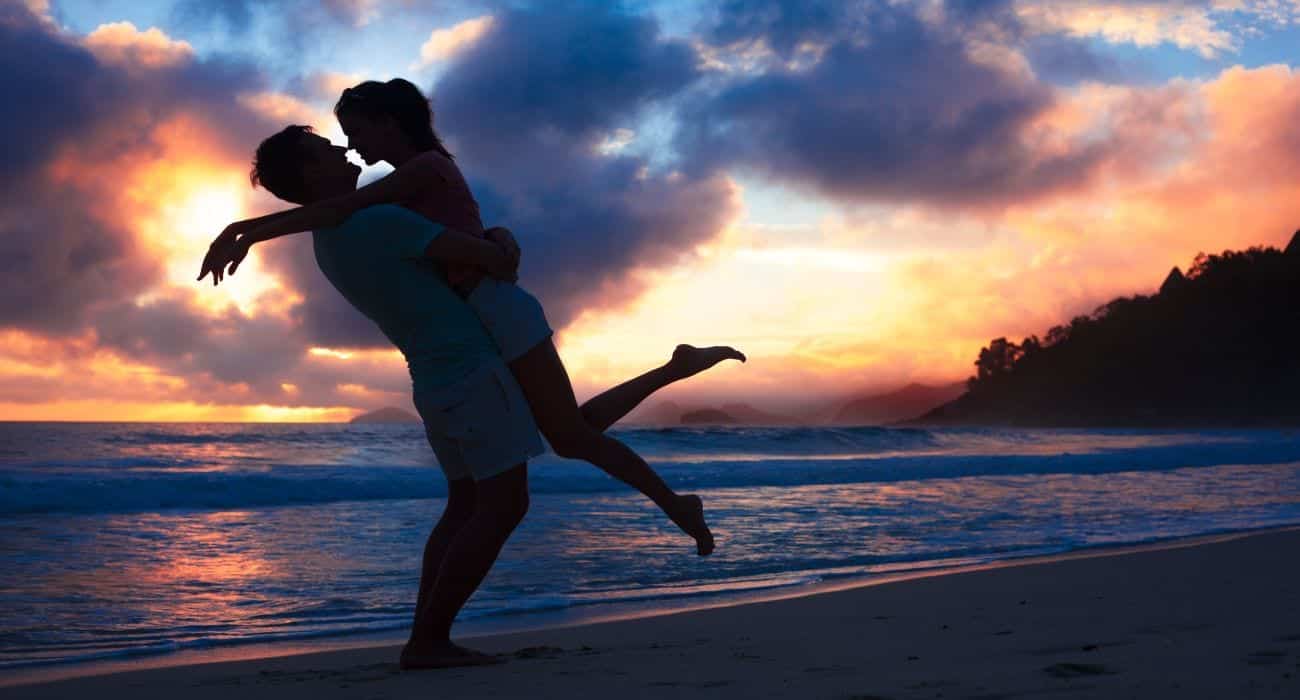 1) On top of Table Mountain, Cape Town, South Africa
Yes I know what you are thinking – too many people, too touristy. But let me share a little secret with you. People are lazy. They don't like to walk. If you take even a short walk of 20-30 minutes you'll be far, far away from the madding crowds. Another option is to head up Table Mountain in the late afternoon with a bottle of champagne and glasses hidden in your back pack. There are fewer people around at this time of day so it is easier to find a secluded spot as the afternoon rays lengthen…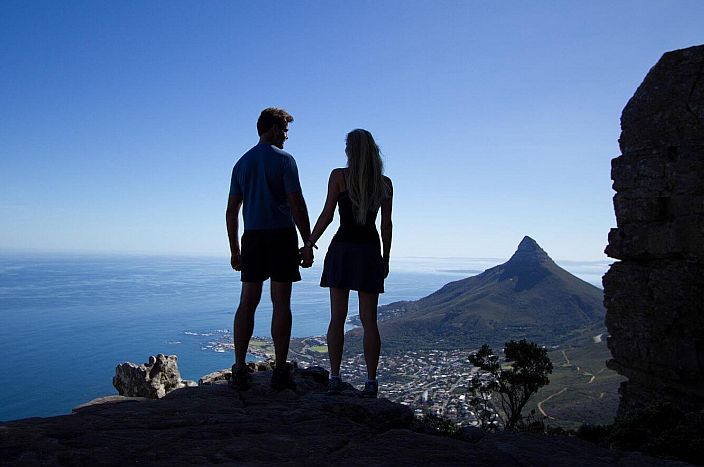 2) At the southern tip of Africa
Another great bragging option would be to propose at the Southern-most tip of Africa at Cape Agulhas. This is a beautiful arid piece of coastline only 2 hours or so from Cape Town. You can stay at nearby Hermanus (check out Mosaic Lagoon Lodge or Mosselberg on Grotto) or at the Arniston Hotel. And have a very enjoyable day at the beaches and turquoise waters of nearby Arniston with its pretty little white-washed fisherman's cottages. Check out some wine-tasting at some wine estates and then head to Cape Agulhas in the late afternoon…
3) On the edge of Victoria Falls
Why not consider proposing at the very edge of Victoria Falls. And I mean the edge! This one depends on the time of year. Obviously it would only be possible to do when water levels are relatively low (from August to December) but at this time, you can visit Livingstone Island which is perched precariously at the top of the Falls with stupendous views, even swim in a rock pool metres from the edge. A ring produced at such an opportune moment could make a good story for the children and grandchildren….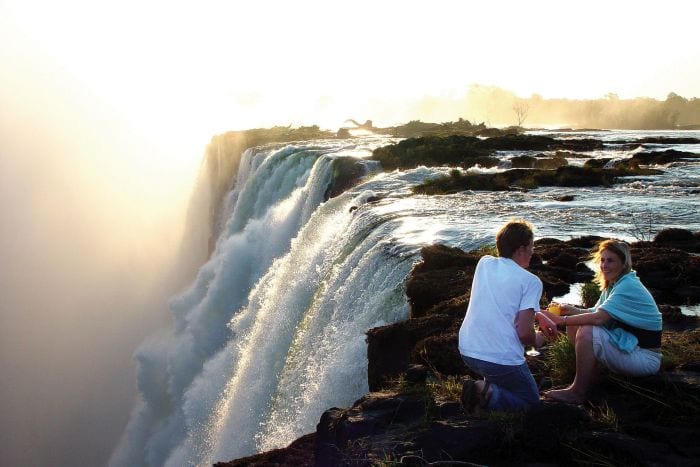 4) During an Elephant Encounter
This could be a little kitch for some people, but what about whilst on an elephant encounter excursion. (Available at Victoria Falls at The Elephant Camp)
Download our Insiders guide to the best Victoria Falls tours
Comprehensive Guide to all the Tours, Activities on both the Zimbabwe and Zambia side of Victoria Falls with Up-to-date Pricing
Get our Free Guide here
Gloria Darvall
Africa Travel Specialist
Hi I'm Gloria, I'm here to help you plan your ideal holiday experience
5) On a floating sampan in the Okavango Delta or on the Zambezi River
This one is hugely romantic! But might involve spending the sort of money that you'd prefer to keep for the honeymoon. But if you've just had a nice bonus… Why not head to the very heart of the Okavango Delta to Camp Xugana where they have a sampan moored close to the lodge for private romantic dinners floating on the Okavango Delta. Another option could be at Tongabezi where they also have a floating deck on the Zambezi River.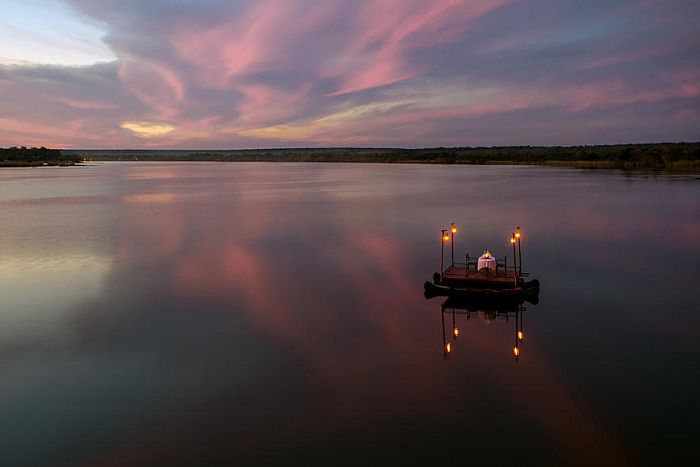 6) On a Romantic Sleep-out in the Bush
If that sounds all too "romantic" with a capital R, what about a slightly more rustic bonding experience? How about booking a sleep-out when staying on safari? You head away from the comfort and security of your safari lodge to spend the night out under the stars sleeping on a deck with some rather rudimentary facilities and just the sounds of the African Bush all around you – and believe me, there are sounds… lots of them!
Obviously this has an element of risk to it – what if she hates it – so you need to consider how your beloved may react to this sort of experience. But if you think she's up for it, you could pop the question having survived the night together!
Check out my post on 10 Great Sleepout Options for some inspiration. (Hint: Some are much less scary than others, some not scary at all – just romantic…)
7) During a private lunch IN the Zambezi River
What do I mean – IN the middle of the river? Well, why not stay at Sausage Tree Camp or Chiawa Camp and ask them to arrange a private lunch on one of the sandbank Islands in the Zambezi, chilling with your feet cooled by the water. In a similar concept, you could also opt to stay at Sindabezi Island, a small private island in the Zambezi River with only six suites.
7) Abseiling off Table Mountain
In a similar vein of doing something adventurous being the right moment to propose, how about whilst abseiling off Table Mountain. I can't decide when you should do it though? You do the abseiling experience side by side so there's nothing to stop you popping the question when you are all harnessed up and ready to go, but then she might be a little distracted to follow the safety instructions! Perhaps safer to wait until you reach the bottom?
Interested in booking a Safari or Holiday?
Chat to one of our experienced consultants that's here to help and guide you. We use our expertise to narrow down the choices and present feasible ideas, so you can relax and ENJOY the planning process!
Contact us!
Natasha Jantjies
Africa Travel Specialist
Hi I'm Natasha, I'm here to help you plan your ideal holiday experience
And Finally….
One from the left field…On a walking safari
What's so left field about that you ask? Well if you have ever been on a walking safari, you know that you spend a lot of time looking at the smaller things in the bush – the plants, the birds, the spore and of course the poo (dung). Believe me when I say that the guides love showing you the poo so that you can decide which animal it came from on the basis of its consistency and contents. They love handling it themselves and asking you to… In the case of elephant dropping this really isn't as bad as it sounds as it's basically grass and twigs.
So if you think that your loved one won't mind getting down and dirty, I am sure that for a small tip your guide could quickly slip a little ring box into a mound of elephant dung (when she's not looking) and then engineer a conversation about it….
Just remember to have some hand sanitzer and water with you… And be confident that she'll say yes as the guide will be there! Good Luck.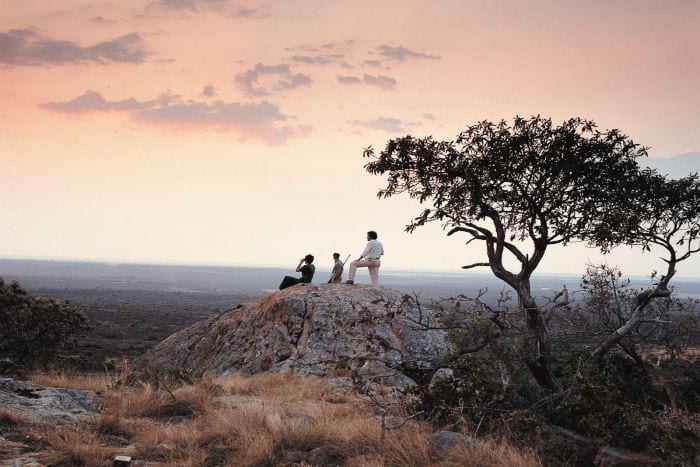 Check out our Honeymoon Pages for more Inspiration!
8 cool places to pop the question – was written by Cedarberg Africa
If you are interested in having a tailor-made safari , to propose to your loved one or just to enjoy each others company, contact us.