Safari and Beach Honeymoons
The classic combination of pampering and lazing with thrills and exotic adventure; the safari and beach honeymoon should be on (repeat) prescription.
Overview
Many of our honeymoon clients are keen on a safari and beach honeymoon. They choose a honeymoon in Africa for the unsurpassed safari experience. But they still want some R&R at the end! This is a brilliant solution if one of you is more of an outdoorsy, nature-orientated type and one of you prefers the 'tried and trusted' appeal of a really great ocean-side getaway. But it works just as well if both of you need some 'down time' as well as an adventure.
But where to choose? That depends on the time of year, your preferred style of beach resort. And also, more mundanely, on your wallet. But here's a summary of some of our best safari and beach honeymoon combinations…
South Africa
South Africa probably offers some of the best year-round game-viewing. So if your wedding doesn't co-incide with the 'classic safari season' of the dry southern hemisphere winter (June to September), then a South Africa safari and beach honeymoon could be perfect. Check out the KwaZulu Natal game reserves such as Phinda or Thanda. These work wonderfully with the remote coastal eco-lodges such as Thonga Beach Lodge or White Pearl Resorts just over the border in Mozambique.
South Africa Safari & Beach Honeymoon

South Africa with Mozambique, Mauritius or the Seychelles
We recommend this combination if you are travelling in the classic safari season of June to early September. Frankly, the South African beaches may not offer the heat you're looking for. Nor the classic tropical beach scene complete with gentle lapping waters and swaying palms. If you are looking for some of the world's most chic beach resorts, look no further than…
Cape Town, Kruger & Mozambique honeymoon

Zambia & Malawi
For a more unusual combination, why not combine the South Luangwa or Lower Zambezi in Zambia with the white sandy beaches of Lake Malawi, only a short flight away. This comes complete with romantic island hideaways, freshwater snorkeling or diving, plus sunset cruises. And, of course, those classic Lake Malawi sunsets.

Tanzania or Kenya
Where else can you witness great herds of game migrating across acacia-studded plains than Tanzania and Kenya in East Africa? Then finish up with relaxing by the Indian Ocean on Zanzibar, Pemba or Mnemba Island. The ultimate in safari and beach honeymoon options...

Madagascar
Few would tout the rainforests of Madagascar as the average honeymoon choice. But a passion for travel sometimes leads beyond the predictable. More adventurous couples can mix time spent touring or trekking in search of exotic birds or lemurs with a few days being pampered in these small, rustically luxurious havens. Check out Ile Sainte Marie in the East or Nosy Bay and its smaller islands.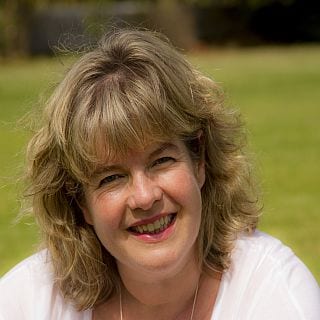 Kate Bergh
Co-founder & Director
Our experienced band of Safari Planners can create a bespoke plan for you. More enriching, more restorative and making more of a difference. Discover how working with a specialist adds value to your African adventure.
Seamless arrangements
"We were often posting on Facebook during our travels and many of our friends were asking who arranged our trip, so don't be surprised to get a few referrals. Again, thank you so much for your time and effort with our trip!"
Ms Tammy
Tailor make it all to suit
"Peter got it from the start of my gabbled explanation of reason for trip and abnormal itinerary. He pieced it all together and I always felt confident, even before the trip."
Mr & Mrs Leake, UK
Extremely helpful
"Peter was extremely helpful. He answered any questions and concerns I had really quickly. Cedarberg website is great with lots of tips. I thought the booking information and itinerary were outstanding and all the pre holiday information made us feel really looked after."
Mrs Lottie Murphy, UK
Hi I'm Ginny, I'm here to help you plan your ideal holiday experience
You delivered us a near perfect experience
"We had a wonderful trip largely thanks Cedarberg Travel. THANK YOU!! Thank you again Mari. We had a trip packed with fun, laughter, wildlife and bucket showers, all at a relaxed pace which made us all believe we had a real holiday, even if it started at 5.am every morning! I believe that you gave us 3 wonderful lodges ( arguably best we have visited in the African continent all with their special touch and ambiance, thank you.) Once again, another "Mari masterpiece". You delivered us a near perfect experience, thank you again Mari."
Mr Dennis Lee
Cedarberg & company have been amazing!
"Cedarberg & Co have been amazing! Professional, knowledgeable and very helpful. We had put everything together in about a week. Communications are of high standards. All plans worked."
Mr Roland, UK
Cannot recommend enough
"I cannot recommend Cedarberg Africa enough, and more specifically, Mari Jacobs. I knew nothing about Africa and I thought it would be a wonderful place to go for our 2-week honeymoon. A co-worker had done a similar trip and passed along Mari's name to me. She really is excellent at what she does and, most importantly at the time, she makes everything as stress-free as possible."
Mrs Denise Rehrig, USA