Overview
The Oyster Box Hotel is probably the finest hotel on the Dolphin Coast of KwaZulu Natal with its celebrated history, colonial grandeur and superb Oceanside setting alongside the famous Umhlanga lighthouse. With all the luxurious comforts, elegance and charm of a bygone era, together with its breathtaking views over the Indian Ocean, the Oyster Box is at the top of South Africa's own hotel 'A-list'.
Accommodation at The Oyster Box Hotel
Luxury abounds with 86 beautifully appointed rooms and suites, eight Garden Villas, each with its own private pool and a magnificent 450m² Presidential Suite. The varied accommodation suits the needs of everyone, from individuals, to honeymoon couples and families. Children are welcome, with special facilities and a Kids Club to give parents the rest they deserve.
The hotel has gone to great efforts to preserve the compelling character and allure of the original much-loved hotel. The original Oyster Box Hotel played host to generations of local and international guests who enjoyed its relaxed colonial elegance. The new hotel now adds 21st century hospitality and amenities. The Ocean Terrace patio, overlooking the stylish rim flow pool and ocean beyond, remains an iconic landmark. Personal touches, such as the original memorabilia in the Durban July and Union Castle Rooms, are sure to conjure up interesting stories.
The Oyster Box Hotel has a great sense of light and space with lots of glass and luxurious finishes. The Clock Library houses an impressive collection of antique clocks collected from around the world, as well as providing a quiet area to relax, read or play a game of backgammon or chess.  In the unlikely event of inclement weather, the luxurious 24-seater movie theatre comes into its own. A new, state-of-the-art Spa features a unique, beautifully-appointed Hamman, while the gym boasts the latest equipment.
Dining at The Oyster Box Hotel
Exceptional cuisine and impeccable wines are on offer - serving the finest seafood in the Grill room and authentic Indian curries and even wood-oven pizzas at the Ocean Terrace. A host of gathering spots offers something for everyone, with the richly furnished, authentic Chukka Bar, the Lighthouse Bar on the rooftop offering light meals and the magnificent, marbled Oyster Bar, serving freshly plucked oysters from the hotel's own oyster beds. Whiskey tastings and wine tastings are also on offer.
The Oyster Box Hotel is set in lush vegetation and landscaped gardens typical of KwaZulu Natal. Creative water features and ponds, a second swimming pool and antique bird aviary emphasize the timeless tranquility of the grounds.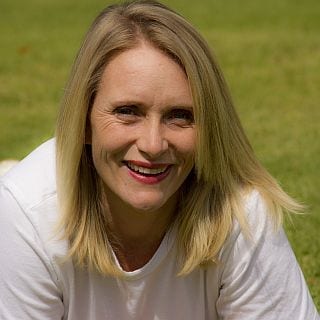 Mari Jacobs
Africa Travel Specialist
Our experienced band of Safari Planners can create a bespoke plan for you. More enriching, more restorative and making more of a difference. Discover how working with a specialist adds value to your African adventure.
Oyster Box Hotel on the map
Family Suitability
Family-friendly all ages
Malaria Rating
Non-malarial area
Good For
Beach, Leisure, Relaxation, Shopping, Birding
See other options in this area