Overview
Romantically secluded location in the north of Lake Malawi
Panoramic views and direct lake access from most of the cottages at Kaya Mawa
The impressive stone cathedral on Likoma Island
Kaya Mawa is hand-built and staffed by the Likoma Island community
Fresh-water diving in the clear waters of Lake Malawi
Kayaking, sailing and water-skiing
Kaya Mawa is a secluded luxury lodge on the tip of the remote Likoma Island in Lake Malawi. It lies on a crescent shaped beach, surrounded by baobab trees and mangos.
Accommodation at Kaya Mawa
Kaya Mawa is both full of character & architecturally innovative, as befits its unique and unspoilt location on Lake Malawi. Built entirely by hand in conjunction with the local community, who benefit from the lodge, Kaya Mawa's accommodation consists of eleven stone, teak and thatched cottages.
Kaya Mawa has had a subtle makeover with lighter colours and contemporary styling. There's a new central lounge and a dining area has been built beside the beach. Features include giant four-poster beds, en suite "loo with a view", shower and bath, some sunken in stone.
The three 'entry level' rooms at Kaya Mawa are relatively small, but all have en-suite bathrooms and king-size beds (Two can be converted to twin-beds if so desired). All of them make the most of outside space, with a private terrace with sun-loungers and steps giving direct access to the lake to swim. They all face the main bar and beach (Mbungu, Khuyu and Msekwa).
The four Premium rooms are spacious. Nkwhazi and Mbamba with their own plunge pools. Makengulu is the magical inspirational 'honeymoon island', and Ngani lies in a secluded spot, a romantic chalet alone on the 'second' beach also with a small pool.
Finally there are four Houses which form part of the Kaya Mawa (as well as Ndomo Point House). All are very different. Yofu House and Ullisa House are both on the beach and have a master bedroom and a twin-bedded room sharing one central bathroom. These are ideal for smaller families. Madimba House also has two bedrooms, but both are spectacular king-sized doubles with their own en-suite bathrooms. Hence this is well suited to two couples travelling together or families who want more space and privacy. It also has a small sitting area, outdoor terrace and plunge pool. Mainja House has been designed as a honeymoon retreat with just one massive bedroom and a secluded hillside location with a panoramic view and a private plunge pool.
Activities at Kaya Mawa
Kaya Mawa has a lovely ambience with charming, hospitable staff on hand to make sure that you get the most from your stay. The daily activity schedule is very flexible. You may like to keep active all day long. Others want to do nothing but relax on the beach.
Activities mostly revolve around the lake, but visiting places on Likoma Island is also very popular. Snorkelling around the granite boulders is extremely popular and available straight from the beach. A host of water sports are available on Lake Malawi including water-skiing, wake-boarding, fishing, kite-surfing and laser dinghy sailing. You can also explore the lake and its shores by canoe, looking out for otters. Or take a boat excursion to remote island spots for a private picnic. There is masseuse/therapist who does a range of wonderful treatments either in your room or in an open air gazebo.
Just behind the private beach are the charming public areas of the beach bar, dining area and sitting area complete with sofas made from old fishing boats (more comfortable than it sounds).
Food is an important part of your stay at Kaya Mawa. Dinner is served on your own private terrace or with other guests in the dining area. But usually under the stars on the beach.
Given its idyllic location, Kaya Mawa is perfect for honeymoon couples to Malawi and also for those looking for a secluded island and beach experience after a safari. However on the other side of the beach are the three family villas (ie. far away from the honeymoon villas) as Kaya Mawa also makes for a perfect family destination.
Note:
Given the rocky terrain, Kaya Mawa is not very suitable for frail people as most of the villas have quite a few steps, both to reach them, and within the villas, usually to the open air bathroom and even within the bathroom. However there are some rooms which are more suitable so discuss your requirements with us.
Ndomo Point House
Totally separate from the main lodge, Ndomo is a four-bedroom luxury villa about ten-minutes' boat ride away. The house is fully staffed with a nanny, cook, housekeeper and ground staff. It also has its own swimming pool.
Rooms
Khuyu
Khuyu is the perfect place for those who wish to just relax and enjoy the lake. With direct beach and lake access, Khuyu also has the perfect deck for sunbathing and sundowners. The spacious bedroom with a shower and bath give you all the comfort you need while staying at Kaya Mawa. The first chalet on the beach, closest to the bar and restaurant, makes Khuyu ideally suited for the less agile. Khuyu is a Standard Room.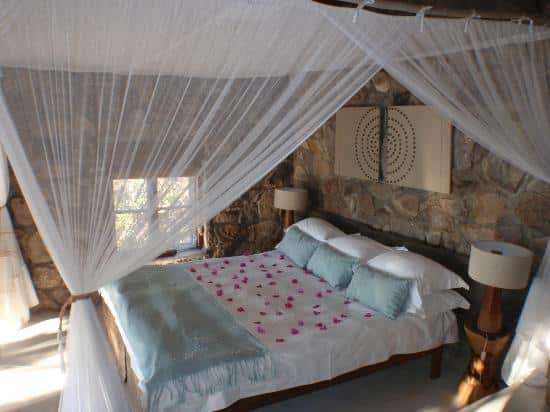 Msekwa
A favourite to many, nestled right on the edge of the lake, Msekwa is a picturesque chalet. Enter through an arched doorway, making your way down the steps passing the outdoor bath and shower, you arrive to your private deck. The outdoor living area leads you to a wooden walkway, giving direct access to the lake. Jump and snorkel right into the crystal clear waters and watch the abundance of fish that the lake has to offer. Msekwa is a Standard Room.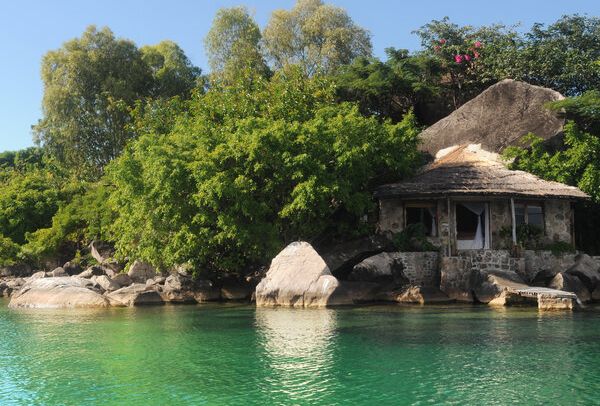 Mbungu
The second chalet from the beach, Mbungu is built higher up in the rocks giving you stunning views across the lake to the neighbouring island Chizimulu and the Kaya Mawa beach. A secluded chalet with an outdoor living area perfect for sundowners. Follow the stone stairway to the private deck with access straight into the lake. Mbungu is a Standard Room.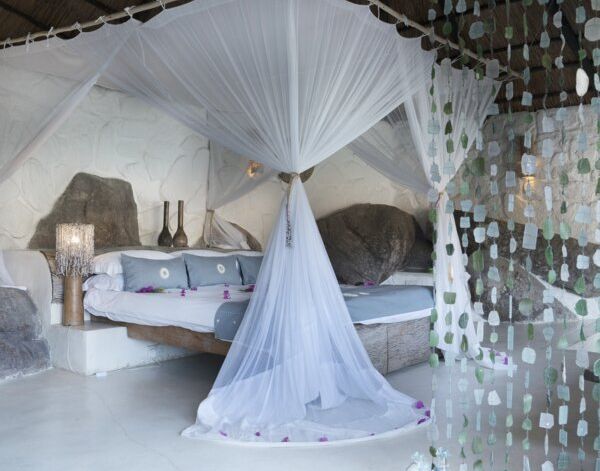 Ngani
Ngani is set on the second beach, set into the rocks with views of the Mozambique coastline. A private hideaway, with a large deck, outdoor seating and enormous plunge pool leading into the lake. The small rocky island in front of the chalet bursts with birdlife throughout the year. Ngani is a Premium Room.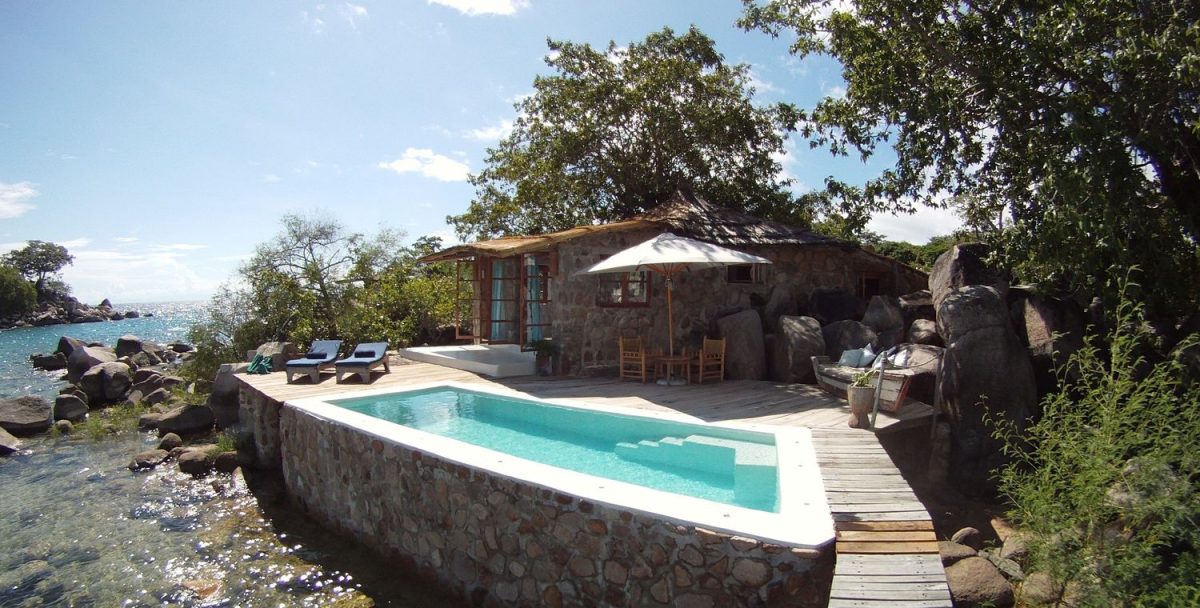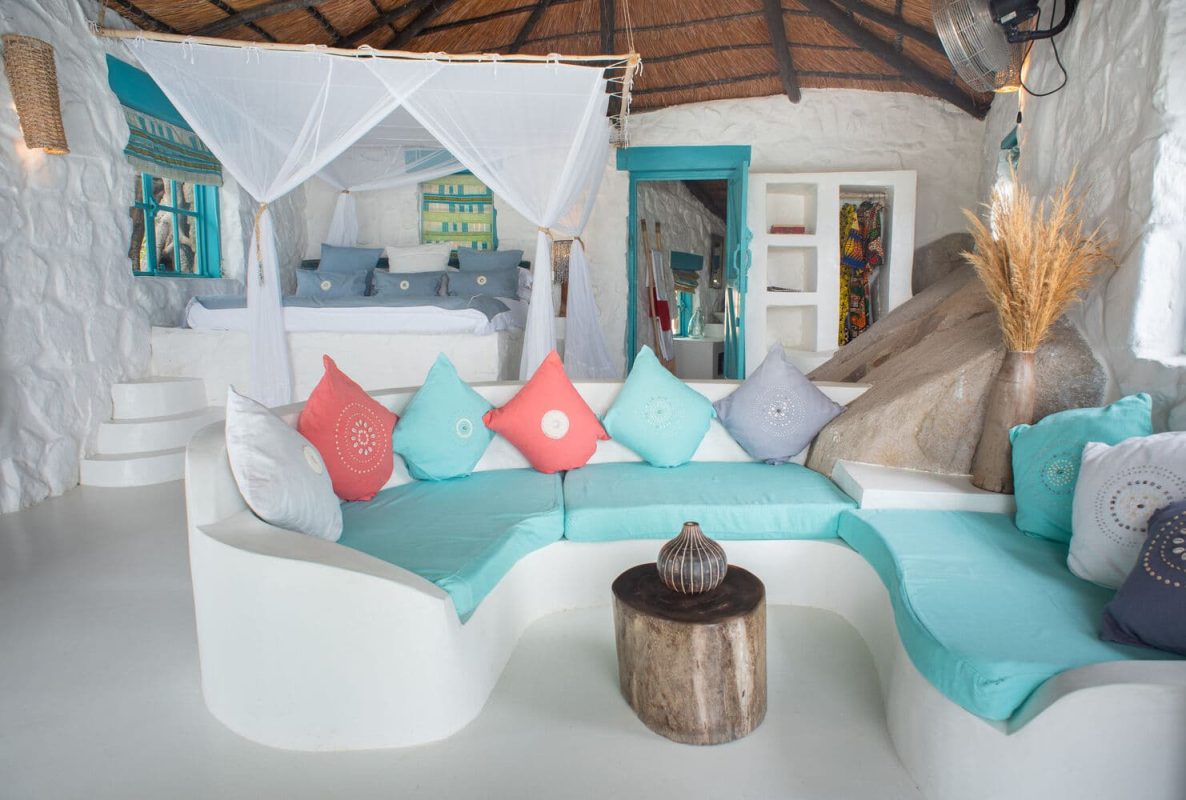 Nkhwazi
A room that becomes a quick favourite to whoever stays. Nhkwazi gives you plenty of space both in and outdoors. Beautifully designed with wooden decked floors, impressive outdoor bathroom, stunning views across the lake and stunning infinity pool. You will never want to leave. Nkhwazi is a Premium Room.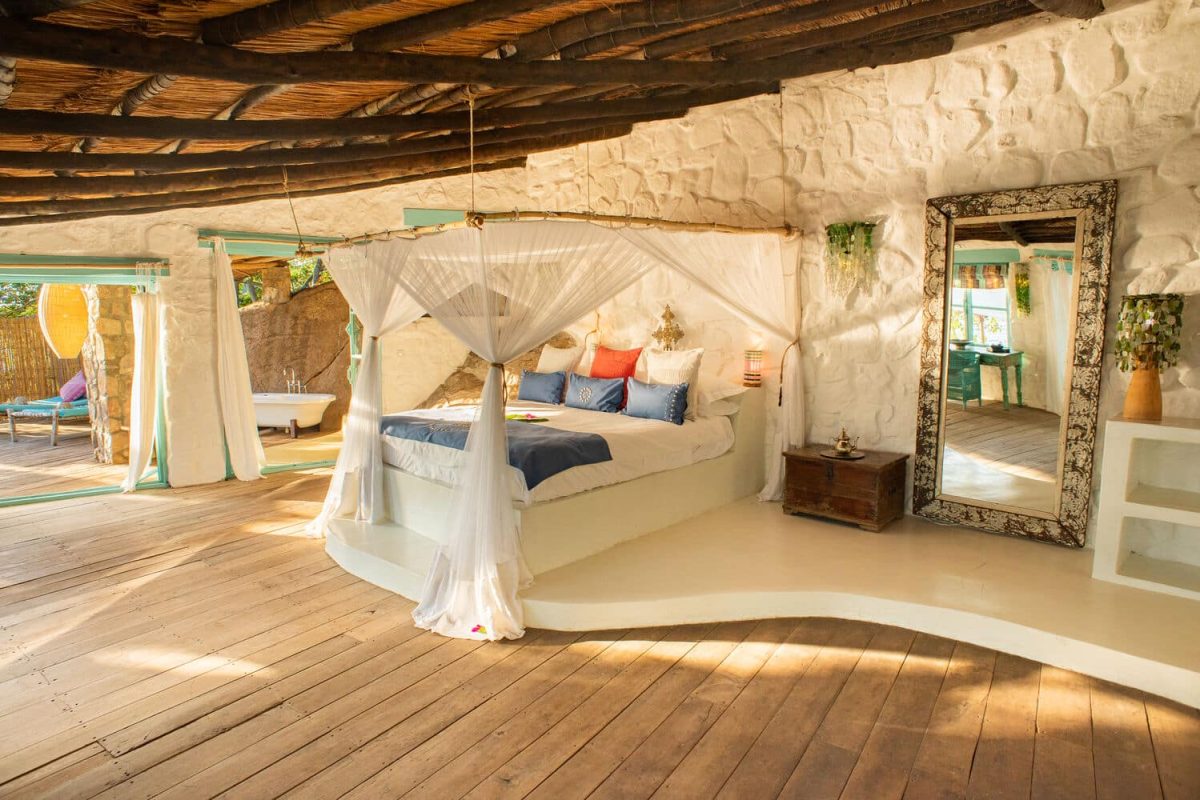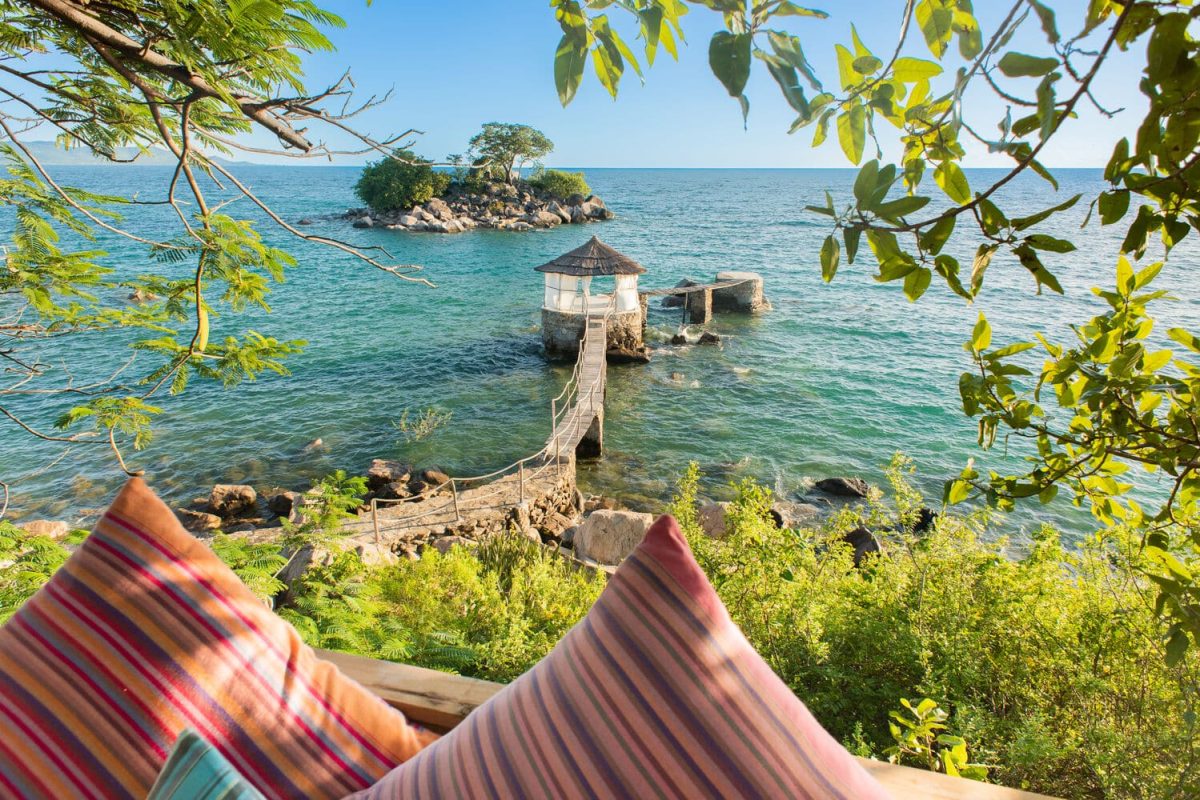 Makengulu
Want to stay on your own island? Make your way across the wooden bridge and you will find yourself at Makengulu. Covered in bougainvillea, a scenic chalet with an even more beautiful room leading out to a wooden deck with striking views to Mozambique. Swim in the crystal clear waters of Lake Malawi or enjoy sundowners on your private deck outside the room. Makengulu is a Premium Room.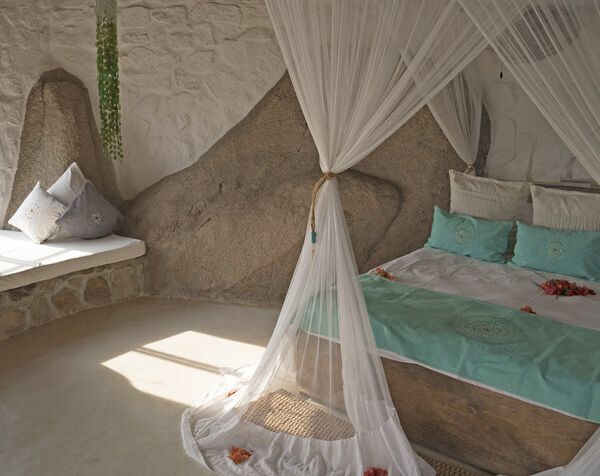 Mbamba
Set higher up on the hill, Mbamba give you stunning views of the lake. Step out side the spacious bedroom to the plunge pool and deck, where you will find stunning views of Mozambique. And enjoy an outdoor foam bath or shower with more magnificent views. Mbamba is a room you will love to stay and relax. Mamba is a Premium room.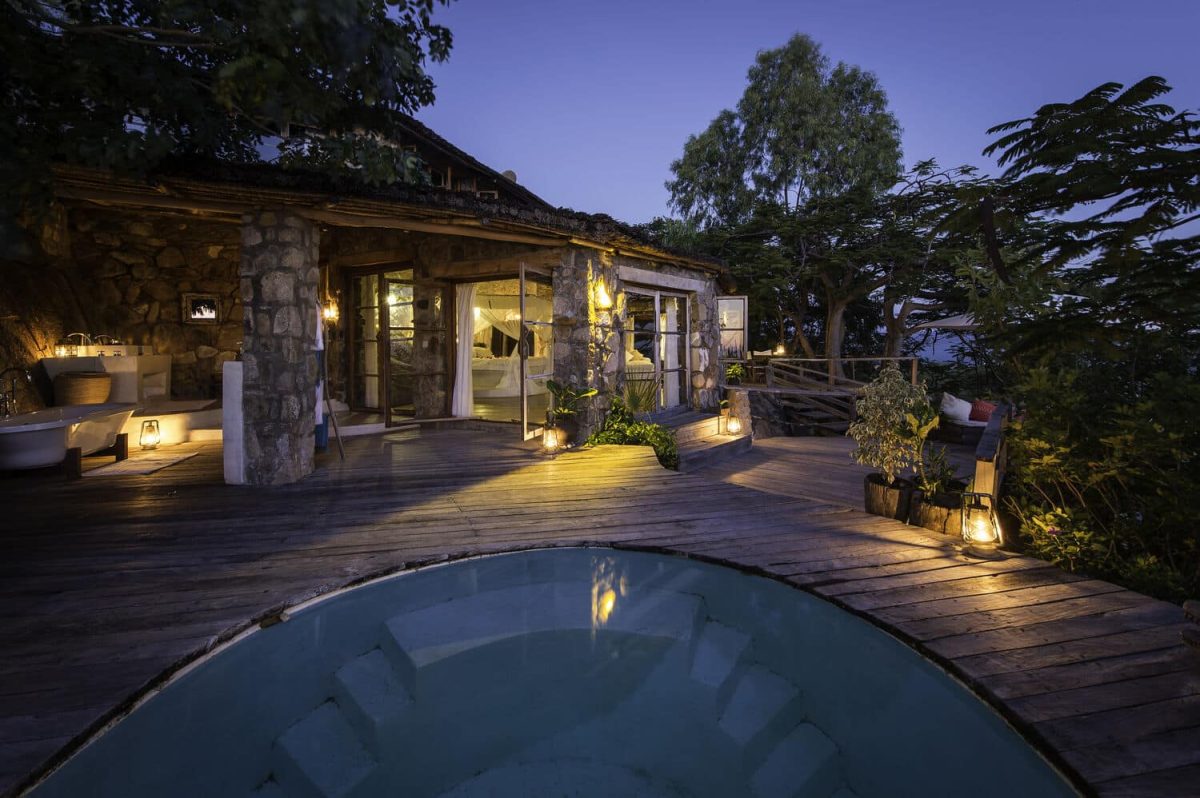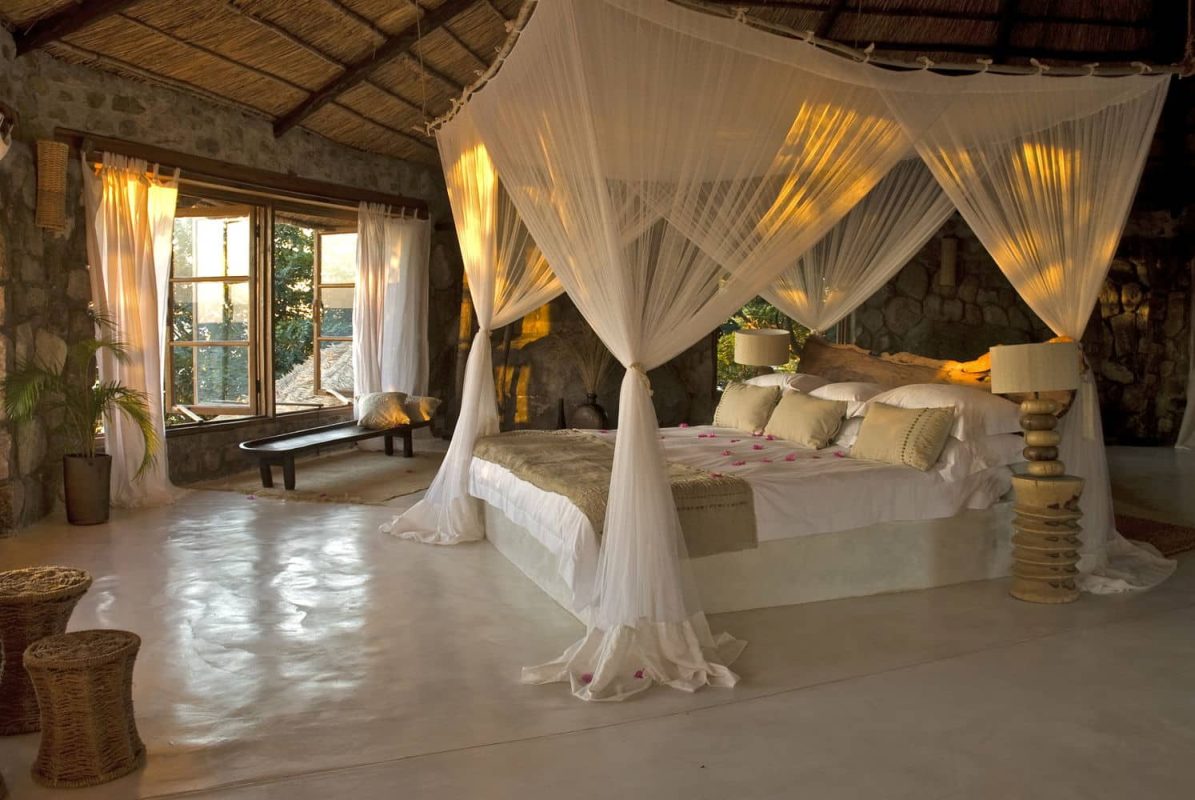 Ulissa
A beautifully crafted family beach chalet. Big enough for a family of 5, find yourself in a two roomed house with an interconnecting bathroom. The main room looks down across the beach straight into the lake. The other room perfect for children can fit two single beds with space for another that hangs from the roof. Ulissa is as close as you can get to the beach living, with a beautiful baobab tree on you doorstep. Ulissa is a Standard room.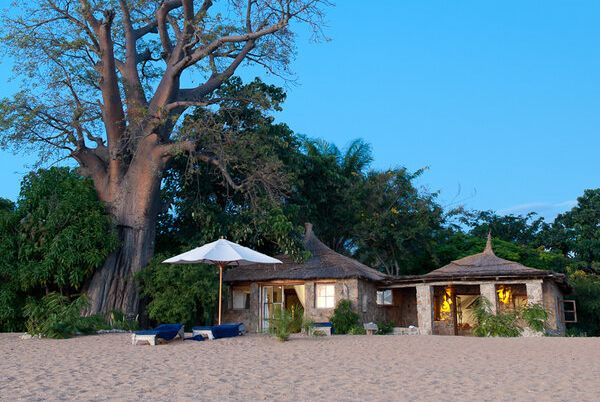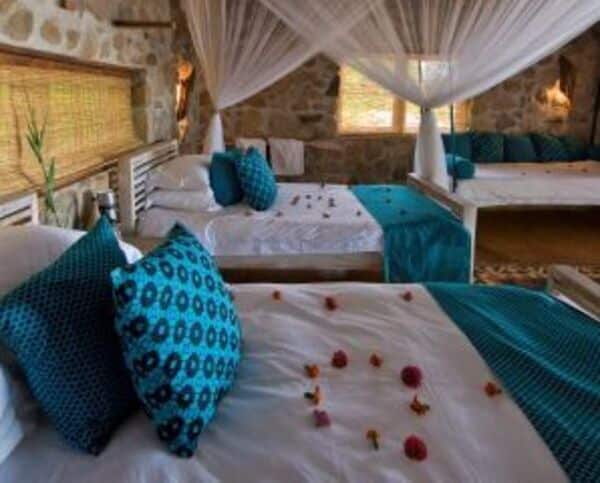 Yofu
Yofu is an ideal chalet with two separate rooms enough for a family of four. Nestled into the back of the beach partially hidden by a large mango tree, perfect for families wanting to spend as much time as possible on the beach and in the lake. A bathroom intersects the two rooms with a shower and a picturesque bath found at the top of some steps makes it an ideal place for star gazing while you relax in the foamy water. Yofu is a Standard Room.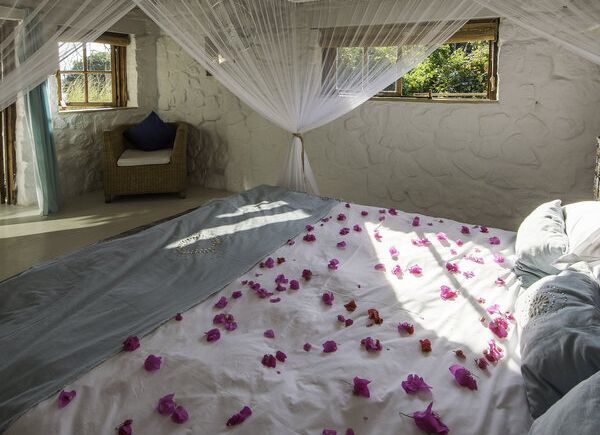 Madimba
Walk across the main Kaya Mawa beach and you will find a grand house called Madimba. The presidential suite with a large bedroom, a twin shower and a bath with a view of the pool. Simply relax in the sitting area that has your own private bar and fridge or sunbathe the day away on your large private deck, complete with lake views. What more could you want? Madimba is a Premium room.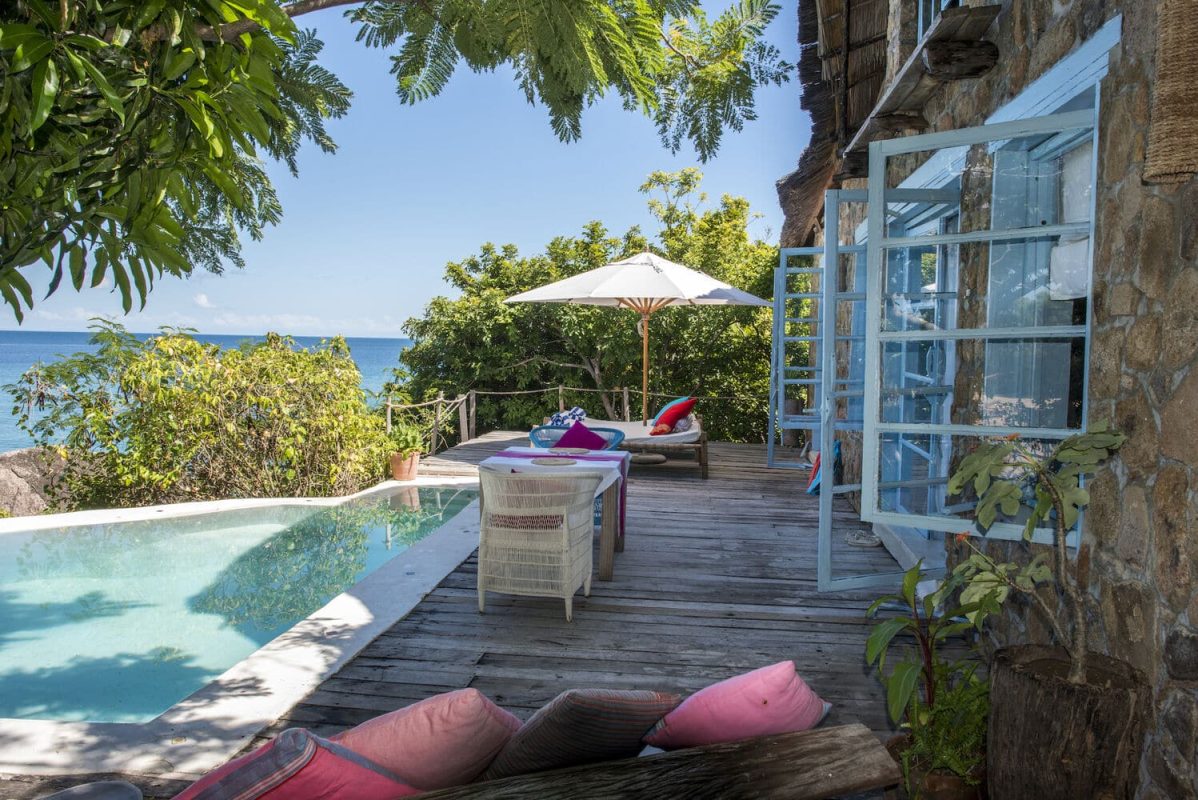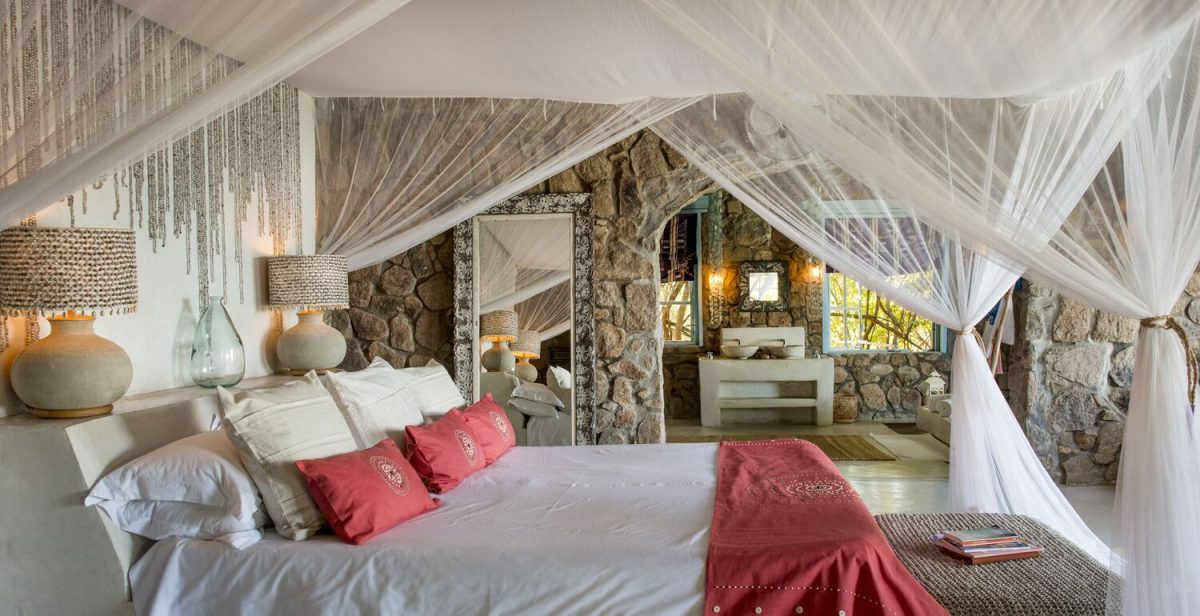 Mainja
Follow a wooden walkway from the main Kaya Mawa beach, pass the stunning infinity pool and you will arrive at Mainja house. A two bed roomed house with a Tanzania style seating area found in the middle. Sit and relax or cool off in the beautiful pool with views across to Honeymoon Island. Mainja is ideal for a family break or even friends staying in a group. Mainja is a Premium room.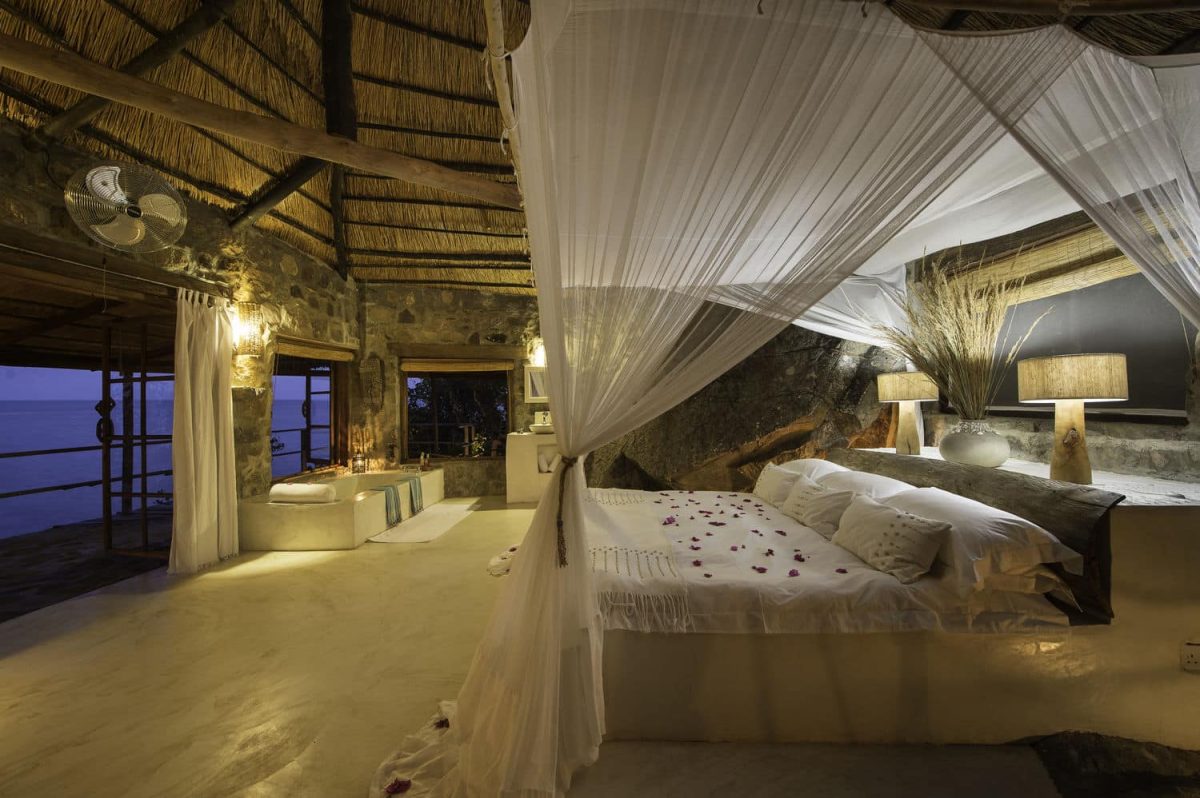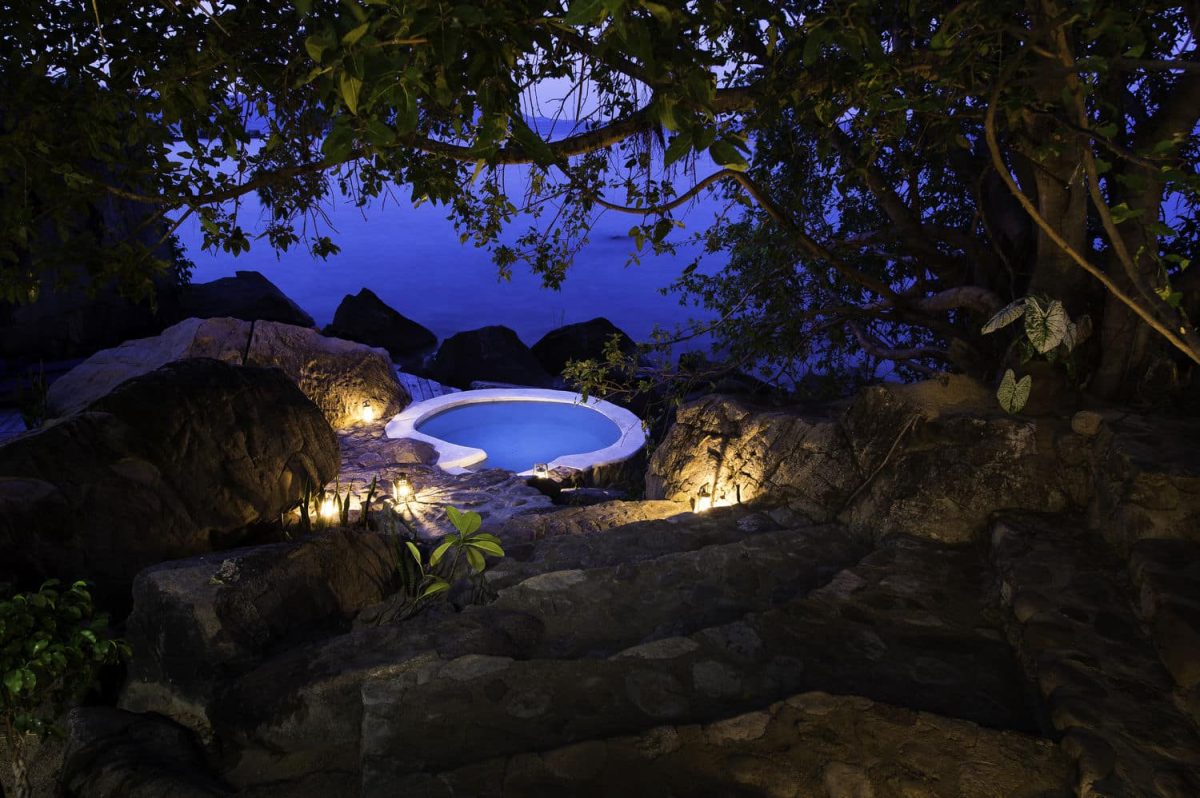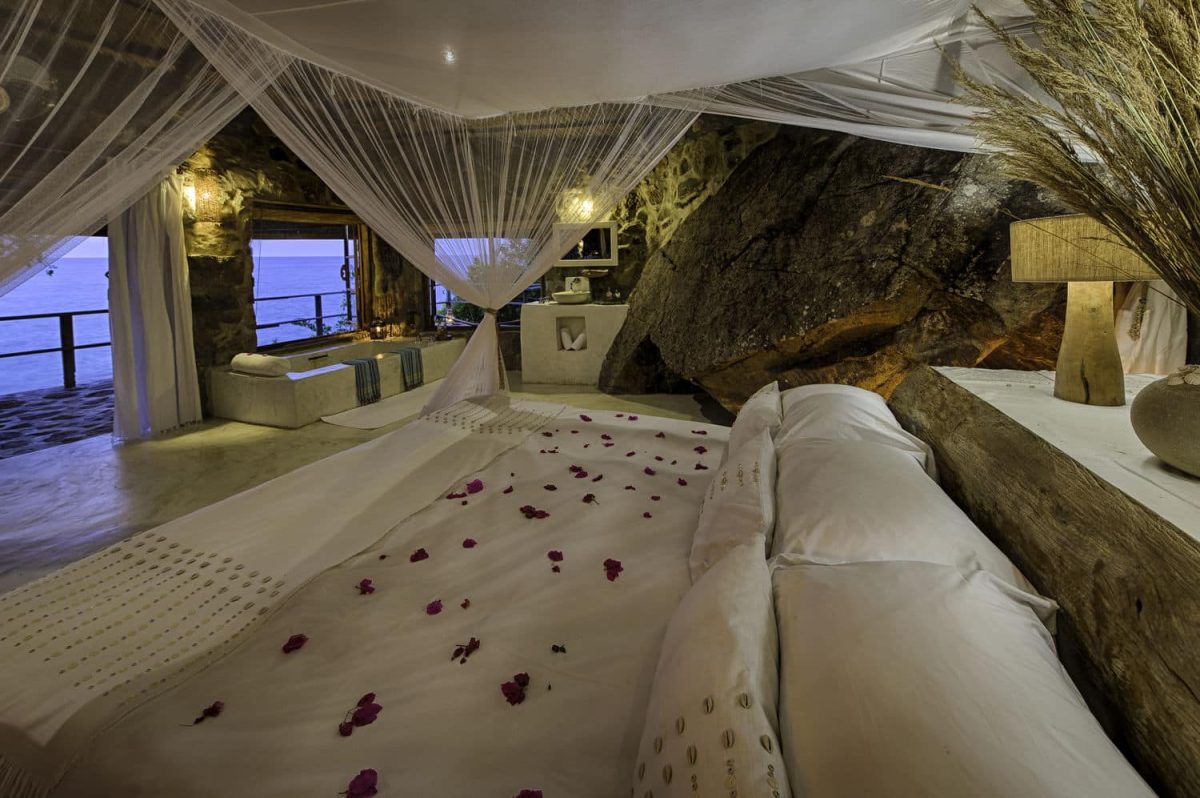 Ndomo House
On it's own private beach, with views over the neighbouring island of Chizimulu towards mainland Malawi, Ndomo House is a luxury four bedroom villa. Fully staffed with a private chef, guests will enjoy their own private sanctuary with all the facilities Kaya Mawa has to offer.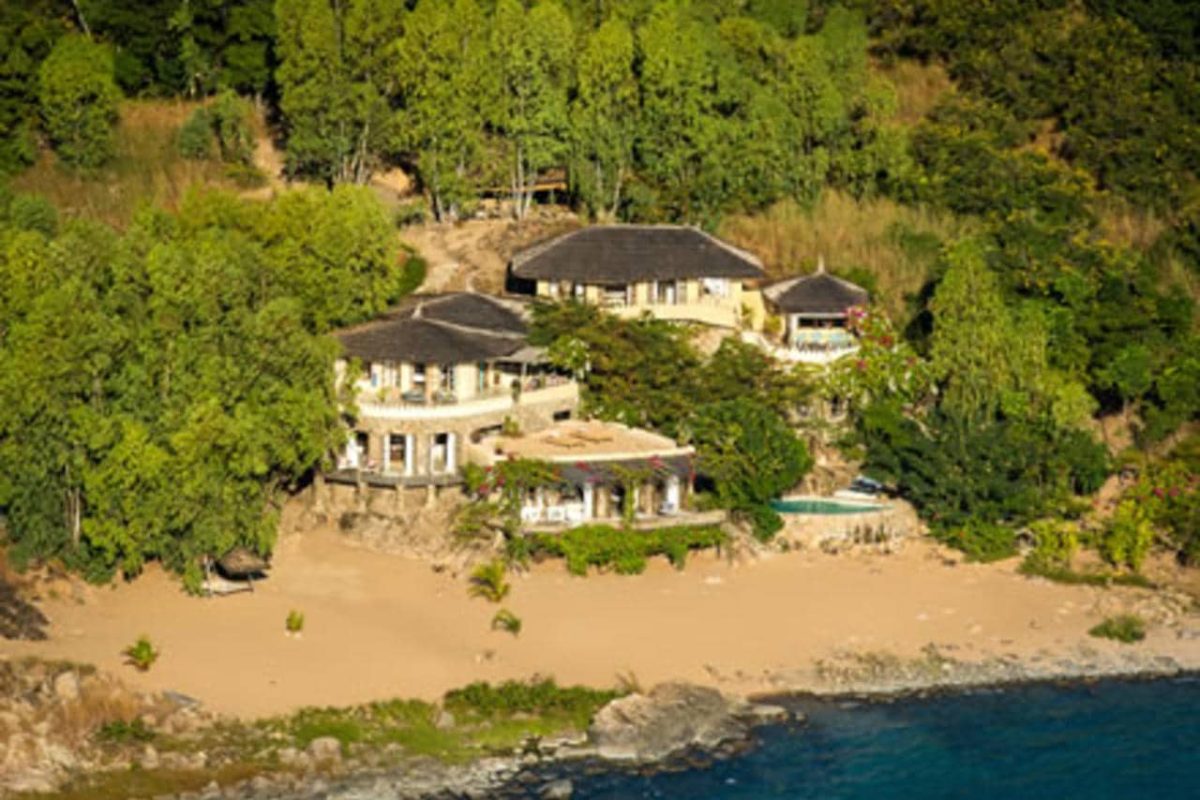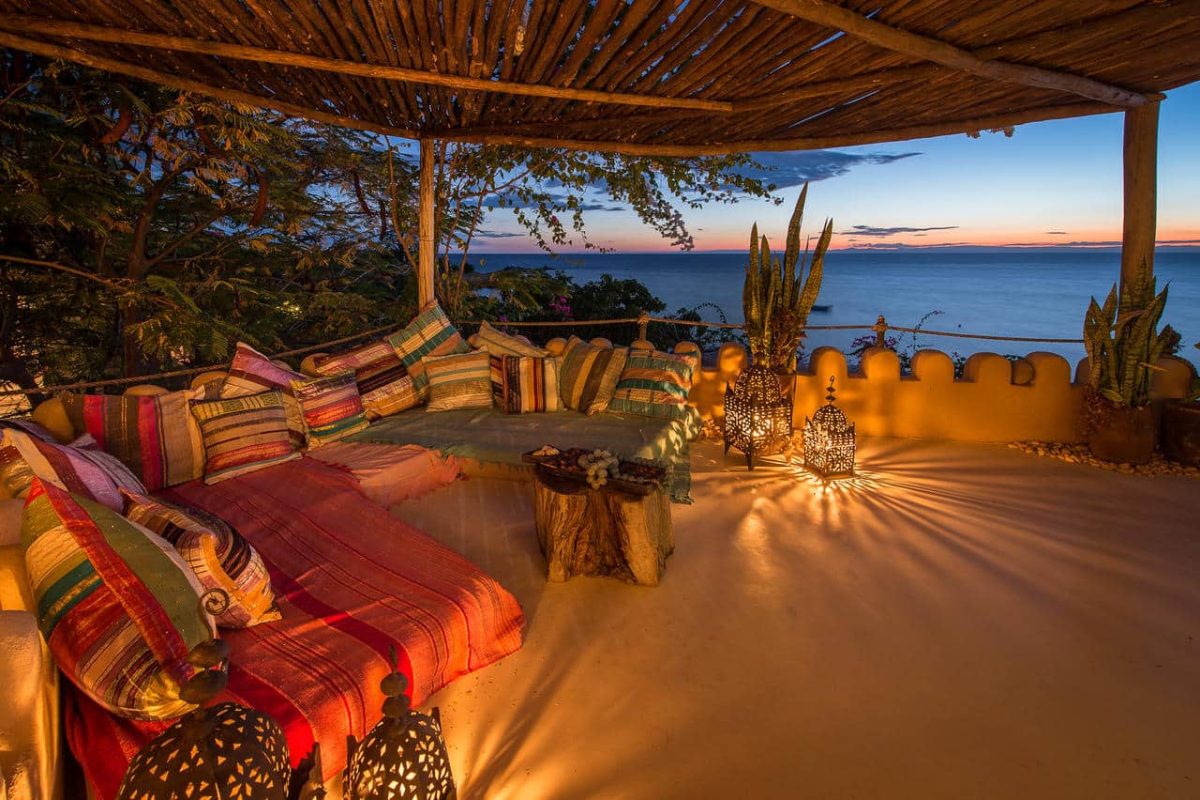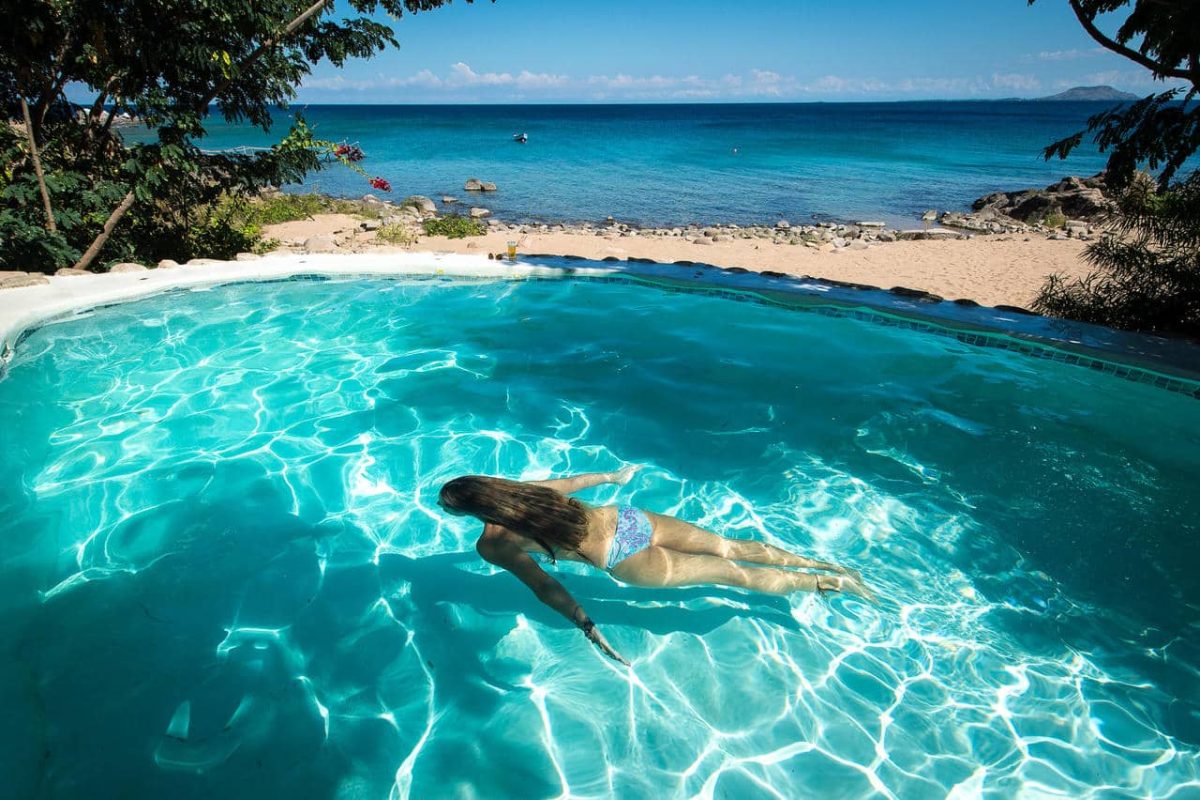 Beautiful location
"Simply beautiful location, rooms, decor, etc. We kayaked to the sister backpackers, Mango Drift, and the energy and amenities here were great as well. "
Special offers
Combo Offers
Book 5+ nights at Green safari camps, get 10% off, 7-9nights get 20% off, 10+ nights, get30% off