Overview
Have you considered taking a self drive safari holiday in South Africa or Namibia? Perhaps friends have done it and told you how easy it is? We certainly believe it is one of the most enjoyable ways to explore these country. You experience beautiful landscapes and meet the people at your own pace.
But perhaps you are more hesitant? Concerned about the condition of the roads, the ease of car hire, or getting lost? Cedarberg Africa started way back in 1995 as self-drive experts for South Africa and Namibia. Thousands of our clients have happily enjoyed a self drive holiday for all or part of their holiday. So we're here to explain that a self drive safari holiday is very easy to enjoy in South Africa or Namibia…
Why Self-drive Holidays in South Africa?
Excellent value for money compared to having private transfers or a guide. See our blog post on Easy self drive tours in South Africa for a comparison of self drive vs scheduled tours vs private tours...
Flexibility – no set daily plan. You can do what you like when you like. All that's booked for you is your accommodation.
Take our sample self drive tours and adapt them as you wish, adding nights or changing hotels.
Select what type of car group you want from compact to luxurious.
Driving is on the left, the roads are generally excellent and all the road signs are in English.
We provide detailed directions and a comprehensive travel itinerary outlining suggested routes & what to see in each area
GPS or Data on the Go is always included in the rental car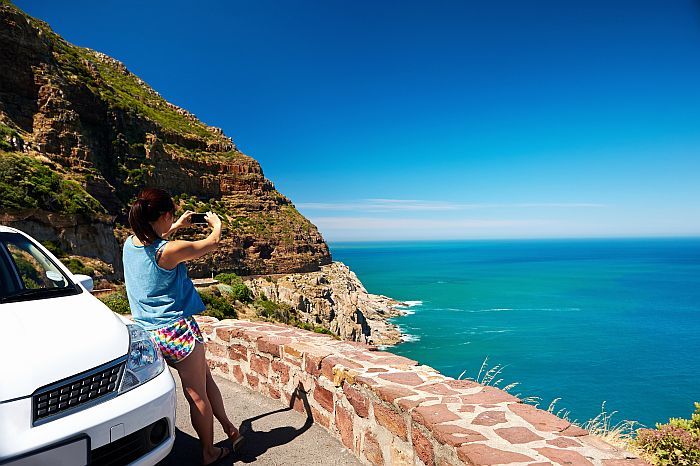 Naturally, we craft most of our self-drive holidays to South Africa to your personal needs, taking a detailed brief from you.
Using a specialist tour operator who books a lot of self-drive in South Africa also saves you plenty of time and money. We have all the directions to the hotels and lodges at our fingertips. We know which routes are the easiest and most picturesque. We know where GPS is not to be relied on. We also know how far people can comfortably travel in one day and still enjoy their holiday...
Best routes for Self Drive Safari Tours in South Africa?
Probably the routes that everyone finds easy are in the Cape province. You can settle into the country in Cape Town, then have a car delivered to your hotel when you are ready to start exploring around the Cape Peninsula, out to the Winelands. From there you can head north to the Cederberg and West Coast. Or east to the Whale Coast, the Garden Route and the Eastern Cape on a safari.
However there are many other parts of the country to explore. KwaZulu Natal is a perfect destination for self-drive as private touring is expensive there, plus there's lots of variety. You can also head into more off the beaten track areas such as the Northern Cape of Namaqualand and the Kalahari, the Waterberg or even the northern Limpopo.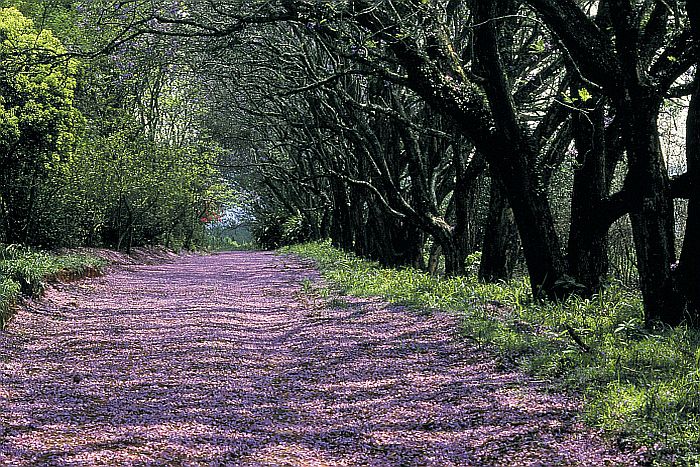 Self-Drive Holidays in South Africa: It's not "all or nothing"
Of course it's one thing enjoying a self drive holiday in the Cape or along the Garden Route. You may feel comfortable with that. But want road transfers or a private guide elsewhere? Not a problem! Combining self drive with private transfers and touring is a great way to have the best of all worlds.
Highlights
A self-drive holiday gives you the flexibility to enjoy the day as you want, unconstrained by a set itinerary… the freedom to travel at your own pace.
It's the most affordable way to get around and see the country.
Driving is on the left in South Africa and Namibia, the road network is excellent and the signs are all in English.
We have several sample self-drive tours in South Africa and Namibia to whet your appetite.
Exceeded our expectations
"We absolutely loved EVERYTHING and our trip absolutely exceeded our expectations. Thank you so much for your help in planning our trip and organizing it as well as you did. "
Mrs Elena G, UK
Everything was perfect
"Your service and the holiday you put together for us was faultless. Everything was perfect from the choice of accommodation to the transfers, flights…… everything! It was seamless. "
Mrs Ruth Koper
Outstanding & First class
"We are back from our trip to SA and having had just the best time ever. Everything slotted into place perfectly and all the accommodation and activities you booked for us were outstanding. Couldn't have been bettered, you chose very well! Stands out as one of the best trips we've ever had. Virtually everything went like clockwork and we had a fantastic time. You did a brilliant job and the info pack was first class. The best organised holiday we have been on. We will defintely go back to Africa "
Mr& Mrs Cott, UK
Gloria Darvall
Africa Travel Specialist
Hi I'm Gloria, I'm here to help you plan your ideal holiday experience
Top picks for Self Drive Holidays
Did you know
Speed Limit in South Africa & Namibia

120 km/hour on the highways

Cross Border

You can drive between South Africa, Namibia, Mozambique, Eswatini & Botswana
Outstanding holiday
"The arrangements worked well. Many thanks for all the hard work. "
Mr Bund, UK
Cannot recommend enough
"I cannot recommend Cedarberg Africa enough, and more specifically, Mari Jacobs. I knew nothing about Africa and I thought it would be a wonderful place to go for our 2-week honeymoon. A co-worker had done a similar trip and passed along Mari's name to me. She really is excellent at what she does and, most importantly at the time, she makes everything as stress-free as possible. "
Mrs Denise Rehrig, USA
Very pleased with service
"Very pleased with service received from Cedarberg – queries adequately answered, friendly + helpful staff (it helped me that there was a UK tel number to call), documents sent were clear and comprehensive. "
Mrs Johnn, USA