Overview
Self-drive holidays are wildly popular in South Africa and justifiably so. You can collect a rental car in one city and drop it in another. You can collect at the airport on arrival. Or we can transfer you to your hotel and then your rental car is delivered later that day.
Our sample self-drive holidays in South Africa highlight some of the routes that are most popular with Cedarberg clients such as Cape Town, the Winelands and the Garden Route. All are expertly planned, drawing on our many years of specialist experience. But most of our self-drive itineraries are tailor-made.
Mix Self-Drive in South Africa with Private Touring
Remember you don't have to take a rental car for ALL of your holiday. Many clients combine self-drive with other modes of transport. They take road or air transfers to their game lodge for their safari. Or enjoy some private touring in Cape Town - to get the lie of the land - before setting off on an easy meander along the Garden Route. What could be easier?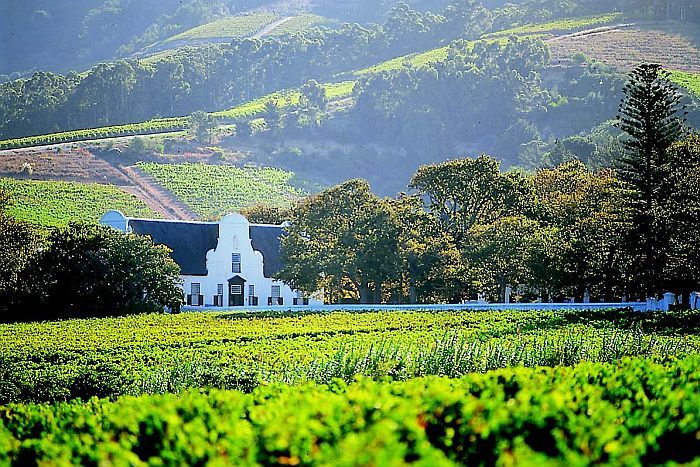 Naturally we believe that using a self-drive specialist to plan your trip is invaluable! We have an intimate knowledge of all the roads in South Africa, which routes work well and which are a little more tricky. We know what's a comfortable distance to travel in a day.
Off the Beaten Track Self -Drive in South Africa
Are you keen to head off-the-beaten-track? We have a number of options for more adventurous clients. These are priced with an SUV rental car for higher clearance and good visibility. (You rarely need an actual 4x4 but we can advise you depending on when and where you want to go.)
Highlights
Self-drive in South Africa gives you the freedom to explore, to immerse yourself in the landscapes and to to set the pace.
Car rental in South Africa is affordable, easy and flexible.
We provide route maps, detailed directions and a comprehensive itinerary with suggested routes & what to see.
The road network is excellent, signs are in English and driving is on the left-hand side.
Happy Clients
"Nancy and I want to thank you for the extraordinary trip!  Every excursion, transfer, and flight was on-time and stress-free. Everyone we met was kind, patient, and welcoming.  And, the sights on the Safari, in the cities, and at the parks will never be forgotten.  I will be sure to leave positive reviews of Cedarberg and you on various websites! "
Milandi
Cedarberg was very thorough
"Cedarberg was very thorough , helpful and easy to deal with. Very comprehensive information pack. "
Mrs Pamela Bailey
Wonderfully professional, yet absolutely approachable
"Bookings made to your perfect itinerary, with ease. No stress, just marvellous conversations about what you would like to see and do. Really really knowledgable consultants. And when they have sorted your dream itinerary, they follow up with lots of help and advice. We have always felt totally relaxed and looked after during our adventures in Africa. Cedarberg take care of everything. "
Mrs & Mr Birchall, UK
Mari Jacobs
Africa Travel Specialist
Hi I'm Mari, I'm here to help you plan your ideal holiday experience
We arrange trips to more than 100+ destinations throughout the African continent.
Did you know
Speed Limits

120 km/hr (75 miles/hr) on National Highways

Drivers License

Need an International Drivers License if your license is not in English
Outstanding holiday
"The arrangements worked well. Many thanks for all the hard work. "
Mr Bund, UK
Once more million thanks for organizing and supervising our trip of the lifetime.
"Once more million thanks for organizing and supervising our trip of the lifetime. I am glad with choose to stay in multiple lodges and locations as every one of our five stops was absolutely unique. Service and staff were outstanding everywhere. transfers were very smooth and easy. food quality matches Michelin restaurants. And game was superb! I personally enjoyed viewing at Bateleur in Kruger the most , as relatively open spaces gave us the opportunity to see all Big five in no time. Chobe in Botswana was second favorite but mostly because of boat cruises. Lukimbi accommodation, and Sanctuary kitchen were winners in those categories, respectively.
Victoria falls definitely not to be missed, canopy tour and heli ride were cherries on the cake.
Retrospectively I would probably not make any changes to out itinerary! Mr & Mrs Yuly " Mr & Mrs Yuly
Exactly what we wanted
"The services Cedarberg provided was excellent. We had a few hiccups and needed to change the itinerary a couple of times but Cedarberg was very quick to respond to our needs and helped us out very quickly. All the accommodations were excellent and suited us perfectly for what we wanted and doing at that time. "
Mrs Kim Swain