Overview
Self-drive holidays are wildly popular in South Africa and justifiably so. You can collect a rental car in one city and drop it in another. You can collect at the airport on arrival. Or we can transfer you to your hotel and then your rental car is delivered later that day.
Our sample self-drive holidays in South Africa highlight some of the routes that are most popular with Cedarberg clients such as Cape Town, the Winelands and the Garden Route. All are expertly planned, drawing on our many years of specialist experience. But most of our self-drive itineraries are tailor-made.
Mix Self-Drive in South Africa with Private Touring
Remember you don't have to take a rental car for ALL of your holiday. Many clients combine self-drive with other modes of transport. They take road or air transfers to their game lodge for their safari. Or enjoy some private touring in Cape Town - to get the lie of the land - before setting off on an easy meander along the Garden Route. What could be easier?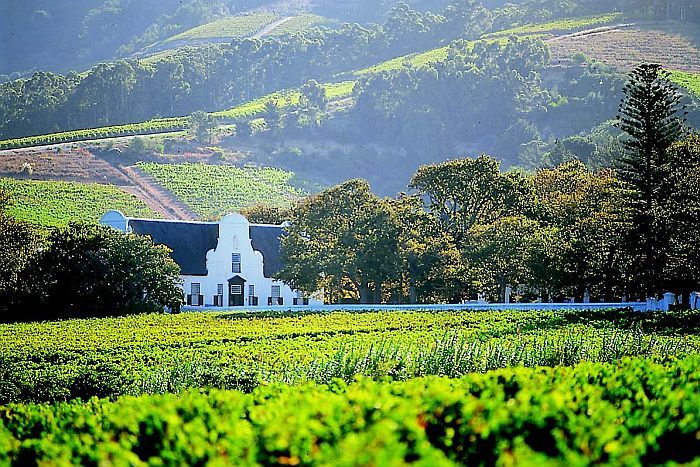 Naturally we believe that using a self-drive specialist to plan your trip is invaluable! We have an intimate knowledge of all the roads in South Africa, which routes work well and which are a little more tricky. We know what's a comfortable distance to travel in a day.
Off the Beaten Track Self -Drive in South Africa
Are you keen to head off-the-beaten-track? We have a number of options for more adventurous clients. These are priced with an SUV rental car for higher clearance and good visibility. (You rarely need an actual 4x4 but we can advise you depending on when and where you want to go.)
Highlights
Self-drive in South Africa gives you the freedom to explore, to immerse yourself in the landscapes and to to set the pace.
Car rental in South Africa is affordable, easy and flexible.
We provide route maps, detailed directions and a comprehensive itinerary with suggested routes & what to see.
The road network is excellent, signs are in English and driving is on the left-hand side.
Very helpful discussions
"Very helpful discussions beforehand to give us lots of options. The personalised website was really good. The pre-holiday booklet was really useful as well. "
Mrs Rachel O'Connell, UK
It was amazing
"Thanks Conrad for your help organizing all of this trip for us, it was amazing – and I'll be sure to refer you to any future friends of mine wishing to come to Africa. "
Mr Ross, Melbourne
Amazing holiday in SA
"Thank you for the most amazing holiday in South Africa. The three lodges were all selected with great care and each had a different atmosphere. All transfers worked entirely smoothly and we were even met on arrival at Johannesburg airport to be escorted the few yards to the airport hotel! Cedarberg really came into their own when BA messed up the outgoing flight (twice) and Ginny spent her entire Bank Holiday weekend sorting it out for us. "
Mr Mike Ricks, UK
Hi I'm Milandi, I'm here to help you plan your ideal holiday experience
Did you know
Speed Limits

120 km/hr (75 miles/hr) on National Highways

Drivers License

Need an International Drivers License if your license is not in English
Everything worked out perfectly
"Just a quick note to let you know everything worked out perfectly! We had a great time and the accommodations were excellent. We even had two elephants visiting our tent at Simbavati one evening. You can imagine the excitement! Thank you for your hard work to make this a fantastic safari. "
Mrs Brigitte, USA
Great itenerary
"The service that Cedarberg provided for us was outstanding. The itinerary that they put together worked seamlessly, all the pick ups were as they had stated and whenever we had a query about any aspect of the trip they came back to us quickly and provided all the information that we needed. I cannot recommend them highly enough . "
Mr Kevin Wilson
Exactly what we wanted
"The services Cedarberg provided was excellent. We had a few hiccups and needed to change the itinerary a couple of times but Cedarberg was very quick to respond to our needs and helped us out very quickly. All the accommodations were excellent and suited us perfectly for what we wanted and doing at that time. "
Mrs Kim Swain