Overview
Self-drive holidays are wildly popular in South Africa and justifiably so. You can collect a rental car in one city and drop it in another. You can collect at the airport on arrival. Or we can transfer you to your hotel and then your rental car is delivered later that day.
Our sample self-drive holidays in South Africa highlight some of the routes that are most popular with Cedarberg clients such as Cape Town, the Winelands and the Garden Route. All are expertly planned, drawing on our many years of specialist experience. But most of our self-drive itineraries are tailor-made.
Mix Self-Drive in South Africa with Private Touring
Remember you don't have to take a rental car for ALL of your holiday. Many clients combine self-drive with other modes of transport. They take road or air transfers to their game lodge for their safari. Or enjoy some private touring in Cape Town - to get the lie of the land - before setting off on an easy meander along the Garden Route. What could be easier?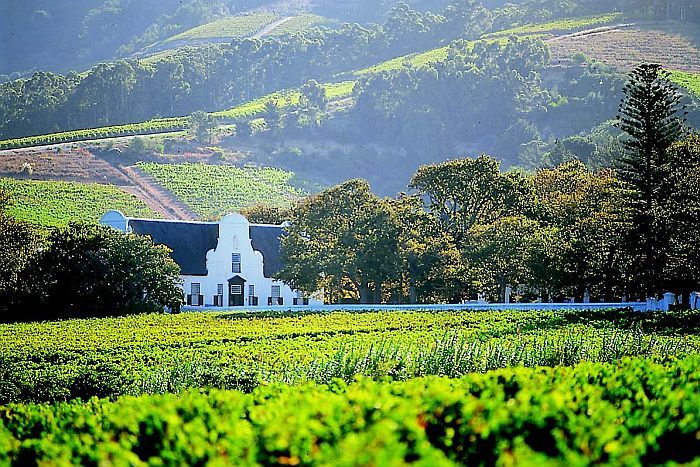 Naturally we believe that using a self-drive specialist to plan your trip is invaluable! We have an intimate knowledge of all the roads in South Africa, which routes work well and which are a little more tricky. We know what's a comfortable distance to travel in a day.
Off the Beaten Track Self -Drive in South Africa
Are you keen to head off-the-beaten-track? We have a number of options for more adventurous clients. These are priced with an SUV rental car for higher clearance and good visibility. (You rarely need an actual 4x4 but we can advise you depending on when and where you want to go.)
Highlights
Self-drive in South Africa gives you the freedom to explore, to immerse yourself in the landscapes and to to set the pace.
Car rental in South Africa is affordable, easy and flexible.
We provide route maps, detailed directions and a comprehensive itinerary with suggested routes & what to see.
The road network is excellent, signs are in English and driving is on the left-hand side.
Holiday of a lifetime
"Just wanted to write a quick note to say a big thank you for all your help in arranging what was a fantastic trip for the three of us. My dad loved every minute of it. And said it was a holiday of a lifetime – which is what I of course had hoped it would be for all of us. "
Jo & Family
Ginny's advice was spot on
"Ginny's advice was spot on – the locations, pace of trip and quality of accommodation was superb. The 2 slightly different safari areas also worked out well and it was great that our best viewing was at the second to end the trip on a high. "
Mr Matthew Campbell
Your prices better than the bigger companies
"Brian came home with your attractive brochure and we started looking at possibilities. We both thought Cedarberg would be too expensive for us but were pleasantly surprised to find your prices better than the bigger companies. The itinerary you gave us went totally to plan. All our airport pickups and transfers went smoothly and local drivers were friendly and informative. We also appreciated all the phone conversations and help you gave at Cedarberg before we went and were delighted with the program you put together for us. "
Dale Family, UK
Gloria Darvall
Africa Travel Specialist
Hi I'm Gloria, I'm here to help you plan your ideal holiday experience
Did you know
Speed Limits

120 km/hr (75 miles/hr) on National Highways

Drivers License

Need an International Drivers License if your license is not in English
"We had a fantastic trip and were so pleased with your suggestions. I'm sure we will return to SA at some point in the future and would love to do more Safari trips elsewhere in Africa once the pound/dollar exchange rate improves. We were delighted with Cedarburg and will recommend you to anyone thinking of travelling to Africa. "
Milandi
Everything worked out perfectly
"Just a quick note to let you know everything worked out perfectly! We had a great time and the accommodations were excellent. We even had two elephants visiting our tent at Simbavati one evening. You can imagine the excitement! Thank you for your hard work to make this a fantastic safari. "
Mrs Brigitte, USA
Cedarberg & company have been amazing!
"Cedarberg & Co have been amazing! Professional, knowledgeable and very helpful. We had put everything together in about a week. Communications are of high standards. All plans worked. "
Mr Roland, UK