Water Babies Family Self-drive
This relaxing tour, using moderate accommodation, is ideal for the South African summer, spring and autumn. As the Western and Eastern Cape is malaria-free, this holiday is ideal for babies upwards.
PRICING FROM
$ 12,685 (Pps)
Overview
This self-drive is a classical family trip to Cape Town, the Garden Route and Eastern Cape as well as attractions along the way.
As the area is malaria-free, this holiday is ideal for babies and upwards. However we recommend slightly older children if possible so that they can enjoy the safari experience. It uses mid-range accommodation.
Please note that this Water Babies family holiday sample price is based on one family room or suite for two adults and two children under 12 . If you would like your children to have their own room, or you have three children or older children, or if you have older teenagers, then you will need two rooms and the price will increase. Please contact us for a tailor-made quote.
Tailor-make this quote:
All our sample tours on this website are merely suggestions as we specialise in tailor-making itineraries. So feel free to ask for different accommodation or to add another night if you have time. We particularly recommend a third night on safari if possible.
Winter Special Offer
From May to July, you can stay a third night at Lalibela Marks Camp at no extra cost so we recommend taking up this offer!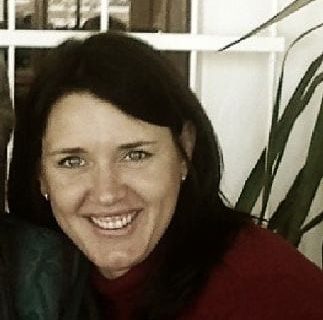 Milandi Joubert
Africa Travel Specialist
Our experienced band of Safari Planners can create a bespoke plan for you. More enriching, more restorative and making more of a difference. Discover how working with a specialist adds value to your African adventure.
Water Babies Family Self-drive at a glance
Hi I'm Milandi, I'm here to help you plan your ideal holiday experience
An idea of price
All our itineraries are merely samples of what we can arrange. Virtually every trip is tailor-made for you. The exact price of our sample itineraries depends on the time of year and accommodation used. This is merely a guideline.
It excludes regional flights to the start and end of the itinerary (as these may vary depending on where you fly into Africa). But it includes an estimate of any flights WITHIN the itinerary. Contact us for a quote including any regional flights needed.
Pared Back
If you like this sample itinerary, we can do something similar for a lower price, using different accommodation
Red Carpet
If you like this sample itinerary, we can roll out the red carpet by using different accommodation
Pared Back
If you like this sample itinerary, we can do something similar for a lower price, using different accommodation
Red Carpet
If you like this sample itinerary, we can roll out the red carpet by using different accommodation
Pared Back
If you like this sample itinerary, we can do something similar for a lower price, using different accommodation
Red Carpet
If you like this sample itinerary, we can roll out the red carpet by using different accommodation
Pared Back
If you like this sample itinerary, we can do something similar for a lower price, using different accommodation
Red Carpet
If you like this sample itinerary, we can roll out the red carpet by using different accommodation
Selected accommodation for this tour