Mellow Cape Self-drive Safari
This popular and leisurely self-drive tour begins in Cape Town and meanders through the Winelands, the whale country around Hermanus, taking Route 62 to the Little Karoo and the Garden Route and finishes on safari in the Eastern Cape.
PRICING FROM
$ 2,673 (Pps)
Overview
If you like the idea of a self-drive holiday in South Africa. But don't want to be too adventurous, then this popular and leisurely Mellow Cape self-drive holiday is perfect for you!
Using Premier accommodation, the self-drive tour begins in Cape Town, the Mother City of South Africa. And meanders through the Winelands and the whale country around Hermanus. Before continuing via the scenic Route 62, a region of rolling countryside, fruit farms and country villages, to the Little Karoo. It continues with several days enjoying the varied delights of the Garden Route before ending at Kariega Game Reserve in the Eastern Cape.
As with nearly all our sample itineraries, the Mellow Cape can be tailor-made to suit you and your interests and time-frame. If you are up for a more adventurous self-drive, why not have a look at our Mellow South Africa self-drive holiday. Enjoy a few nights in St Lucia, cross over the Swaziland border and end with safari in Kruger National Park. Or simply add an extra night on safari at Kariega?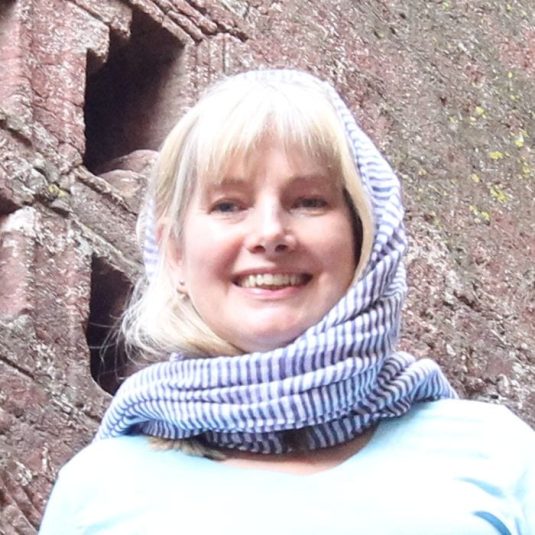 Ginny Russell
Co-founder & Director
Our experienced band of Safari Planners can create a bespoke plan for you. Ginny has returned from the UK to Africa at least twice a year for 25 years and advocates for Slow Travel and a more immersive experience.
Mellow Cape Self-drive Safari at a glance
Hi I'm Kate, I'm here to help you plan your ideal holiday experience
An idea of price
All our itineraries are merely samples of what we can arrange. Virtually every trip is tailor-made for you. The exact price of our sample itineraries depends on the time of year and accommodation used. This is merely a guideline.
It excludes regional flights to the start and end of the itinerary (as these may vary depending on where you fly into Africa). But it includes an estimate of any flights WITHIN the itinerary. Contact us for a quote including any regional flights needed.
Pared Back
If you like this sample itinerary, we can do something similar for a lower price, using different accommodation
Red Carpet
If you like this sample itinerary, we can roll out the red carpet by using different accommodation
Pared Back
If you like this sample itinerary, we can do something similar for a lower price, using different accommodation
Red Carpet
If you like this sample itinerary, we can roll out the red carpet by using different accommodation
Pared Back
If you like this sample itinerary, we can do something similar for a lower price, using different accommodation
Red Carpet
If you like this sample itinerary, we can roll out the red carpet by using different accommodation
Pared Back
If you like this sample itinerary, we can do something similar for a lower price, using different accommodation
Red Carpet
If you like this sample itinerary, we can roll out the red carpet by using different accommodation
Mellow Cape Self-drive Safari gallery
Selected accommodation for this tour