Overview
 Hog Hollow is one of the best all-round country lodges on the Garden Route
 Convivial communal dinners are elaborate and delicious
 Charming country-meets-Africa décor style
 Breathtaking forest setting with the Tsitsikamma mountains as a backdrop
 Child-friendly but not at the expense of other guests
Hog Hollow Country Lodge lies in its own private nature reserve approx 18km east of the coastal town of Plettenberg Bay, in the heart of the Garden Route. It is known for its breathtaking views over the indigenous forest to the Tsitsikamma Mountains beyond, but we think that Hog Hollow is one of the best all-round country lodges on the Garden Route. It is essentially a rural retreat for lovers of delectable food, warm hospitality and panoramic views.
While the décor is stylishly simple, with much use of local woods, African crafts and fabrics, the cuisine at Hog Hollow Country Lodge is lavish and imaginative. Sumptuous candlelit dinners are convivial affairs around a communal table (with separate tables available if you prefer) whilst farmhouse breakfasts are served alfresco on the lovely wooden deck overlooking the forest. Below the breakfast deck is a large pool deck with teak day beds, sauna (with view) and an honesty bar for drinks whenever you want them. Hog Hollow is one of those places that, even though the surrounding area is full of opportunities, you find yourself spending quite a bit of time simply enjoying the lodge!
Accommodation
The 16 individual suites are situated in lush gardens surrounding the main house. Each room is decorated in an African style using earthy colours, naturally woven fabrics, African artefacts and local hand-crafted woods. These comfortable, stylish suites offer private wooden decks and hammocks - perfect to while away those balmy sunny days - king sized beds, sitting areas, en-suite bathrooms and most have cosy fireplaces for those chilly winter nights. Each room also has a minibar and music system.
Attractions at Hog Hollow Country Lodge range from lazing at the long blue pool, taking a refreshing sauna, to enjoying a magnificent walk through the indigenous forest to either to Monkeyland primate sanctuary, the Birds of Eden or the Elephant Sanctuary. Hog Hollow now offer horse riding for most abilities, including excursions to the above attractions, as well as general 1 hour rides (usually with views of the sea) and general 2 hour rides into the forest. Or for something really special, how about riding out to a superb local wine estate which offers an excellent tapas menu.
Friendly personal hospitality is also a hallmark at Hog Hollow Country Lodge with an attentive and well-trained team of local staff who assist you with planning your days. Local attractions include over 50 charted walks, horse riding, golf, canoeing, abseiling, bungee jumping, boat-based whale and dolphin watching, a treetops canopy walk or a scenic glider flight around the bay. The list is endless ...
Families
Children are best accommodated in one of three loft suites which have a downstairs sitting room (which can accommodate two smaller children on the built-in seating which are converted into beds in the early evening). Otherwise they can also place an extra bed in their other rooms. The children's rate includes a special children's dinner at 6 or 6.30pm as they only recommend older children of nine and upwards joining the evening dinner as it is fairly long. (There would be a supplement if older children attend the main dinner). Hog Hollow Country Lodge offers little extra touches for children such as African story books and a bedtime CD as well as milk and gingerbread men delivered in the early evening. Babysitters are also available on request. Please note that parents with very young children should exercise caution as the lodge have fenced decks which are not child-proof and there are unfenced dams on the property. There is also no television in the rooms.
Hog Hollow Country Lodge gallery
Hog Hollow Country Lodge on the map
Rooms
Suite
Situated in the lush gardens surrounding the main lodge. Double or twin bedded, with en-suite bathrooms (separate bath & showers) lounge area and a private wooden deck. A cosy fireplace, mini-bar, tea & coffee station, delicious cookies and popcorn and aircon.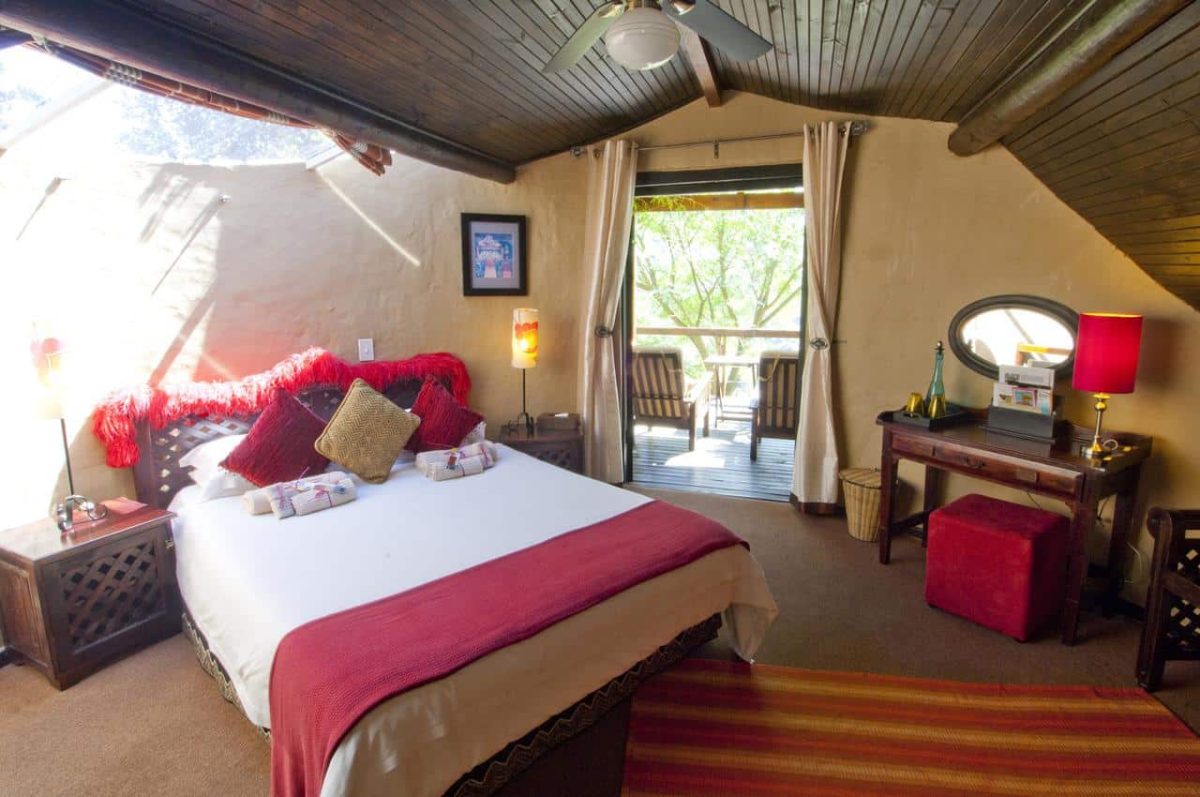 Loft Suite
Double storey accommodation. Situated in the lush gardens surrounding the main lodge. Double or twin bedded, with en-suite bathrooms (separate bath & showers) lounge area and a private wooden decks on the upper and lower levels.
These suites can also be used for for families travelling and can accommodate 2 adults and 2 children aged 12 and under sharing accommodation. Parents are accommodated upstairs in the master bedroom (with en-suite bathroom), while the children are accommodated downstairs in the lounge area. In the evening the double sleeper couch and an ottoman, which is slightly shorter than a single bed, are made up for the children.
The family would share the same bathroom facilities upstairs. No fireplaces in these suites as a precaution for when children are accommodated there.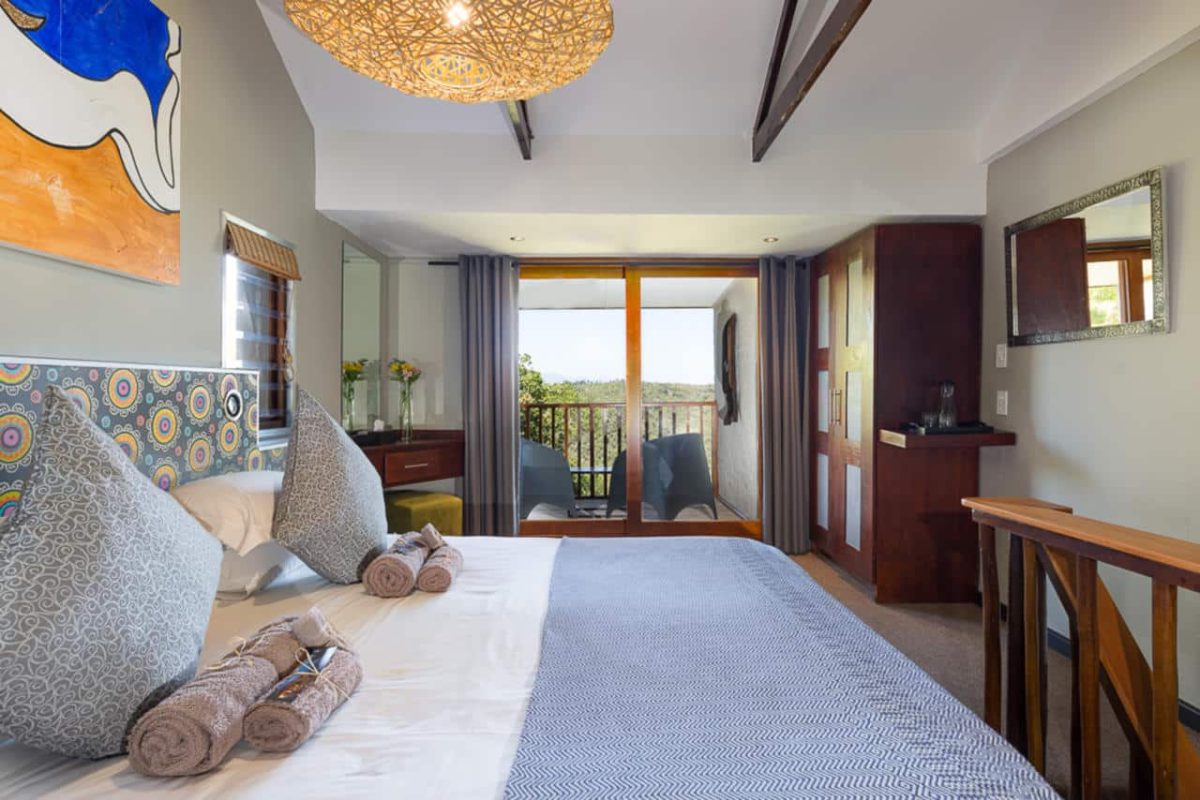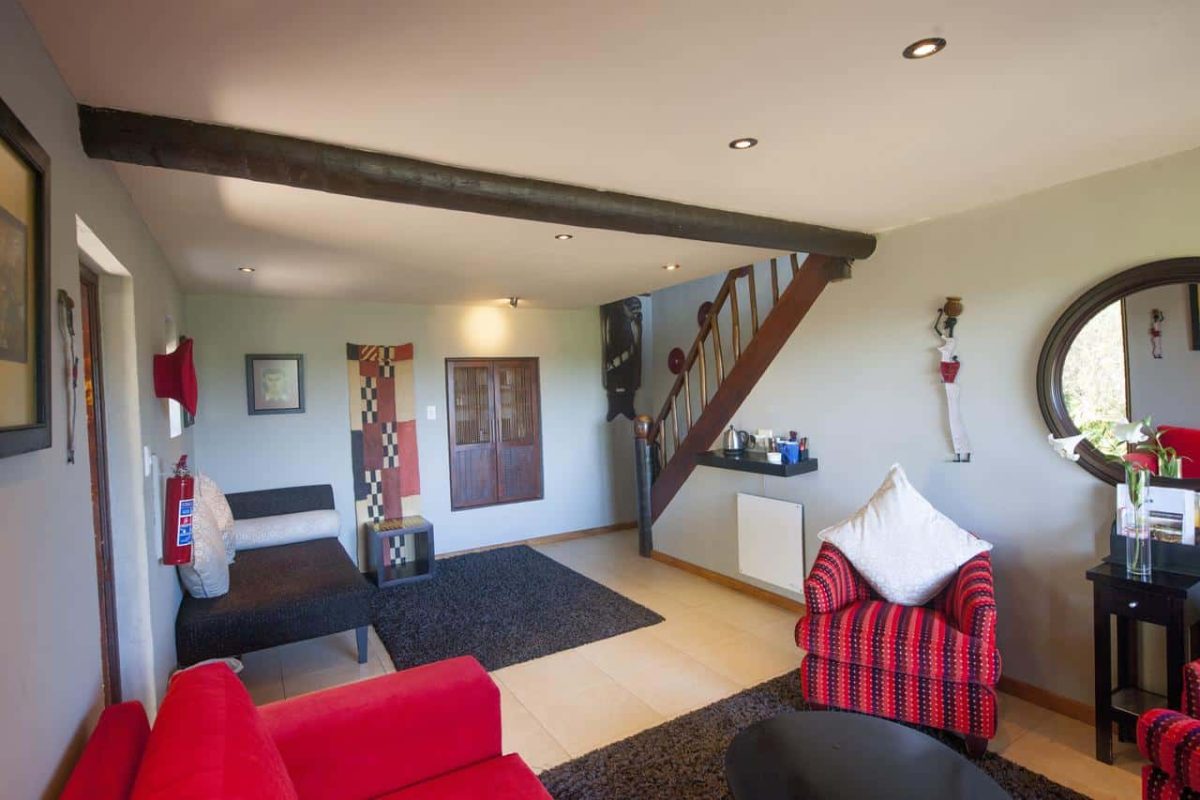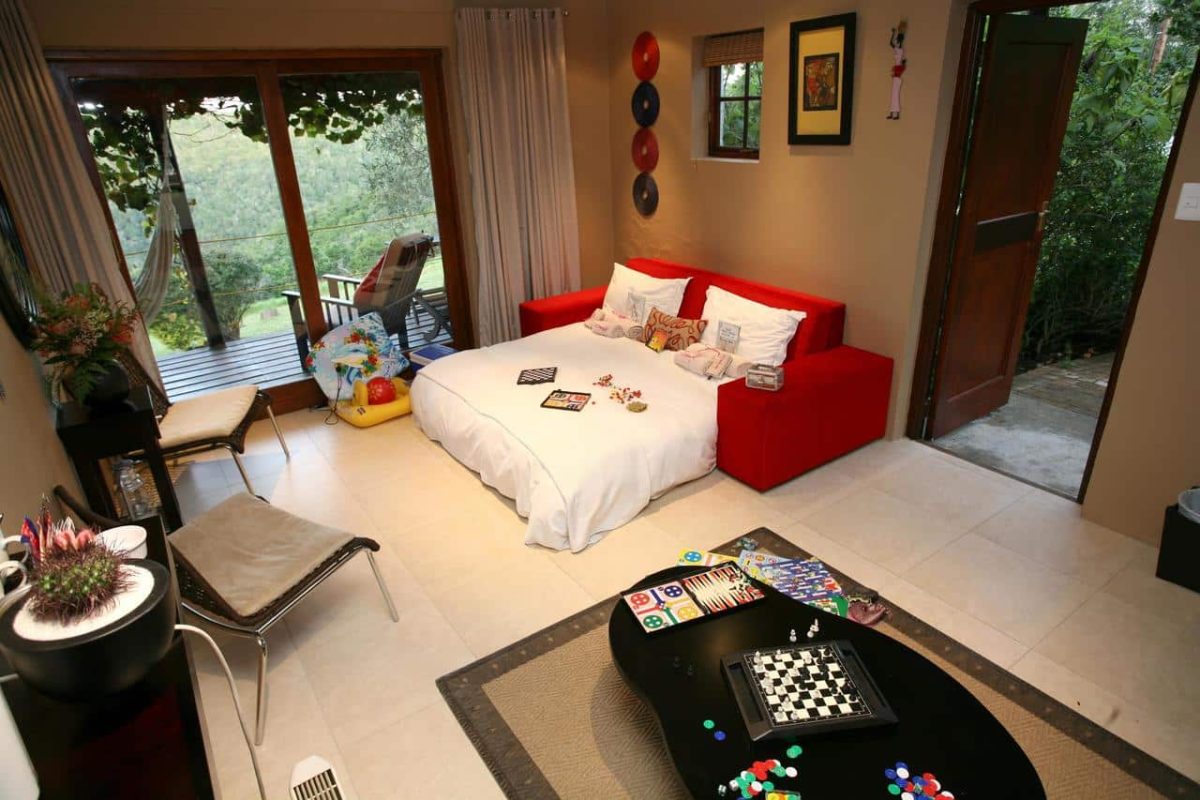 Great place to stay
"Hog Hollow was also a great place to stay and offered the most to do in the area and we would have liked to have stayed longer there. "
Quirky in a good way
"Hog Hollow is rather quirky in a good way although their food was slightly disappointing but the staff most helpful and the rooms clean and excellent with a lovely view over the forest. "
Outstanding
"Hog Hollow is outstanding, very luxurious, with good views of the mountains and very good food. "
Special offers
Winter Offer - 3 for 2
It does what it says on the tin: If you stay for 3 nights, you only pay for 2