As a tour operator, we are obliged to attach the T&Cs of car rental to our final itinerary documents. But these are written in legalise and let us face it – somewhat off-putting to read. How many of our clients really read six pages of tightly written small print when they are in the excitement, hustle, and dare I say stress, of preparing to go away on holiday?
So, this article tells you the KEY things you need to know about car rental in South Africa.
On Arrival
When collecting your rental car, you will be asked to submit the credit card details of the lead driver. It is CRITICAL that you have a credit card. (If the lead driver does not have a credit card, then perhaps a passenger with a credit card needs to be the lead driver.)
The car rental company will add a small deposit to the card. Though the car has Super-Cover insurance, there is a small excess. This varies by car group but ranges from R4500 to R6630 for the car groups that we typically rent out.
If you are taking a GPS or Wifi Route (which we always include as standard in our quotes), there is a small R1500 deposit to cover that as well.
So, the deposit is likely to be in the region of £280 to £390; or Euro325 to R440 or $350 to $475)
GPS/Wifi & Directions
All rental cars we book have either GPS or Wifi route (to use with your phone). We are increasingly moving to Wifi router as then you do not need to use your own data whilst on the road.
Note GPS or Google Maps is great in cities and towns. And we recommend it.
BUT in rural areas, especially in game reserves, it is NOT dependable at all. In these cases, please use the written directions that we have provided for you in your itinerary.
Why using GPS in South Africa Rural areas is not always a great idea
We provide directions from the nearest main road to all our country properties. You can use Google Maps to navigate to the area e.g., the Garden Route, and then use our directions to navigate to the specific hotel or lodge.
E-Tolling
Parts of the country, in the north and north-east, have e-tolling system. But only on their major highways (N2, N4 etc.)
All rental cars are equipped with a e-toll tagging system. This means that you do not need to pay in cash for any tolls and can choose the e-toll gate. (The gate will automatically open as your car approaches once it has registered the tag.) Any toll fees incurred are deducted from your credit card after your trip.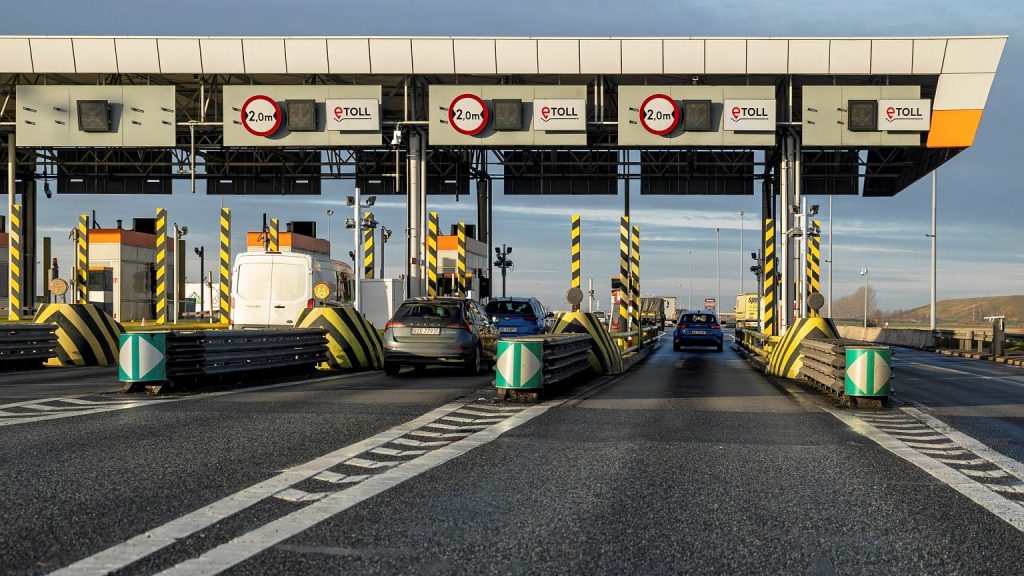 Speeding Messages
Road accident numbers are too high in South Africa and one of the root causes is speeding. Your rental car is equipped with a Telematics system which is able to note the speed that the car is travelling as well as its location etc.
If you speed (over 20km/hr than the speed limit) then you will receive an SMS from the rental car alerting you of this event. They will send you three SMS with an increasingly concerned message.
The final one will say: "Should you continue contravening the legal speed limits you will be held liable for the full value of any damages caused. Kindly comply with all traffic laws and regulations."
Unlike in Europe, the car rental companies are NOT allowed by law to charge more than normal petrol prices. They just charge a small admin fee (R40). So, we recommend that you DON'T try to fill up your car at the end of your rental.
Why? Because car rental companies fill to the brim and so, there is more than R50 worth of petrol to be charged, they charge this and then the admin fee.
But the client thinks that they have filled up and dispute this amount and it is a quibble over R110 which is just over the price of a coffee in Europe. Its simply not worth it.
If you have a road accident, you MUST contact the car rental company first. There are clear instructions of who to contact in the vehicle when you pick it up.
If you can continue to drive the car, they will direct you to the nearest AA-approved garage. Or they will collect it from your next accommodation place.
If you cannot drive the car, they will arrange for an AA-approved & authorised towing company to collect the car and they will arrange for a replacement car to get to you.
(For the purposes of this article, I am assuming that no-one is injured.)
When you return home, you may find that the excess has been charged to your credit card (if the damage was extensive), a Claim handling Fee, a towing fee, and an Assessors Fee, both only if applicable. These amounts outlined in their T&Cs
Important: Do not contact a breakdown company and assume that the car rental company will pay the ensuing bill. That is not how the system works. They have authorised garages that they work with around the country. So, if you pay for a towing company to get you to a nearby garage (in the interests of speed), then this cost is for your own account.
Note: If you have been driving recklessly, then their T&Cs say that your Super Cover insurance may be invalid. So, if you have recklessly exceeded the speed limit, or tried to drive the car through a river. (I know … but it happens!), then you may find the repair bill exceeds the value of the contracted excess.
One Way Fees
This is a quite common additional charge. If you collect a car in Cape Town and drop it off somewhere else in the country, there is a one-way drop off fee. This is a set amount except for a couple of exceptions where the distance is very small e.g., Cape Town to the Winelands.
If you take a rental car into another approved country, then they also charge a Cross Border Fee.
If you rent a car in South Africa and want to drop it in Namibia, you are thus charged the One Way drop off fee for Namibia AND a Cross-border fee.
But if you rented a car in Johannesburg and drove it into eSwatini (Swaziland) and then dropped it back in Johannesburg, you would only be charged the Cross-border fee.
Note that one-way drop off fees to another country are expensive. It costs R7950 to drop off in Namibia plus the cross-border charge of R1330.
Other Charges on your Credit card at the end
Our inclusions and exclusions outline some of the direct charges that you may see on your credit card. But here we remind you of the main ones:
Delivery or collection fees – if you opted to have your rental car delivered or collected from your hotel, this charge goes onto your credit card. (It is more if it is after hours and increasing per km beyond 25km from the nearest rental office.)
One-way drop off fees – see earlier note.
Cross border fees – see earlier note.
E–Tolls – any toll fees incurred on some of South Africa's highways (see earlier note)
Refuelling charge – cost of the petrol plus a R40 admin fee (see earlier note)
Speeding admin fine – if you incur a speeding fine, this is charged along with an admin fee from the car rental company.
Less common ones
These charges are occasionally billed.
Valet – if you left the car in a very dirty state, you may be charged for a valet service.
Baby seats or any extra equipment asked for – bike rack,
Why not include them?
For two reasons:
Car rental billing starts to go pear-shaped when we try to include items that are usually billed directly on your credit card. This leads to double-charging and then to post-holiday wrangling and refunds. Nobody wants that.
If you pay directly, then you will pay a little less, as if we include it, we add on an admin fee.
This covers all you need to know about car rental in South Africa. I am attaching our links to Europcar's Additional Charges and T&C documents.
Note that our car rental includes a number of the additional charges mentioned below (e.g., Contract Fee, 2nd Driver surcharge, GPS/Wifi Router.)
Europcar General Information
Please find below links to documents on Europcar information:
Europcar International Cross Border Rentals
Get the Ball Rolling
Love the sound of Self-drive trip in South Africa? Ask us a question, or book a no-obligation chat below OR...
Send an Enquiry
This article is courtesy of Cedarberg Africa
Cedarberg Africa is a travel and safari company specializing in Southern and East African tailor-made itineraries. As we have special rates with all the hotels and game lodges, booking through us will cost no more than booking direct, and sometimes less. So our expertise and knowledge comes at no extra cost to you!