Overview
Mushara Outpost is all about old-fashioned hospitality with friendly and personalized service offered at the edge of the Etosha National Park, only 10km from the park gates. The lodge consists of eight custom-made rooms made of canvas, wood and glass. The room's sides are made of canvas giving a Namibian safari ambience. The tented rooms are all raised on wooden decks and nestled amongst trees on the western bank of a small omuramba (a dry river bed in the Herero language). They face eastwards, to allow for privacy and protection from the sun (which is harshest from the west).
Three large windows stretching from ceiling to floor allow for plenty of fresh air during the night and make the most of the bush views during the day. The open-plan bathroom has an enclosed toilet and a shower which can be opened to the outside if you wish. The furnishing of the tent is minimal, comfortable and has a light feel to it. Each tented room has a mini bar, tea/coffee facilities, safe, telephone, mosquito net, hairdryer and air-conditioning to cope with the warm afternoons. Whether you enjoy the privacy of your veranda or the comfort of your tent, the tranquility of the bush is guaranteed.
Mushara Outpost's main areas are styled on an old farmhouse with high ceilings and a corrugated iron roof. A wide wrap-around veranda provides cooling shade during hot Namibian summers. The ambiance is similar to that of a well lived-in house: friendly, warm and extremely comfortable with a good dash of style provided by the furnishings, large plants and light fittings. Dinner is enjoyed under the African stars whilst breakfast and lunch are taken on the veranda or in the homestead. Mushara Outpost can be booked on a Dinner, Bed and Breakfast basis or alternatively on a Fully Inclusive basis.
Game drives at Mushara
The Etosha National Park is Namibia's premier wildlife destination. Mushara Outpost offers open 4x4 game drives into the park with talented local guides who are truly passionate about sharing the wonders of Etosha. Mushara is on its own 2,500ha reserve. A refreshing swimming pool offers welcome relief after a day of exciting game-viewing in Etosha.
Mushara Outpost on the map
Rooms
Double Tent
Each tent is mounted on a wooden deck, 1.5 m above the ground, providing a different perspective of the bush. A large glass sliding door leads into the tent, all windows and doors are covered with fly-screen. Our double tents accommodate a maximum of 2 guests.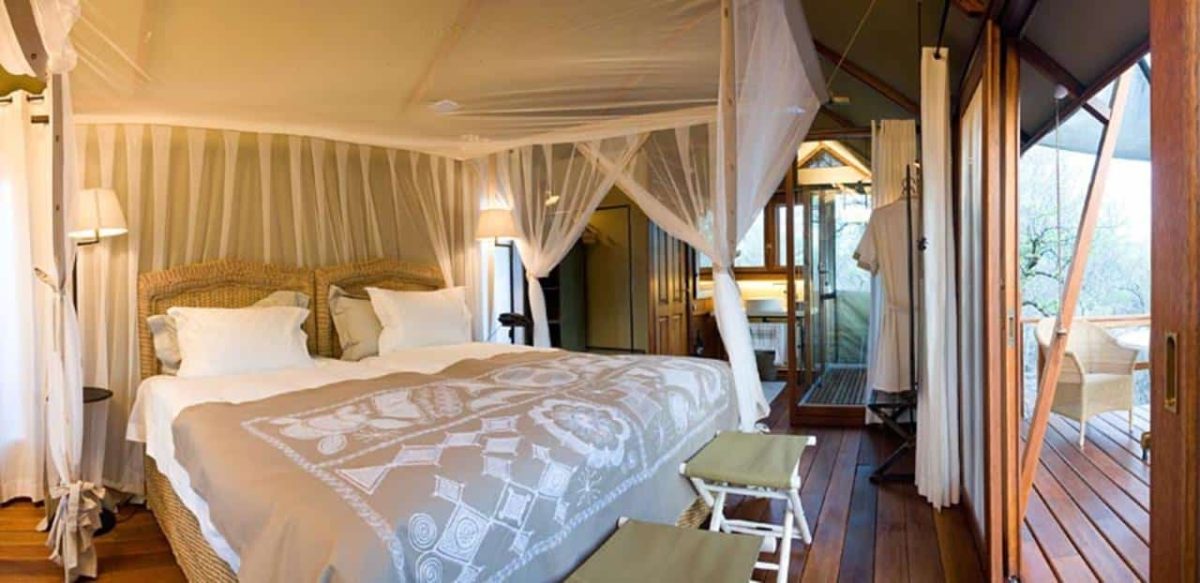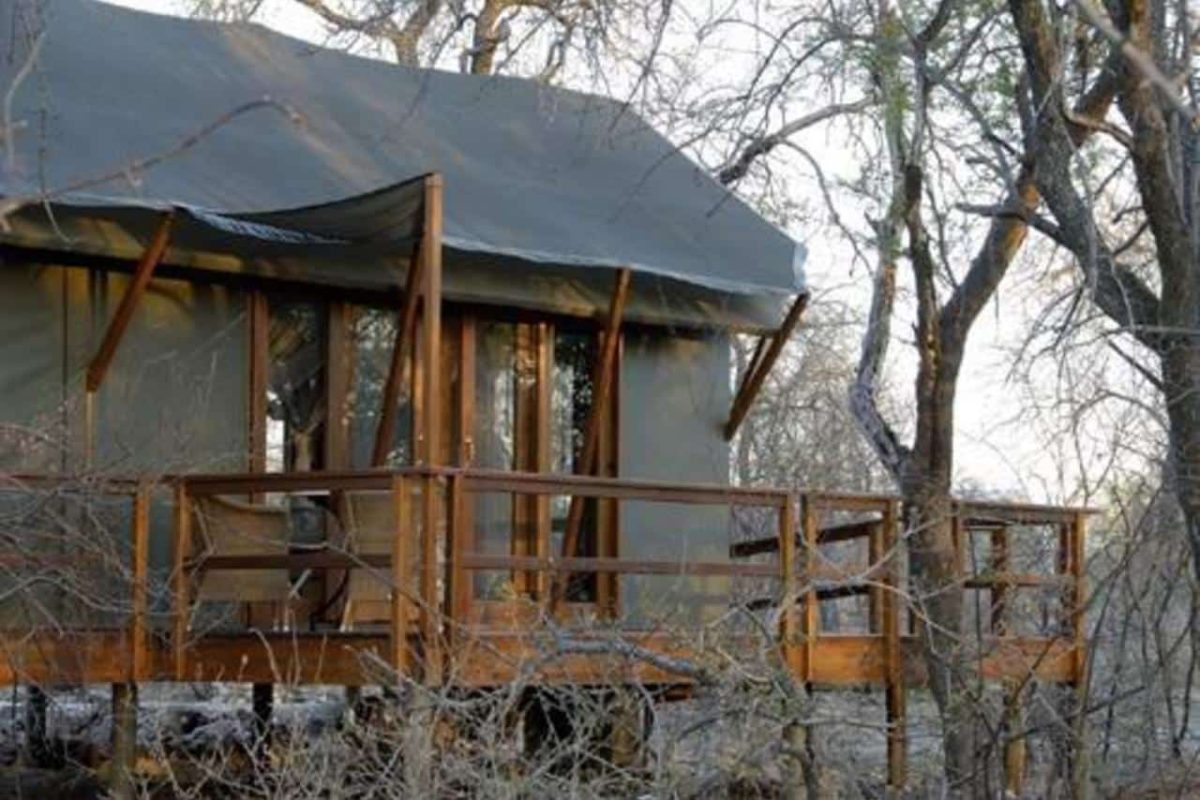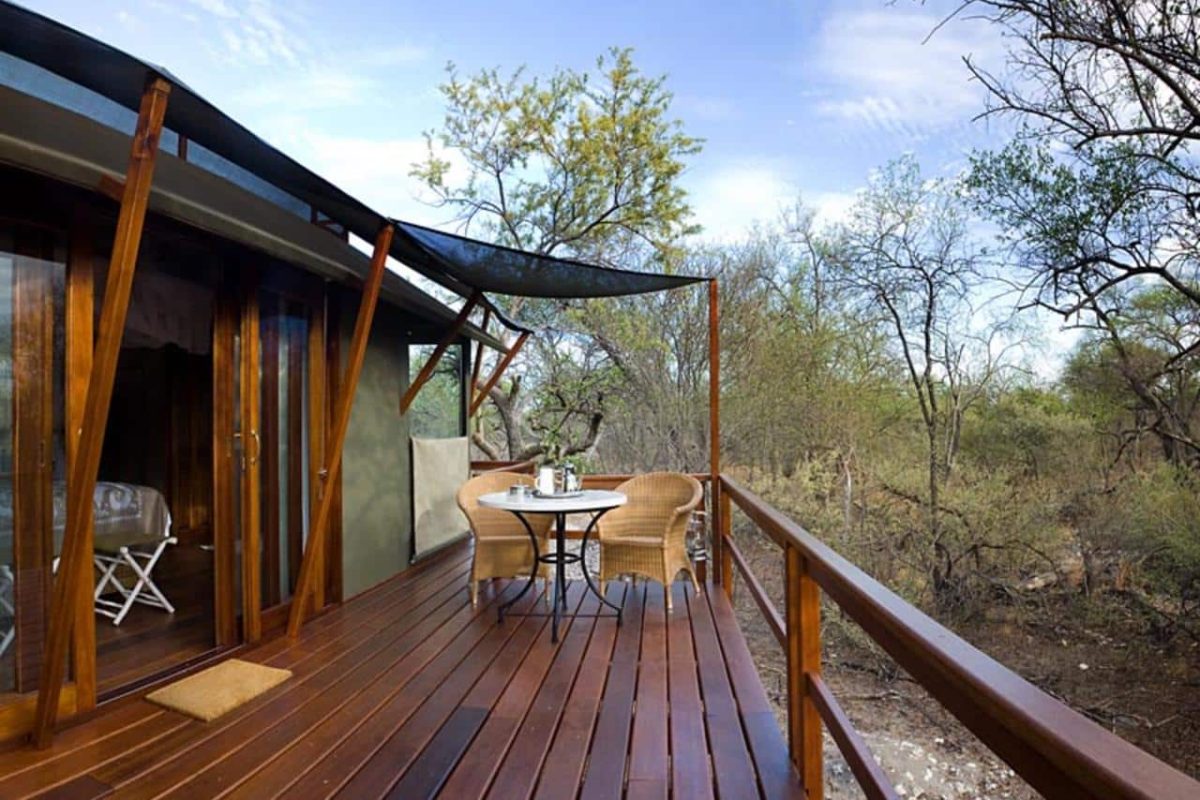 Includes
FI option: Accommodation, meals, 2 x scheduled game drives into Etosha National Park, bar and mini bar drinks (local spirits, beers, soft drinks and house wines) and bed levy. OR DBB option: Dinner, Bed & Breakfast and bed levy.
Excludes
Fully Inclusive option: Imported spirits, wines from the wine list and laundry.
Family Suitability
Doesn't accept children
Malaria Rating
Low risk and/or seasonal malaria
Good For
Adventure, Nature, Wildlife
See other options in this area