Kwazulu Natal Adventure Self-drive
This self-drive holiday offers some of KwaZulu Natal's highlights: excellent game-viewing; relaxing on the Indian Ocean beaches, touring the Natal Battlefields, and walking or scenic touring in the Drakensberg mountains.
PRICING FROM
$ 2,903 (Pps)
Overview
The KwaZulu Natal Adventure self-drive holiday incorporates some of the major highlights of KwaZulu Natal. It's an enjoyable mixture of discovery and gourmet delights amidst breathtaking scenery.
You get to enjoy game-viewing in Thanda Game Reserve and in the Isimangoliso Reserve close to the St Lucia wetlands; relax on the Indian Ocean beaches, tour the Natal Battlefields, and walk or scenic touring in the Drakensberg mountains. It's ideally suited to the South African winter and spring months when the climate is warm, sunny and dry. It uses Premier to Luxury accommodation throughout.
Your first day is spent just north of Durban, at Umhlanga Rocks, an upmarket beach resort. This gives you the opportunity to catch some waves, rejuvenate after a flight or discover the rich culture and history of Durban. After relaxing on the Indian Ocean coast you head to the Drakensberg mountains. The "berg" offers everything, from serious hiking to gentle rambles beside crystal streams and through wooded glades.
Next you head to the Natal battlefields where we recommend the fascinating guided tours to Isandlwana and Rorke's Drift. Then its off to enjoy 3 nights in a private game lodge on safari before enjoying some time on a pristine beach in Coastal Maputaland. Your final stay is at Serene Estate close to the Isimangaliso Wetlands Park (St Lucia)
Tailor-made options:
You can easily add a few nights to this self drive tour with a few days in Cape Town or the Garden Route. Tours and activities is available at an extra cost.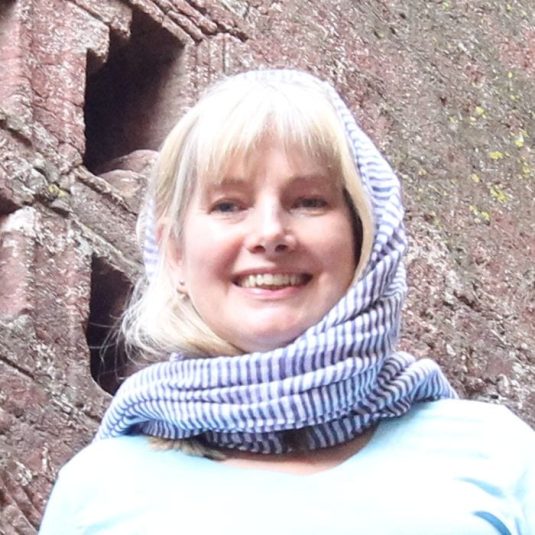 Ginny Russell
Co-founder & Director
Our experienced band of Safari Planners can create a bespoke plan for you. Ginny has returned from the UK to Africa at least twice a year for 25 years and advocates for Slow Travel and a more immersive experience.
Kwazulu Natal Adventure Self-drive at a glance
Hi I'm Gloria, I'm here to help you plan your ideal holiday experience
An idea of price
All our itineraries are merely samples of what we can arrange. Virtually every trip is tailor-made for you. The exact price of our sample itineraries depends on the time of year and accommodation used. This is merely a guideline.
It excludes regional flights to the start and end of the itinerary (as these may vary depending on where you fly into Africa). But it includes an estimate of any flights WITHIN the itinerary. Contact us for a quote including any regional flights needed.
Pared Back
If you like this sample itinerary, we can do something similar for a lower price, using different accommodation
Red Carpet
If you like this sample itinerary, we can roll out the red carpet by using different accommodation
Pared Back
If you like this sample itinerary, we can do something similar for a lower price, using different accommodation
Red Carpet
If you like this sample itinerary, we can roll out the red carpet by using different accommodation
Pared Back
If you like this sample itinerary, we can do something similar for a lower price, using different accommodation
Red Carpet
If you like this sample itinerary, we can roll out the red carpet by using different accommodation
Pared Back
If you like this sample itinerary, we can do something similar for a lower price, using different accommodation
Red Carpet
If you like this sample itinerary, we can roll out the red carpet by using different accommodation
Selected accommodation for this tour