Fugitives' Drift Guest House
Overview
Superb tours of the Battlefields of Isandlwana and Rorke's Drift
Set in its own 5000 acre estate
Simple and comfortable rooms offer good value
Fugitives' Drift Guest House is the second lodge on the Fugitives' Drift estate, set a short distance from the Lodge. It is located within a 5000 acre Natural Heritage site, close to Rorke's Drift at the heart of the Natal Battlefields. Guests come to the Battlefields to learn about the Anglo Zulu wars and the fascinating battles of Islandlwana and Rorke's Drift. Fugitives' Drift Guesthouse was the home of the late David Rattray, an immensely powerful storyteller and historian who was passionate about the Zulu history of this special part of KwaZulu Natal. His remarkable legacy is continued by Nicky Rattray, Douglas Rattray, Andrew Rattray, Alastair Lamont and Mphiwa Ntanzi.
Fugitives' Drift Guesthouse offers superb historical tours of the Battlefield sites. You visit Isandlwana in the morning and Rorke's Drift in the afternoon. These tours are the highlight of your stay at Fugitives' Drift and not to be missed. However, if you have time, we strongly recommend a three night stay at Fugitives' Drift as the tours are thought-provoking and emotionally charged. This allows plenty of time to relax around the pool or enjoy other activities. As well as morning and afternoon Battlefield tours, you can enjoy a nature walk, horse riding or mountain biking on the estate and a guided walk (on the Fugitives' Trail) to the historic site of Fugitives' Drift. Here Lieutenants Melvill and Coghill were killed trying to save the Queen's Colour of the 24th Regiment and both men are buried a short walk from the lodge.
Fugitives' Drift Guest House offers simple yet comfortable accommodation. The original homestead is now an open plan sitting and dining room filled with battlefields memorabilia. However usually meals are taken outside on the stoep (covered veranda) with its views over the plains towards the battlefields of Isandlwana. The cottages are decorated in an elegant colonial style very much in keeping with the ambience of the lodge, all with private verandas with sweeping bush views. There's a small swimming pool which overlooks the indigenous bushveld to the plains of Isandlwana.
Fugitives' Drift Guest House for Children
Fugitives' Drift now makes the remarkable story of Isandlwana and Rorke's Drift more accessible to kids with their own separate tours for kids under 12 years old. The battlefield tours are followed by a game walk and a more cultural encounter. They get to hold a Martini-Henry rifle, a variety of Zulu assegais, they discover the medicinal uses of flora and fauna in the bush and they can visit a Zulu village. Early dinners and babysitting are also on offer so that both parents and children can enjoy the Fugitives' Drift experience.
Fugitives' Drift Guest House gallery
Fugitives' Drift Guest House on the map
Rooms
Standard Room
Cottages have large, en-suite bedrooms. They are all individually decorated and all have private verandahs with sweeping views of the reserve and surrounding battlefields.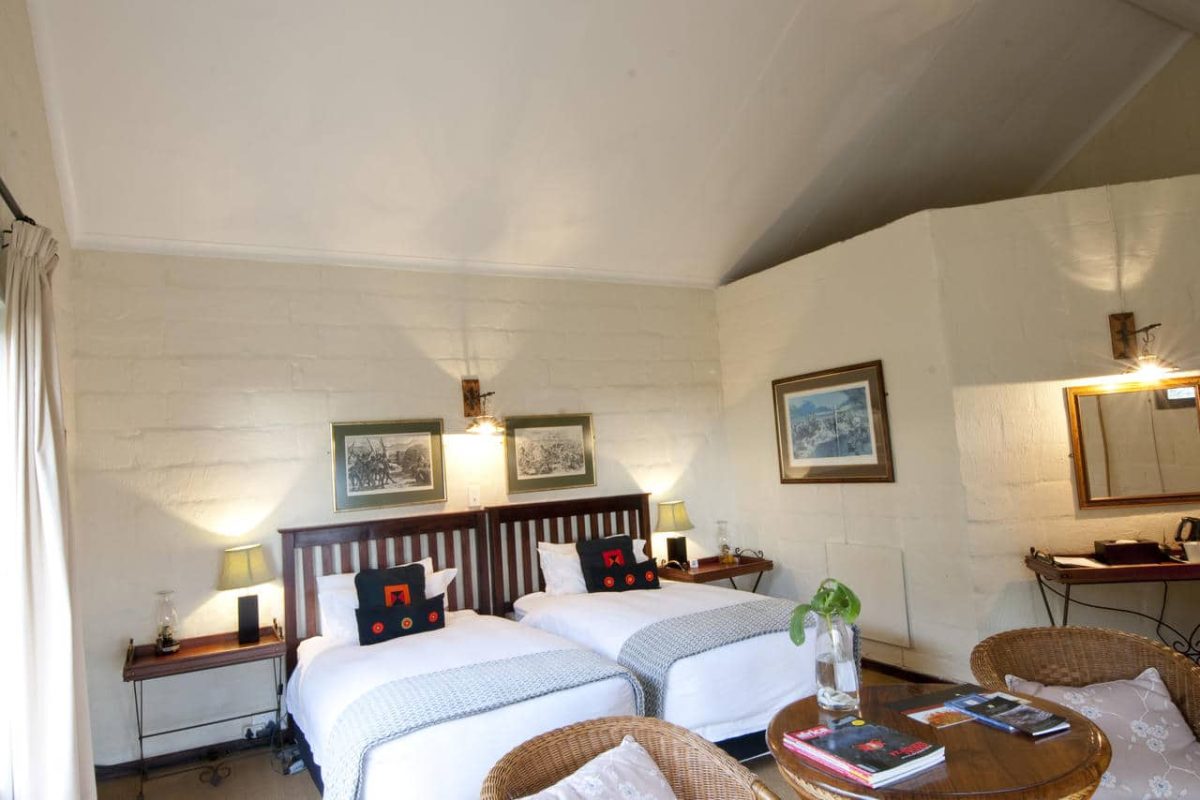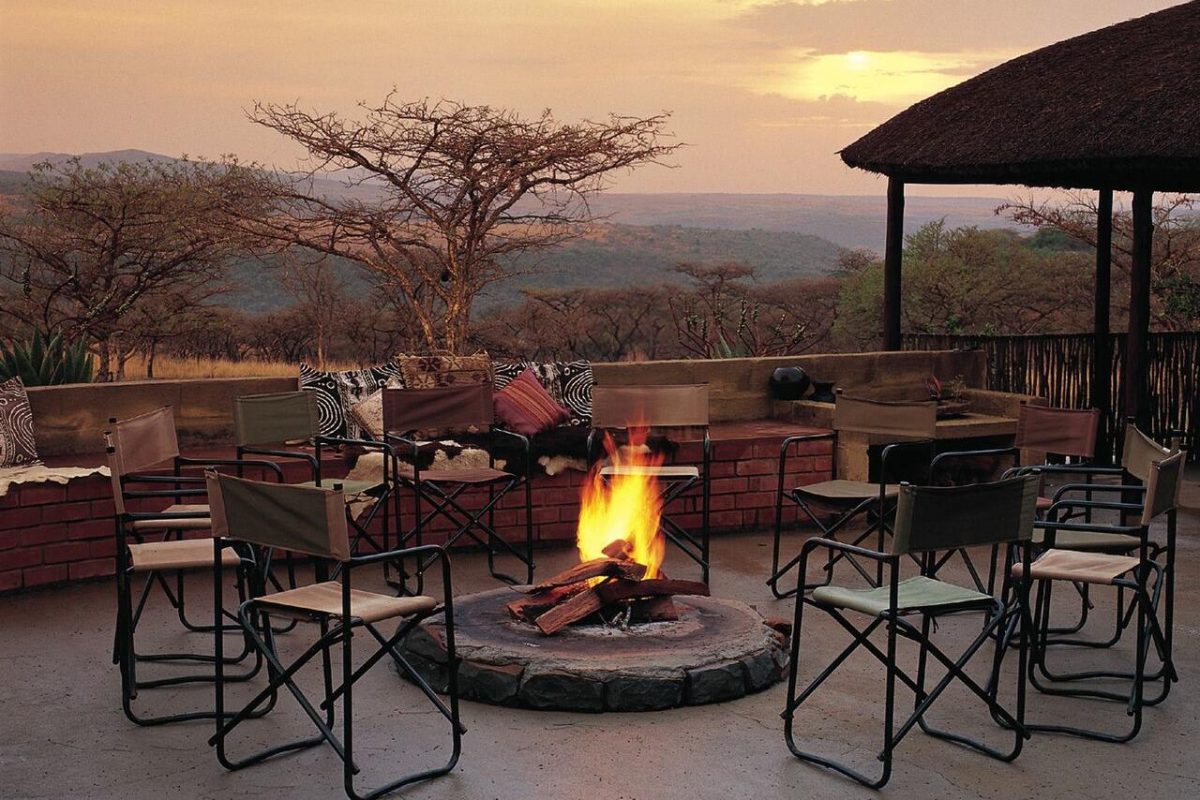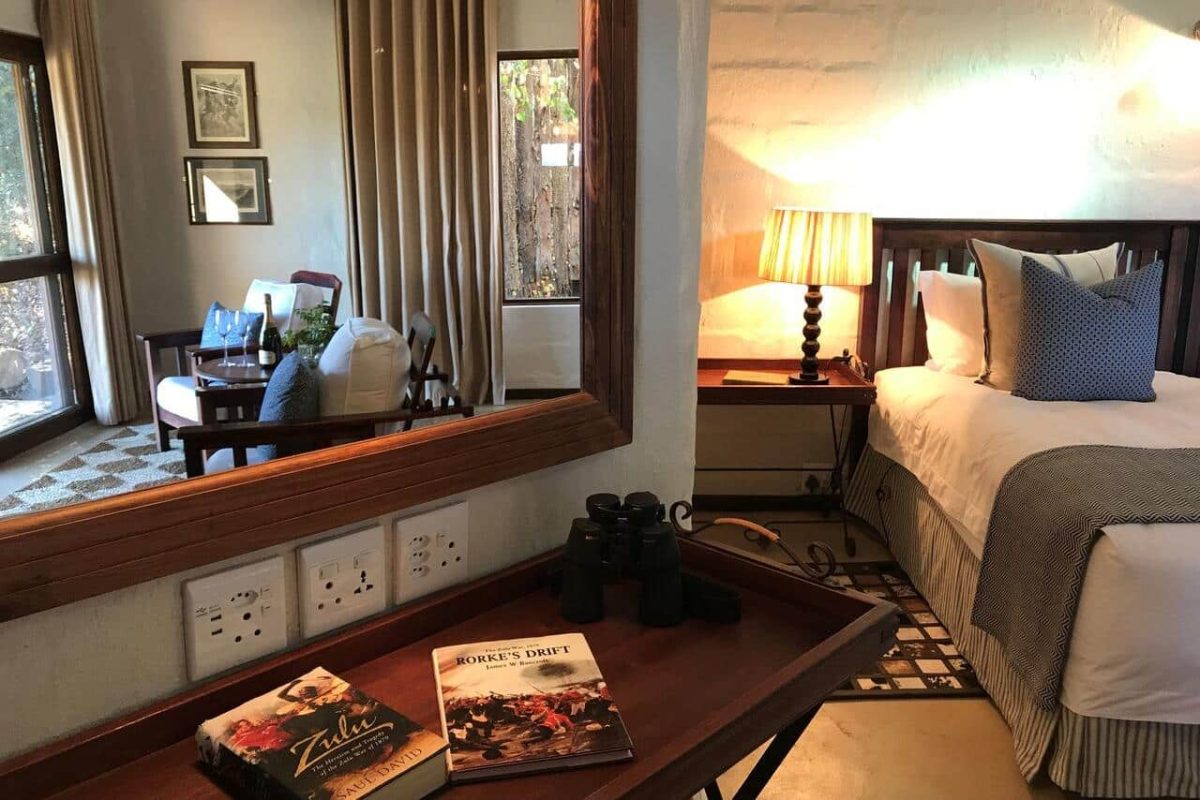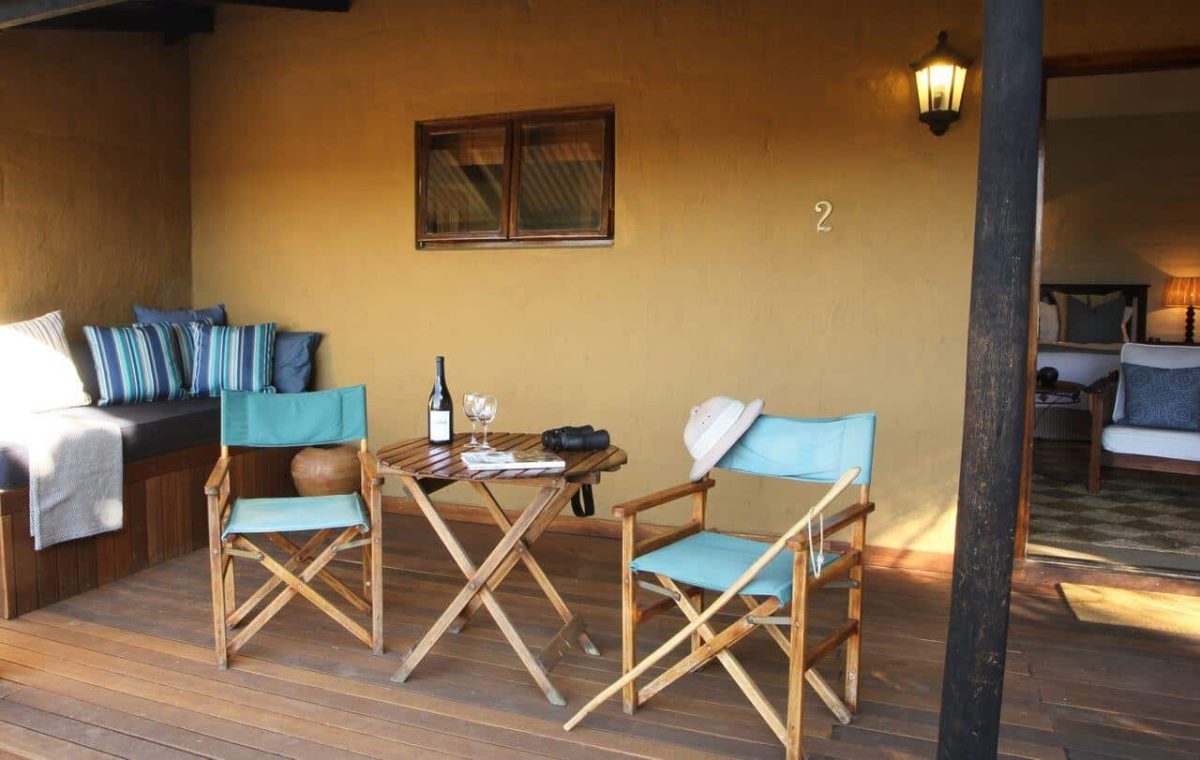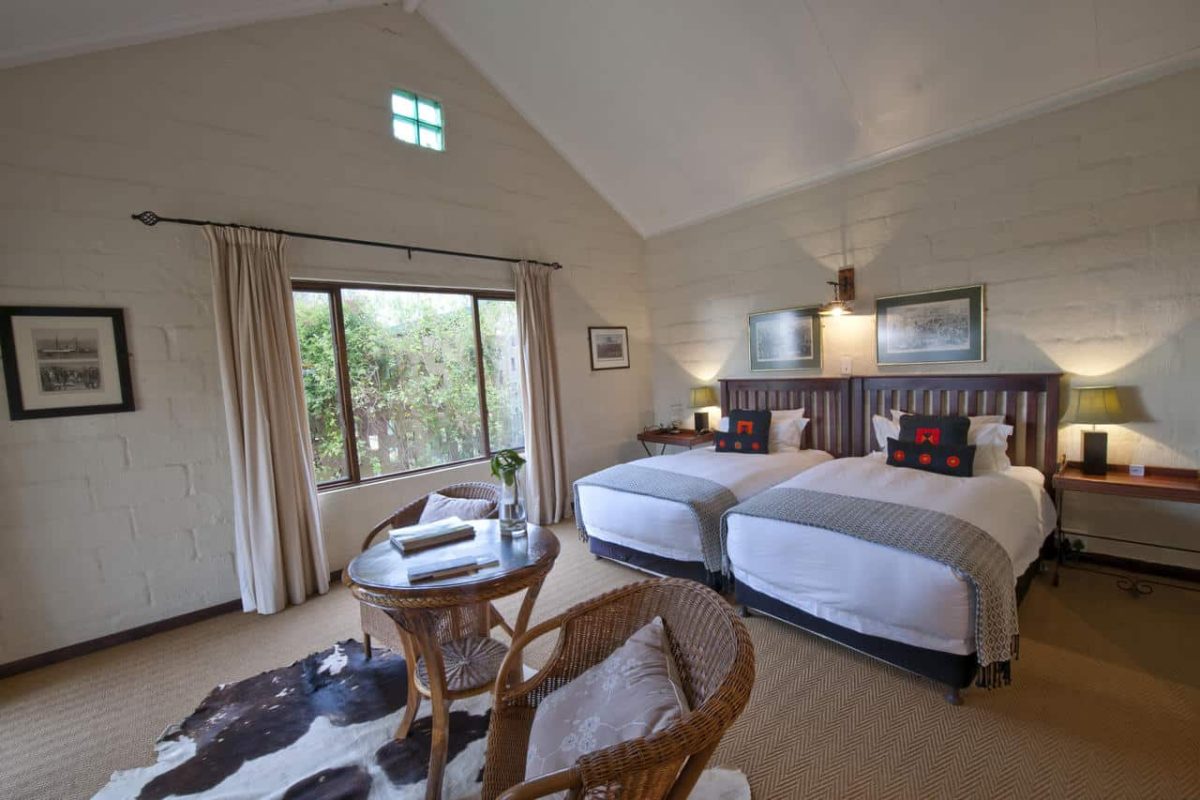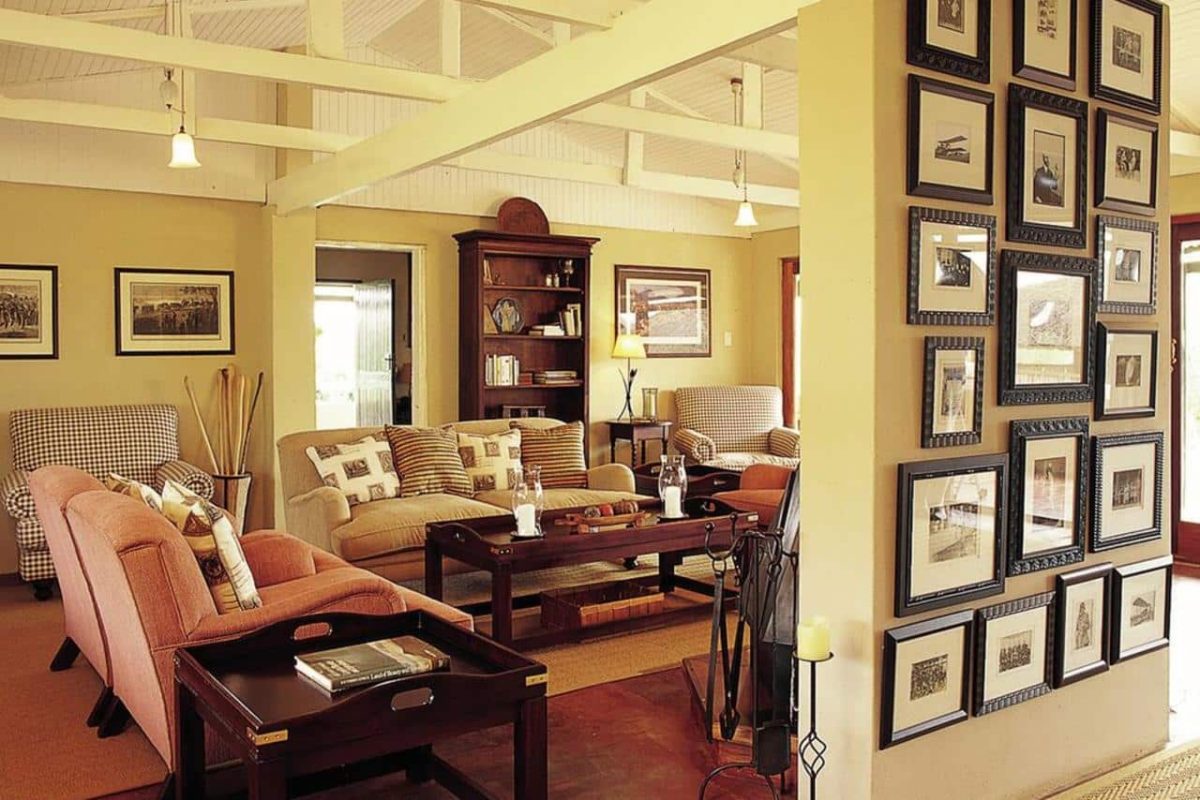 Special offers
Combo Offer
Stay longer and save money: 5% off if stay 4+ nights at a combo of Fugitives & Fairview up to 10% of stay 8+ nights
Stay longer and save money: 5% off if stay 4+ nights at a combo of Fugitives & Fairview 7.5% off if stay 6+ nights at a combo of Fugitives & Fairview 10% off if stay 8+ nights at a combo of Fugitives & Fairview
Upgrade from Guest House to Lodge
Comp Upgrade from Guest House to Lodge (Subject to availability on check-in)
Comp Upgrade from Fugitives Drift Guest House to Fugitives Drift Lodge (Subject to availability on check-in)