Overview
For many of us, the notion of the ubiquitous 'week on the beach' is deeply embedded in our psyche. It is hard to feel we've had proper time away unless we've bleached our hair with saltwater. And anointed at least one paperback with a mix of sand and sun lotion. So which are the beaches we can measure against our exacting standards? Crashing breakers and trendy bars, or perhaps a peaceful lagoon and miles from anywhere?
There's so much choice for safari and beach holiday combinations in Africa. So a quick chat with us will help you to narrow down the options.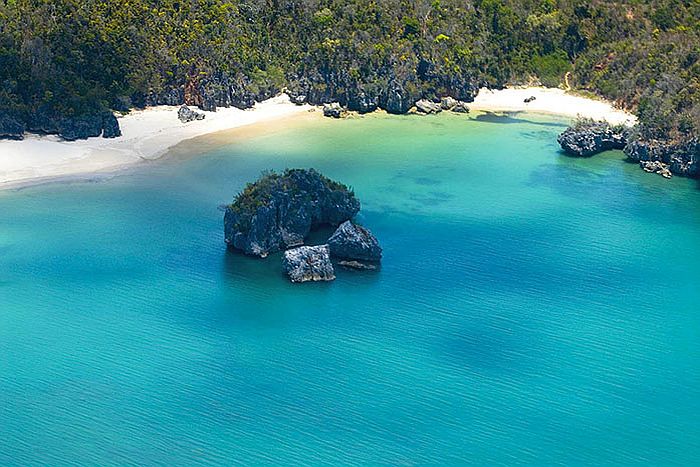 Which beach destination goes with which safari depends on a number of factors.
Time of year
Style of beach resort – are you looking for a five star stylish chic resort hotel? Or are you looking for a more laid back relaxed ambiance?
How active do you want to be? Will you want to try out or perfect your technique on various water sports? Or is a good beach, a spot of snorkeling and the odd sunset cruise all you need?
Accessibility - We'd all like to head straight from the safari to the beach within a few hours. But sometimes that's not possible and an overnight stay en route is necessary. Is that a deal breaker for you?
How deep are your pockets? Some tropical beach destinations are both remote and pricey. So you'll have to dig deep. We know which options will give you the best value for money if you have a set budget in mind.
Good destinations for Safari & Beach holidays
Or check out our favourite beach hotels. These ranges from family-friendly beach resorts to romantic places which make you feel that you are still dreaming, to luxurious hidden island retreats…
Safari & Beach Holidays in South Africa - special considerations
The beach experience in South Africa varies by both region and season in South Africa. So what we recommend for you in August will be completely different from what we recommend in February. The beaches vary immensely - from charming coastal resort towns with golden beaches along the Garden Route and Dolphin Coast to hidden away retreats miles from anywhere. So have a chat with us!
READ MORE
READ LESS
Highlights
The winning combination of safari and beach is an appealing option for many. What can be nicer than following the adrenaline, and the all-too-early mornings of a safari, with a more relaxed, unstructured few days on the beach?
Check out our top picks below, carefully selected to give you the most time on safari and the least time waiting at the airport.
I loved the trip!
"I loved the trip. The accommodation was all lovely, i.e. comfortable, nicely located, some nice touches (e.g. treats at bed turn down), the managers were all helpful. The locations of each were also beautiful and convenient for what we wanted to do "
Mrs Deb, USA
Great Recommendations
"I am into the details and ask lots of questions and I got all the info that I needed (and more) very quickly, which enabled my review all of Cedarberg's recommendations and check for alternatives. I am very pleased to say that I changed none and all of the recommendations were 1st class. "
Mr Ian Crispin, UK
Impeccable
"Just a quick note to let you know we have arrived home safely and Sari and myself had a wonderful time in South Africa and your planning was impeccable. Overall you have done a wonderful job . It is highly appreciated and we are sorry we did not get a chance to meet you in Cape Town. "
Mrs Sara & Mr Andre, USA
Hi I'm Tasha, I'm here to help you plan your ideal holiday experience
Top picks for Beach Stays
Exceeded our expectations
"We absolutely loved EVERYTHING and our trip absolutely exceeded our expectations. Thank you so much for your help in planning our trip and organizing it as well as you did. "
Mrs Elena G, UK
Hope to return for a third visit
"Helpful, patient, understanding. Did not meet anyone face to face but seemed friendly over the email. Although the trip was basically our design, it was good to work with Peter in deciding the actual locations and final route. He took all the "admin" hassle away – car hire, arranging accommodation etc. which meant we could just arrive and enjoy the trip. The final printed trip programme was excellent. "
Mr & Mrs Harrison, UK
Great itenerary
"The service that Cedarberg provided for us was outstanding. The itinerary that they put together worked seamlessly, all the pick ups were as they had stated and whenever we had a query about any aspect of the trip they came back to us quickly and provided all the information that we needed. I cannot recommend them highly enough . "
Mr Kevin Wilson