Overview
The holiday brochures and websites all show empty expanses of enticing golden sand and gently leaning palm trees. Yet we all fear that some of the charm will be gone. Or the reality will be different from the publicity. Regimented rows of towels and beach umbrellas stretching into the distance is not many people's beach ideal. It doesn't matter how beautiful the bay, or how turquoise the water, if you can only find a matchbox-sized space to plonk down your towel and sunscreen.
The happy reality is that this is rarely the case for many of the beach destinations that we recommend. This is the beauty of the beaches of Africa's coasts and islands. It is almost surprising how empty even most of South Africa's beach can be. (Outside of the peak Christmas season of course!)
But we can do even better than that... There are some beach retreats which are so far from the madding crowds - and so expansive in size - that you'd be surprised to share the beach with anyone else. Apart from a tiny 'pin figure' in the distance.
Mozambique beach retreats
The islands off the Mozambique mainland such as Benguerra, Bazaruto and the Quirimbas Archipelago operate as virtually private islands with only one or two beach lodges on the whole island.
The same goes for the Inner Islands of the Seychelles...

Malawi or Madagascar?
Another location which also has this utter sense of seclusion in spades is Lake Malawi. Indeed some of the Lake Malawi lodges are built on islands in this vast inland sea.
Finally why not consider the northern islands of Madagascar?. Here you can have gorgeous unspoilt beaches and combine it with some of the most unique wildlife experiences in the world...

South Africa Beach Retreats
Surprisingly, this glorious isolation can even be found in the more populous South Africa. Here, some of the best beaches are backed by vegetation that's unsuitable for agriculture. So that means no settlements or villages. Yes, accessibility is more of an issue. But, personally, I'd prefer to drive an extra hour or two if that means I have a vast expanse of empty beach to enjoy for several days...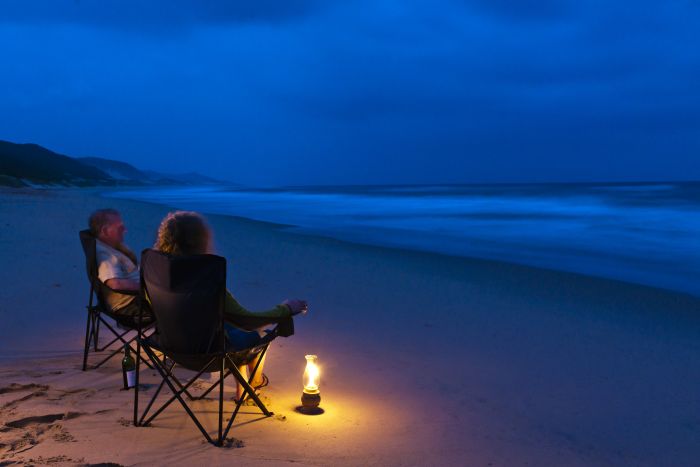 So check out our sample holidays and recommended beach retreats,  below. Most of them are small lodges. So that a even short walk along the beach will get you away from other guests.
Highlights
Remote beach destinations to choose from - Quirimbas islands, Benguerra, Lake Malawi, Mozambique, even much of South Africa's coastline
Outside of the Christmas peak, many beaches are uncrowded, especially if you are happy to walk a short distance.
Vegetated dunes along much of South Africa's coastline has kept it beautiful and unspoilt.
Enjoyed the charm of the accommodation
"I want thank Mari for helping us create a vacation tour that worked for my husband son and myself. We got to see everything we would like to see that worked within our budget. "
Mrs Janouska, USA
Cannot recommend enough
"I cannot recommend Cedarberg Africa enough, and more specifically, Mari Jacobs. I knew nothing about Africa and I thought it would be a wonderful place to go for our 2-week honeymoon. A co-worker had done a similar trip and passed along Mari's name to me. She really is excellent at what she does and, most importantly at the time, she makes everything as stress-free as possible. "
Mrs Denise Rehrig, USA
Holiday of a lifetime
"Just wanted to write a quick note to say a big thank you for all your help in arranging what was a fantastic trip for the three of us. My dad loved every minute of it. And said it was a holiday of a lifetime – which is what I of course had hoped it would be for all of us. "
Jo & Family
Milandi Joubert
Africa Travel Specialist
Hi I'm Milandi, I'm here to help you plan your ideal holiday experience
It was a fabulous holiday
"I have booked through Cedarberg before and this is why I came back, as I was highly satisfied. This time it was a bit more complicated as Peter had less experience with Uganda himself and he had to communicate with Wildlife Frontiers a lot, which took time and some backwards and forwards. In the end it was so worth it, as it was a fabulous holiday. Peter also recommended the group experience and that was the right thing for a single traveller, we had a fantastic group of five and had all meals together. Otherwise I would have been on my own for the whole trip. "
Mrs Monika Maintz
Rwanda was inspiring
"My wife and I approached Cederberg requesting a draft itinerary and recommendations for a visit to Rwanda. We received prompt, well-informed assistance, and a final itinerary which was absolutely perfect. Our tour of the country was well-structured in terms of acclimatisation, pace and variety. On the second last day of our visit, we met up with another group who had opted for a different tour agency, and were exhausted by the disproportionate amount of time spent on the road rather than enjoying the delights of their respective destinations. "
Mr David, USA
Tailor make it all to suit
"Peter got it from the start of my gabbled explanation of reason for trip and abnormal itinerary. He pieced it all together and I always felt confident, even before the trip. "
Mr & Mrs Leake, UK