Far from the Madding Crowd
There are some beach retreats which are so far from the madding crowds - and so expansive in size - that you'll be surprised to share the beach with anyone else apart from a distant view of one of the other lodge guests.
Overview
The holiday brochures and websites all show empty expanses of enticing golden sand and gently leaning palm trees. Yet we all fear that some of the charm will be gone or the reality will be different from the publicity. Regimented rows of towels and beach umbrellas stretching into the distance is not many people's beach ideal. It doesn't matter how beautiful the bay, or how turquoise the water, if you can only find a matchbox-sized space to plonk down your towel and sunscreen.
The happy reality is that this is rarely the case for many of the beach destinations that we recommend. This is the beauty of the beaches of Africa's coasts and islands. It is almost surprising how empty even most of South Africa's beach can be. (Outside of the peak Christmas season of course!)
But we can do even better than that... There are some beach retreats which are so far from the madding crowds - and so expansive in size - that you'd be surprised to share the beach with anyone else apart from a tiny 'pin figure' in the distance.
Mozambique beach retreats
The islands off the Mozambique mainland such as Benguerra, Bazaruto and the Quirimbas Archipelago operate as virtually private islands with only one or two beach lodges on the whole island.
The same goes for the Inner Islands of the Seychelles...

Malawi or Madagascar?
Another location which also has this utter sense of seclusion in spades is Lake Malawi. Indeed some of the Lake Malawi lodges are built on islands in this vast inland sea.
Finally why not consider the northern islands of Madagascar?. Here you can have gorgeous unspoilt beaches and combine it with some of the most unique wildlife experiences in the world...

South Africa Beach Retreats
Surprisingly, this glorious isolation can even be found in the more populous South Africa. Here, some of the best beaches are backed by vegetation that's unsuitable for agriculture. So that means no settlements or villages. Yes, accessibility is more of an issue. But, personally, I'd prefer to drive an extra hour or two if that means I have a vast expanse of empty beach to enjoy for several days...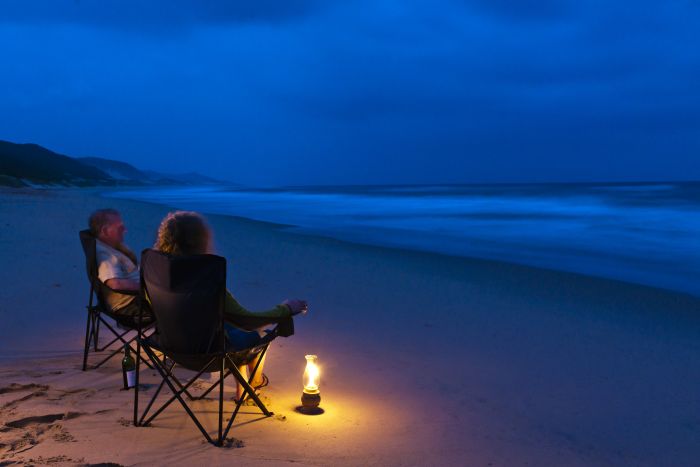 So check out our sample holidays and recommended beach retreats,  below. Most of them are small lodges. So that a even short walk along the beach will get you away from other guests.
Highlights
Remote beach destinations to choose from - Quirimbas islands, Benguerra, Lake Malawi, Mozambique, even much of South Africa's coastline
Outside of the Christmas peak, many beaches are uncrowded, especially if you are happy to walk a short distance.
Vegetated dunes along much of South Africa's coastline has kept it beautiful and unspoilt.
Your prices better than the bigger companies
"Brian came home with your attractive brochure and we started looking at possibilities. We both thought Cedarberg would be too expensive for us but were pleasantly surprised to find your prices better than the bigger companies. The itinerary you gave us went totally to plan. All our airport pickups and transfers went smoothly and local drivers were friendly and informative. We also appreciated all the phone conversations and help you gave at Cedarberg before we went and were delighted with the program you put together for us."
Dale Family, UK
Tailor make it all to suit
"Peter got it from the start of my gabbled explanation of reason for trip and abnormal itinerary. He pieced it all together and I always felt confident, even before the trip."
Mr & Mrs Leake, UK
Impeccable
"Just a quick note to let you know we have arrived home safely and Sari and myself had a wonderful time in South Africa and your planning was impeccable. Overall you have done a wonderful job . It is highly appreciated and we are sorry we did not get a chance to meet you in Cape Town."
Mrs Sara & Mr Andre, USA
Hi I'm Tasha, I'm here to help you plan your ideal holiday experience
You delivered us a near perfect experience
"We had a wonderful trip largely thanks Cedarberg Travel. THANK YOU!! Thank you again Mari. We had a trip packed with fun, laughter, wildlife and bucket showers, all at a relaxed pace which made us all believe we had a real holiday, even if it started at 5.am every morning! I believe that you gave us 3 wonderful lodges ( arguably best we have visited in the African continent all with their special touch and ambiance, thank you.) Once again, another "Mari masterpiece". You delivered us a near perfect experience, thank you again Mari."
Mr Dennis Lee
Great Recommendations
"I am into the details and ask lots of questions and I got all the info that I needed (and more) very quickly, which enabled my review all of Cedarberg's recommendations and check for alternatives. I am very pleased to say that I changed none and all of the recommendations were 1st class."
Mr Ian Crispin, UK
Excellent attention to detail
"This is the second holiday that Ginny and her team have arranged for us, and once again the service and attention to detail were excellent. Ginny put together a wonderful tailor made itinerary for our trip, and her recommendations were absolutely perfect in enhancing the trip. In today's world of being able to arrange most things yourself, I have no doubt that there is no way we could have put together a trip like this, you need the depth of local knowledge that Cedarberg have. I thoroughly recommend Cedarberg Travel"
Mrs Janet Mudge, UK