Overview
The holiday brochures and websites all show empty expanses of enticing golden sand and gently leaning palm trees. Yet we all fear that some of the charm will be gone. Or the reality will be different from the publicity. Regimented rows of towels and beach umbrellas stretching into the distance is not many people's beach ideal. It doesn't matter how beautiful the bay, or how turquoise the water, if you can only find a matchbox-sized space to plonk down your towel and sunscreen.
The happy reality is that this is rarely the case for many of the beach destinations that we recommend. This is the beauty of the beaches of Africa's coasts and islands. It is almost surprising how empty even most of South Africa's beach can be. (Outside of the peak Christmas season of course!)
But we can do even better than that... There are some beach retreats which are so far from the madding crowds - and so expansive in size - that you'd be surprised to share the beach with anyone else. Apart from a tiny 'pin figure' in the distance.
Mozambique beach retreats
The islands off the Mozambique mainland such as Benguerra, Bazaruto and the Quirimbas Archipelago operate as virtually private islands with only one or two beach lodges on the whole island.
The same goes for the Inner Islands of the Seychelles...

Malawi or Madagascar?
Another location which also has this utter sense of seclusion in spades is Lake Malawi. Indeed some of the Lake Malawi lodges are built on islands in this vast inland sea.
Finally why not consider the northern islands of Madagascar?. Here you can have gorgeous unspoilt beaches and combine it with some of the most unique wildlife experiences in the world...

South Africa Beach Retreats
Surprisingly, this glorious isolation can even be found in the more populous South Africa. Here, some of the best beaches are backed by vegetation that's unsuitable for agriculture. So that means no settlements or villages. Yes, accessibility is more of an issue. But, personally, I'd prefer to drive an extra hour or two if that means I have a vast expanse of empty beach to enjoy for several days...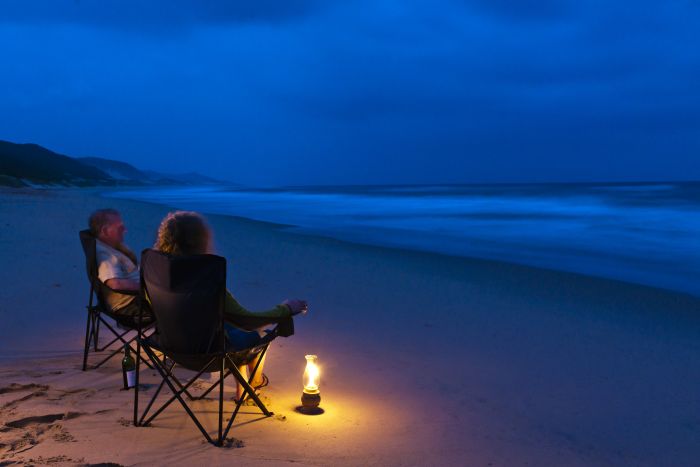 So check out our sample holidays and recommended beach retreats,  below. Most of them are small lodges. So that a even short walk along the beach will get you away from other guests.
Highlights
Remote beach destinations to choose from - Quirimbas islands, Benguerra, Lake Malawi, Mozambique, even much of South Africa's coastline
Outside of the Christmas peak, many beaches are uncrowded, especially if you are happy to walk a short distance.
Vegetated dunes along much of South Africa's coastline has kept it beautiful and unspoilt.
Very good value
"Peter was very helpful and clearly paid attention to our thoughts and ideas – we really valued his recommendations "
Ms Winter, UK
Everything went smoothly
"From the initial enquiry until the end of the holiday everything went smoothly. We were very happy with all aspects of the holiday. All the hotels were comfortable; well staffed; good food. "
Mrs Kate Mars, UK
Excellent bespoke itineraries
"Milandi puts together excellent bespoke itineraries, is proactive and provides excellent customer service "
Mrs Jessie, UK
Kate Bergh
Co-founder & Director
Hi I'm Kate, I'm here to help you plan your ideal holiday experience
We arrange trips to more than 100+ destinations throughout the African continent.
I have been recommending you!
"Thank you so much Milandi! We had such a great time and experienced so much. I have been recommending you to some people as well. Everything is well organized and everyone was very pleasant. "
Mrs Claudia
It was amazing
"Thanks Conrad for your help organizing all of this trip for us, it was amazing – and I'll be sure to refer you to any future friends of mine wishing to come to Africa. "
Mr Ross, Melbourne
Once more million thanks for organizing and supervising our trip of the lifetime.
"Once more million thanks for organizing and supervising our trip of the lifetime. I am glad with choose to stay in multiple lodges and locations as every one of our five stops was absolutely unique. Service and staff were outstanding everywhere. transfers were very smooth and easy. food quality matches Michelin restaurants. And game was superb! I personally enjoyed viewing at Bateleur in Kruger the most , as relatively open spaces gave us the opportunity to see all Big five in no time. Chobe in Botswana was second favorite but mostly because of boat cruises. Lukimbi accommodation, and Sanctuary kitchen were winners in those categories, respectively.
Victoria falls definitely not to be missed, canopy tour and heli ride were cherries on the cake.
Retrospectively I would probably not make any changes to out itinerary! Mr & Mrs Yuly " Mr & Mrs Yuly