Overview
Sadly, a great beach doesn't mean it's a great dive spot as well. But sometimes the stars are all aligned in your favour for a glorious experience both above and below the water…..
Check out our Diving pages for some of our top diving destinations. Here we mention some unique favourites which are not mentioned there...
South Africa Diving & Beach Spots
The pristine sub-tropical beaches such as Mabibi in northern KwaZulu Natal of South Africa have been left undiscovered by divers. This is due to their relative lack of accessibility. So here the pristine reefs offer a quality diving experience in a true wilderness environment. Enjoy spectacular coral formations and a bewildering range of beautiful reef fish as well as turtles, manta ray, dolphins and sharks.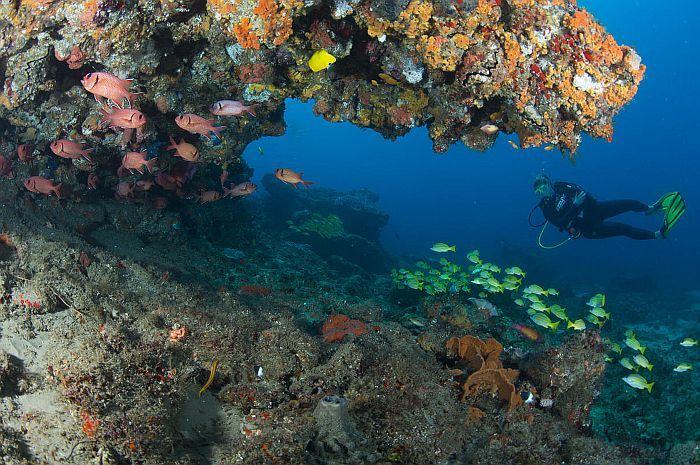 Lake Malawi
Lake Malawi is one of the world's top spots for fresh water scuba diving. No salt to wash off, no weight belts, no currents. At 450 metres above sea-level it ticks the box for diving at altitude too. Plus you can easily combine diving with a safari either in Malawi itself or in the South Luangwa Park of Zambia.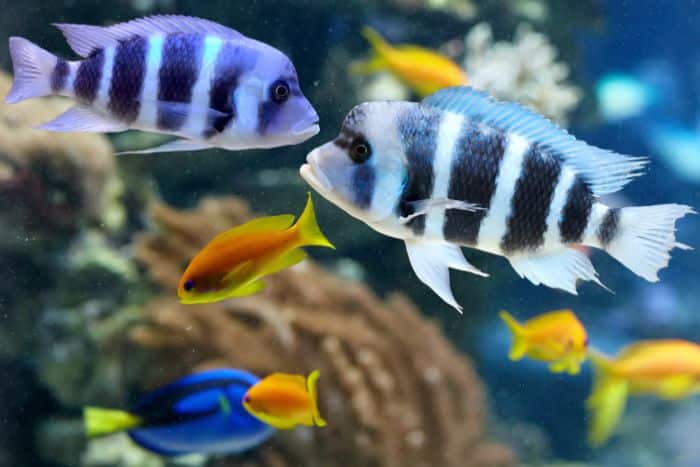 Quirimbas Archipelago
In the far north of Mozambique is the remote Quirimbas Archipelago, idyllic tropical islands with powdery coral shores and unspoilt diving opportunities. Some islands are tiny and uninhabited. Others are home to fishing communities as well as some small low-key luxury lodges.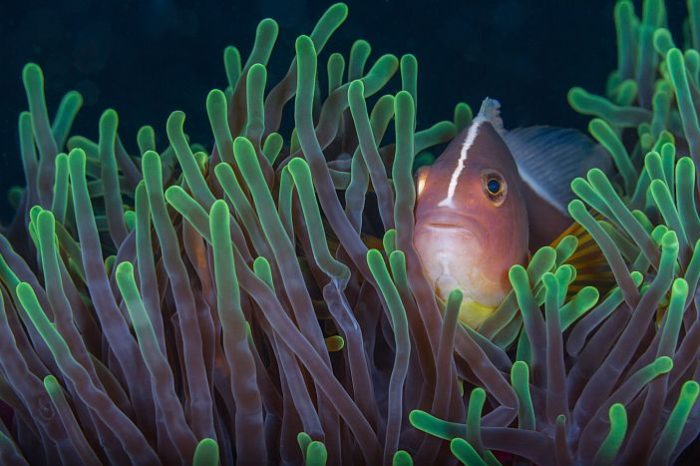 Highlights
Diverse choice of diving destinations off the African coast.
Most of our diving areas have warm water year round
Wonderfully professional, yet absolutely approachable
"Bookings made to your perfect itinerary, with ease. No stress, just marvellous conversations about what you would like to see and do. Really really knowledgable consultants. And when they have sorted your dream itinerary, they follow up with lots of help and advice. We have always felt totally relaxed and looked after during our adventures in Africa. Cedarberg take care of everything. "
Mrs & Mr Birchall, UK
Namibia was as wonderful as ever and didn't fail to impress third time around !
"Namibia was as wonderful as ever and didn't fail to impress third time around ! Thank you for arranging it and for your patience and understanding. It can't have been easy to keep going and retain the confidence of the suppliers involved in the chain and the customers. We really appreciated it that we were able to have the itinerary we wanted more than 2 years after we planned it with you. Regards Mr Andy "
Mr Andy
Great itenerary
"The service that Cedarberg provided for us was outstanding. The itinerary that they put together worked seamlessly, all the pick ups were as they had stated and whenever we had a query about any aspect of the trip they came back to us quickly and provided all the information that we needed. I cannot recommend them highly enough . "
Mr Kevin Wilson
Natasha Jantjies
Africa Travel Specialist
Hi I'm Natasha, I'm here to help you plan your ideal holiday experience
Did you know
Marine Mammals

Southern Africa has 5 of the world's 7 marine mammals
"Overall, the trip was wonderful! You and Cedarberg continue to excel in local knowledge, attentiveness in creating wonderful customized itineraries. Every camp was a perfect blend of game, local hospitality and the kind of unique experiences we were looking for. I also had the distinct pleasure thanks to you and the boys – of celebrating my birthday in all three camps! What a memorable and lovely treat. Elewana Pepper Camp was the best in the combination, with Kaz Kaz a close second. The boys loved our driver here—sorry I forgot his name. But he had a great sense of humor, was rather adventurous and aggressive with the driving when there was a crossing and as such, we had fabulous visibility and photos. Kaz Kaz and the entire location was ideal. Remote and relaxed. My only challenge was the very limited wifi – this should have been a weekend spot for me so I would have been less concerned about getting messages. But it worked out. The team at Kaz kaz were less polished (and less fluent in English) but they more than made up for it in their warmth and hospitality. The reduced English fluency meant our guide was unable to share as much about the local people and culture – (which we got lots from in Elewana thanks to Leperes). The last night sunset celebration – which seemed to be just for us, was truly special. I think I sent you some photos. We could not have asked for a better send off. We also had the wonderful delight of seeing all of the big 5 in Kaz Kaz – including a rhino, rather unexpectedly and rather close! Needless to say Kaz Kaz was a huge hit in the family. The tents were also quite spacious and comfortable. I could stay here a week. "
Mari
"We had a fantastic trip and were so pleased with your suggestions. I'm sure we will return to SA at some point in the future and would love to do more Safari trips elsewhere in Africa once the pound/dollar exchange rate improves. We were delighted with Cedarburg and will recommend you to anyone thinking of travelling to Africa. "
Milandi
Incredibly well organised
"Everything was incredibly well organised and left nothing wanting. We did not see all of the animals that we had hoped for but the experience we had was so much more than that. Hopefully we will return to Africa one day – maybe Namibia / Botswana next time. Thank you so much for organising everything for us it is very much appreciated. "
Mr James Coleman