Overview
Romance is a subjective term. What rocks the boat for one couple may leave another utterly unmoved. So perhaps it's best if we describe our criteria for selecting these 'romantic beach retreats'. Then you can see if this resonates with you...
Typically, we recommend beach resorts or hotels which are relatively small, with lots of charm and personal detail.  Unless you are happy to be one of several honeymoon couples, these may not be the places that shout the loudest about special honeymoon rates. (Though they may be available).
These beach retreats may be quite remote and a little tricky to get to. But what's an hour or two of extra travelling versus five days of utter bliss afterwards?
Others may be tucked away coastal gems in little towns. Here, the joy is not just the expanse of beach but the tranquillity and authenticity of the experience.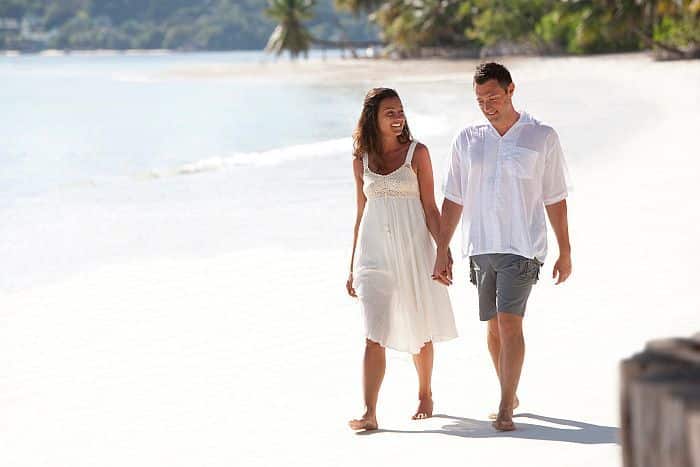 However, we've also chosen some Cape Town beach retreats. These offer the winning mix of a romantic ambience and stunning beach location. Yet they are only a few minutes drive from all the sights and restaurants of one of the best-loved vibey cities in the world!
Wonderfully professional, yet absolutely approachable
"Bookings made to your perfect itinerary, with ease. No stress, just marvellous conversations about what you would like to see and do. Really really knowledgable consultants. And when they have sorted your dream itinerary, they follow up with lots of help and advice. We have always felt totally relaxed and looked after during our adventures in Africa. Cedarberg take care of everything. "
Mrs & Mr Birchall, UK
Mr Chris Day, UK - Peter
"Peter couldn't have been more helpful, and his suggestions were all relevant and useful to us. "
Mr Chris Day, UK
Exceeded all expectations
"Cedarberg was professional, responsive, and personable. All flights, all transfers, all accommodation, all activities, and the safari itself went exactly to plan. The experience, end-to-end, exceeded all expectations. "
Mr Michael Barnard
Milandi Joubert
Africa Travel Specialist
Hi I'm Milandi, I'm here to help you plan your ideal holiday experience
You delivered us a near perfect experience
"We had a wonderful trip largely thanks Cedarberg Travel. THANK YOU!! Thank you again Mari. We had a trip packed with fun, laughter, wildlife and bucket showers, all at a relaxed pace which made us all believe we had a real holiday, even if it started at 5.am every morning! I believe that you gave us 3 wonderful lodges ( arguably best we have visited in the African continent all with their special touch and ambiance, thank you.) Once again, another "Mari masterpiece". You delivered us a near perfect experience, thank you again Mari. "
Mr Dennis Lee
Thank you for arranging such an excellent trip!!
"I would like to thank you for arranging such an excellent trip to see the wildflowers in the Cape, and especially for selecting our guide. He was perfect in all respects. He knew where to take us, knew the identities of most of the flowers and plants, and was a font of knowledge about southern Africa. As for the flowers, we couldn't have picked a better year or a better time, and your itinerary got us into some of the most spectacular scenes, better than we had ever imagined. "
Mr Bell
Ginny's advice was spot on
"Ginny's advice was spot on – the locations, pace of trip and quality of accommodation was superb. The 2 slightly different safari areas also worked out well and it was great that our best viewing was at the second to end the trip on a high. "
Mr Matthew Campbell