Overview
Romance is a subjective term. What rocks the boat for one couple may leave another utterly unmoved. So perhaps it's best if we describe our criteria for selecting these 'romantic beach retreats'. Then you can see if this resonates with you...
Typically, we recommend beach resorts or hotels which are relatively small, with lots of charm and personal detail.  Unless you are happy to be one of several honeymoon couples, these may not be the places that shout the loudest about special honeymoon rates. (Though they may be available).
These beach retreats may be quite remote and a little tricky to get to. But what's an hour or two of extra travelling versus five days of utter bliss afterwards?
Others may be tucked away coastal gems in little towns. Here, the joy is not just the expanse of beach but the tranquillity and authenticity of the experience.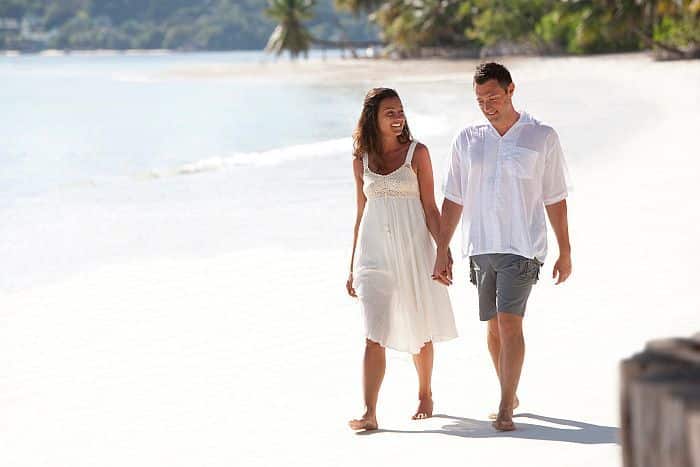 However, we've also chosen some Cape Town beach retreats. These offer the winning mix of a romantic ambience and stunning beach location. Yet they are only a few minutes drive from all the sights and restaurants of one of the best-loved vibey cities in the world!
Tailor make it all to suit
"Peter got it from the start of my gabbled explanation of reason for trip and abnormal itinerary. He pieced it all together and I always felt confident, even before the trip. "
Mr & Mrs Leake, UK
1st class
"We have had Sonja with Cedarberg plan our trips for years and they have all been excellent. The properties she has chosen for us have all been 1st class and exactly what we wanted. Many were a giant puzzle of flights, drivers and lodging reservations and they all fit together perfectly. "
Mrs Marianna Willis
All your arrangements/transfers worked like clockwork
"We have had the most fantastic holiday and that all your arrangements / transfers etc worked like clockwork. The accommodation and food was excellent everywhere we stayed. It has left us hungry for more (especially Victoria Falls) so we had better get saving for a return trip! This was our first trip to South Africa and we had no idea how stunningly beautiful your country is. "
Laughton Family, UK
Kate Bergh
Co-founder & Director
Hi I'm Kate, I'm here to help you plan your ideal holiday experience
We arrange trips to more than 100+ destinations throughout the African continent.
Clearly experts on South Africa!
"Very helpful on the phone and by email. Lots of detailed advice and clearly experts on South Africa! Would definitely use again and have already recommended to friends. "
Ms Abrahams, UK
Everything went smoothly
"From the initial enquiry until the end of the holiday everything went smoothly. We were very happy with all aspects of the holiday. All the hotels were comfortable; well staffed; good food. "
Mrs Kate Mars, UK
Great Recommendations
"I am into the details and ask lots of questions and I got all the info that I needed (and more) very quickly, which enabled my review all of Cedarberg's recommendations and check for alternatives. I am very pleased to say that I changed none and all of the recommendations were 1st class. "
Mr Ian Crispin, UK