Overview
Romance is a subjective term. What rocks the boat for one couple may leave another utterly unmoved. So perhaps it's best if we describe our criteria for selecting these 'romantic beach retreats'. Then you can see if this resonates with you...
Typically, we recommend beach resorts or hotels which are relatively small, with lots of charm and personal detail.  Unless you are happy to be one of several honeymoon couples, these may not be the places that shout the loudest about special honeymoon rates. (Though they may be available).
These beach retreats may be quite remote and a little tricky to get to. But what's an hour or two of extra travelling versus five days of utter bliss afterwards?
Others may be tucked away coastal gems in little towns. Here, the joy is not just the expanse of beach but the tranquillity and authenticity of the experience.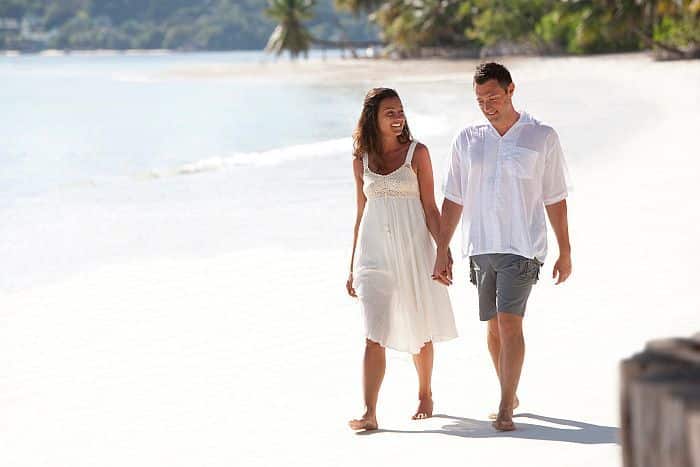 However, we've also chosen some Cape Town beach retreats. These offer the winning mix of a romantic ambience and stunning beach location. Yet they are only a few minutes drive from all the sights and restaurants of one of the best-loved vibey cities in the world!
Mr Chris Day, UK - Peter
"Peter couldn't have been more helpful, and his suggestions were all relevant and useful to us. "
Mr Chris Day, UK
Would recommend Cedarberg to anyone. Well done!
"Customer friendly, good advice, highly praised by me and other travelers I met on the tour. I would recommend to anyone. Well done! "
Mrs Rainbow, UK
Exactly what we wanted
"The services Cedarberg provided was excellent. We had a few hiccups and needed to change the itinerary a couple of times but Cedarberg was very quick to respond to our needs and helped us out very quickly. All the accommodations were excellent and suited us perfectly for what we wanted and doing at that time. "
Mrs Kim Swain
Hi I'm Milandi, I'm here to help you plan your ideal holiday experience
Impeccable
"Just a quick note to let you know we have arrived home safely and Sari and myself had a wonderful time in South Africa and your planning was impeccable. Overall you have done a wonderful job . It is highly appreciated and we are sorry we did not get a chance to meet you in Cape Town. "
Mrs Sara & Mr Andre, USA
Extremely helpful
"Peter was extremely helpful. He answered any questions and concerns I had really quickly. Cedarberg website is great with lots of tips. I thought the booking information and itinerary were outstanding and all the pre holiday information made us feel really looked after. "
Mrs Lottie Murphy, UK
Clearly experts on South Africa!
"Very helpful on the phone and by email. Lots of detailed advice and clearly experts on South Africa! Would definitely use again and have already recommended to friends. "
Ms Abrahams, UK