Romantic Beach Retreats
Some of our honeymoon destinations may be quite remote and a little tricky to get to... but what's an hour or two of extra travelling versus five days of utter bliss afterwards?
Overview
Romance is a subjective term. What rocks the boat for one couple may leave another utterly unmoved. So perhaps it's best if we describe our criteria for selecting these 'romantic beach retreats'. Then you can see if this resonates with you...
Typically, we recommend beach resorts or hotels which are relatively small, with lots of charm and personal detail.  Unless you are happy to be one of several honeymoon couples, these may not be the places that shout the loudest about special honeymoon rates. (Though they may be available).
These beach retreats may be quite remote and a little tricky to get to. But what's an hour or two of extra travelling versus five days of utter bliss afterwards?
Others may be tucked away coastal gems in little towns. Here, the joy is not just the expanse of beach but the tranquillity and authenticity of the experience.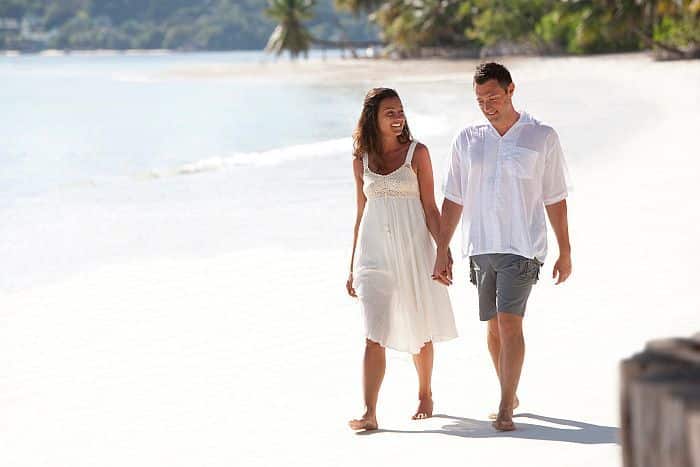 However, we've also chosen some Cape Town beach retreats. These offer the winning mix of a romantic ambience and stunning beach location. Yet they are only a few minutes drive from all the sights and restaurants of one of the best-loved vibey cities in the world!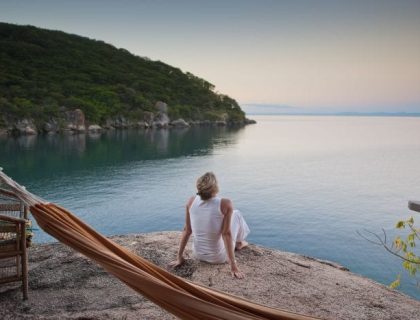 Tasha Eygelaar
Africa Travel Specialist
Our experienced band of Safari Planners can create a bespoke plan for you. More enriching, more restorative and making more of a difference. Discover how working with a specialist adds value to your African adventure.
Delivered the goods
"Cedarberg took on board what we wanted and delivered the goods!! Accommodation everywhere was fantastic we couldn't have asked for any more! Preferred safari at madikwe as saw loads more because the rangers could go off road, would definitely look at this type of safari next time."
Mr Eastwood, UK
A varied and fantastic holiday that we will never forget
"Milandi interpreted all our needs perfectly and the tailor-made holiday was way beyond our expectations. As a first time visitor to South Africa, we were quite apprehensive about safety, but all the places chosen for us to stay in were comfortable and hospitable."
Mr Andrew Thompson
Cedarberg always create amazing holidays
"Cedarberg do not fail to deliver they always create amazing holidays and we can not fault. We've used Cedarberg 5 times and keep going back for more African experiences Excellent. Amazing as always, as we always seem to test you guys with snow, weddings & having to change destination. You never fail to give us the best."
Mrs Alexei Howell, UK
Hi I'm Tasha, I'm here to help you plan your ideal holiday experience
Everything was perfectly organised
"Mari did an incredible job planning our holiday. Not only did Mari communicate extremely well throughout the whole process, but the trip was beyond our expectations"
Mr Yeats, USA
A quite outstanding holiday
"We have just returned from a quite outstanding holiday. Milandi listened to what we wanted and organised it perfectly. The standard of the whole trip was even better than we expected and the itinerary was interesting, enjoyable, relaxing and fun in exactly the right proportions."
Mr Allan Cole
I loved the trip!
"I loved the trip. The accommodation was all lovely, i.e. comfortable, nicely located, some nice touches (e.g. treats at bed turn down), the managers were all helpful. The locations of each were also beautiful and convenient for what we wanted to do"
Mrs Deb, USA