2 Popular towns on the Garden Route – Which one is the best?
Many of our clients visiting the Garden Route like to stay at two different places along the way. It is, however, rather unwise to stay at both Knysna and Plett, as these two towns are a mere 30km apart. So how do you choose between them? Much of the decision is down to personal choice as each has a different appeal. In this article, we give you the low-down of Knysna vs Plettenberg Bay.
The beaches of the Garden Route
Knysna
Knysna is a gorgeous year-round town along the Garden Route. It nestles on the banks of a breathtakingly pretty lagoon with the Knysna Heads towering in the distance. The town itself is buzzing with activity – it is home to discrete suburbs with plenty of shops and weekend markets.
Pluses for Knysna
If you want to do 3 to 4 nights in one spot, Knysna is the most central. You can do day trips to Mossel Bay, Tsitsikamma , even the Little Karoo from here.
The Knysna Lagoon offers something for nature lovers and adventurers alike. The lagoon is a protected marine reserve that is home to the extraordinary sea horse. Enjoy boat cruises of all shapes and sizes: to Featherbed Nature Reserve or out of 'The Heads' into the Indian Ocean.
There's plenty of active options from kayaking, to deep sea fishing or yachting.
You can explore much of the town on foot, from the Main street, to Knysna Waterfront, to Thesen Island.
If you like a vibrant marine atmosphere then you'll love the Knysna Waterfront. It is home to several restaurants, bars and clubs, ideal for cocktails whilst watching evening yachts as the sun sets over The Heads.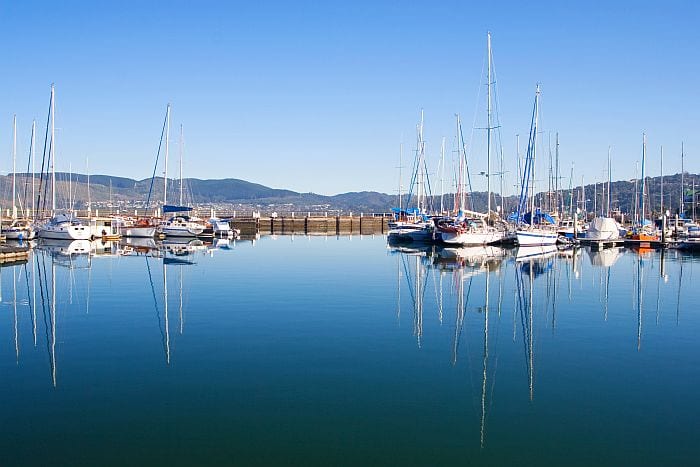 Neutral factors
It is a 'proper' town with lots of activity, people and shops. It is a town for all seasons rather than for 'summer-living'. This can be a plus or a minus depending on what you are looking for…
Minuses for Knysna
It is not a beach town. The nearest beaches are at Brenton on Noetzie (with many many steps down to the beach). Both are a good 10+ minutes drive from town, more if traffic.
It can by busy. The main street of Knysna actually forms part of the N2 highway, which passes directly through the town centre en route to the Eastern Cape . So slow-moving traffic, especially during the Festive season, is very much part and parcel of Knysna.
Get a free no-obligation quote!
Tell us what you have in mind & we'll send a tailor-made proposal & price
Enquire Now
Beautiful lagoon waters of Knysna
Plettenberg Bay
Plettenberg Bay, locally nicknamed 'Plett', is a stunning seaside and beach town set on a steep slope leading down to the sea. So you may well have a spectacular view of the bay and surrounding mountains, even if you are not right on the water's edge.
Pluses for Plettenberg Bay
If you are wanting more of a summer holiday vibe with a beach resort feel, then Plett is for you.
There are three stunning golden beaches to choose from.
The weather is slightly better on average (slightly less rain over the course of a year than Knysna).
Plett is closer to the attractions of the Tsitsikamma and Crags area, but is still close enough to visit places in and around Knysna as well.
It boasts the world's largest single dome free-flight aviary – The Birds of Eden. Here you can feast your eyes on more than 220 species of birds. Another attraction is the Monkeyland Primate Sanctuary; the world's only multi-species, free roaming primate sanctuary located a few minutes outside of town.
Visit the beautifully and rugged Robberg Nature Reserve where views of the Indian Ocean from the bushveld overflow with fynbos.
Plettenberg & its environs offers some high-energy activities like bungy jumping, skydiving, boat cruises, hiking and sea kayaking.
Plett's night life and restaurants/bars will also satisfy those looking for more of a buzz.
Minuses for Plett
Plett can feel a little lonely in the winter months, (although this is changing as more people are retiring there.) There's something slightly sad about a beach resort on a grey day in winter.
The actual town centre is above the beaches on the headland, so there isn't the usual set-up of restaurants and bars right on the beachfront that you get in many resorts. You are either in the town or by the beach
Plus it's quite a walk between the two so most people need to drive. And you need to have access to wheels (either a rental car or a private driver/guide).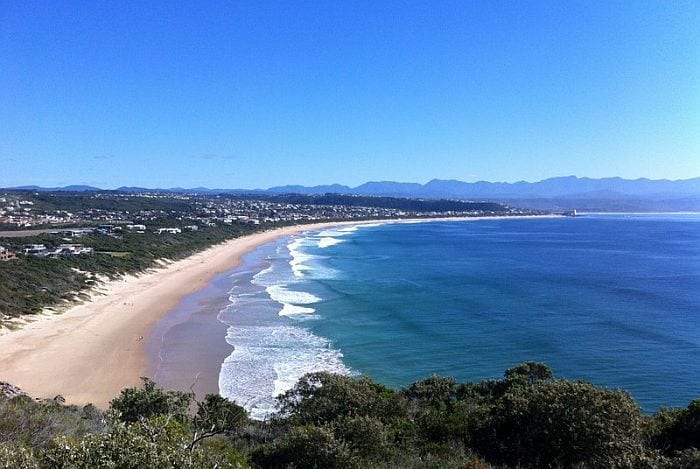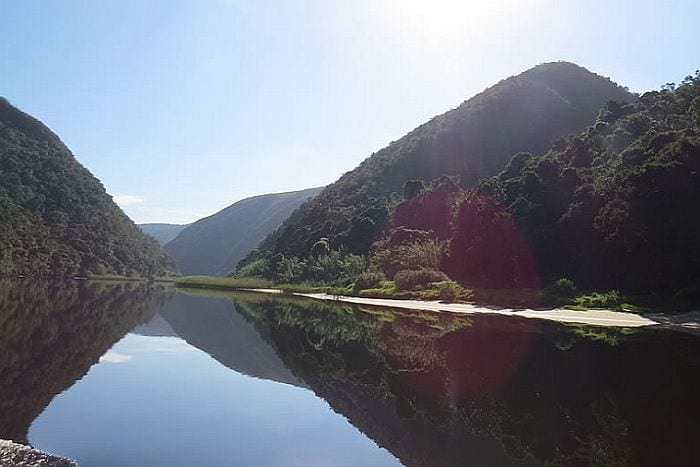 Number of Nights in Garden Route
However the number of overnight stays also has a big impact. For example, if you would like to stay 1 or 2 nights in the Little Karoo area, then 2 to 3 nights in Knysna gives you a central location to explore. Similarly, 1 to 2 nights in George or Wilderness on the western side of the Garden Route is well-paired with 2 to 3 nights in Plettenberg Bay or The Crags, which are more on the Eastern side.
In the mood for a Garden Route Holiday?
Tell us what you have in mind & we'll send a tailor-made proposal & price
Contact us Now
A wrap up of Knysna vs Plettenberg Bay
The Knysna vs Plettenberg Bay debate is not one where we have a strong preference. As it depends on YOU. Decide what you are wanting to do whilst you are in the Garden Route. Many activities can be visited from either town such as walking with Elephants, the Tsitsikamma canopy tour or walking trails in the indigenous rainforest.
But if lazing on shimmering sand and having a beach holiday appeals to you, then Plett's your place. If forest walking, lakeside living and more of a town vibe is your thing, then it's got to be Knysna, especially in the winter or spring months.
Note:
If you'd prefer a holiday 'far from the madding crowd' then we recommend staying outside of either of these towns during the Festive season of late December to early January. It's very busy then as it's the summer school holidays in South Africa. Later in January through to late March give equally lovely weather with fewer people!
If you are still unsure about Knysna vs Plettenberg Bay and would like some advice, contact us and we'll do all the planning for you!
Related Posts to Knysna vs Plettenberg Bay:
---
More about the Authors – Cedarberg Africa
Cedarberg Africa is a travel and safari company specializing in African tailor-made itineraries. We have special rates with all the hotels and game lodges. Booking through us will cost no more than booking directly, and sometimes less. So our expertise and knowledge come at no extra cost to you!