Eastern Cape
Big Five safaris in the malaria-free Eastern Cape game reserves. The Karoo interior offers stunning scenery, wilderness safaris and frontier history.
Overview
The Eastern Cape is known for its scenic diversity and adventure. It is packed with raw beauty ranging from lush coastal forests to arid desert landscapes.
A focal point of the Eastern Cape is its malaria free game reserves. On the Coast, the attractive sandy beaches of the Wild Coast, the Ciskei and St Francis Bay are backed by forested dunes, and rolling pastures, offering some of the most unspoilt coastal scenery in South Africa. Inland lies the immensely beautiful Karoo with its majestic panoramas and frontier history.
The Eastern cape offers malaria free game-viewing and stunning scenery. The temperate climate and gently undulating hills lend themselves to game viewing.  With fewer trees obscuring sightings, no malaria, and better vantage points, it is easy to see why. There is a choice of game lodges to suit everyone from honeymoon couples to families. Groups of friends or family parties can enjoy some of the smaller safari lodges on an exclusive basis.
The Eastern Cape is one of the prime malaria free safari areas of South Africa. The Addo Elephant Park with its large and relaxed elephant herds is joined by several private game reserves. All offer big five safaris orientated towards families.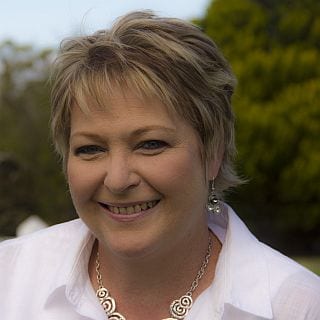 Sonja Brand
Africa Travel Specialist
Our experienced band of Safari Planners can create a bespoke plan for you. More enriching, more restorative and making more of a difference. Discover how working with a specialist adds value to your African adventure.
Features
Why you may love it
Malaria-free safaris.
Long sandy beaches at Kenton, Port St Alfred and St Francis Bay.
Family safaris & kid's activities at many Eastern Cape game lodges.
Majestic Karoo scenery with superb star-gazing & cheetah sightings.
Superb links golf courses at Port Elizabeth, St Francis and Port St Alfred.
Where to go in Eastern Cape
These are some of the best rated places to visit in Eastern Cape based on popularity and experience rating by our travelers
Explore the Eastern Cape map
When to visit Eastern Cape
Brilliant safari in Eastern Cape
"Our safari on the Eastern Cape was brilliant – we would have had to sacrifice a day of safari for a day of travel if we had gone to the larger/better known areas and we are so glad that we didn't, and that we were advised that safari on the Eastern Cape would be just as good."
Ms Winter, UK
Did you know
Health

Malaria free

Famous people

Birth and resting place of Nelson Mandela