The vast majority of family-friendly game lodges in Africa offer extra activities for younger kids. However, a few have taken the needs of older children on safari to heart as well. What exactly does this mean in practice? What's the difference between family-friendly game lodges for younger or for older children? Lets compare and contrast two safari lodges, both suitable for family safaris, but in different respects:
Warning: if your kids are adventurous and you're, well, not so gung ho, don't let them read this post…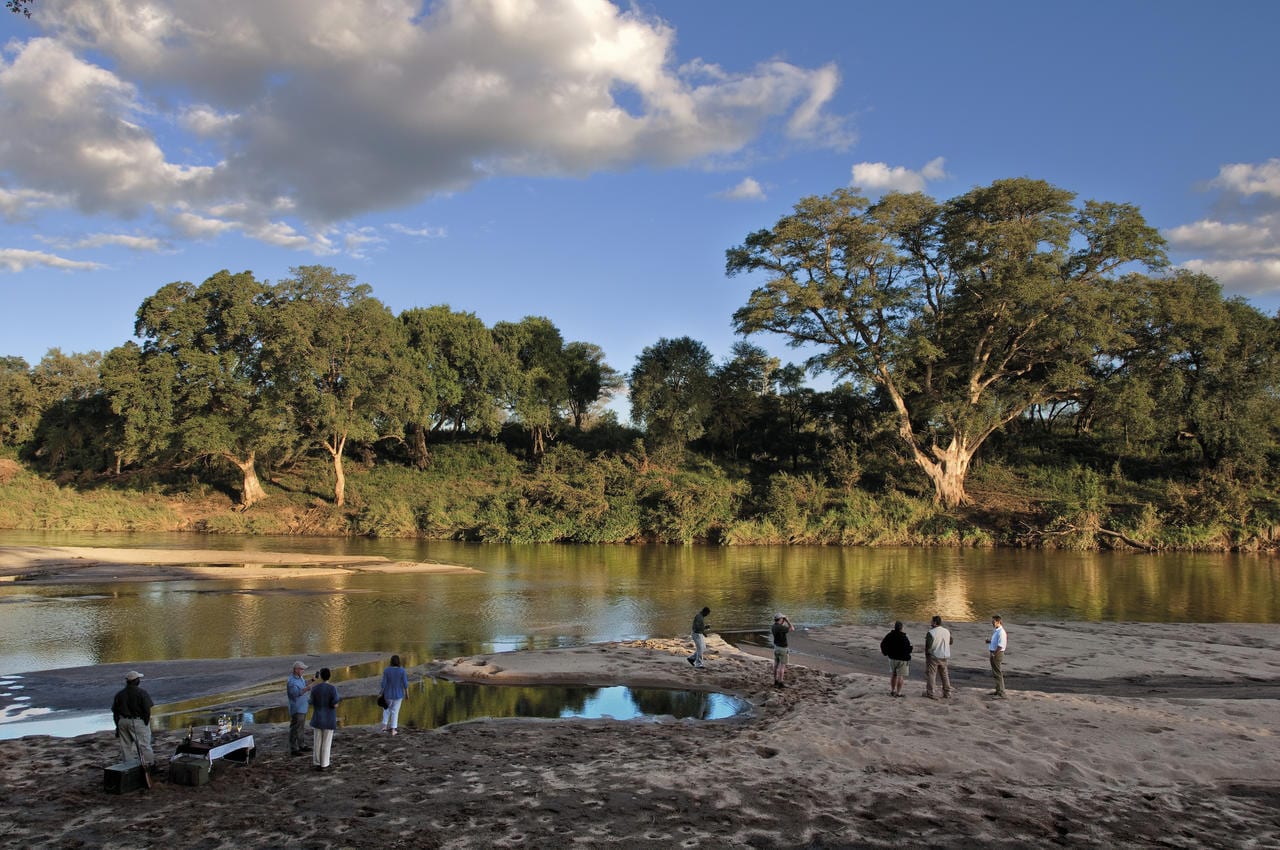 Shamwari Riverdene – for younger children on safari
Shamwari Riverdene is the family-friendly lodge at Shamwari in the Eastern Cape. It welcomes children of all ages, including allowing children from 4 years old to go on a game drive. This is one of the few lodges which allow kids under 6 years of age on a game drive. They are able to do this because of their specially adapted game vehicles with higher canvas sides for extra safety.
Back at the lodge, there's also a range of additional activities for children. Indoor and outdoor activities. Activities with art materials, documentary DVDs, books and board games on offer indoors. A jungle gym and lots of lawn space to run around outside. They offer specially designed kid's menus if your kids are not adventurous eaters…
It has its own fully equipped play room/day centre. Which is manned by child minders throughout the day and early evening. On arrival each child receives a welcome pack with various goodies. And Riverdene's family co-ordinator discusses age-appropriate activities with each family.
On the Shamwari reserve, your family can also enjoy an exclusive visit to the Born Free Foundation at Shamwari. The Born Free Foundation promotes the conservation of endangered species and the protection of habitat whilst maintaining a compassionate approach to the welfare of animals. Kids also love to visit the Animal Rehabilitation Centre. And the Film studio to interact with the animals and also to learn more about how wildlife documentaries are made. This typically happens after breakfast.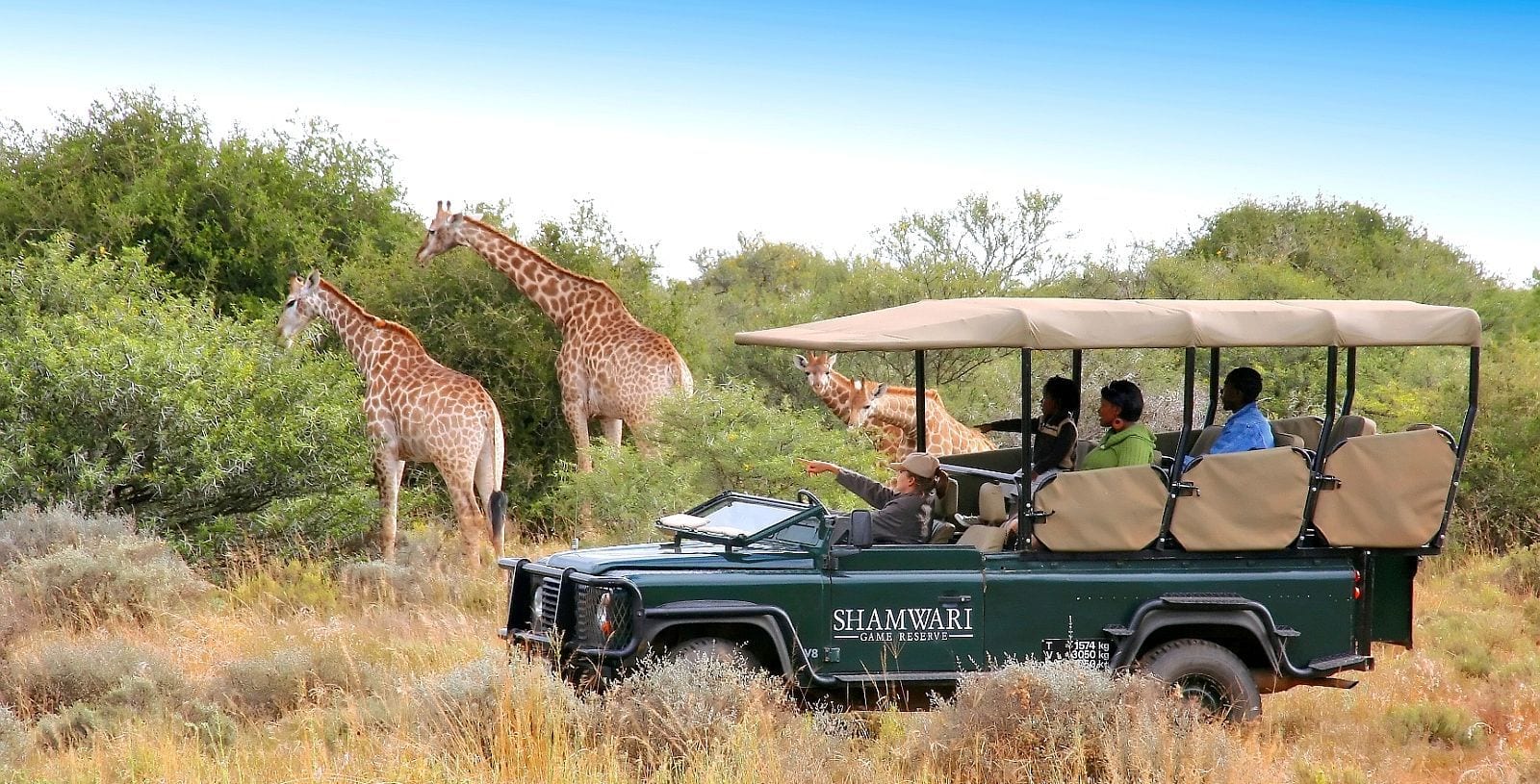 Lion Sands River Lodge – for older children on safari
Lion Sands River Lodge, in the private Sabi Sand Game Reserve in South Africa, doesn't accept any children under 10 years old at the lodge. No good if you are travelling with younger wildlife enthusiasts, but this has a massive advantage if you are travelling with older kids or younger teens. The Lion Sands River Lodge family friendly programme of activities is naturally orientated towards activities more suited to the older child or teenager, a rarity in family safaris in South Africa!
Fun Tailor-made activities:
Their tailor-made activities are very much orientated around the bush. Activities include survival spoor identification on bush walks, learning how to track animals, perhaps making a plaster cast of any clear tracks. They teach the kids how to orientate yourself in the bush using a compass, map and natural direction indicators – a useful skill anywhere in the world – as well as basic bush survival – identifying how to procure food, medicine and most importantly, water.
The field team will show kids how to make ropes using tree bark or how to make a head covering which protects from the sun and from being seen by wild animals. Budding astronomers will love the clear southern night sky so that they can recognize some constellations. Back at the lodge, they can enjoy treasure hunts around the lodge and bug hunting if that takes their fancy.
Lion Sands also offers some great indoor activities for poor weather such as beading, gift creation using natural materials collected on their bush walks, baking with the cooks, making their own pizzas, as well as the usual array of board games and movies.
If your family is staying a fairly long time at the lodge, and your kids have completed the outdoor kid's activities outlined above, then there is one more option – not for the fainted hearted. They can practice their newly acquired bush survival skills for real. They are dropped off in the bush and have to find their way back to the lodge. Accompanied by their field ranger for safety of cause! The child will lead the way, using some, and sometimes all of the skills they have learnt.
Wondering what kind of family safari might be for you?
Download our Insiders Guide to Family Safaris
Family-friendly Destinations, types of Family accommodation, sample tours & useful tips & tricks
Get our Free Family Safari guide
Sonja Brand
Africa Travel Specialist
Hi I'm Sonja, I'm here to help you plan your ideal holiday experience
This article is courtesy of Cedarberg Africa
Cedarberg Africa is a travel and safari company specializing in Southern and East African tailor-made itineraries. As we have special rates with all the hotels and game lodges, booking through us will cost no more than booking direct, and sometimes less. So our expertise and knowledge comes at no extra cost to you!
Feel free to contact us if you want us to plan a trip that will revitalise your body and mind for you!