South Africa is unique in Africa in offering several malaria free Game Reserves and parks. These are ideal if you have young children under six, or you cannot take anti-malaria medication.
There are three main malaria free game reserves : Madikwe Game Reserve, the Waterberg and the Eastern Cape which all offer Big Five game-viewing (elephant, lion, buffalo, rhino and leopard) as well as plenty of general game. But there are also several smaller reserves, or more far-flung options which you may not have heard of…
The Eastern Cape and the Waterberg are also more accessible than the traditional safari areas. This means reduced travelling time, especially important for families with young kids. However this is definitely NOT the case with Madikwe Private Game reserve which lies in the far north-west of South Africa, nor with the Trans-Kgalagadi National Park and Tswalu, both in the Northern Cape.
Malaria Free Game Reserves – Eastern Cape
The Eastern Cape is one of the prime malaria-free wildlife areas in South Africa. The original Addo Elephant National Park, with its private concessions, has now been joined by several private malaria-free game reserves. Its easy to get to, being a half days drive from the Garden Route with frequent flights into Port Elizabeth.
There are plenty of safari lodges to choose from for all types of budgets. So its best to chat to a specialist about your specific requirements.
Positives for the Eastern Cape
Adjacent to the Garden Route so that you don't have to fly to get to your safari destination
Very attractive countryside
Many lodges to choose from, some with excellent kids safari programmes
Very good for 'out of season' safaris as its in a transitional climate zone. So it doesn't have the same summer rainfall as the Kruger and Madikwe.
Negatives for the Eastern Cape
Most lodges are accessible and so you don't get an overwhelming sense of being in the wilds of 'Africa'. However some do have that illusive sense of wilderness..
It can be very cold in the winter months (June to August)
You need to pick your lodge carefully as the quality of game-viewing varies considerably. (Hint: Use a Specialist Tour Operator like us as we know the lodges really well!)
Kwandwe Ecca Lodge or Great Fish River Lodge
Kariega River Lodge
Kichaka Game Lodge
Shamwari Bayethe Tented Lodge
River Bend Game Lodge – for young children
Shamwari Riverdene Lodge – for young children
Sample Malaria Free Safaris:
Learn which safari destinations will suit YOUR family
Take our easy quiz to get a shortlist of destinations to suit your family needs
Get our Family Safari Quiz
Alongside the Eastern Cape game lodges, Madikwe Game Reserve is at the forefront of offering child-friendly safari experiences with some lodges offering children's game drives and safari programmes. There's a healthy wildlife population in Madikwe and a greater sense of the African bushveld.
Positives for Madikwe
Probably the most consistent game-viewing of the malaria-free game reserves
Good wild dog sightings
Classic African open bushveld terrain – you really feel like you're on safari
Negatives for Madikwe
It's a long way from anywhere so you may choose to fly by charter which is pretty expensive for a family or you have to accept that the transfer will be long… (4-5 hours)
You cannot easily combine it with another area nearby except the rather over-commercial Sun City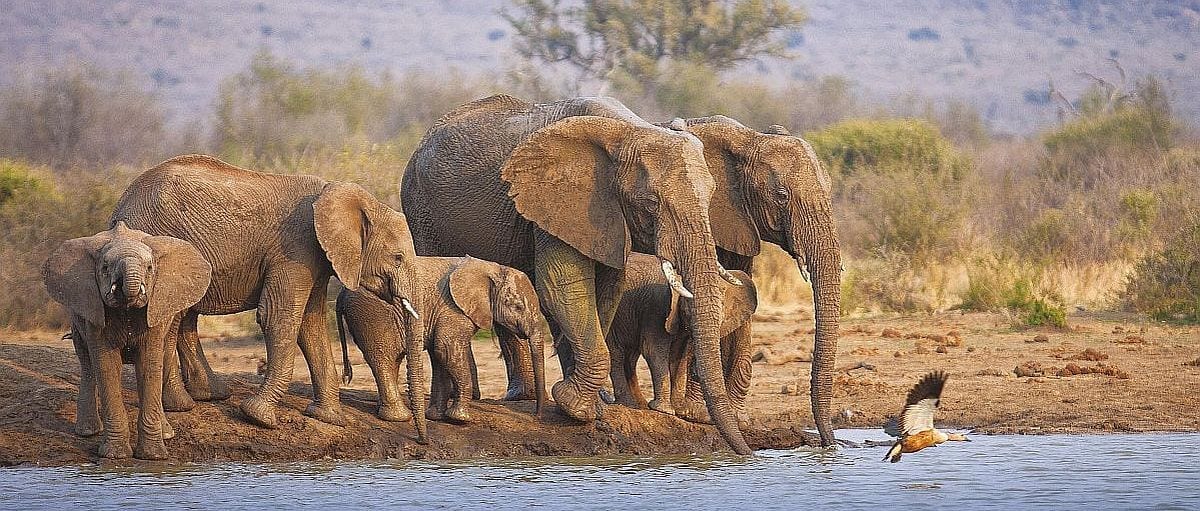 Safari Lodge Recommendations
Jaci's Safari Lodge
Tuningi Safari Lodge
Madikwe Safari Lodge
Morukuru Family
Madikwe Hills
Sample Malaria Free Safari:
The Waterberg, only 2½ to 3 hours drive from Johannesburg, is a stunning area of natural beauty, a dramatic forested plateau dissected by ravines and waterfalls with panoramic views over the plains below. The area is home to several malaria-free private game lodges offering Big Five game viewing and luxurious accommodation. There are also Safari Houses – such as Ant's Nest or Jembisa – which are booked by one family or group of friends. Horse-riding, for both beginners and experienced riders, is a particular speciality of the Waterberg.
Positives for the Waterberg
Close to Johannesburg so easy for self-drive or road transfers and good for 2 night stays
Very beautiful
Negatives for the Waterberg
May not feel wild enough for some visitors
Game-viewing is not as consistent as in Madikwe or some Eastern Cape reserves, especially in terms of predators
Recommendations
Marataba Safari Lodge
Makweti Safari Lodge
Ant's Hill and Ant's Nest

If you are happy to spend a fair bit of money, there can be few better malaria free game reserves than Tswalu in the Northern Cape. Tswalu Kalahari Game Reserve is the largest private game reserve in South Africa and the historical home of the Bushmen (San) people. The entire reserve can accommodate no more than 30 people at a time. This spectacular malaria-free reserve offers a wealth of experiences: explore Tswalu Game Reserve by 4×4, on horseback or on foot.
At the other end of the price spectrum, the Trans Kgalagadi National Park offers modest accommodation but offers the chance to see desert-adapted black-maned Kalahari lions. It is also home to cheetah, hyena and immense herds of springbok, gemsbok, red hartebeest, blue wildebeest and eland. Nowhere in South Africa are you more likely to see cheetah than in the dry river beds of the Trans Kgalagadi park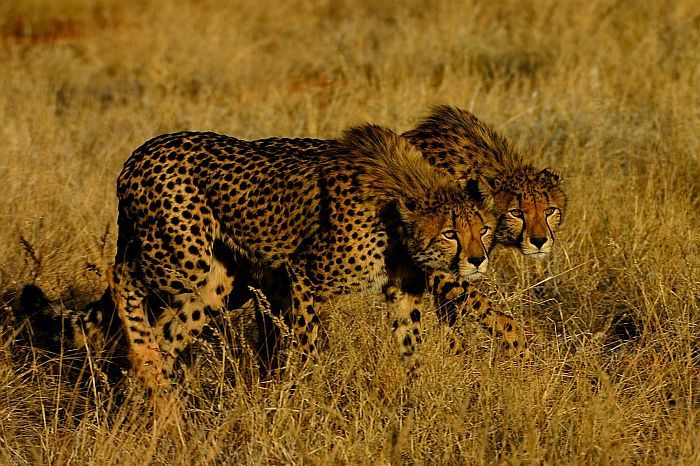 Recommendations
Tswalu Motse Lodge
Twee Rivieren
!Xaus Lodge
Chat to Us
Like the sound of a malaria-free safari? Tell us what interests you & we'll create an itinerary just for you
Send an enquiry
Other Safari Articles you may be interested in:
Kids on Safari – 8 tips for a bicker-free time
Top Things to Do with Kids in Cape Town
Family-friendly game lodges for different ages of children
This article "Malaria-free game reserves of South Africa" was written by Cedarberg Africa
Cedarberg Africa is a specialist tour operator for Southern & East Africa. Contact us if you want us to quote on a malaria-free safari for you, or head to our South Africa pages…