Overview
Kichaka Game Lodge, set between two streams in a lush bushveld valley, is an exclusive five star luxury safari lodge located within a Big 5 game reserve - just one hour's drive from Port Elizabeth in the malaria free Eastern Cape. Kichaka lies within the 7.500ha Lalibela private game reserve which covers five ecosystems, giving a breathtaking diversity of fauna and flora. You see a wide variety of game, including the Big Five, as well as wild dog, hyena and cheetah, all ranging freely over the reserve. Enjoy morning or afternoon-night game drives and guided walks. Between safari activities, indulge in a massage or beauty treatment in their safari-style spa room overlooking the waterhole.
Accommodation
Kichaka offers 10 beautifully appointed and spacious suites (70 sqm). Nestled into the hillside, special care has been taken to ensure spectacular views from the lounge, bed and bathroom of each suite. Each suite has a lounge area with floor- to-ceiling glass sliding doors on two sides that open up to the surrounding bush, and to your own private deck with heated plunge pool. Facilities include air-conditioning, king-sized beds with percale cotton linen, wifi connectivity, underfloor heating, minibar and tea/coffee facilities.
The main lodge is constructed from stone and thatch which blends seamlessly with the surrounding African landscape. It overlooks a large water hole popular with hippo, giraffe, elephant and other game. There's a heated rim-flow pool on an adjacent terrace which seems to melt into the waterhole below. You can dine outdoors under the African skies, or indoors in the elegant dining room. Above the lounge is a library/meeting room with wifi. This room provides a quiet place to curl up with your favourite book or catch up on some emails if necessary.
Lalibela Kichaka Lodge gallery
Lalibela Kichaka Lodge on the map
Rooms
Kichaka - Bush Facing Suites
The 7 suites at Kichaka all have private plunge pools, baths, showers as well as "his & hers" basins. They have been perfectly positioned to maximise the sense of being in the bush.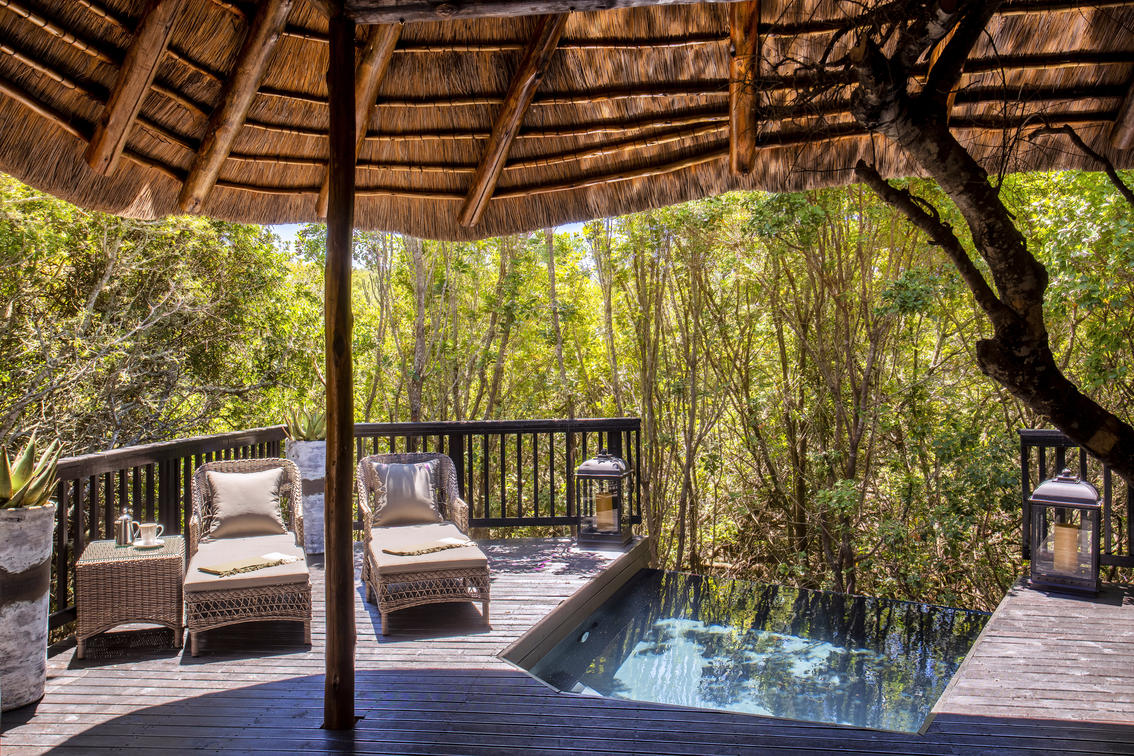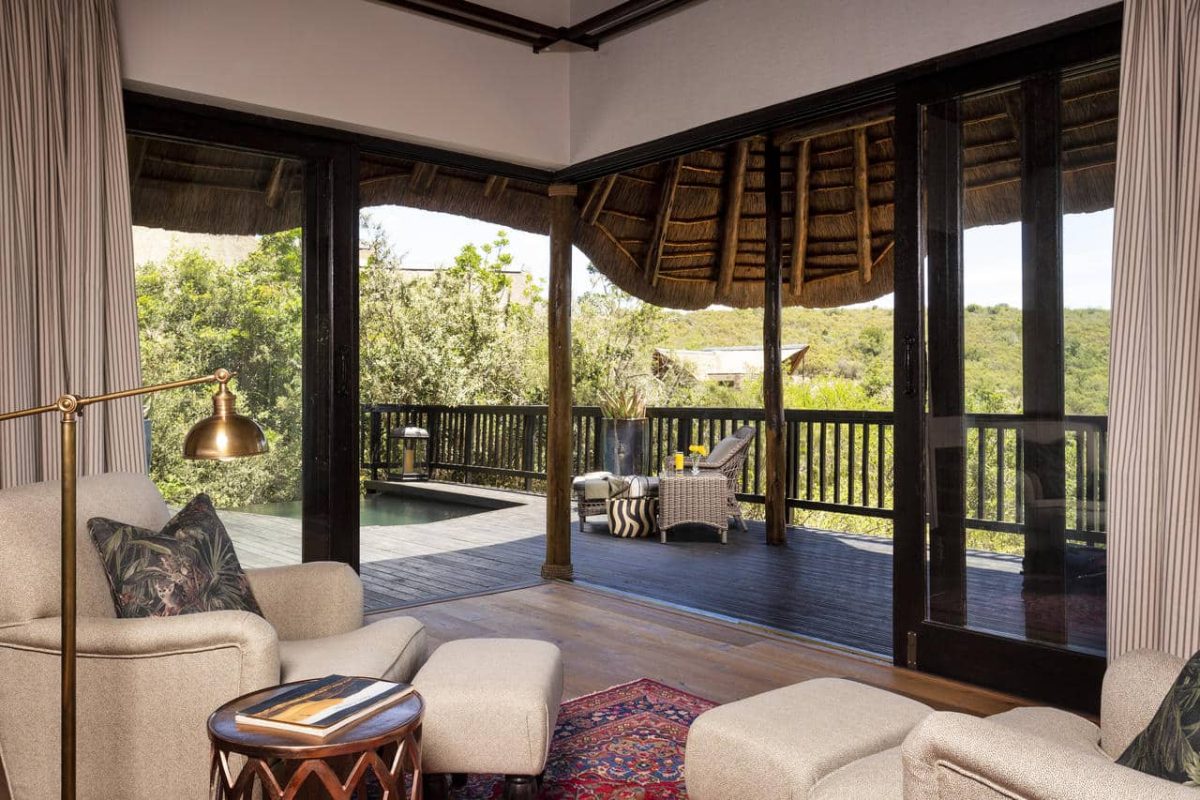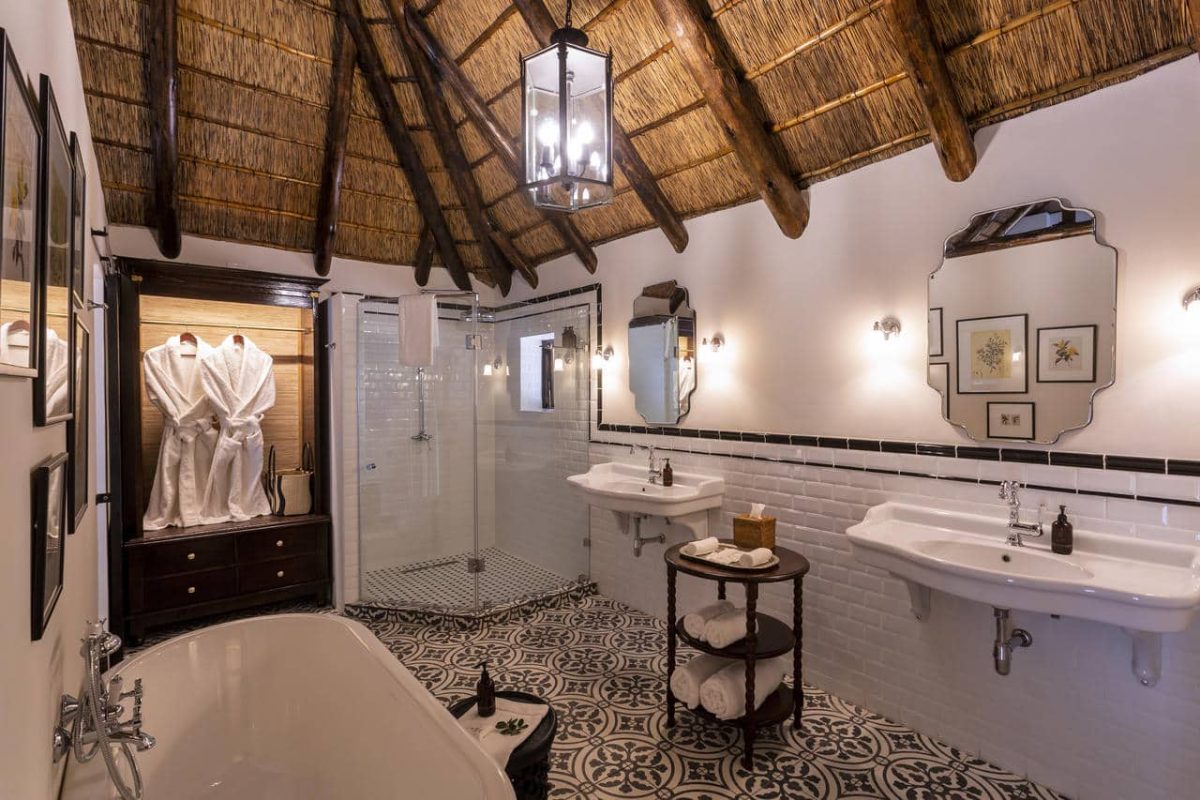 Kichaka - Water Facing Suites
The 3 suites at Kichaka all have private plunge pools, baths, showers as well as "his & hers" basins. They have been perfectly positioned to ensure a view of the waterhole in front of the lodge that is visited by a number of animal species.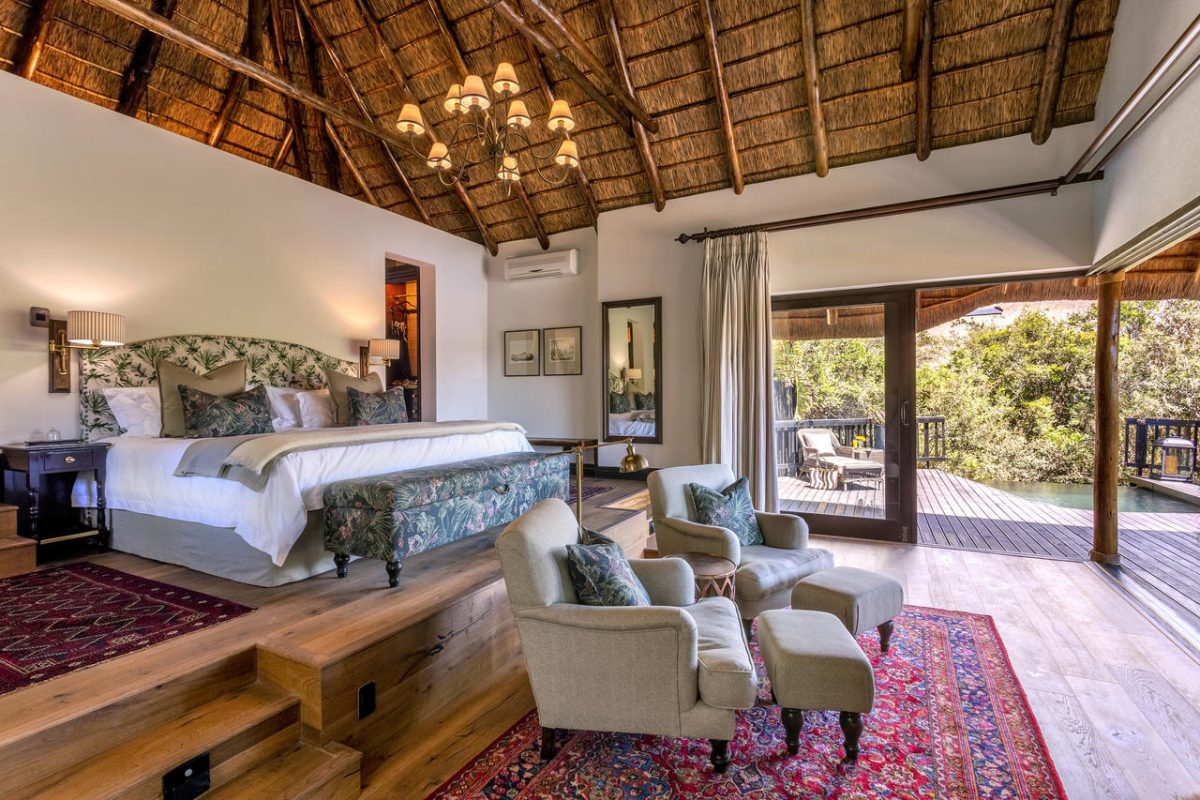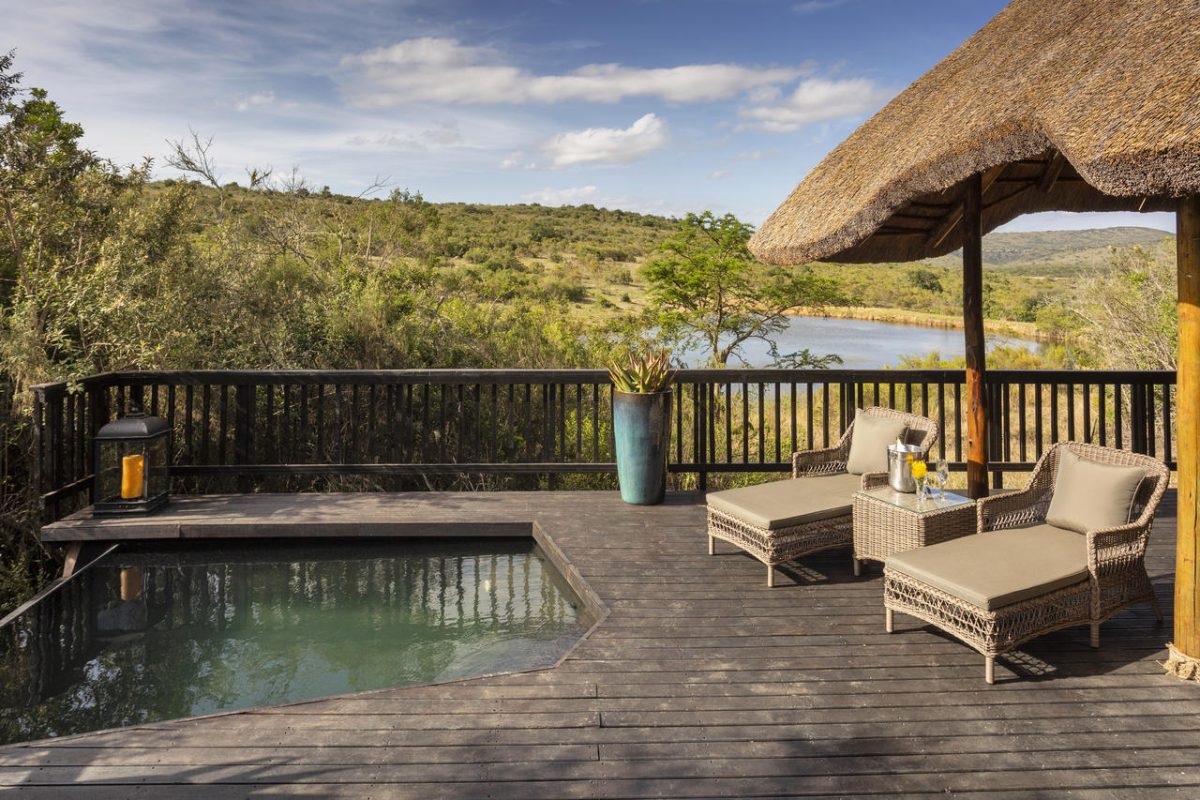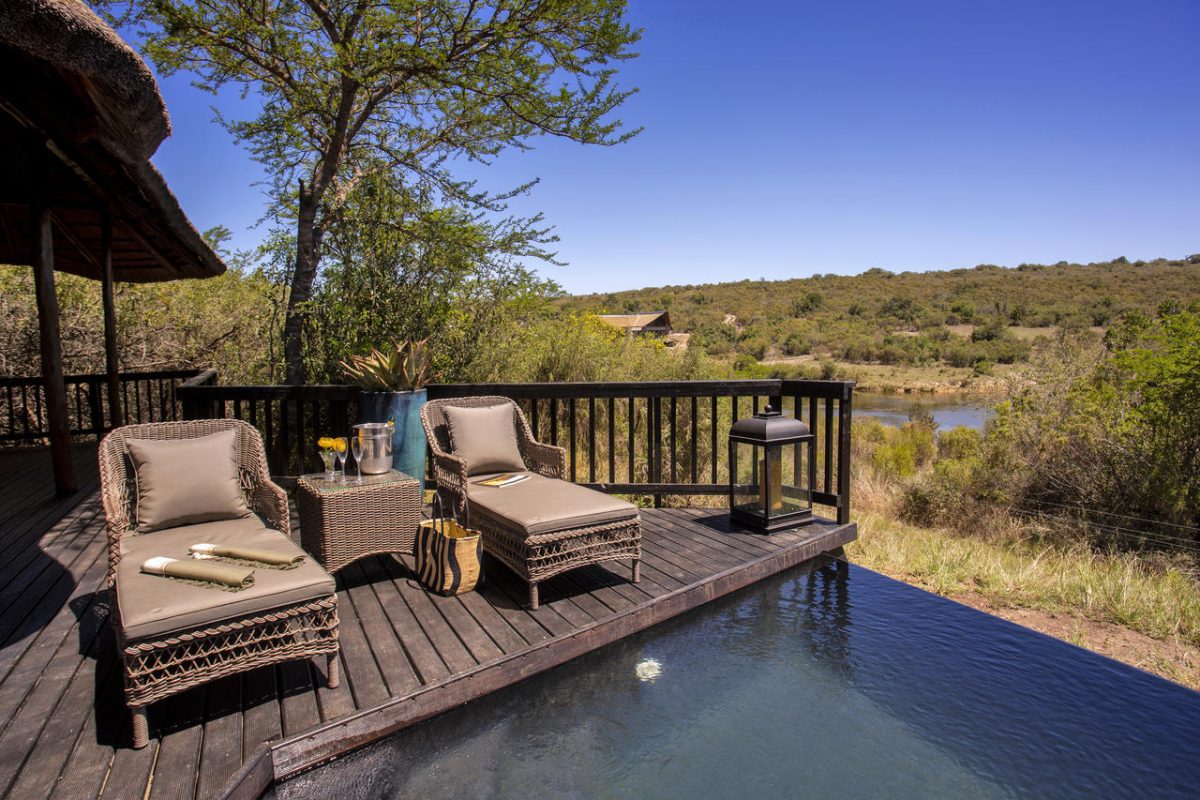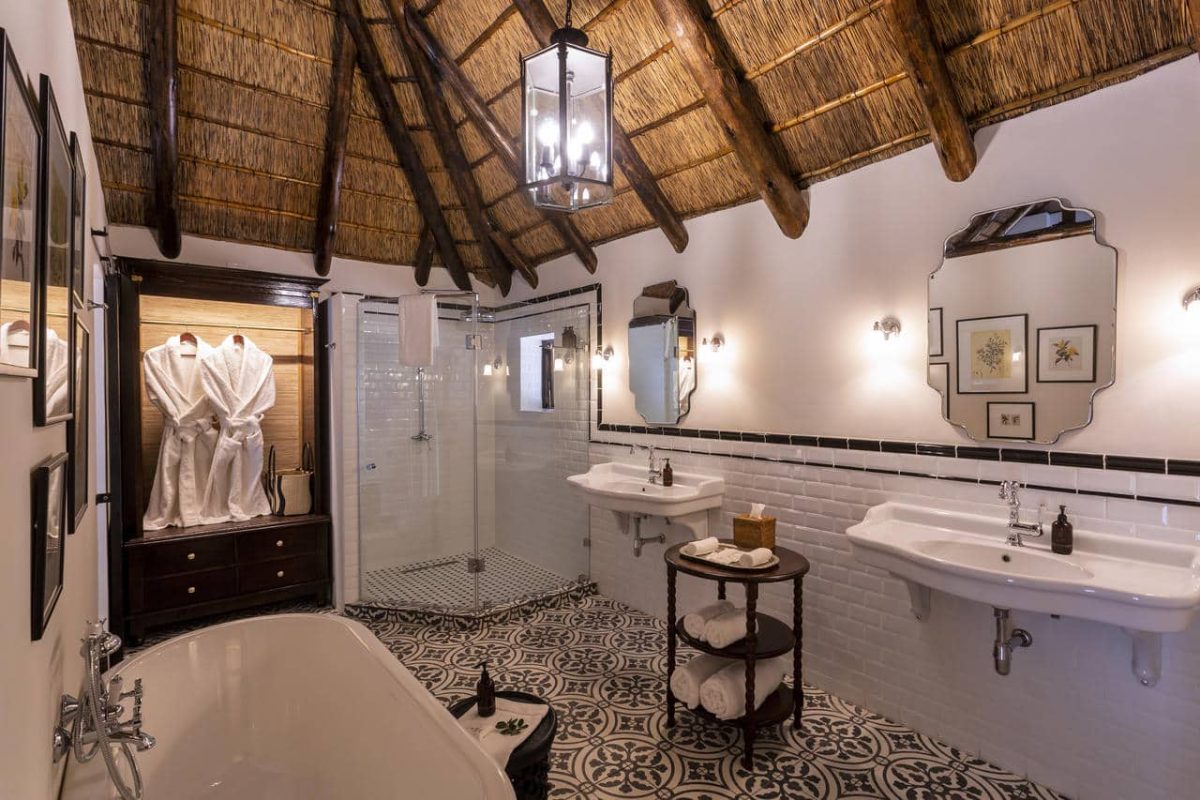 Exceptional Game viewing
"Kichaka Lodge and game drive experiences were exceptional and the highlight of the whole trip. Game viewing exceeded all expectations and the lodge and cuisine was excellent. When we got back from the last evening game drive, they had run a hot bath, put candles and a bottle of wine in the room as birthday treat for Christine, which was a fantastic surprise. "
Faultless
"Kichaka was just amazing! Saw lots on the drives, and the food and accommodation was faultless. "
Amazing Place
"Amazing experience, excellent game drives, good staff, great room – loved it. "
Excludes
Premium wines and spirits, transfers to and from the lodge
Family Suitability
Accepts older children
Malaria Rating
Non-malarial area
See other options in this area