Overview
Tuningi Safari Lodge offers spacious suites decorated in classic style
Child friendly with children's activities and game drives
Little Tuningi is a private camp-within-a-camp for 6 people
Tuningi is on the western side of malaria-free Madikwe Game Reserve
Tuningi Safari Lodge is an elegant understated 16 bedded safari game lodge. On the western side of the malaria-free Madikwe Game Reserve. It also welcomes children and offers a children's programme. So that your kids can learn about the wonders of nature, wildlife and the delicate eco-system at first hand.
The décor is a mix of colonial and modern African influences. Tuningi's aim has been to blend the interiors with the bush through retractable doors and windows. The main thatched lodge includes a spacious lounge, dining room, veranda and bar all opening onto a sweeping wooden deck overlooking a waterhole, with a rimflow pool.
The boma is the perfect place to enjoy dinner around the blazing fire and under the African sky.
Accommodation
Tuningi Safari Lodge consists of 4 bush villas (suites) and 2 secluded family villas (with two en suite bedrooms and a central sitting room.)
Family Safaris
Tuningi manages a successful balance of romantic and luxurious lodge with exciting, care-free family adventures.
Achieving a balance that keeps couples and families happy is no small feat. For families, Tuningi Safari Lodge offers a malaria-free safari with a comprehensive educational children's programme. Including kid's game drives or 'bumbles' for children under five, games, activities, special meals, baby-sitting and story-telling. Tuningi's policy is to allow children of 5 years to join the first adult game drive, giving the guide, parents and other guests the opportunity to assess whether they are old enough to enjoy the longer game drive or whether the shorter kids drive might be a better option.
Other activities for kids include treasure hunts around the lodge, educational talks aimed at kids, t-shirt painting, clay building competitions. And looking for animal tracks around the waterhole. Kids can also enjoy cooking with the chef, a private boma just for kids. Where they make their own treats. Tuningi also supplies a special kids activity booklet, arts & craft materials and puzzles and awards a bush experience certificate at the end of each child's stay.
Tuningi Safari Lodge gallery
Tuningi Safari Lodge on the map
Rooms
Luxury Suite
All rooms have air conditioning, ceiling fans, fireplaces (which are lit on your return from your evening game drive in the winter) and en suite bathrooms with stylish baths. The lodge design brings the African bush to you with floor to ceiling windows for maximum views of the Madikwe surroundings. Each has a refreshing and private alfresco outside shower and French doors leading out to a private wraparound deck on which to relax and enjoy the sights and sounds of the bush.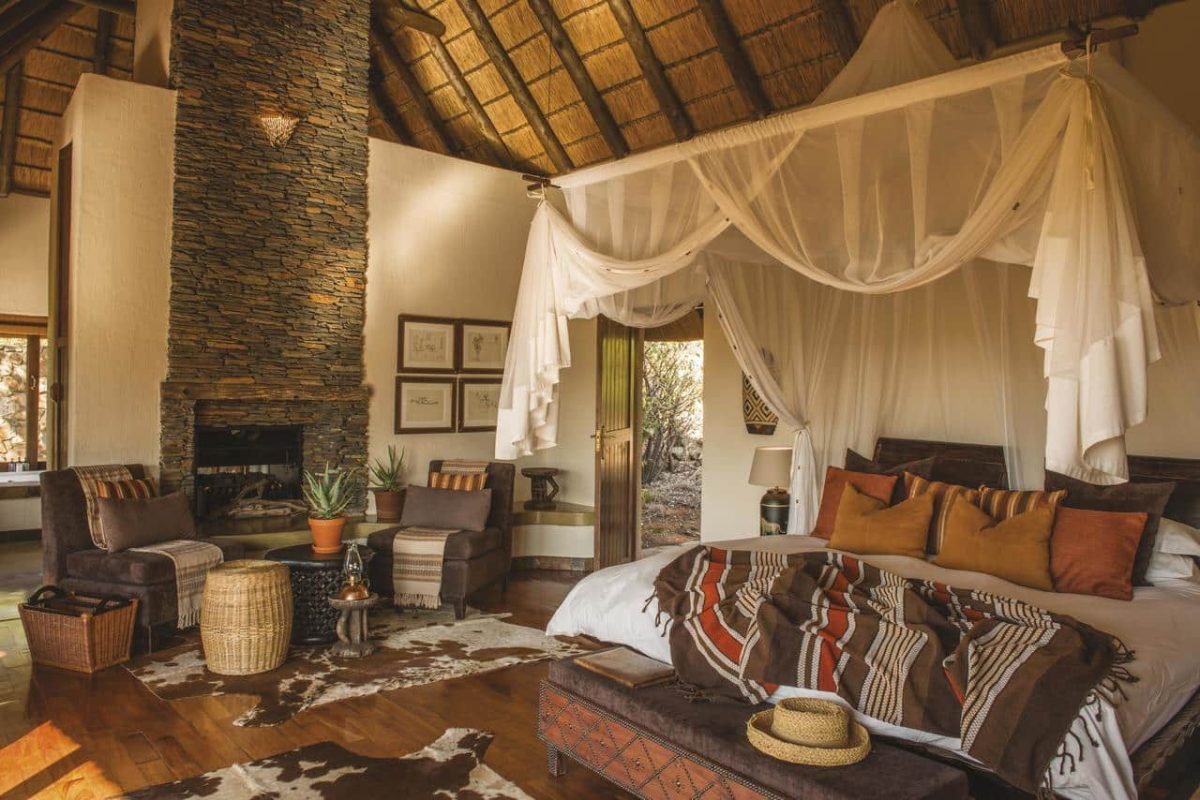 Little Tuningi
If you wish, Tuningi Safari Lodge can be further divided into a 10 bedded lodge and a 6 bedded camp within a camp, Little Tuningi. Little Tuningi consists of one of the two bedroom family villas and an adjacent bush villa. These offer unsurpassed luxury for a family with its own private boma area, dining room, lounge and private swimming pool. As you have your own private ranger and vehicle, you have the opportunity to make your game-viewing experience more personalized. Rise early to be guided by both a private ranger either on foot or in an open game viewer in search of the Big 5 for which the reserve is well-known. Lion, elephant, buffalo, rhino and leopard are sighted frequently as well as packs of wild dog. The world-renowned BBC and National Geographic wild dog sightings of Madikwe have been well recorded.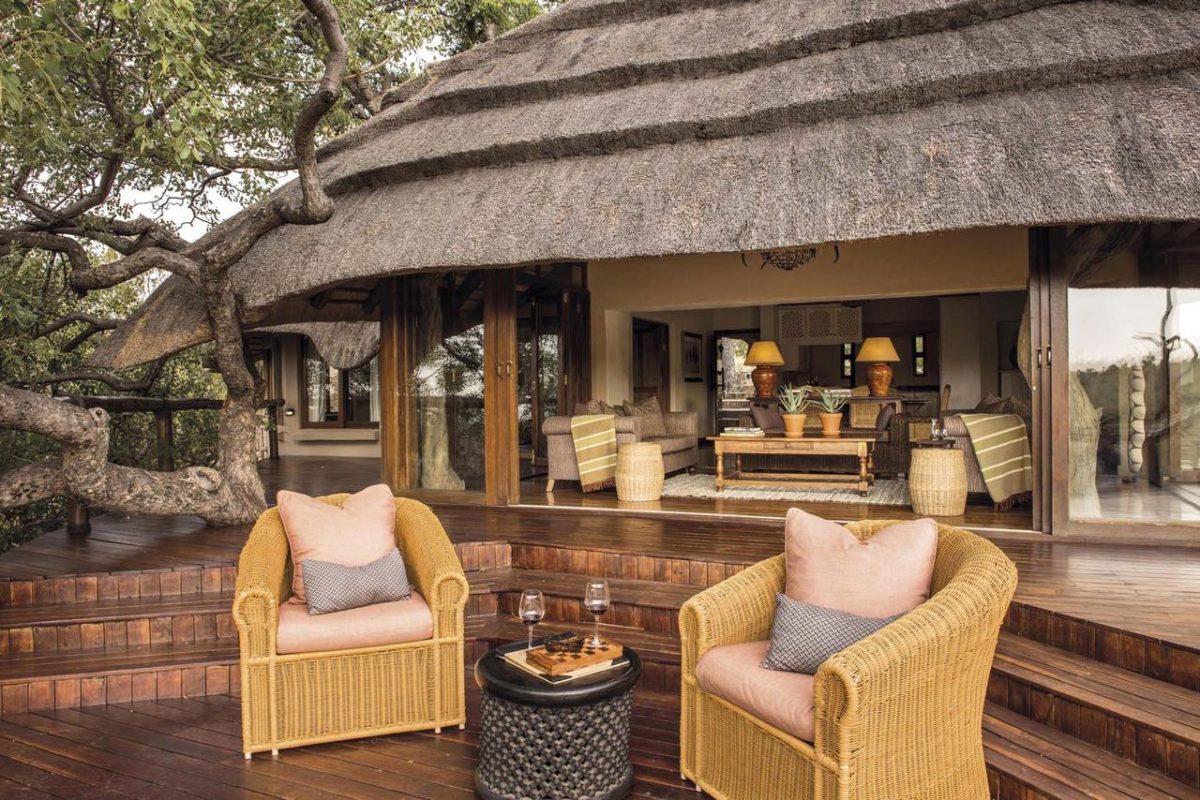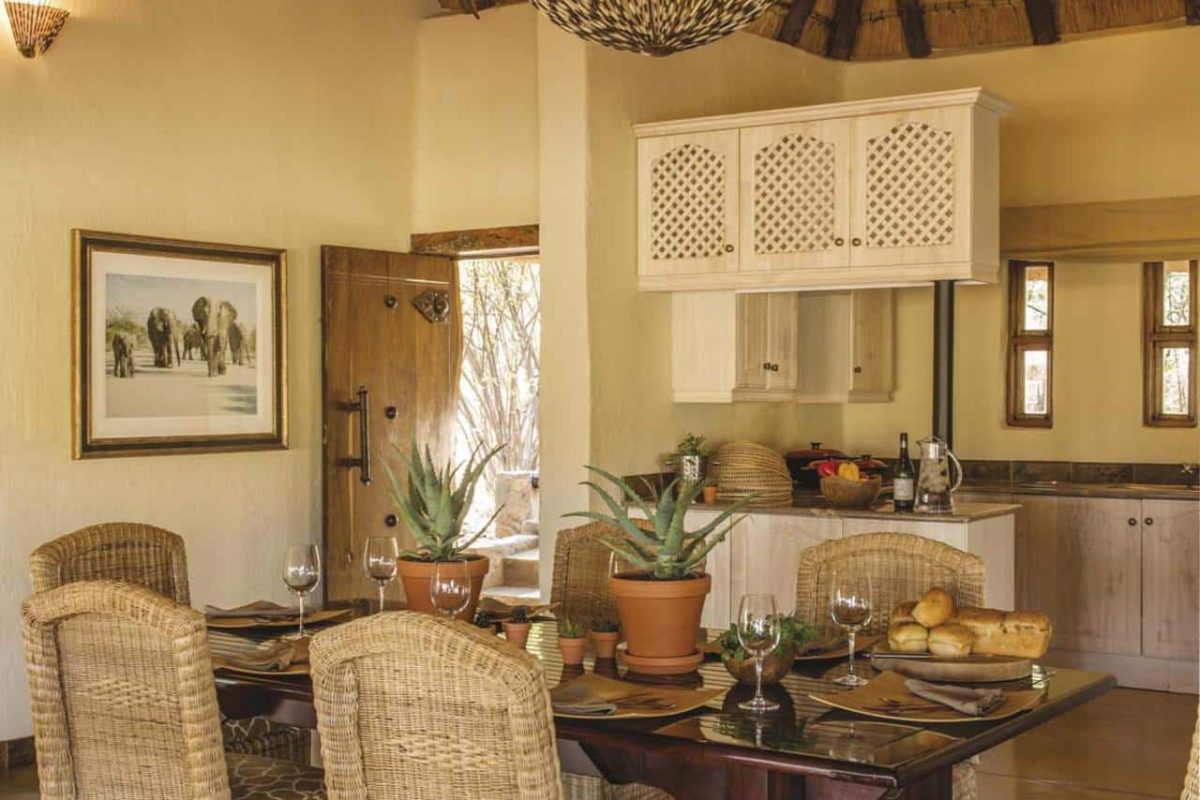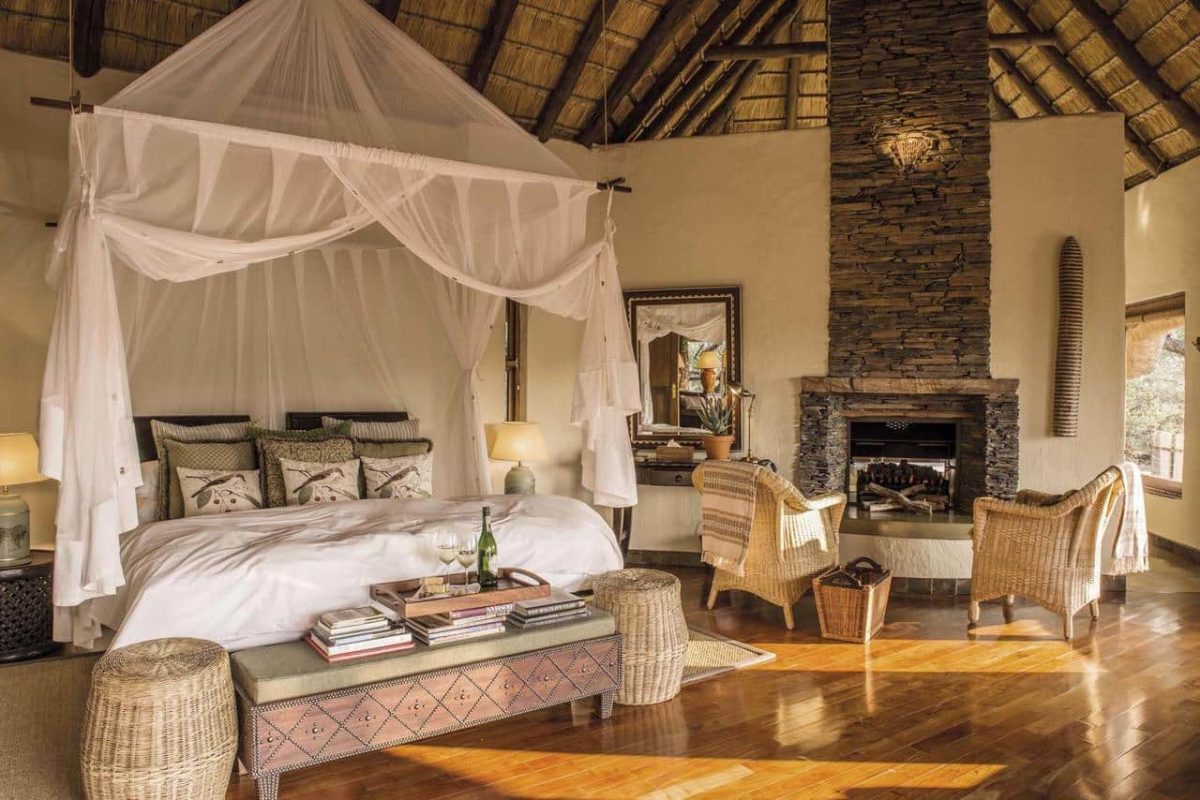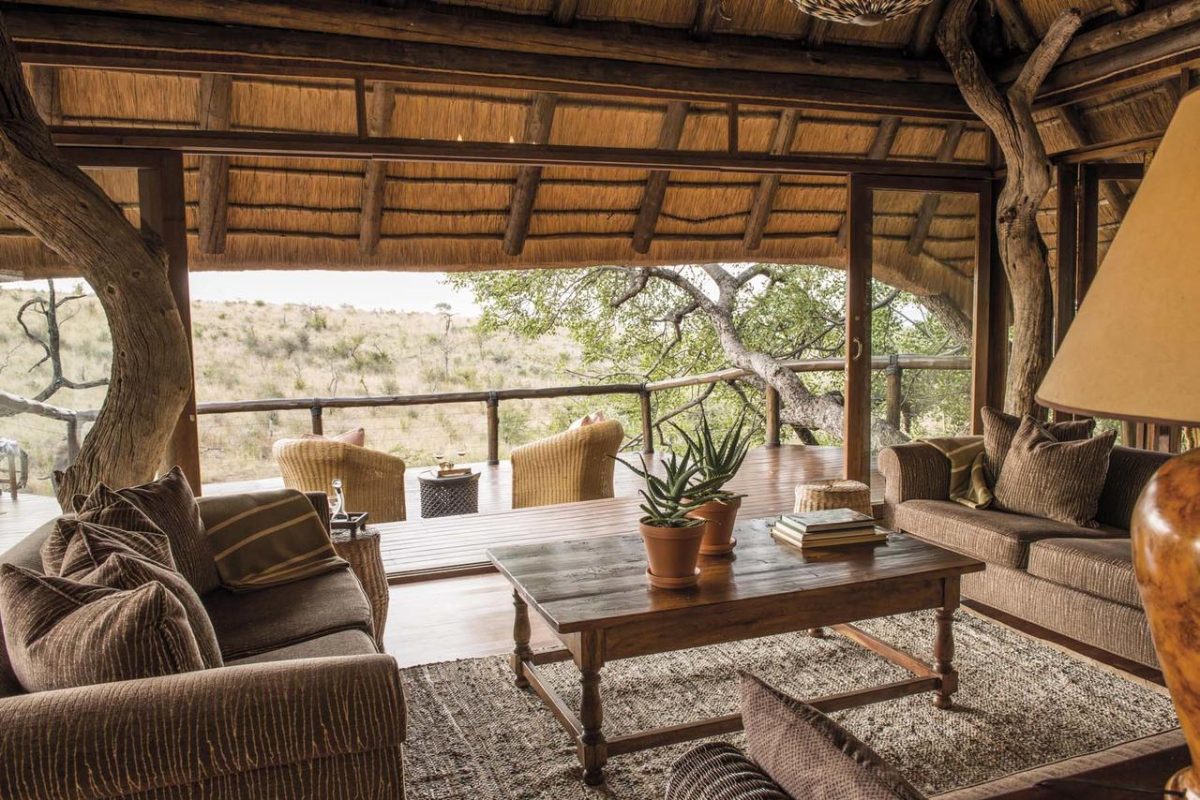 Milandi's review of Tuningi Safari Lodge, Madikwe
Heidi has been at Tuningi for 14 years with her husband (both ex Kings Camp in the Timbavati) and she is a great host. The property has a real 'home away from home' feel and you get the impression nothing is a problem. I loved its relaxed atmosphere. And as with a number of other Madikwe lodges, it offers a great family safari option.
Pros: Stunning hide near waterhole with nice lunch / dinner spot under trees,  Kids play area and good kids safari programme.
The two-bedroom suites are great for either families or 2 couples sharing. It is a good option for families with smaller kids as it is fenced,
Tuningi is a good option for both families and couples, and manages to get the mix right.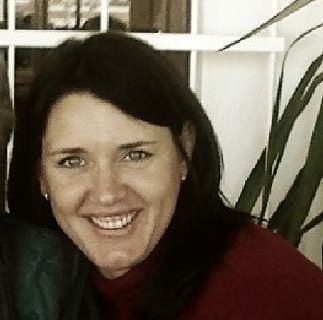 Special offers
Combo Offer - Stay 6, pay for 5
Stay 6 nights, pay for only 5 - package also includes flights between Madikwe & the Kruger
Stay 6 nights, pay for only 5 - package also includes flights between Madikwe & the Kruger Can combine Madikwe Hills OR Tuningi Safari Lodge with Kings Camp
Terms & Conditions: Also Valid Nov to 23 Dec