Jamala Madikwe Royal Safari Lodge
Overview
Jamala Madikwe, Royal Safari Lodge offers an intimate bush experience. Tucked away in the far north of South Africa is a 75000 hectare, malaria-free wilderness inhabited by a profusion of species from Vervet monkeys to Leopard. And - of course - the odd very fortunate human.
Madikwe is widely acknowledged as being one of the finest conservation areas in Africa. The sheer, unadulterated wilderness of this place is breathtaking. The remarkable lodge is crafted from an exquisite palate of rich woods, raw stone and soft muted tones. Elegantly proportioned suites offer individual rim-flow pools, sweeping wooden decks and private outdoor showers.
Guest facilities are of the highest quality whilst service is attentive and warm, never intrusive. Designer dining is of the highest standard and a team of Chef's prepare gourmet dishes for guests who dine within the plush surrounds of the elegant dining room, al'fresco beneath a million stars for those glorious African evenings, or in the privacy of their beautifully appointed rooms.
Jamala Madikwe Royal Safari Lodge gallery
Jamala Madikwe Royal Safari Lodge on the map
Rooms
Jamala Madikwe Villa's
The Lodge gently embraces the lay of the land with five freestanding villas. Each villa offers luxury and intimate privacy. Combined with outdoor facilities which include individual rim-flow pools and salas, expansive wooden decks and private outdoor showers. The beautifully appointed Villas has incredible views from the wrap around deck over the Jamala waterhole and the African savannah plains. The Villa is situated very close to the main lodge and has all the amenities you would expect from a 5 star property. Antique four-poster beds draped in mosquito netting paired with glass fronted bedrooms ensure that every waking moment is spent enjoying Africa and its wild inhabitants.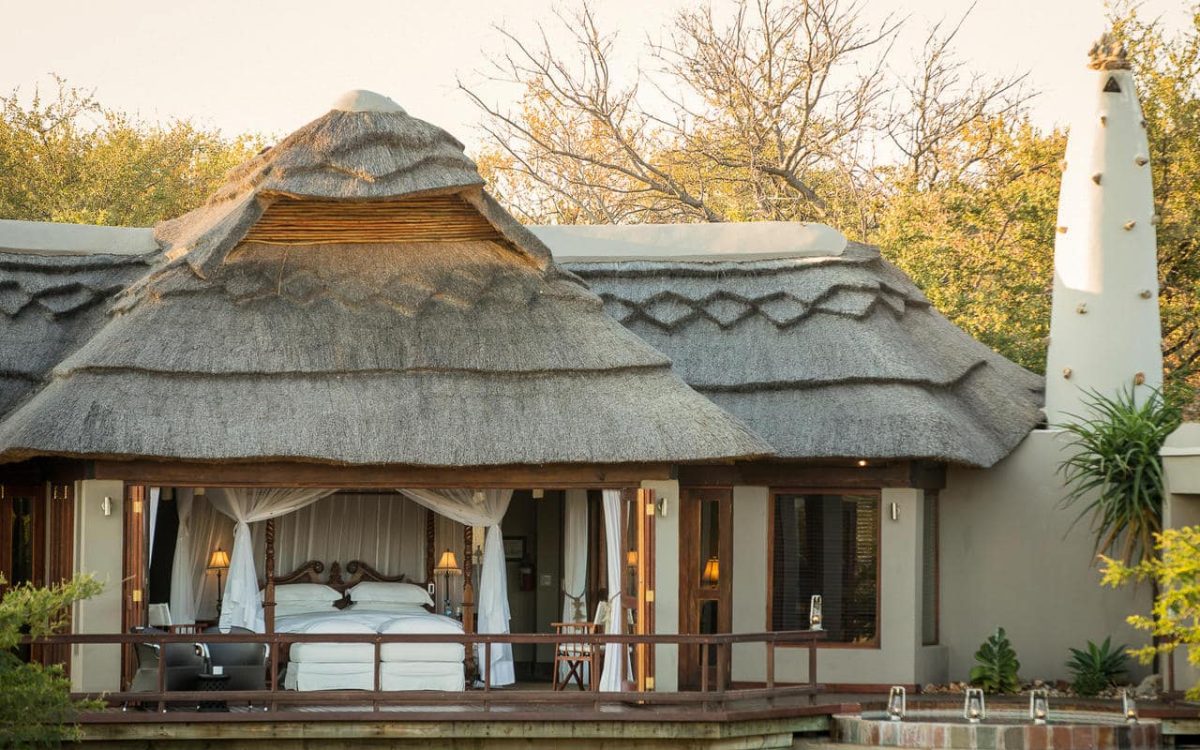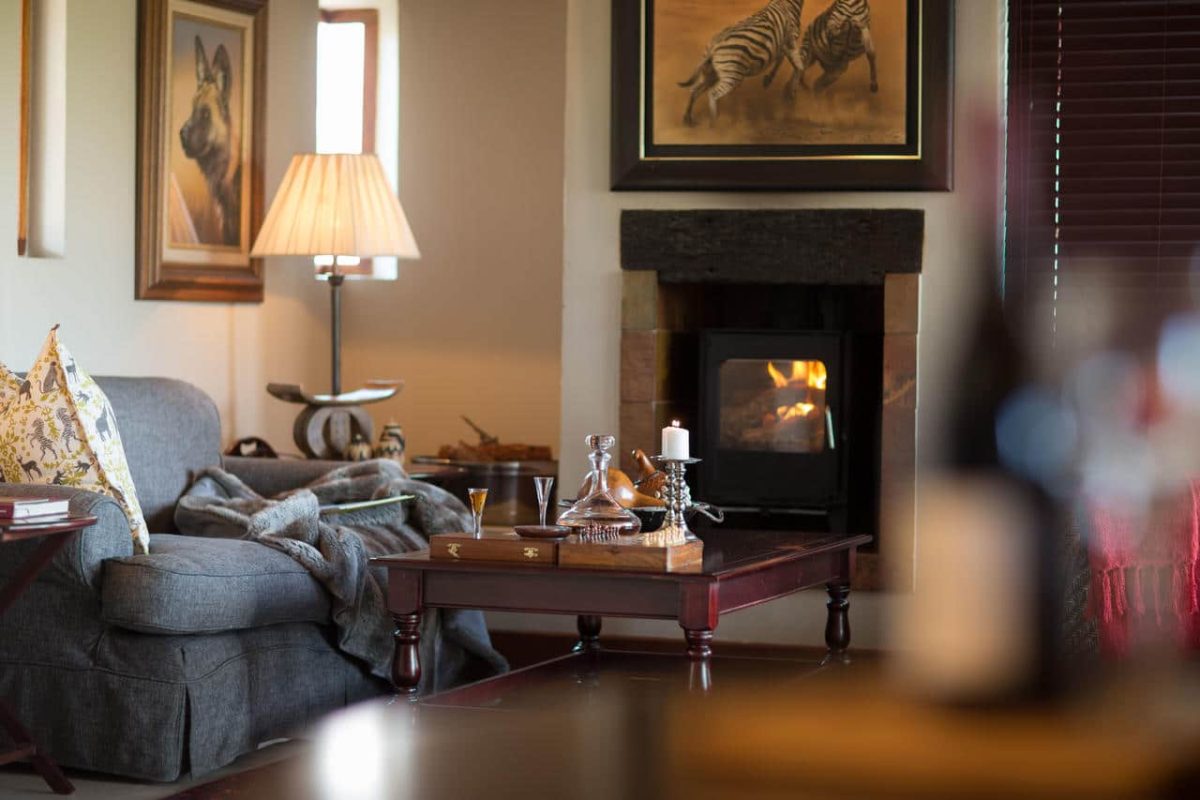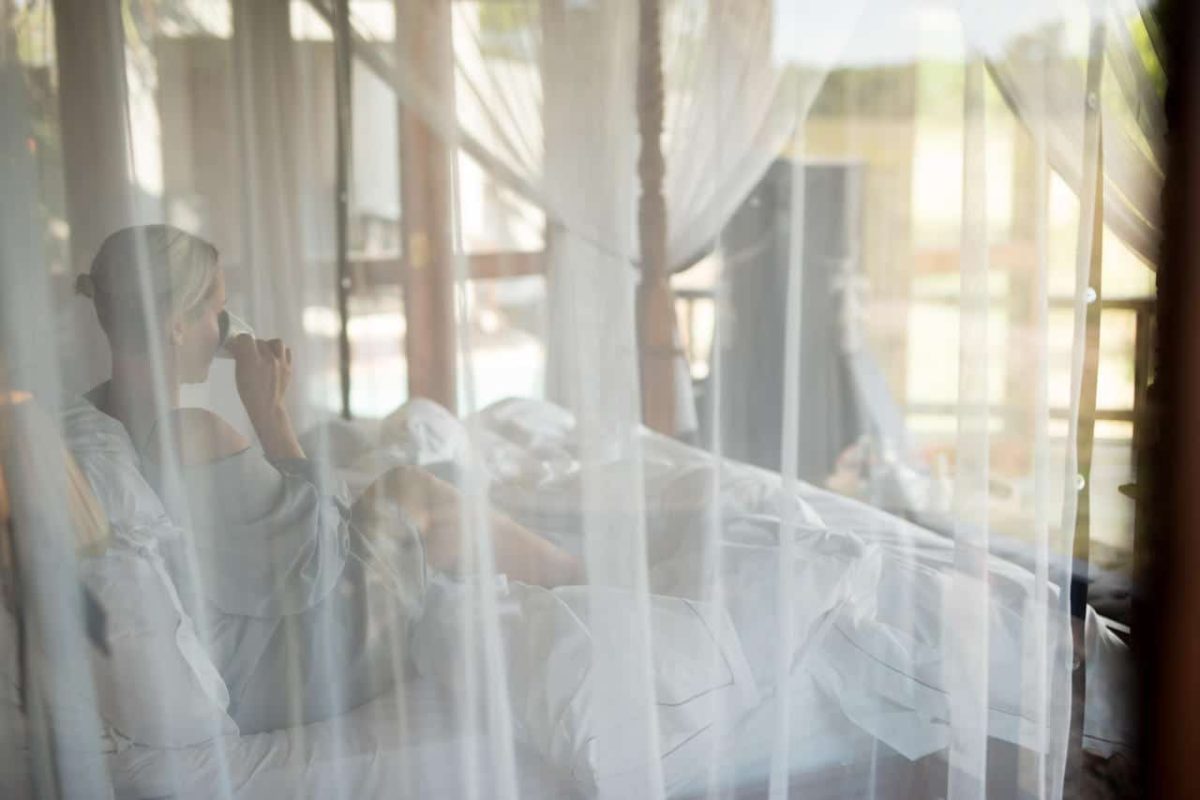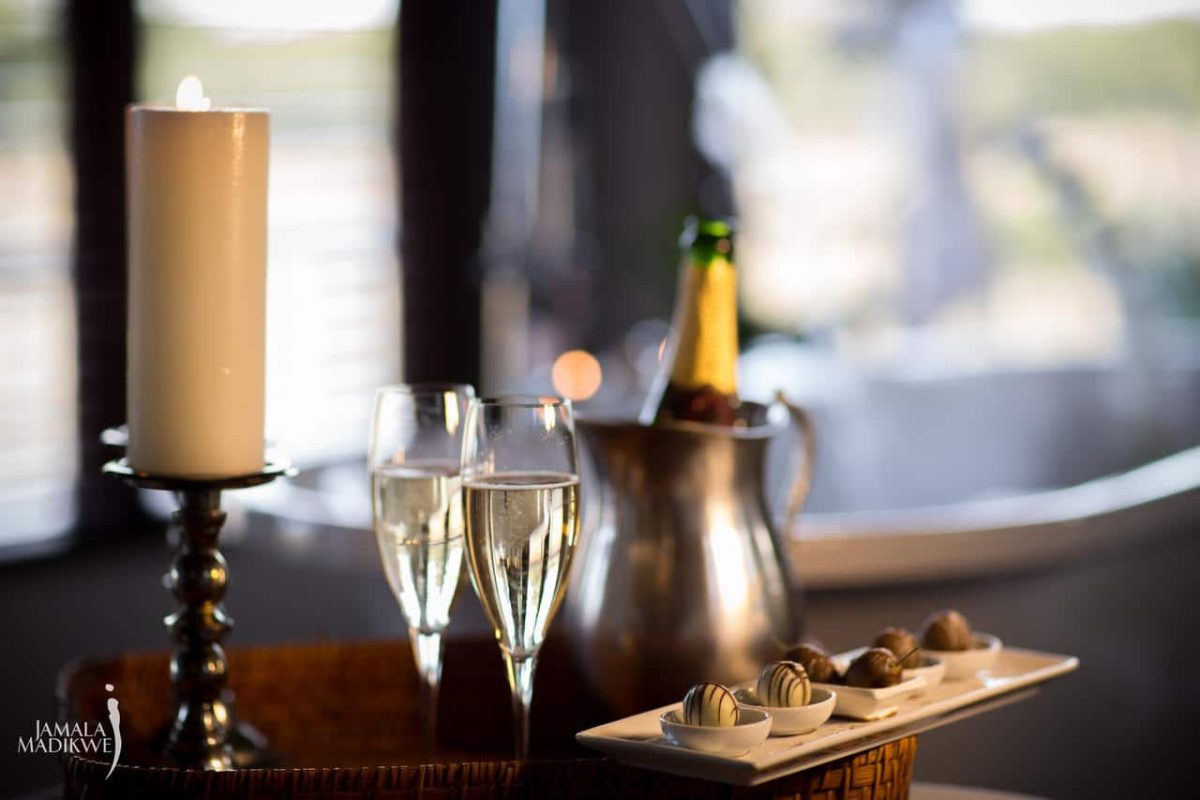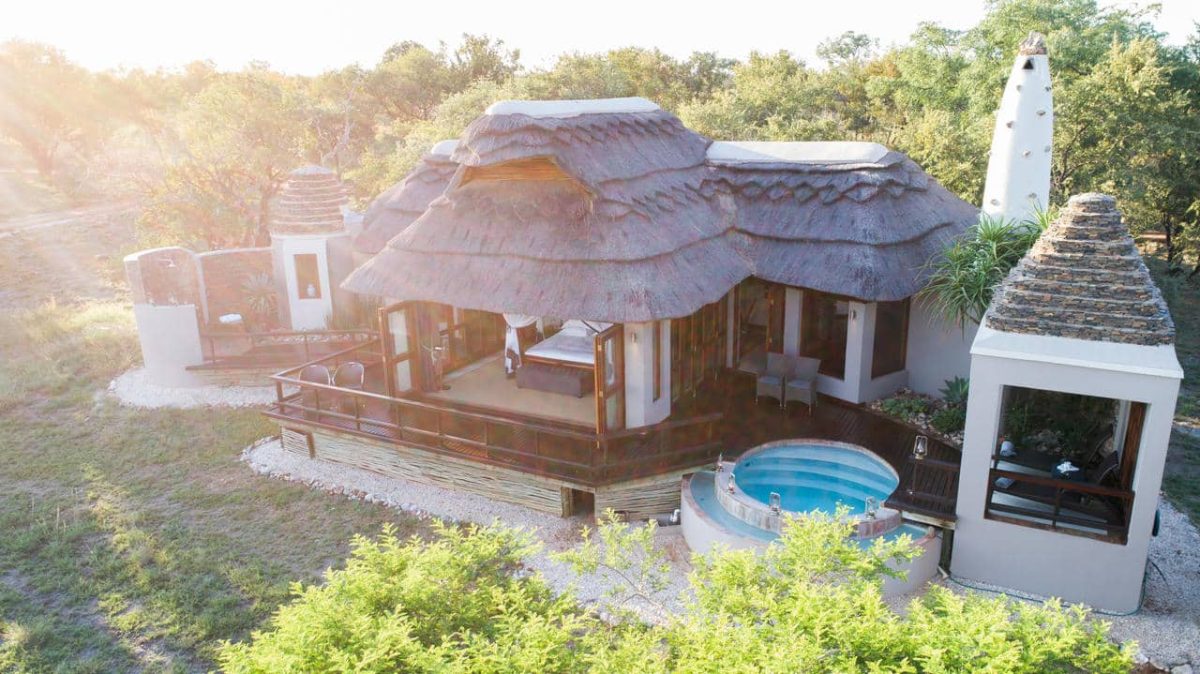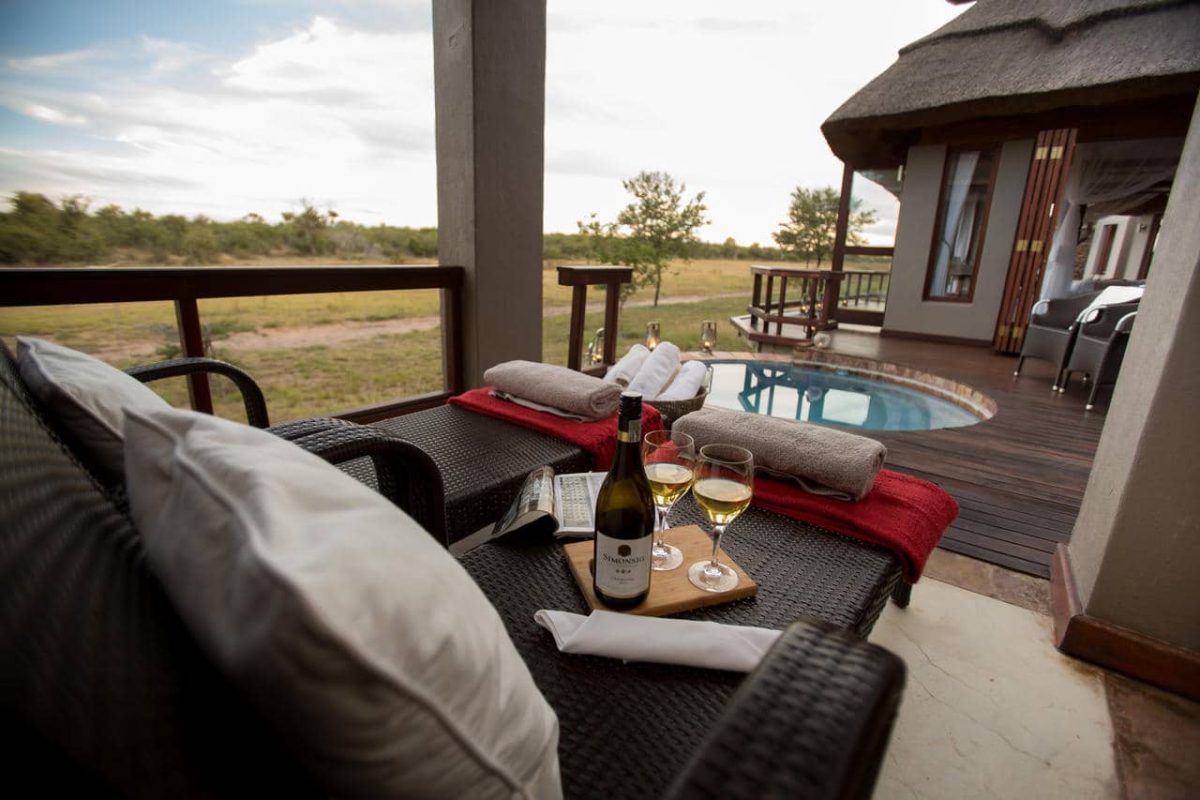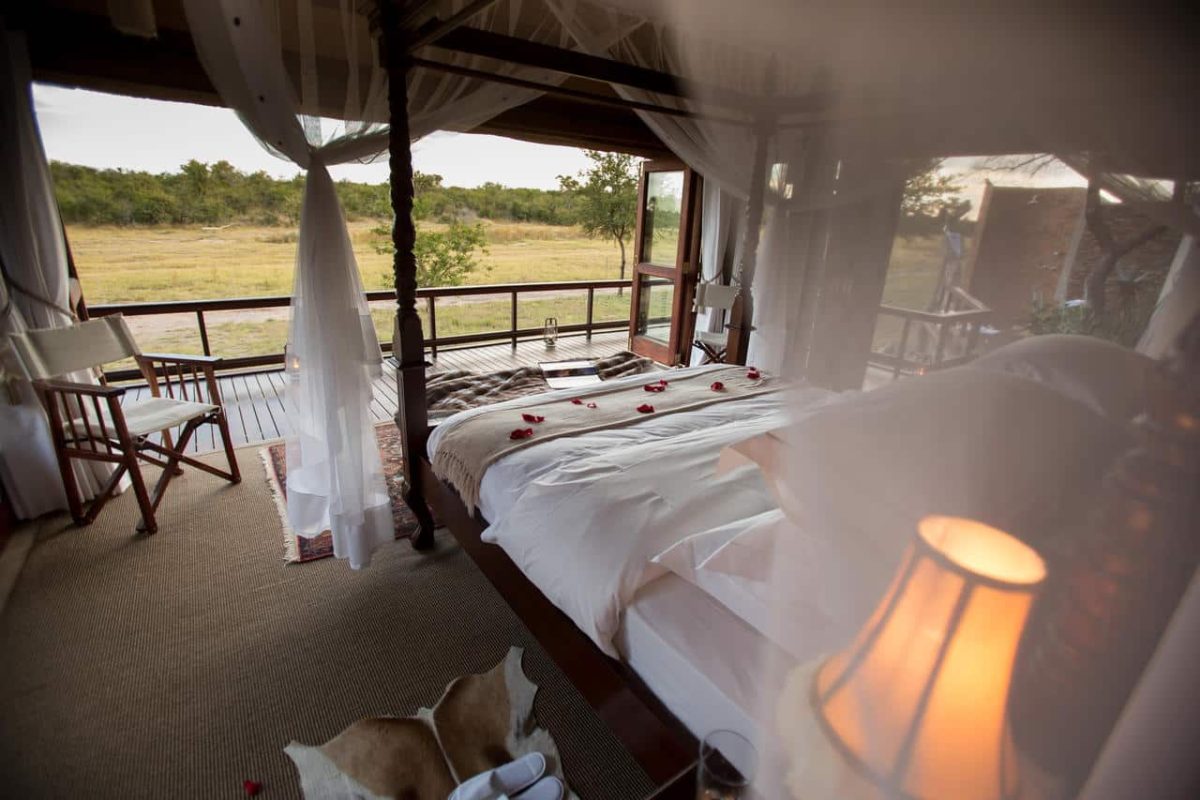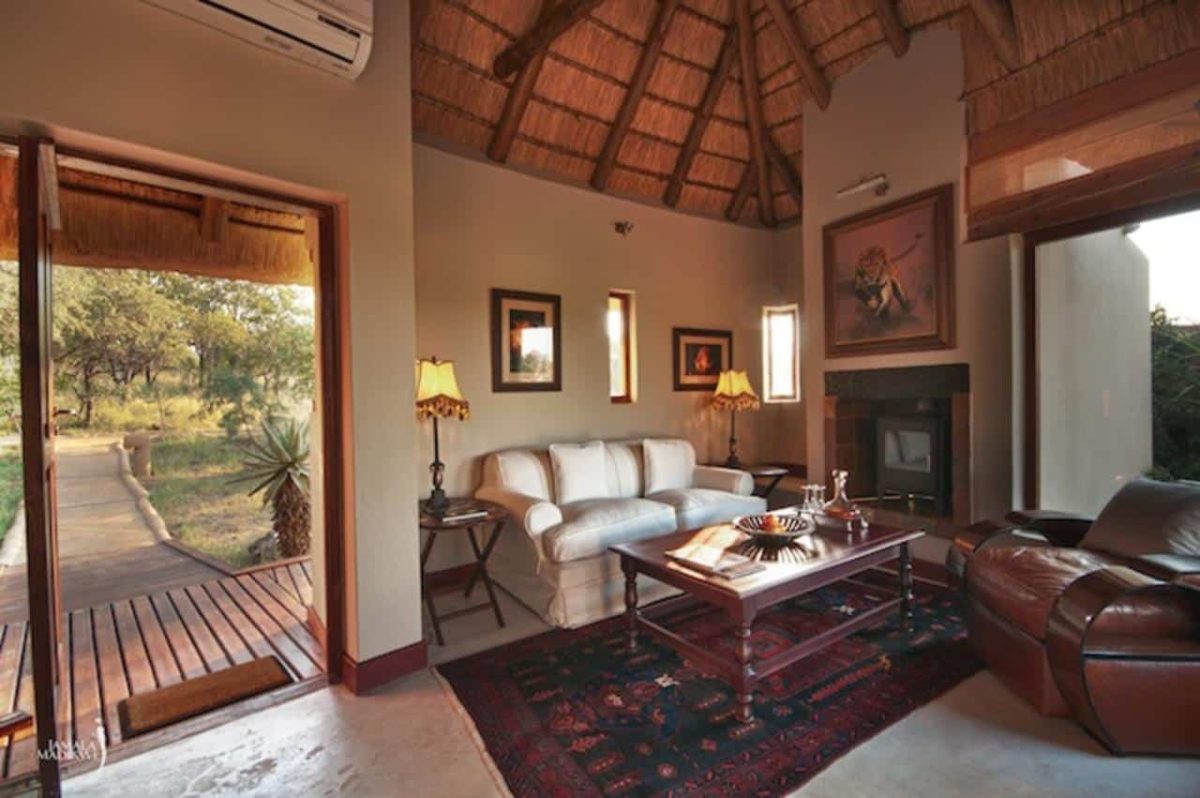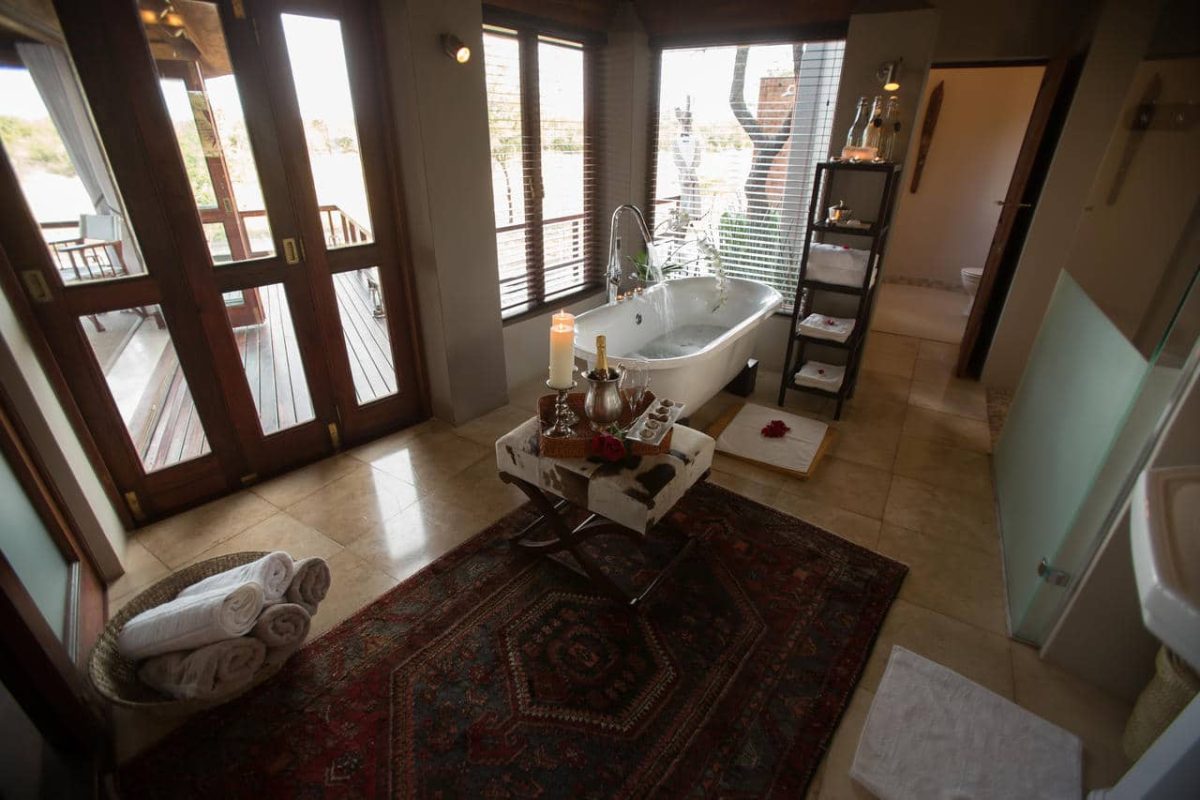 Malaria Rating
Non-malarial area
See other options in this area