Kids in Style Family Safari
The Kids in Style tour begins with unsurpassed game-viewing at the malaria-free Madikwe Game Reserve and continues to cosmopolitan Cape Town. It ends on a high point with whale-watching, beach-combing and many other activities in Hermanus
PRICING FROM
$ 13,278 (Pps)
Overview
This sample Kids in Style family safari is proving very popular, being both relaxing and yet visiting three contrasting areas.
The safari begins with unsurpassed game-viewing at the malaria-free Madikwe Game Reserve and continues to cosmopolitan Cape Town. It ends on a high point with whale-watching, horse-riding, beach-combing and many other activities at award-winning child-friendly Grootbos Nature Reserve.
Tailor-made Options
This is a sample tour so ask us for a tailor-made quote. You can add a few nights in Durban or even Botswana for a incredible family walking safari.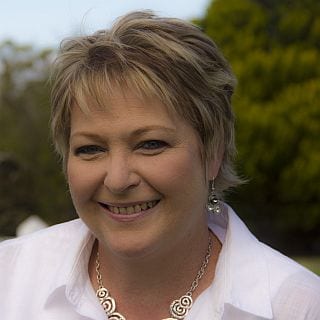 Sonja Brand
Africa Travel Specialist
Our experienced band of Safari Planners can create a bespoke plan for you. More enriching, more restorative and making more of a difference. Discover how working with a specialist adds value to your African adventure.
Kids in Style Family Safari at a glance
Hi I'm Milandi, I'm here to help you plan your ideal holiday experience
An idea of price
All our itineraries are merely samples of what we can arrange. Virtually every trip is tailor-made for you. The exact price of our sample itineraries depends on the time of year and accommodation used. This is merely a guideline.
It excludes regional flights to the start and end of the itinerary (as these may vary depending on where you fly into Africa). But it includes an estimate of any flights WITHIN the itinerary. Contact us for a quote including any regional flights needed.
Pared Back
If you like this sample itinerary, we can do something similar for a lower price, using different accommodation
Red Carpet
If you like this sample itinerary, we can roll out the red carpet by using different accommodation
Pared Back
If you like this sample itinerary, we can do something similar for a lower price, using different accommodation
Red Carpet
If you like this sample itinerary, we can roll out the red carpet by using different accommodation
Pared Back
If you like this sample itinerary, we can do something similar for a lower price, using different accommodation
Red Carpet
If you like this sample itinerary, we can roll out the red carpet by using different accommodation
Pared Back
If you like this sample itinerary, we can do something similar for a lower price, using different accommodation
Red Carpet
If you like this sample itinerary, we can roll out the red carpet by using different accommodation
Selected accommodation for this tour