As you may have realized, South Africa has had a bumper tourism season. It's increasingly difficult to find accommodation in South Africa for our clients. This is due to a number of factors:
The relative weakness of the Rand effectively meaning that South Africa is offering excellent value for money
The perceived threat of terror attacks in some other traditional destinations
And of course…the world finally realizing what an amazing destination we are!
But South Africa is a relatively small destination in terms of beds compared to bed night-giants of France or Italy. At some point (now!), the beds run out. Trying to find space in Cape Town in October is like trying to find a last minute cheap flight over Thanksgiving. And don't get me started on Christmas!
People want to come to South Africa because they've heard their friends raving about it, and they want a quality holiday BUT then all our lovely preferred hotels and lodges are full. We are an experienced tour operator with a very good depth of product knowledge. But there comes a point when we say "we cannot help you as all that we can offer you is not what we want to sell". (Booking.com will still continue to sell you a game lodge even if it's in a poor game reserve with not much free-roaming game, but that's another story…)
So where to find accommodation in South Africa?
One of the aspects that I love about South Africa is its sheer diversity – in terms of landscape, climate, culture and even wildlife.
Yet so many overseas visitors have only heard of the triumvirate: Cape Town, the Kruger and the Garden Route. (If we're lucky you can add the Winelands and Hermanus to that list.)
So it's no surprise that these are the destinations which are full to bursting. Yet we have so much more to offer, even for the 1st time visitor. Below are some in-country options, when your tour operator says 'no can do'… (Or Booking.com says that Cape Town is 93% full and the rest are Backpackers).
TIP
I am not saying go ONLY to these areas, but if a specialist tour operator can find great places to stay for most of your trip, they will work extra hard to find an option for the last few nights. If every destination is proving difficult to book, then they will ask you to look at other dates. And this may not be possible either.
KwaZulu Natal
Many people haven't even heard of KwaZulu Natal (or KZN as its short form), but for me, it is one of South Africa's finest destinations.
What I like is the variety on offer from the soaring mountains of the Drakensberg to the golden beaches of the Dolphin Coast. You have a range of Big Five game reserves to choose from AND these are within comfortable driving distance from the magnificent Maputaland coast. Other delights include the Anglo-Zulu battlefields in Zululand, the charming Midlands Meander, the wetlands of Isimangaliso and turtle-tracking. (I defy you not to be moved by the magnificent stories told by the Battlefield guides).
It's a great destination for people who like to be active with superb mountain hiking, treetop canopy tours, kayaking, snorkeling, horse-riding and diving all easily accessible.
Either plan a whole holiday in this one area or combine it with one of the more well-known 'honeypot' destinations like Cape Town.
Articles on KwaZulu Natal
Turtle Tracking in KwaZulu Natal
Cape Vidal – Bush & Beach in one day
West Coast and the Cederberg
Yes I know I'm biased. But these destinations are an easy drive from Cape Town AND much more likely to be available. Though they are often lumped together (ummm), they are actually very distinct destinations. The West Coast offers stunning sea food restaurants, a relaxed atmosphere, the turquoise waters of Langebaan lagoon for swimming and learning to kite-surf. Ideal for the high summer as the sea breezes keep it from getting too hot.
The Cederberg offers stunning mountain terrain for walking, swimming in rock pools and a sense of wilderness not easily found in much of the Western Cape. It's much hotter than elsewhere. So it's ideal for early summer (October and November) and late summer/autumn when Cape Town and Hermanus are starting to get much colder. The Cederberg will still be delivering warm to hot days well until the end of April.
Articles on the Cederberg
Walks in the central Cederberg
What about Game Reserves?
The Kruger National Park and its adjacent private game reserve as well as the non-malaria reserves of the Eastern Cape and Madikwe have been in hot demand in 2016. Space at a good game lodge in a prime game-viewing area is rare.
So consider these stunning areas instead…
Waterberg and Welgevonden
The Waterberg has much on offer. There are game reserves to suit all budgets, including the Big Five reserves of Welgevonden and affordable Entabeni. It is stunningly beautiful with high forested mountains intersected by savanna plains. The Waterberg is also easy (and affordable) to get to being only 3 hours' drive from Johannesburg. This means you don't have to fly there and self-drive is a good option (or road transfers if you prefer).

Mashatu
Mashatu is actually in Botswana but it is accessed via South Africa. It is one of my personal favorites having offered more adventurous safari options for years. Stunning scenery, game drives, bush walks, horse riding and mountain biking are all available. Great to combine this with the Waterberg (see earlier) and also the less visited yet beautiful Tzaneen area.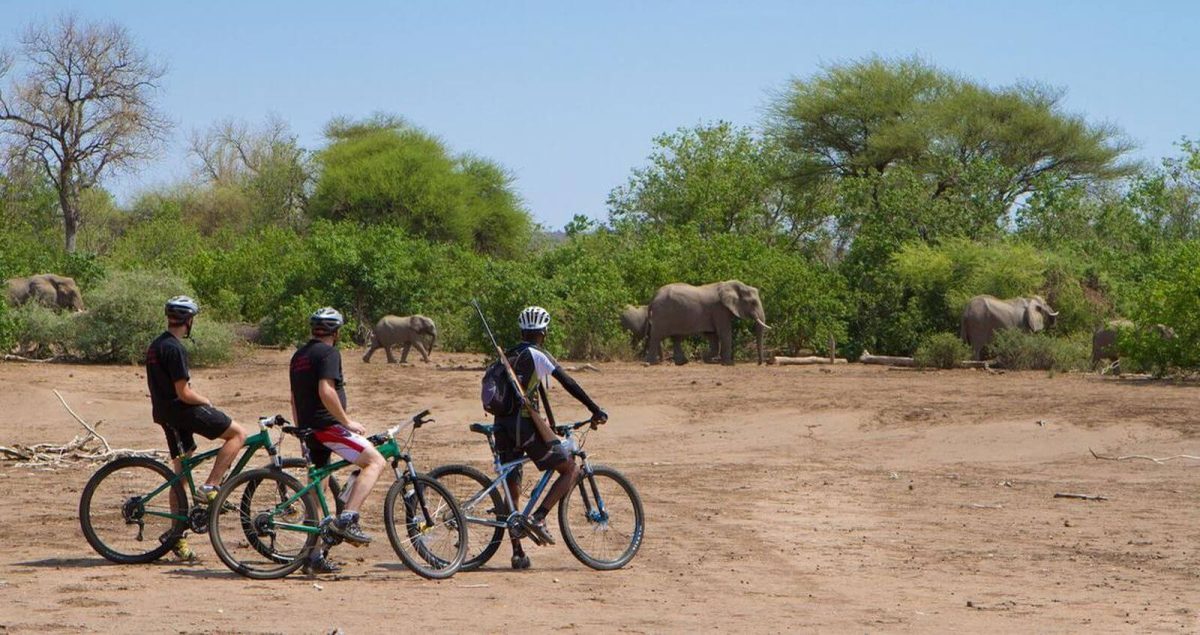 Interior of the Eastern Cape
How about heading inland to the Great Karoo of the Eastern Cape to little gems like Samara and Mount Camdeboo. Here you won't see the big five, but you will have an excellent game-viewing and safari experience and are likely to see cheetah which are extremely rare.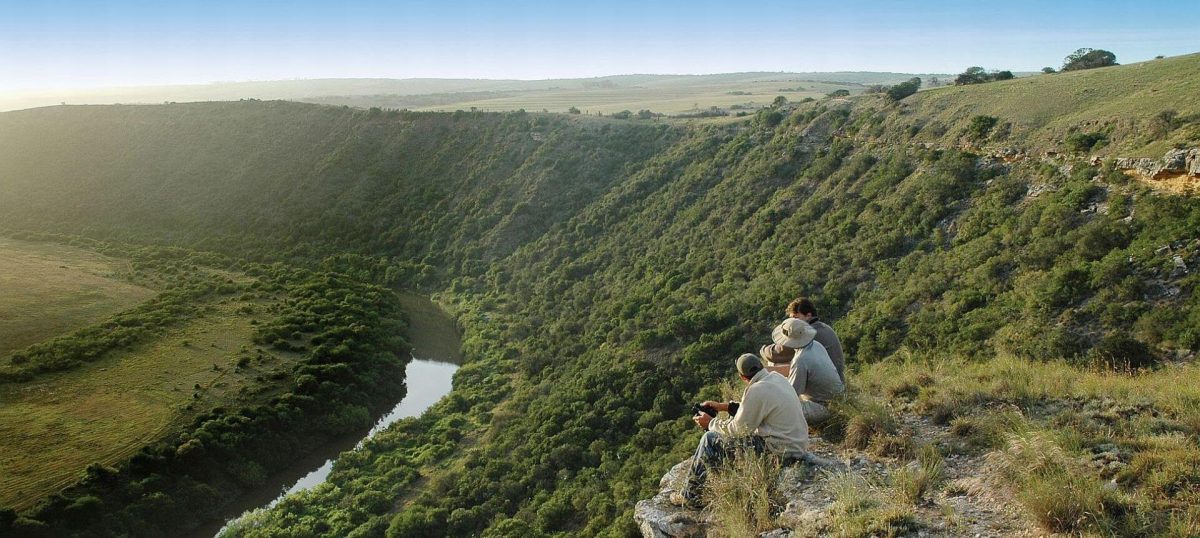 I hope this article was helpful? Please don't hesitate to contact us if you are looking for space in South Africa and you are open to new ideas.
I will leave you with some thoughts on flexibility.
Flexibility
1) Try to be flexible with dates if you can and say which one place you really want to stay at (if there is one…) Then your tour operator will plan the trip around that hotel or game lodge.
2) Have a flexible attitude. Most likely it's the destination you want to visit, not a specific hotel. So if you mostly like to stay in 5 star hotels, tell us that you are OK with a 4 star hotel if needs be. This gives us way more options.
3) If South Africa cannot help you, why not consider Zimbabwe or Zambia?
4) Finally… why not come next year? Things are already getting booked up but if you book early, you will still get most of the places you want
Chat to us
Tell us what you have in mind and we'll craft an itinerary for you, at no obligation
Contact Us Now
About Cedarberg Africa
Cedarberg Africa is a specialist tour operator for Southern and East Africa. We focus on upmarket tailormade safaris for discerning and inquiring people. Several of us have visited Rwanda and so we can chat to you about a possible trip from personal experience, weighing up the different options, to plan a trip that is just right for you.
Contact us if you'd like a tailormade safari quote for your Rwanda safari trip.