Tanzania or Kenya for your next safari?
Choosing between Tanzania or Kenya for your safari isn't as clear-cut as you might think. But one thing is for sure: it is surprisingly difficult to combine both countries on one trip…
On the map it looks like you can just hop across the border from the Serengeti into the Masai Mara. But in reality, it's not possible by road, only if you're doing a private fly-in safari. If you have enough time (at least 2 weeks) you can opt to visit some Kenyan highlights, return to Nairobi to fly to Arusha, and then do a few days in Tanzania. But that ends up being a lot of driving. OR a lot of flights!
Thus most people have to choose between Tanzania or Kenya…
Side Note
Even before choosing between Tanzania or Kenya, you may also be wondering whether to go to East Africa OR Southern Africa (South Africa, Botswana, Zambia & so on).
To help you with this, you might be interested in reading our article that outlines the differences between East Africa and Southern Africa safaris.
There are both similarities and differences in choosing a safari between Tanzania or Kenya. Let's briefly take a look at their similarities:
The Similarities between Tanzania and Kenya
They share the Serengeti bio-sphere with its world-class game-viewing
You will witness the Wildebeest migration in either country (but at different times, see below)
Maasai culture is shared across both countries
Swahili language is spoken
You can combine "bush and beach" with a safari followed up with some R&R at a stunning tropical beach
Road safaris are easily done in both countries
Both have remote areas to explore (to get away from the inevitable crowds)
They have the same broad climate
Safaris are similar in price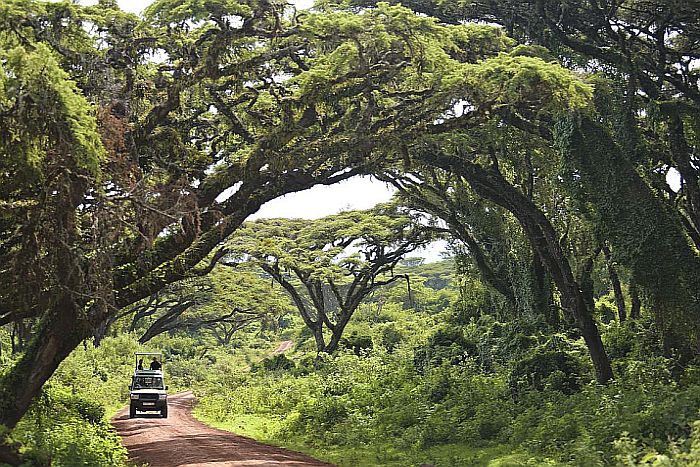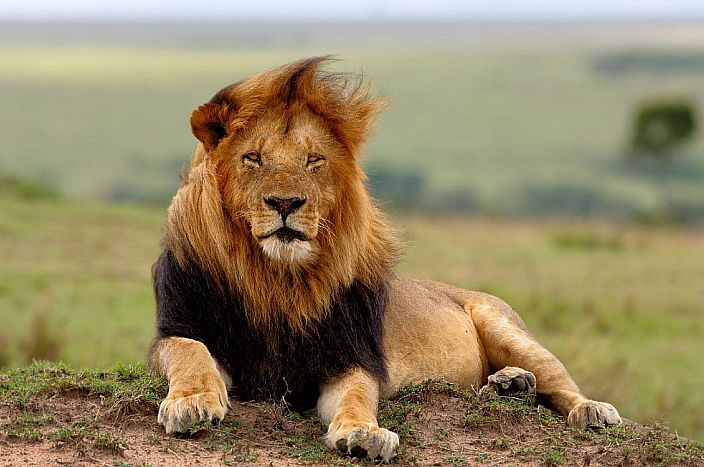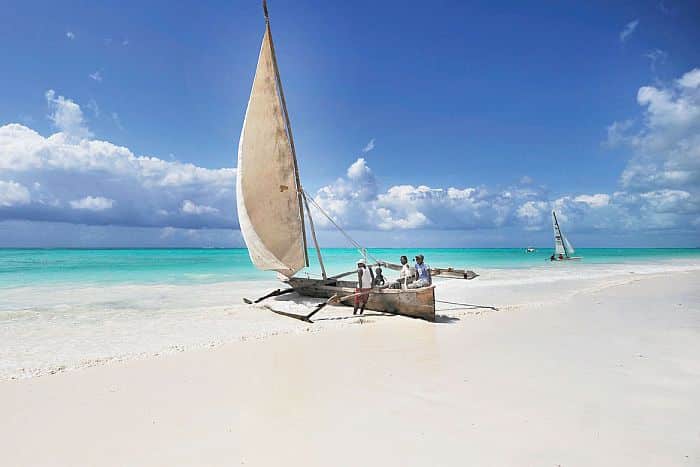 The Differences
The Great Migration is a continuous circular journey between the Serengeti & Maasai Mara:

In Kenya, the majority of the migratory herds will be in the Masai Mara during August to October. But the mega-herds start crossing the Mara River somewhere in July
In Tanzania, the migration is returns to the Serengeti around November, with the herds spread out between Tanzania and Kenya between September and October. In January to March the herds are in the south of the Serengeti to calf. Then they gradually start heading northward for the infamous river crossings in July and August

One third of Tanzania practices the Muslim religion
Kenya was previously a British Colony and so the lingering sense of colonialism is still around
Tanzanian food is slightly spicier than Kenyan dishes
So now lets get down to brass- tacks…
If you are looking for distinct pros for either Tanzania or Kenya that'll help you decide, here are a few to consider:
Pluses for Kenya
Kenya is generally a little cheaper due to higher park fees and government taxes in Tanzania
There is a range of affordable accommodation options throughout the country
Kenya also has better flight connections to rest of the world. Most people still have to fly into Nairobi and then transfer to Kilimanjaro or Arusha for Tanzania. So if you are short on time, you have less travelling at the start and end of your safari
Also, the flights are cheaper into Nairobi as there is more competition
Nairobi has much more to offer than Arusha which acts as the gateway into northern Tanzania
Laikipia ranches are a unique Kenyan speciality – these colonial homesteads offer a very personalised experience combined with a range of activities from game drives, to bush walks, horse-riding to star-lit sleep-outs. These are often perfect for family safaris. Only Chem Chem offers a similar concept in Tanzania
You can see the highly endangered Black Rhinos in Kenya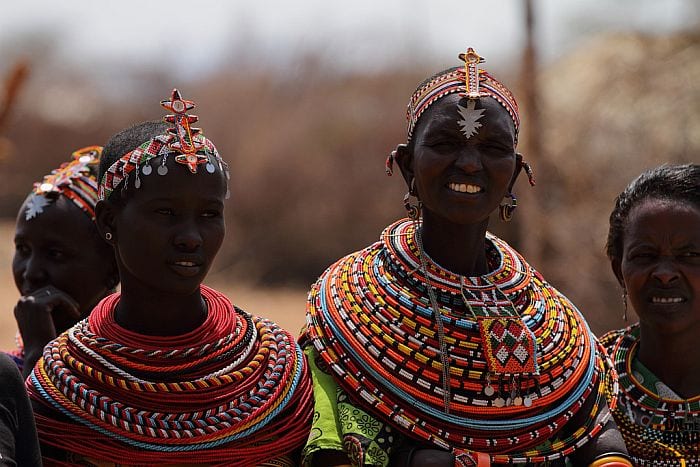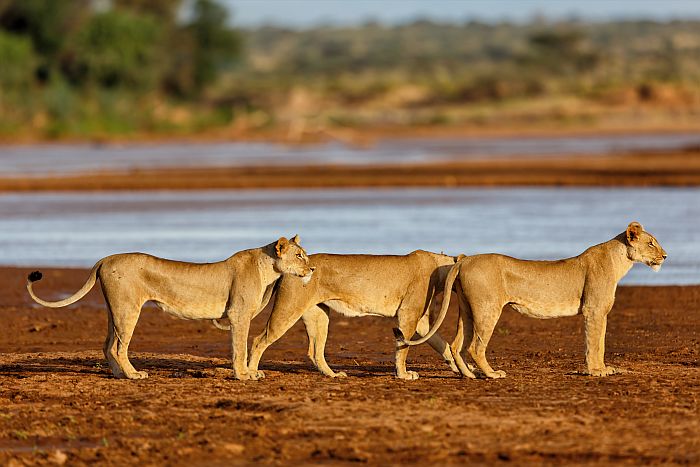 Download our Insiders Guide to Kenya Safaris
Best Game Reserves, sample tours & camps, and the low-down on when & where to visit!
Get our Free Guide here
Ginny Russell
Co-founder & Director
Hi I'm Ginny, I'm here to help you plan your ideal holiday experience
Pluses for Tanzania
The Great Migration is in Tanzania for many more months than Kenya so you have a greater chance of spotting it if outside of the peak season
It is slightly less busy in the peak season (July to September)
There is a greater diversity of landscapes (not just open savanna plains – you have the Ngorongoro Crater, Lake Manyara etc)
Zanzibar offers island beach getaways
You can also go Chimpanzee tracking in Tanzania
It is easier to do a road circuit as the drives between safari destinations are shorter
Tanzania is great for hiking with the Ngorongoro highlands and the rift valley escarpment
Tanzania is home to the mighty Mount Kilimanjaro so some people like to combine a guided multi-day hike with a safari afterward
Download our Guide to Tanzania Safaris
Major Game Reserves, Sample Tours & Camps, plus the low-down on Best Time to Visit!
Get our Free guide here
Ginny Russell
Co-founder & Director
Hi I'm Ginny, I'm here to help you plan your ideal holiday experience
Summary
Generally speaking, the similarities outweigh the differences. So it often comes down to personal preferences when choosing Tanzania or Kenya. However, the time of year will play a big part, especially if you are keen to see the migration.
If you are keen to get out and walk during your safari trip, then Tanzania has the edge.
If you like the idea of staying at a ranch in the bush (a la the Royal Family) and enjoy diverse activities in a stunning setting, then Kenya has you covered.
Similarly, you might want to head to a remote corner of Africa to track chimpanzees – here Tanzania wins.
Probably the easiest option is to arrange a no-obligation chat with us so that you can mull over the options with someone who knows…
You might also be interested in some of our other blogs relating to these two countries:
---
"Tanzania versus Kenya for your Safari " was written by Cedarberg Africa
Cedarberg Africa is a specialist tour operator and safari designer for Southern and East Africa. We offer 16 different countries in Africa. And we are a family-run company with over 25 years of experience. We make our money through specially negotiated rates with the safari camps. So you will get the benefit of 1st hand safari experience at no extra cost …
Contact Us to start planning your safari to Africa…