Coming to Southern Africa for a great safari
More often than not, the first question that comes to mind when planning a safari is, 'when is the best time to go?' Typically in Southern Africa, the safari season we recommend is the dry winter and spring months of June through to October.
But why do we say this, and what are the implications if you simply cannot come on safari at this time?
We recommend the dry winter safari season
(Late May to August)
Quite simply, we recommend this safari season for its abundant game-viewing. Animals need water and food. They therefore come to waterholes (either natural or pumped) and the rivers to drink in the dry winter months of May/June onwards.
In terms of your safari, this means that the animals are predictably seen at certain places and so your chances of finding them increase, almost exponentially, as the dry season progresses.
As the winter progresses the bush dies down and so it's easier to spot the game. The lower grasses also make walking safaris more viable as it lowers the danger factor of stumbling upon a dangerous animal unexpectedly.
Finally the daytime temperatures are very pleasant which means you can comfortably stay in the sun for longer. So you don't need a roof canopy on your vehicle which can restrict your view. This is especially important if you're a keen photographer or birder. The game drives can be longer, even all day in some reserves and parks, with your guide taking a picnic lunch to enjoy in the bush.
The dry season is when the Okavango Delta is in full flood. This is the best time to see Victoria Falls and the important rivers of the Zambezi and Chobe – both a magnet for animals…
Contact us to get the ball rolling!
Not sure where to start? Tell us what you have in mind & we'll create a tailor-made itinerary for you
Contact Us Now
Any downsides?
Well yes there are a few. As the winter progresses, it gets dusty and the landscape becomes much less attractive. Secondly the nights will be cool – even in Africa – and can be downright cold in South Africa.
Finally because it is the best time for game-viewing, this is the peak safari season for most safari camps. Prices are therefore much higher, especially in Botswana and Zambia. Zimbabwe is less affected. But South African lodges tend to have annual prices as their seasonality is not so marked.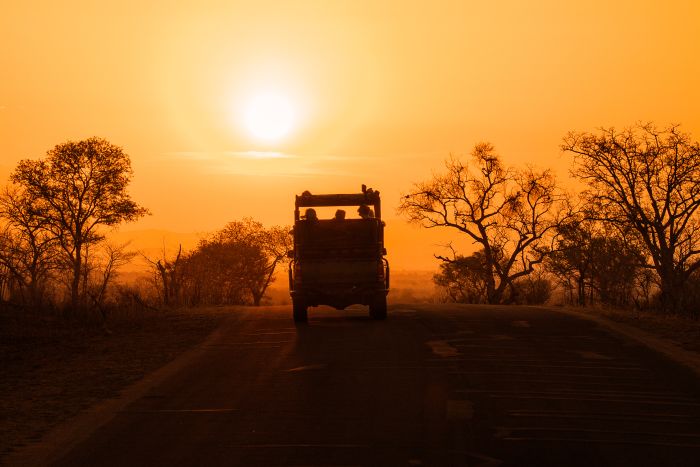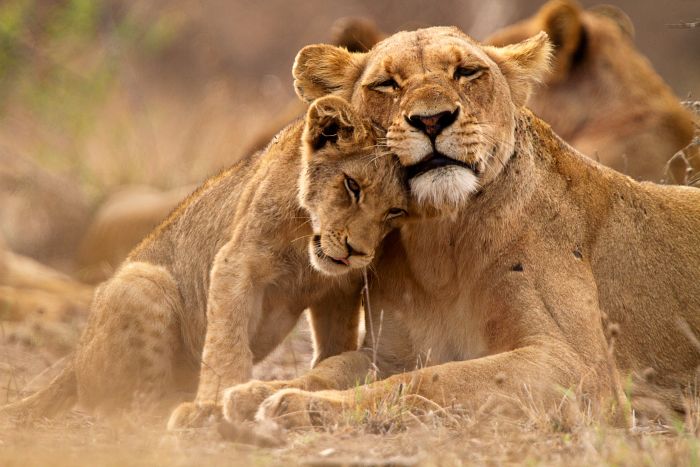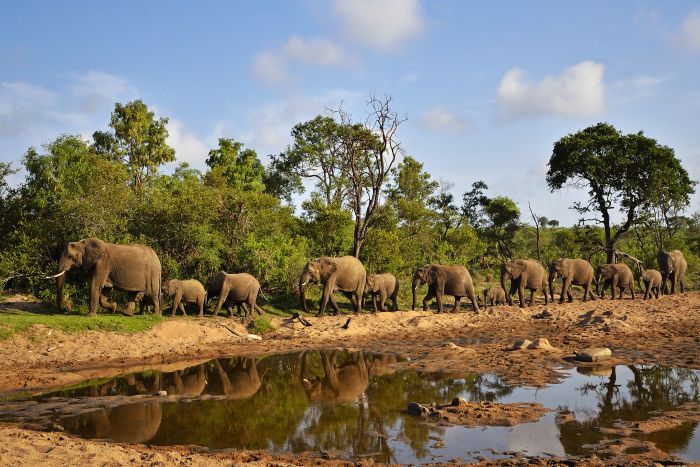 Spring (Sept to Oct)
During the months of September and October, all the above advantages for the dry winter game-viewing are amplified. The animals get even more desperate for water as most of the streams and pans start to dry up as the temperatures rises. As far as safari seasons go, this is still a perfect time for a safari… as long as you can cope with the heat!
The downsides
If you thought May/June was dry, try this time of year! The landscape does get even drier and very dusty. This may not be so obvious close to the big rivers of the Luangwa, Chobe and Zambezi or in the seasonal waters of the Okavango Delta. But it will be very noticeable in the Savuti, the Moremi, the Kruger and many other areas.
It is HOT! There is a reason why October is colloquially called 'Suicide' month in the safari industry, especially in Zambia. Physically your safari becomes less pleasant – though the game-viewing does make up for this. Walking safaris are usually shorter and end by 8am as it's simply too hot to walk. Generally the set departure mobile walking safaris come to an end by the beginning of October at the latest.
Early Summer (Nov to Dec)
This is the safari season you have to be careful about… November is a tricky month. The first summer rains usually come sometime in early November – though they can be any time from end of October to late November. This brings blessed release for the wildlife which is wonderful. But – make no mistake – it has clear implications for your safari!
The animals no longer have to come to the waterholes and rivers to drink. In fact they now want to leave those areas because they have eaten most of what's available there. The grass is gone! Immediately after the rains is generally not the best time for a safari. The open plains now have fresh new grass and lots of surface water, and so the wildlife scatters and heads off into the grasslands. sometimes for hundreds of kilometres. (Remember no fences!)
So the downside is that the game-viewing changes (within 2 weeks) from being excellent to being distinctly on the poor side.
Thinking of doing a luxury South African Safari
Tell us what you have in mind & we'll create a tailor-made itinerary for you
Contact Us Now
But there's an upside
It's not all doom and gloom! If you come with appropriate expectations – and we cannot stress that enough – then there is still lots going on.
Safari prices reflect this with a change from peak season prices to low season prices usually at the start of November. These are often much lower so you get what you pay for! If you come at the start of November you may even be lucky and arrive before the rains.
This safari season is full of babies! As soon as the summer rains come, the animals start having babies so this is a time when you will start to see lots of young animals. The bush bursts into colour and of course the summer months are much better for birding with migratory birds arriving to boost the resident species.
Recommendation
If you are coming to Africa mainly for a safari, consider travelling at a different time – unless you are a keen birder. If you are coming for both general touring and a safari, then consider South Africa. The fenced national parks of the Kruger and Madikwe and private game reserves in Sabi Sands , Timbavati and Eastern Cape are not as noticeably affected as the unfenced reserves of Botswana, Zambia and Zimbabwe.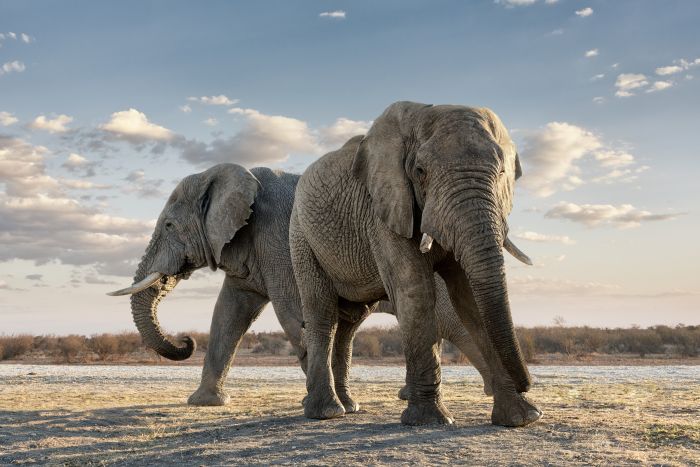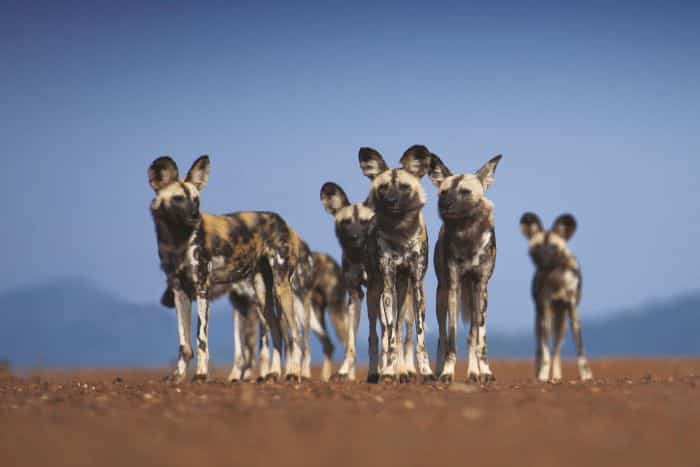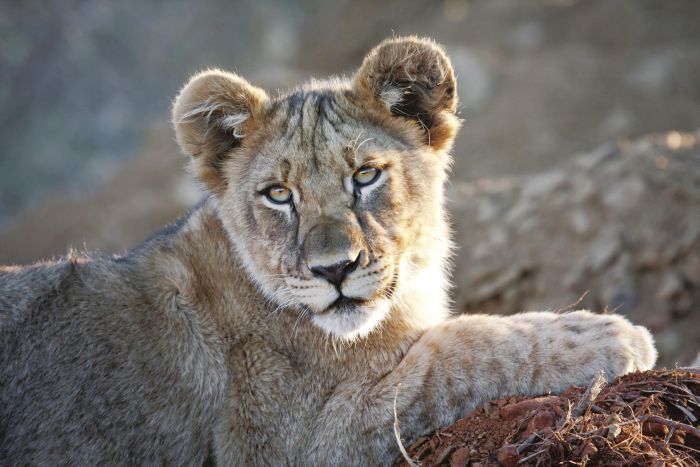 Summer to Autumn (Jan to early May)
Again much of what I said for early summer still applies. BUT, the effect of the rains gradually decreases as the summers continue. The rain usually consists of a heavy downpour once a day. The game-viewing will not be as prolific as in the dry winter months and will be harder to spot because of the lush bush, but it won't be as absent as immediately after the first rains.
This is called the 'Emerald Season' or more prosaically the Green Season. It's a beautiful time of the year when all is green and lush. All the migratory birds are in full breeding plumage. It's also a great time for butterflies, flowers and colourful insects.
The skies are exploding with colour and are very photogenic especially at dawn and sunset so keen photographers often love the summer season. The afternoon rains bring slightly cooler weather – you might even need a sweater just after the rains – though days are hot and sunny.
As the vegetation next to the rivers and waterholes gets renewed, the animals start coming back to these areas. Though not in the big numbers of the dry season. The rains usually stop by mid March and so April and May are also a great time to visit as the bush is starting to dry out.
Heading to South Africa during our Summer Green Season?
Sounds like a great idea! Tell us what you have in mind & we'll create a tailor-made itinerary for you
Contact Us Now
Any downsides?
Mosquitoes could be a problem for some people. It is also hot and humid, though much cooler during and after the rains.
Recommendation
Try to come from late March/April onward as there is little or no rain, with game sightings on the increase. Its is a quiet time of year so you have the bush – and the sightings – to yourselves.
Guided safaris in Southern Africa
Traveling out of Peak season?
Sometimes you will want to come outside of peak time. If so, check out our Green Season Safari suggestions for the best places for a safari during those months. However as a very broad rule, we recommend visiting South Africa in such cases. Generally speaking the most prolific game-reserves and national parks in South Africa are fenced. this is NOT the case in the rest of Southern Africa. So what this means is that – even though game-viewing is not as good as in the dry season, for the above reasons, the animals are not able to leave the parks. As they can in Namibia (Etosha), Zimbabwe (Hwange) and in Botswana (Okavango Delta).
And what about the East Africa safari season?
Much of what we have said also holds for East Africa. But because of their two rainy seasons and the pattern of animal migration, you might want delve a little deeper. Take a look at our page about the Serengeti, and East Africa and Southern Africa safaris – what's the difference?
Insider's Guide to the great Serengeti wildebeest migration
Download our Insider's Guide for a more in depth account.
Get the guide
"When is the best safari season in Southern Africa" was written by Cedarberg Africa
Cedarberg Africa is a travel and safari company specializing in Southern and East African tailor-made itineraries. As we have special rates with all the hotels and game lodges, booking through us will cost no more than booking direct, and sometimes less. So our expertise and knowledge comes at no extra cost to you!
Feel free to contact us if you want us to plan a trip that will revitalise your body and soul!