Want to come to Africa?
Not sure how to decide between East Africa versus Southern Africa?
This issue of East Africa versus Southern Africa is a perennial question for many first time safari visitors. And so it's worth exploring as it's really important that you know what to expect when planning your safari.
Some people seem to think that the vast continent of Africa is somehow a homogenous mass of savanna plains and grass-hutted villages. (The continent of Africa is as big as China, India, the USA and most of Europe put together.) We can blame too many Hollywood movies for that assumption…
In reality there's a vast diversity of scenery, as well as some other practical differences between East Africa versus Southern Africa safaris.
Note:
When I say South Africa, I mean the country of South Africa at the tip of Africa. When I talk of Southern Africa, I mean the region which includes South Africa but also Namibia, Botswana, Zimbabwe, Zambia, Mozambique and Malawi. East Africa is mainly Kenya and Tanzania. (Some people lump in Uganda and Rwanda but these are very different destinations.)
African Safari Specialists
What are the main differences – East Africa versus Southern Africa safaris?
1) Scenery
At first glance, there is little to beat the majestic terrain of the Serengeti or the Ngorongoro Crater in East Africa if you are thinking of the classic picture-postcard image of Africa. Think elephants at a waterhole with the grand silhouette of Kilimanjaro in the background. Then you also get the rain forest of Uganda and Rwanda with their mountain gorillas in the East…
Having said that, Southern Africa boasts some remarkable scenery: the watery paradise of the Okavango Delta, the purple sunsets of the Zambezi River and of course, Victoria Falls.
What this means is that one "once in a lifetime" safari in Africa quickly turns into 3 or 4 over a few years.
There is no right answer. But perhaps the question you need to ask yourself is do you want to do a straight safari or are you interested in combining a safari with other touring? This is where countries like South Africa and Namibia come into their own…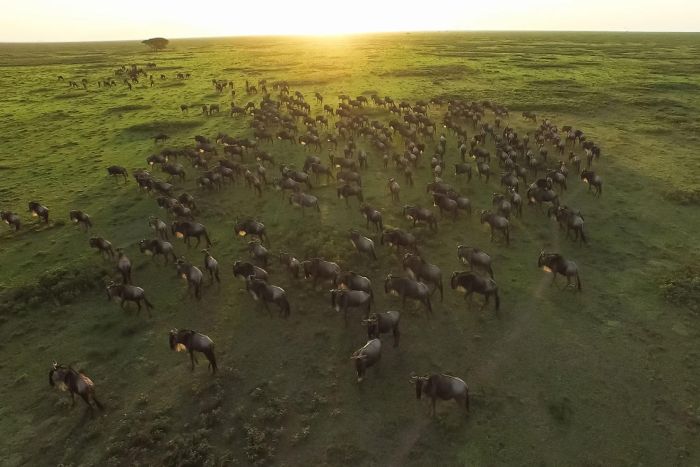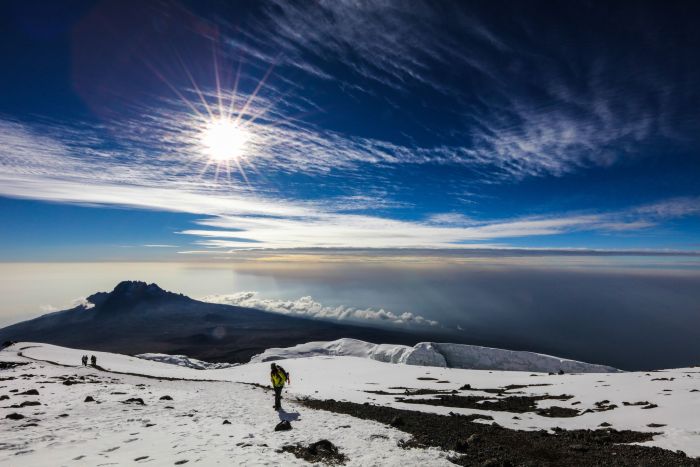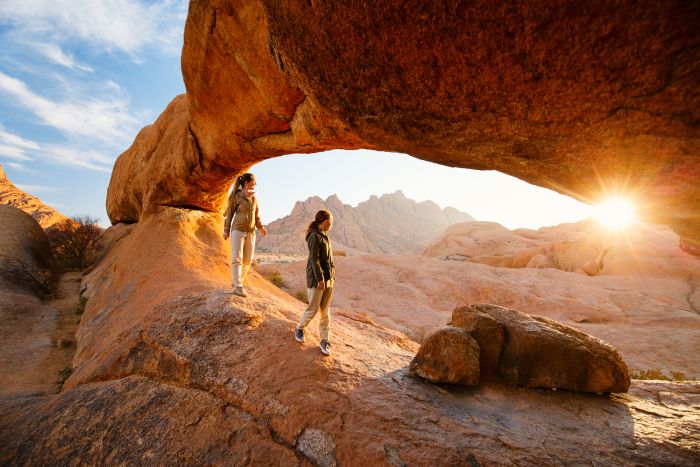 2) Animal sightings
There is only one Great Wildebeest Migration and that's between the Serengeti and the Masai Mara. If your idea of the perfect safari is to drive through savanna grasslands looking at vast herds of game and its ever hopeful predators following along, then do a migration safari. Nothing else is going to come close to that experience.
But that's not to say that you won't have fabulous wildlife encounters in Southern Africa. Yes, you are not going to see 1000's of wildebeest but you may see vast herds of elephant or a large pride of lions.
Generally we always say that you will be amazed by the up-close and personal predator sightings in Southern Africa. Some of the private game reserves have been running safaris for decades and the animals have become habituated to the vehicles. This means that a leopard may carry on doing whatever they want to do, even though a vehicle is only a few metres away.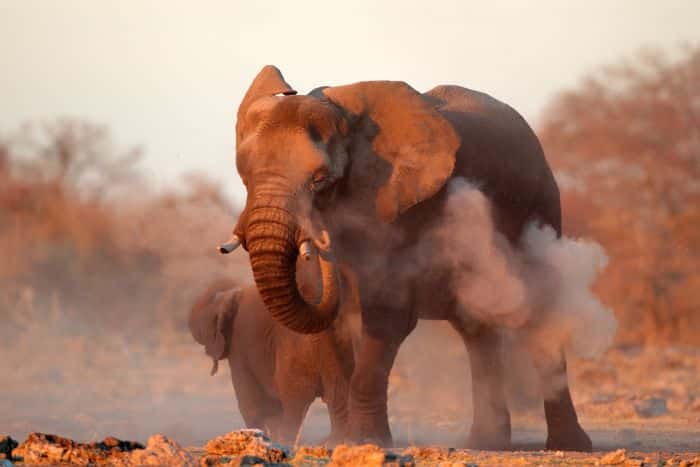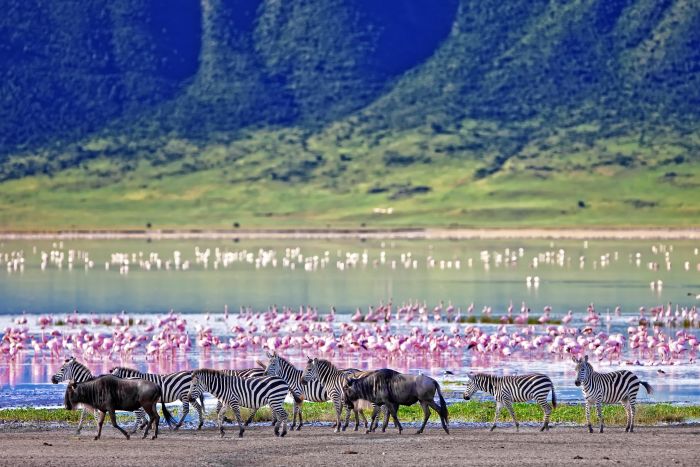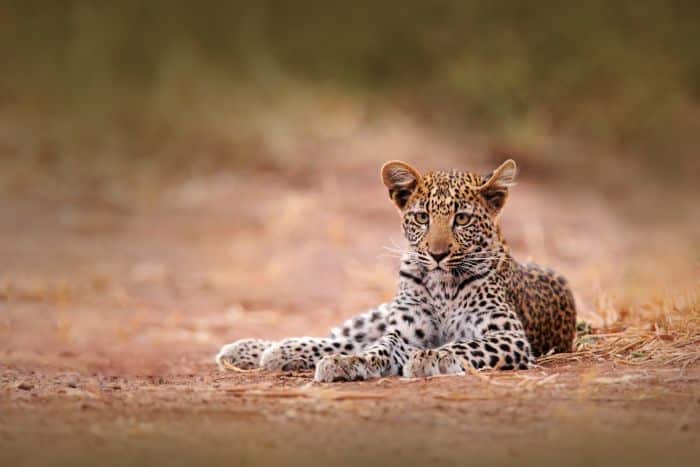 3) Style of Safari
In East Africa you tend to either fly from lodge to lodge or take a guided safari across country. The latter is often less expensive, but allows you to see more of the country and how it changes. If you choose to do this, your driver is usually your safari guide as well. So you may stay at a safari camp but do game drives with your ranger and so you stay at the lodge on a dinner, bed & breakfast rate.
This style of safari is very rare in Southern Africa. You will have it in Namibia but nowhere else.
In Southern Africa you arrive at the lodge (by plane, road transfer or even self-drive) and then you are in the care of the camp's game rangers. They, and their trackers, are your guides for the next few days until you head off to another camp.
4) Safari Vehicles
The classic safari image from East Africa is of a closed vehicle with large windows and a pop up roof that allows you to stand up and look out of the roof. These are a much more practical vehicle for long-distance travelling. And this you do often see in East Africa. You can travel faster on public roads and it closes up for the cold winter mornings.
It's completely different from Southern African vehicles which are completely open-sided, with a shade roof in summer and open to the skies in winter.
Being based in the South, of course I think that the open vehicles are preferable. You feel closer to the game and at one with nature. You can take excellent photographs without having to stand up. And of course it's much better for birding in the winter months when the roof is off. You can get away with these open vehicles because you are not travelling for hours from one reserve to the next in Southern Africa. The exception is a mobile safari in Botswana when they usually opt for a more East African styled vehicle.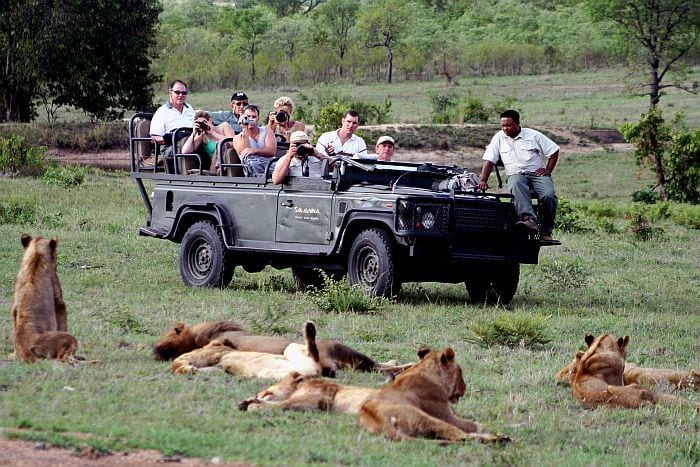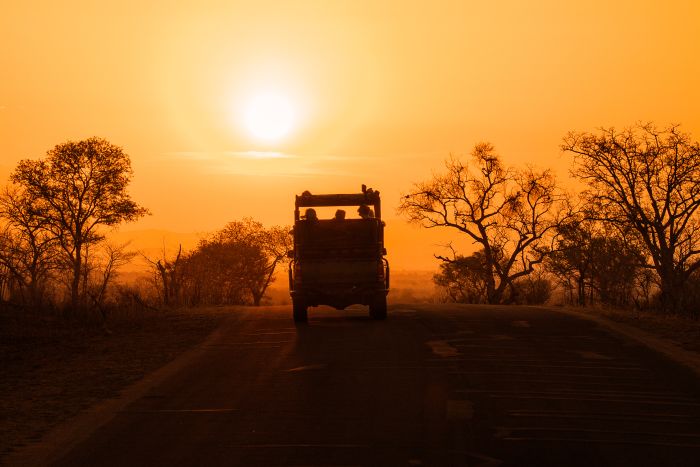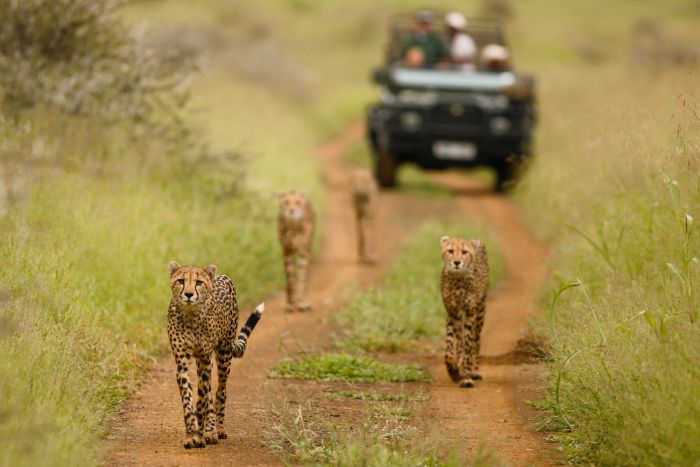 5) Guiding
This is a hotly debated point so I won't dwell too much on it, but the guiding is probably more consistently good in Southern Africa. This is not to say there aren't world class guides in East Africa because there are! BUT the guiding examinations are very tough in the South, especially so in Zimbabwe, and these well-trained guides are to be found all over Southern Africa.
Free Guide to Tanzania Safaris
Check out our photo-rich Insiders Guide to Tanzania & share with family!
Download Here
6) Styles of lodges
The East African safari industry loves to say (somewhat disparagingly) that if you are interested in uber-luxury, you should head to South Africa. Certainly there is some truth in that. The South African lodges such as Singita, Royal Malewane and Londolozi have set the bar high in terms of luxury, attentive service and the latest in interior design.
If none of this matters to you, then you'll love the more classic safari style of East Africa. (Though now some East African camps have joined the design trend.)
It's also fair to say that there is a wider choice of safari lodges of all styles in South Africa: traditional, luxurious, tented, thatched lodge, and even contemporary.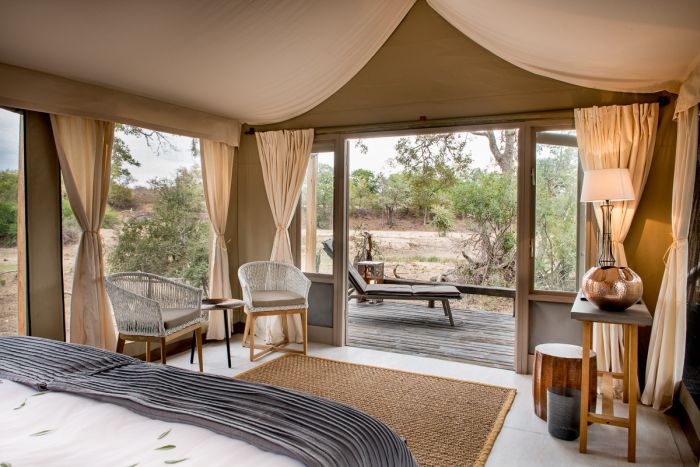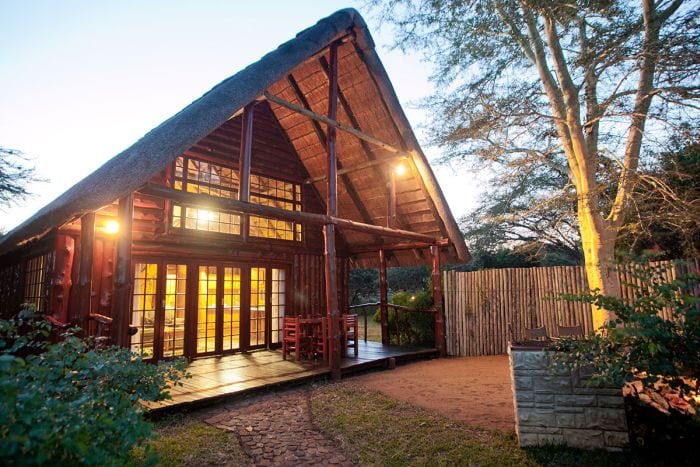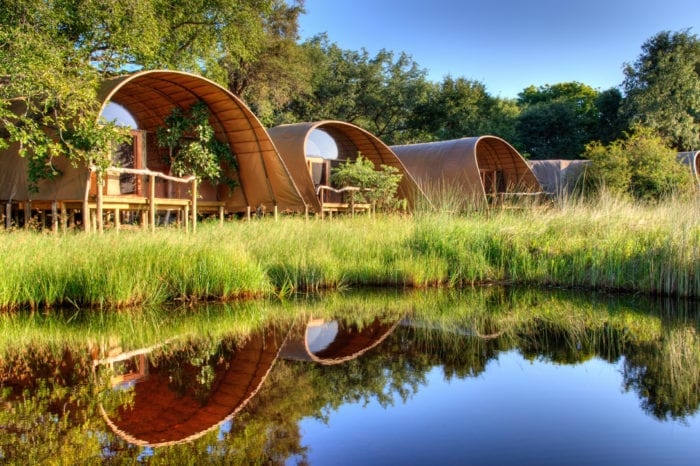 7) Climate
This is where an East Africa safari may have the edge (see – I am not totally biased!). The further south you travel away from the equator, the more pronounced the seasons are. You start to see this in Malawi and Zambia. It becomes more noticeable in Zimbabwe, Botswana and Namibia, especially on a cold winter's evening. But you really see it in South Africa which has a distinct winter, especially in the Cape. In the safari areas, the winter season is still the best safari time, as it is still the dry season (with the exception of the Eastern Cape). The days can be pleasant and warm (not stinking hot!). But when night falls, suddenly all manner of clothing needs to go on – from warm winter jackets to hats, and even scarfs and gloves!
If you would rather avoid the cold, you may prefer the milder climatic changes of East Africa.
8) Value for money (South Africa and Namibia)
This is a big difference between South Africa (and Namibia which is pegged to the Rand) and the rest of Southern Africa and East Africa. South African game lodges are priced in Rands and everywhere else in Dollars. Which means, with the current weak Rand, that your money goes a lot further in South Africa.
Another reason why safaris in South Africa tend to be less expensive is that it usually costs less to get to the safari camps. In East Africa you have to either take a driver-guide or a charter flight. Charter flights are also an option in South Africa but the camps are also well-served by scheduled airlines. These are usually more cost-effective with shorter, easier road transfers. (Some of the lodges can even be accessed on a self-drive basis.)
Want to plan a family safari in Africa?
But not sure where to start? Talk to us & we'll create a tailor-made family safari just for you
Contact Us Now
So, in summary…
Plus points for East Africa
The Great Wildebeest migration
The classic picture-postcard of Africa – wide savanna plains and acacia trees
Feels more wild than much of South Africa, but not the rest of Southern Africa
Good year round climate
Can combine with Indian Ocean beaches year round
Plus points for Southern Africa
Wide range of terrain and scenery
Up close and personal predator sightings
Open 4×4 vehicles
Excellent general standard of guiding
Some of the most luxurious safari camps
Wide choice of camps to suit all pockets
Diversity of activities – both safari and non-safari in the rest of South Africa
Have fun deciding!
__________________________________________________________________________
This article on the differences between a safari in East Africa versus Southern Africa was written by Cedarberg Africa
Cedarberg Africa is a travel and safari company specializing in Southern and East African tailor-made itineraries. As we have special rates with all the hotels and game lodges, booking through us will cost no more than booking direct, and sometimes less. So our expertise and knowledge comes at no extra cost to you!
Feel free to contact us if you want us to plan a personalized safari to either East Africa or Southern Africa.