Namibia
The vast Etosha salt pan, the shimmering dunes of Sossusvlei and the Namib Desert and the Caprivi wetlands make Namibia an exhilarating safari destination.
Overview
Namibia offers an exhilarating and varied safari experience. From the vast Etosha salt pan, to the shimmering dunes of Sossusvlei and the Namib Desert, to the waterways of the Caprivi. Namibia means 'place of great arid plains'. This is an apt description of this starkly beautiful land. Here gemsbok, springbok, kudu, even desert-dwelling elephants and rhino roam wild and free. Have a look at our suggested safari trips as well as independent unbiased reviews of lodges in Namibia.
Namibia is a large country so you need to allow at least two weeks – ideally more – for your safari to see the country at an enjoyable pace. One of your first decisions is to decide how you want to travel the country. It's easy to take a self drive tour, or you can opt for a private or scheduled tour. Some of the more remote regions such as the Skeleton Coast are best tackled via a fly-in safari, or you can use charter flights to cover some of the country and self drive the rest. We find that using one of our private guides is a great option for your Namibia safari. Talk to us about your preferences!
Namibia's climate varies from arid and semi-arid to subtropical, with significant differences in daytime and night time temperatures, low rainfall and mostly low humidity.
Apart from the temperature, Namibia's parks share a similar climate, although they are hotter (especially those located in the desert).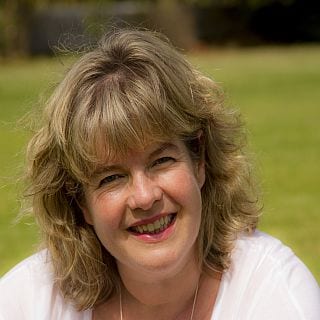 Kate Bergh
Co-founder & Director
Our experienced band of Safari Planners can create a bespoke plan for you. More enriching, more restorative and making more of a difference. Discover how working with a specialist adds value to your African adventure.
Features
Why you may love it
The dunes of Sossusvlei in the Namib Desert
Big five game-viewing in Etosha National Park
Tracking desert-adapted elephant and rhino in Damaraland
Drifting over the desert in a hot air balloon
Meeting some of the Himba people in the Kaokoveld & Skeleton Coast
Where to go in Namibia
These are some of the best rated places to visit in Namibia based on popularity and experience rating by our travelers
Load More Places To Go
My family holiday to Namibia
My 12 day trip to Namibia in January was an unbelievable experience for all my family. We drove all the way through the country from the south (Fish River Canyon) to the north (Etosha National Park) with my two boys in our double cab 4x4. This is the ideal vehicle for travelling with children – especially because of the distances.
The following are some highlights.
We visited the Fish River Canyon at 9:00am in the morning and were the only people at the second largest canyon in the world - unbelievable!! Here we stayed at Canon Lodge with rooms built into the boulders.
The towering dunes of Sossusvlei and climbing "Big Daddy" were also an experience that we will never forget. The children charge ahead whilst the adults puffed along behind! Sossusvlei is a paradise for the keen photographer as I took hundreds of photos of the towering dunes. Our stay at the Wilderness Safaris properties (Kulala Desert Lodge & Little Kulala) was exceptional and to be recommended.
Swakopmund was the next highlight and definitely the children's favourite town as we all did the quad biking in the dunes, tried our hand at sandboarding and even went fishing at Henties Bay (about one hour north of Swakopmund). We stayed at the Hansa Hotel which is centrally located and near all the sites to visit.
Next we headed to Etosha National Park and had a fantastic stay at Ongava Lodge, situated just outside the southern boundary of Etosha, and at Onguma Bush Lodge on the eastern side. They have an active floodlit waterhole where we saw lion, giraffe, zebra, springbok and various other antelope. Etosha National Park itself was the best overall game experience I have ever had in a national park as there was such a variety of wildlife at every waterhole – just as those classic Etosha pictures would suggest!
We drove from Etosha to Windhoek for the last days of our trip and stayed at The Windhoek Country Club Resort which was also very popular with the kids. This is the most resort-like place on our stay as they have an outdoor water play area, an 18 hole golf course (which allows children to play) and lots of space to run around.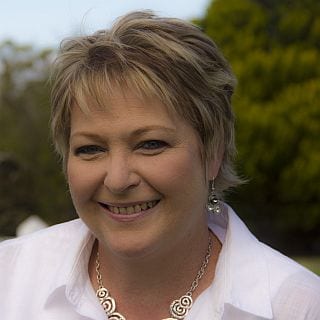 Did you know
Geography

Home to the world's oldest desert

Animals

Has the largest population of free-roaming cheetahs in the world