Overview
Best Wildlife Safaris in Africa?
Cedarberg Africa offers tailor-made wildlife safaris throughout Southern and East Africa. Thus we cover all the prime 'Big Five' national parks and game reserves. But there is no 'best safari in Africa'
The wildlife safari possibilities are extensive. From a fly-in safari to a remote, exclusive safari camp in Zambia to a family-friendly safari in a non malaria game reserve in South Africa. You might yearn to follow the movements of the vast wildebeest migration in the Serengeti. Or you may be more thrilled by tracking a leopard on the hunt…
There is no 'best place to go';  just the right place for YOU. This is why you need to talk to a specialist wildlife safari company!
For many, seeing animals in their natural habitat is the primary focus of their wildlife safari holiday. But for others, a safari is only one of the anticipated highlights. Either way, the essence of a safari is that you are on the move, staying a few nights in different regions. Then you can experience a variety of habitats and a diversity of wildlife.
Our emphasis is on designing tailormade safaris after careful discussion with you. What do you want to see? Which animals really fascinate you? How close do you want to get? Do you want a luxurious experience? Or more rustic charm?
Have a look at some of our best safari picks. We've focused on some of the top wildlife safari countries such as South Africa, Botswana, Tanzania and Kenya.
And we've also divided up our wildlife & safari pages into different types of  safari such as Migration safaris, Gorilla tracking safaris, safaris in the Green Season and Affordable safaris…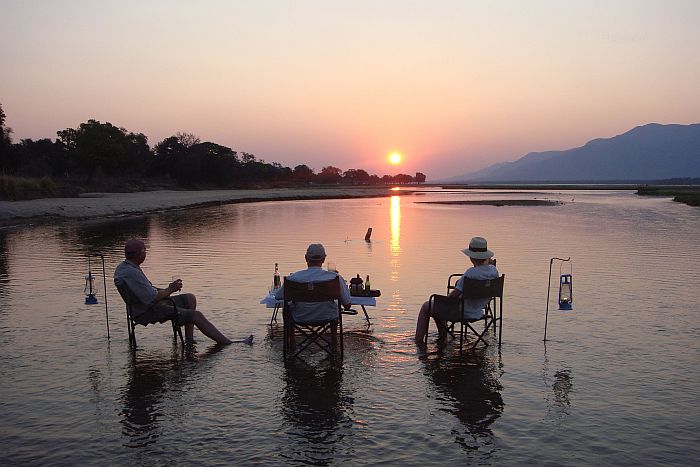 Thank you for arranging such an excellent trip!!
"I would like to thank you for arranging such an excellent trip to see the wildflowers in the Cape, and especially for selecting our guide. He was perfect in all respects. He knew where to take us, knew the identities of most of the flowers and plants, and was a font of knowledge about southern Africa. As for the flowers, we couldn't have picked a better year or a better time, and your itinerary got us into some of the most spectacular scenes, better than we had ever imagined. "
Mr Bell
Thanks for setting up the most glorious flowers trip for us!
"From start to finish we experienced fantastic service from Cedarberg Africa especially from Sonja. The itinerary was perfect, accommodation was great and the suggestions of things to see were very useful. We especially liked the variety of accommodation you set up from glamping to some awesome 5 star establishments. Thank you. We have already provided your company details with other friends who have expressed an interest in using your services. And we may be calling on you again for assistance in setting up our future trips, some being a wine farm tour in the Cape and a trip to Namibia (southern section) – but that is in the future. Thank you once again for your professionalism and passion in the services you offer. " Davies & Edwards family
Very pleased with service
"Very pleased with service received from Cedarberg – queries adequately answered, friendly + helpful staff (it helped me that there was a UK tel number to call), documents sent were clear and comprehensive. "
Mrs Johnn, USA
Tasha Eygelaar
Africa Travel Specialist
Hi I'm Tasha, I'm here to help you plan your ideal holiday experience
We arrange trips to more than 100+ destinations throughout the African continent.
Top picks for Wildlife Safaris
Did you know
Conservation

Wildlife tourism is vital to ensure conservation efforts are maintained

Sustainability

Wildlife tourism sustains local communities and fits against deforestation and slash&burn subsistence farming.
It was a fabulous holiday
"I have booked through Cedarberg before and this is why I came back, as I was highly satisfied. This time it was a bit more complicated as Peter had less experience with Uganda himself and he had to communicate with Wildlife Frontiers a lot, which took time and some backwards and forwards. In the end it was so worth it, as it was a fabulous holiday. Peter also recommended the group experience and that was the right thing for a single traveller, we had a fantastic group of five and had all meals together. Otherwise I would have been on my own for the whole trip. "
Mrs Monika Maintz
Cedarberg was very thorough
"Cedarberg was very thorough , helpful and easy to deal with. Very comprehensive information pack. "
Mrs Pamela Bailey
Everything was perfect
"Your service and the holiday you put together for us was faultless. Everything was perfect from the choice of accommodation to the transfers, flights…… everything! It was seamless. "
Mrs Ruth Koper