Overview
Best Safari Ideas
Cedarberg Africa offers tailor-made wildlife safaris throughout Southern and East Africa. Thus we cover all the prime 'Big Five' national parks and game reserves.
The wildlife safari possibilities are extensive. From a fly-in safari to a remote, exclusive safari camp in Zambia to a family-friendly safari in a non malaria game reserve in South Africa. You might yearn to follow the movements of the vast wildebeest migration in the Serengeti. Or you may be more thrilled by tracking a leopard on the hunt…
This is why you need to talk to a specialist wildlife safari company!
For many, seeing animals in their natural habitat is the primary focus of their wildlife safari holiday. But for others, a safari is only one of the anticipated highlights. Either way, the essence of a safari is that you are on the move, staying a few nights in different regions. Then you can experience a variety of habitats and a diversity of wildlife.
Our emphasis is on designing tailormade safaris after careful discussion with you. What do you want to see? Which animals really fascinate you? How close do you want to get? Do you want a luxurious experience? Or more rustic charm?
There is no 'best place to go';  just the right place for YOU.
Have a look at some of our best safari picks. We've focused on some of the top wildlife safari countries such as South Africa, Botswana, Tanzania and Kenya. And we've also divided it up by different types of  safari such as Migration safaris, Gorilla tracking safaris, safaris in the Green Season and Affordable safaris…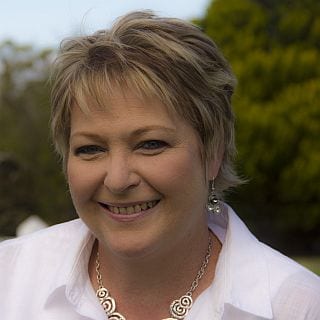 Sonja Brand
Africa Travel Specialist
Our experienced band of Safari Planners can create a bespoke plan for you. More enriching, more restorative and making more of a difference. Discover how working with a specialist adds value to your African adventure.
We enjoyed it all
"Ginny created a holiday that was well-suited to our requirements. The arrangements, timings and itinerary were sensible and all stages of the holiday were faultlessly executed by the chosen representatives."
Mr John Hartley, UK
Seamless arrangements
"We were often posting on Facebook during our travels and many of our friends were asking who arranged our trip, so don't be surprised to get a few referrals. Again, thank you so much for your time and effort with our trip!"
Ms Tammy
1st class
"We have had Sonja with Cedarberg plan our trips for years and they have all been excellent. The properties she has chosen for us have all been 1st class and exactly what we wanted. Many were a giant puzzle of flights, drivers and lodging reservations and they all fit together perfectly."
Mrs Marianna Willis
Hi I'm Madelyn, I'm here to help you plan your ideal holiday experience
Top picks for Wildlife Safaris
Very pleased with service
"Very pleased with service received from Cedarberg – queries adequately answered, friendly + helpful staff (it helped me that there was a UK tel number to call), documents sent were clear and comprehensive."
Mrs Johnn, USA
Exceeded our expectations
"From our first phone call, our requirements for the holiday were quickly and efficiently met and the overall standard of accommodation booked for us met and, in some cases, exceeded our expectations. All the transfers worked well and directions to our hotels were accurate and simple to follow. The information booklet supplied was very helpful."
Mr B Smith
Cedarberg recommendations matched perfectly!
"Cedarberg have a detailed knowledge of the country and took time to understand our budget, desires and preferences to create a wonderful multi-centred holiday for us. They were helpful fine-tuning the itinerary and put together a comprehensive package covering all our needs. We have used Cedarberg previously and each holiday has been fabulous. We will have no hesitation using them for our next trip."
Mr Brian Collins UK