Overview
The remote, wilderness areas of Africa have a devoted, but by no means universal, following. You may need to conduct a little personal self-analysis to discover if a spell away from the trappings of civilization is really for you.
If the confines of a commuter train journey make your heart sing, then read no further! If your idea of heaven is the familiar press of humanity as you hurriedly weave through the shopping centre to the car park. Then save those frequent-flier miles for a New York shopping break. It isn't a question of comfort. You can sleep and eat in luxury and considerable style in some of these remote off-the-beaten-track safaris in Africa. It's more about whether you'll be relaxed and spiritually reinvigorated by a spell in a place untrammeled by man. Or left feeling restless?
Many off-the-beaten-track safari destinations are technically deserts, which is not what we might imagine. However they support plenty of vegetation and a diversity of wildlife. But don't expect this to be a thrill-a-minute experience. These wilderness areas have a much more subtle, and lasting, charm.
So don't rush the experience. Allow at least 3 nights, preferably longer, so that you can soak up its unique atmosphere of these off-the-beaten-track safaris.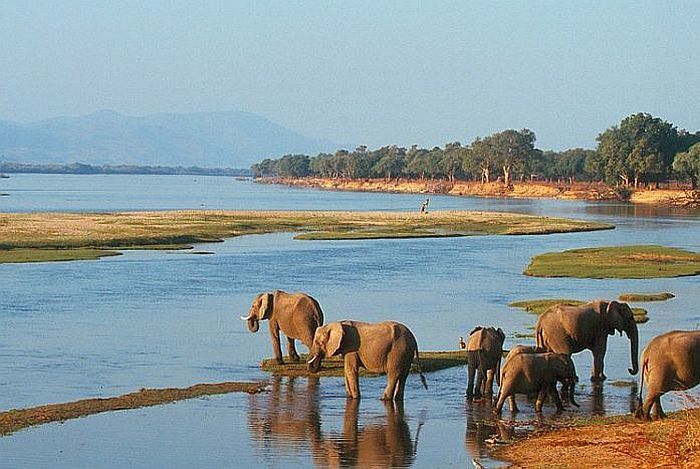 Note
Though we pride ourselves on having several sample safaris which head to remote areas of Africa, there is naturally less of a demand. So most of our off the beaten track safaris are tailor-made to suit you, and not necessarily always on this website.
Want to head to the far corner of the Skeleton Coast of Namibia? No problem. Want to explore some of fascinating community-orientated lodges in Limpopo and the northern Kruger? Talk to us!
Highlights
Africa's wild places can be classic desert scenery; rich with ever-changing colour, photogenic and romantic such as the Skeleton Coast of Namibia. Or the Kalahari desert which stretches across Botswana, Namibia into northern South Africa.
Other pristine wilderness regions can be grasslands, forests or mountains. Such as the Busanga Plains of Kafue or the remote North Luangwa in Zambia.
Or the unique Afro-Montane Nyika Plateau in Malawi and the Bale & Simien Mountains in Ethiopia.
Download our What to Wear on Safari Guide
An important part of planning an African safari is deciding what to wear, what to take and what to pack. Get the low-down here.
Get our Free Guide here
Gloria Darvall
Africa Travel Specialist
Hi I'm Gloria, I'm here to help you plan your ideal holiday experience
We arrange trips to more than 100+ destinations throughout the African continent.
Happy Clients
"Nancy and I want to thank you for the extraordinary trip!  Every excursion, transfer, and flight was on-time and stress-free. Everyone we met was kind, patient, and welcoming.  And, the sights on the Safari, in the cities, and at the parks will never be forgotten.  I will be sure to leave positive reviews of Cedarberg and you on various websites! "
Milandi
Delivered the goods
"Cedarberg took on board what we wanted and delivered the goods!! Accommodation everywhere was fantastic we couldn't have asked for any more! Preferred safari at madikwe as saw loads more because the rangers could go off road, would definitely look at this type of safari next time. "
Mr Eastwood, UK
It was amazing
"Thanks Conrad for your help organizing all of this trip for us, it was amazing – and I'll be sure to refer you to any future friends of mine wishing to come to Africa. "
Mr Ross, Melbourne