Overview
From the watery wildlife paradise of the Okavango Delta to the vast herds of elephants drinking at dusk in the Chobe River, a Botswana safari competes with the best in Africa. Enlightened wildlife conservation in Botswana has meant that vast areas -  one sixth of Botswana -  remain a sanctuary for magnificent herds of game. Most Botswana safaris focus on the Okavango Delta, the Moremi Game Reserve, Chobe National Park or the private concessions in the Linyanti Swamps. We recommend combining at least two of these areas.
So you need to consider the following when planning a Botswana Safari:
When is the 'best time' for a Botswana safari?
But also, how important is price versus being on safari at the peak time?
What sort of safari experience do you want? A fly-in safari, an upmarket mobile safari, a more remote Kalahari experience?
Do you have time to go to two or three different camps to enjoy water and land safari activities?
We can help you mull over these questions to come to the best safari for YOU.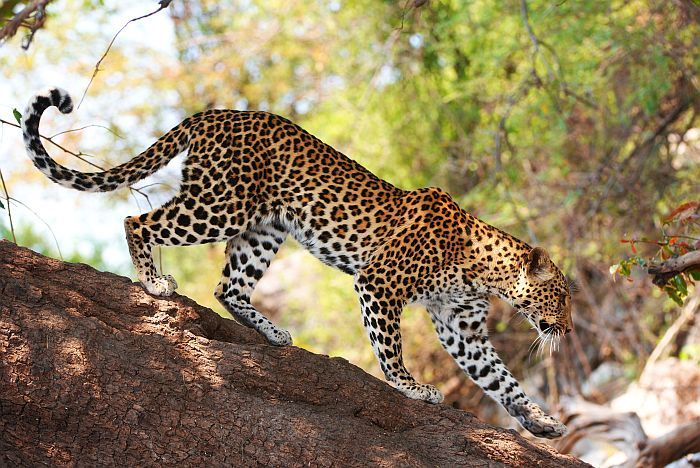 What is a best time for a Botswana safari
The wet season in Botswana is from December to March when the animals spread out over the northern plains and Kalahari Desert. It's followed by the dry winter with warm sunny days. As winter progresses, and the land dries out, the animals migrate north to the Chobe National Park and north-west into the Okavango Delta in search of fresh water sources. Typically Botswana's peak season is from July to October, the second half of the dry season. This is when the Okavango Delta is in full flood and the animals have amassed in the Delta, around the Savute marsh or the rivers of Chobe, Linyanti and Kwando.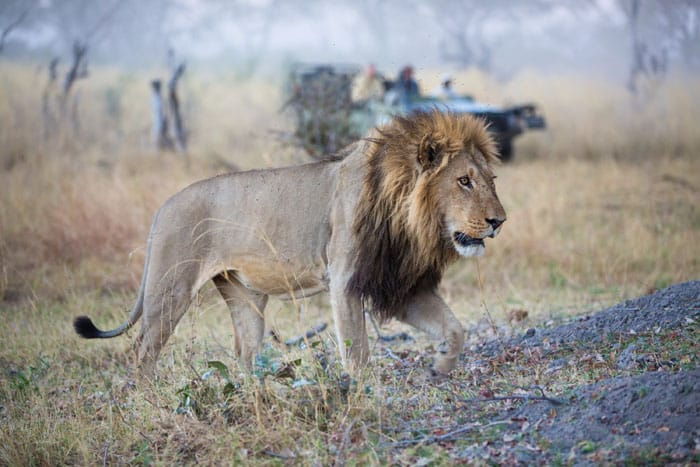 If you are contemplating a Botswana safari in peak season, please book as far in advance as possible. This will enable us to book the best lodges for you.
If you book late then you'll need to have a flexible attitude about choice of lodge. However, to blow our own trumpets, this is where using an independent safari specialist really comes into its own. We know the full range of camps on offer and have long-standing relationships with them.

Various Styles of Botswana Safari
The type of safari experience is also important. You can travel from camp to camp by light safari aircraft or take a mobile safari.
The vast majority of our clients opt for a tailor-made fly-in safari. This gives you greater flexibility. You choose which areas you want to visit and for how long. We'll discuss the differences between the many safari lodges with you, and together we will tailormake a safari which is just right for you. Most people fly into Maun but you can also fly into Victoria Falls for a couple of nights to see the Falls and take the easy road transfer into the Chobe area of Botswana.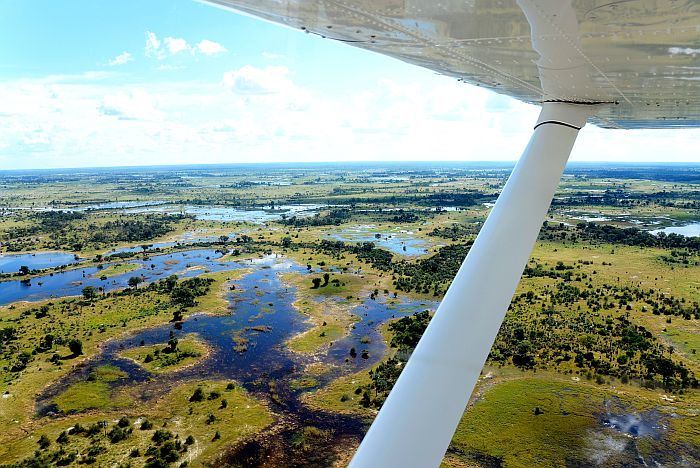 The alternative is to take a mobile camping safari in Botswana. Mobile safaris are a particularly evocative way of enjoying the delta and the desert as you see more of the country. They vary extensively in style and luxury. But most are well priced compared to fly-in Botswana safaris.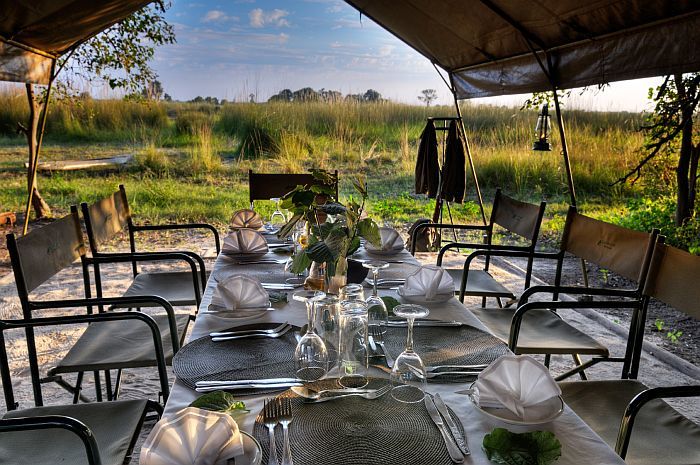 Price versus Peak Time
Botswana safaris increase in price dramatically during High Season (up by 40% or more in some cases). So you could opt to travel during the shoulder months of April to June. Others simply can't get away during peak time. The animals certainly don't disappear during November to June. You may not see the huge concentrations of animals that you'll see in drier months. But Botswana's wildlife is still some of the best on the continent.
Outstanding holiday
"The arrangements worked well. Many thanks for all the hard work. "
Mr Bund, UK
The trip was amazing
"I will write in detail about all the places. In the meantime, I just wanted to write you a quick note to say THANK YOU so much for putting a wonderful trip together for our family. From the beginning to the end the trip was amazing. I will highly recommend you to anyone in the future for South Africa. "
Mr Gord Dubey, USA
High satisfaction with Cedarberg
"We just returned from our third African safari booked with Milandi. I cannot say enough about our high satisfaction with Cedarberg and, particularly, Milandi. Milandi has always worked with us, making recommendations based on our preferences, and together we "tweak" the itinerary until it is perfect for us. Milandi is efficient, highly responsive, knowledgeable, friendly, and seems to really care and act excited about our booked adventure. Each time we have traveled, all arrangements have been punctual and without any delays or cancellations. Every detail has been prearranged. During our most recent trip, Milandi even checked us in for each of our domestic and intercontinental flights, knowing that we would not have the capability to do so from the camps we visited. Cannot recommend Milandi highly enough!! "
Mrs Shirley Spain
Ginny Russell
Co-founder & Director
Hi I'm Ginny, I'm here to help you plan your ideal holiday experience
Did you know
Protected

Nearly 20% of all land in Botswana is within a National Park or Reserve

Okavango

Only river which flows inland away from the sea
Extremely helpful
"Peter was extremely helpful. He answered any questions and concerns I had really quickly. Cedarberg website is great with lots of tips. I thought the booking information and itinerary were outstanding and all the pre holiday information made us feel really looked after. "
Mrs Lottie Murphy, UK
I am so glas we used this travel agency!
"I am so grateful to Conrad and Cedarberg Africa for helping us have the trip of a lifetime to South Africa! "
Mrs Sylvia & Family
We enjoyed it all
"Ginny created a holiday that was well-suited to our requirements. The arrangements, timings and itinerary were sensible and all stages of the holiday were faultlessly executed by the chosen representatives. "
Mr John Hartley, UK