Thinking of going to Botswana?
This African gem is a year-round safari destination, so the 'best time to visit Botswana' really depends on what you want to do and see.
Do you want to be able to spot a multitude of wildlife gathered around a scarce water source without much effort? Or are you not too phased by potential rain and would love to see new-born animals in the lush green grass?
Whichever you prefer, it is worth noting the monthly changes in weather and the effect this has on the country's wildlife. For this reason, we have detailed the dry and wet season, and what each time of the year will bring you in turn…
If the details bore you, then scroll down for a quick summary of the best time to visit Botswana, and the worst!
Botswana safaris at any time of year
Dry Season – May to October
May is the start of the dry season with clear skies and moderate temperatures. This is a prime 'shoulder' season time to visit. the large herds are starting to return from the open plains to the Chobe river area. The later in May you can visit the better in terms of game-viewing.
June, July and August are some of the best months to visit the Okavango Delta, Moremi Game Reserve, and Chobe National Park as the wildlife is out in abundance. But it gets cold in the mornings and evenings – so pack warm clothes! But it also means that leopards can often be seen during the dusk hours on an afternoon game drive as it is sufficiently cool for them to start hunting.
June is still a shoulder season with some safari camps and so late June is a good option to get the final benefit of more affordable pricing.
September and October are the driest, hottest months, but this means that there aren't many mosquitoes, and the animals are very easy to see. They gather in large numbers around the now limited water sources. And as there is little vegetation to get in the way, you will experience some of the best game viewing during this time.
The Okavango flood plains start receding by late September and October. Seasonal mokoro activities may not always be possible depending on that year's flood. The evenings stay warm and so leopard sightings decrease.
But huge herds of buffalo and elephant start to amass around the few permanent water sources, especially in the Chobe river area, But its HOT. So the excellent game-viewing is not at a comfortable temperature. So you need to be able to cope with heat!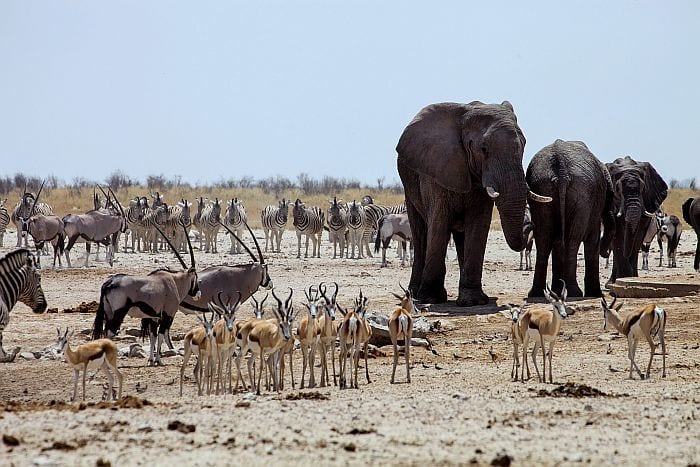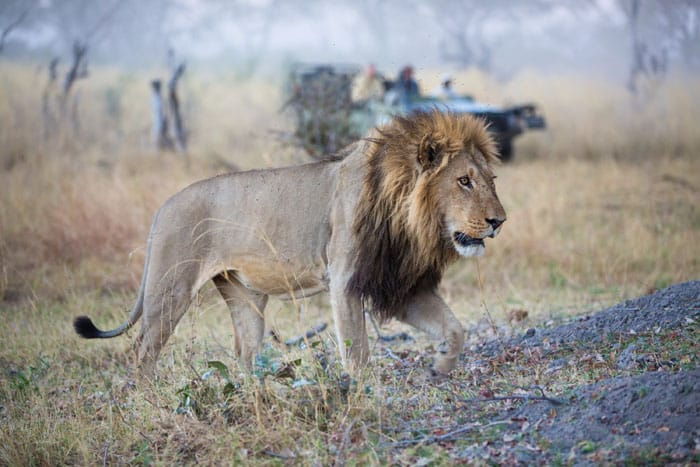 Wet Season – November to April
This is the start of the rainy season in Botswana. November is often a transitional month (and thus has shoulder season pricing.) The game-viewing is often still good. But daytime temperatures can be very high.
After the first big rains, some time in November, the wildlife starts moving away from the now over-grazed water sources and out into the savanna plains.
November is a great time to see the wildebeest and zebra migration as they head back into the Makgadikgadi pans.
December, January, and February have the highest rainfall during this period. A few camps close and others become quite difficult to access as the roads become too muddy.
Temperatures are high and it is humid. However, it is green and lush, and there is a chance to see newborn animals as this is calving season. There is also a huge influx of migratory birds in the Okavango and Moremi, making it the best time for birding.
The Savute area remains rewarding for game-viewing even outside of the peak season.
By the time March and April come around, the rain is confined to afternoon showers. So this shouldn't have a negative effect on your trip. It may even be the best time to visit Botswana if you prefer a temperate climate as the weather is at its best around this time of year.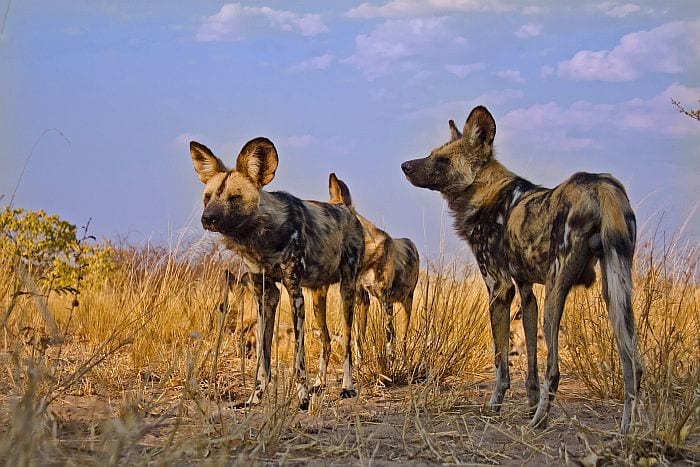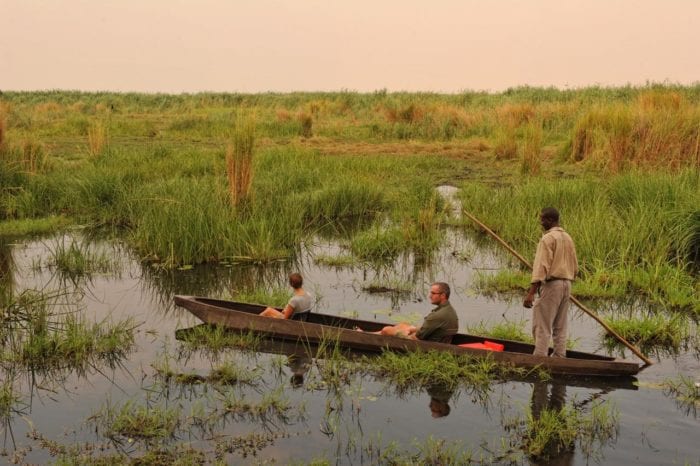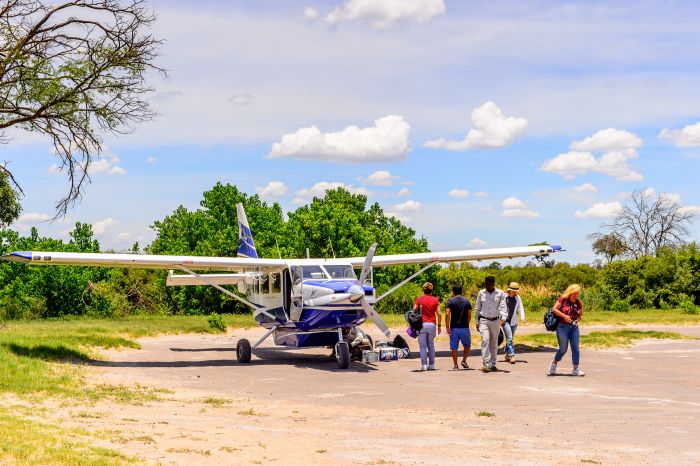 Here's a quick summary for the time-pressed readers:
Best time to go
June to September in parks like Okavango, Chobe and Moremi.
March to May in the drier parks like Central Kalahari and Kgalagadi
Good for: Wildlife safaris, mokoro safaris, and self-drive safaris
Peak Season
July to October – the Chobe riverfront area might feel a bit crowded, but other parks less so
Good for: Wildlife safaris, mokoro safaris, and self-drive safaris
Low Season
December to April – some lodges even close for this period
Good for: Bird watching, calving season
Best Weather
April and May – temperatures are moderate with little to no clouds and rainfall
Worst Weather
October and November are very hot, and January and February are very wet
Get the ball rolling to plan your trip to Botswana
Not sure where to start? Tell us what you have in mind & we'll create a tailor-made itinerary for you
Contact Us Now
Download our Guide to Botswana Safaris
Major Game Reserves, Sample Tours & Camps, plus the low-down on Best Time to Visit!
Get our free guide here
Milandi Joubert
Africa Travel Specialist
Hi I'm Milandi, I'm here to help you plan your ideal holiday experience
---
This article is written by Cedarberg Africa
Cedarberg Africa is a travel and safari company specializing in African tailor-made itineraries. We have special rates with all the hotels and game lodges. Booking through us will cost you no more than booking directly, and sometimes less. So our expertise and knowledge come at no extra cost to you! Contact us now….