Want to visit Botswana?
Here's our personal top 10 reasons
Most people need little convincing when it comes to booking a trip to Botswana.
Home to the highest concentration of elephants in the world and teeming with big cats, African wild dog and other wildlife, Botswana is truly is one of Africa's greatest safari destinations.
Our personal top 10 reasons to visit Botswana:
Watery game-viewing in Okavango Delta
Elephant-spotting by sunset boat cruises on Chobe
Canoeing on Selinda Spillway
True sense of wilderness with very few people
Quad biking on Makgadikgadi salt pans
Mokoro trips
Mobile camping
Wild dogs in Linyanti Swamps
Adventure safaris eg. Mashatu Game Reserve
Bushmen (San) people of the Kalahari
Reasons to visit Botswana
1. Watery game-viewing in Okavango Delta
One of the big reasons to visit Botswana for me is the variety of ways you can enjoy game-viewing, especially in the Okavango Delta. From an exciting game drive in an open 4×4 to bush walks on the many islands of the Delta, from mokoro trips to exploring the quiet tributaries to boating to visiting some of the more watery parts of the Delta. There is something to suit everyone.
2. Elephant-spotting by sunset boat cruises on Chobe
What could be better than cruising down the Chobe River as the sun sets, drink in hand, with a glorious view of the largest land animals on earth? Chobe is known to have one of the greatest concentrations of game on the African continent (elephants in particular). As the dry season progresses, they need make a beeline for the river to drink and feast off the sweet grasses on the islands in the river.
Sunset cruises are usually in smaller boats but there are some magnificent luxurious house boats on offer such as the Zambezi Queen pictured below…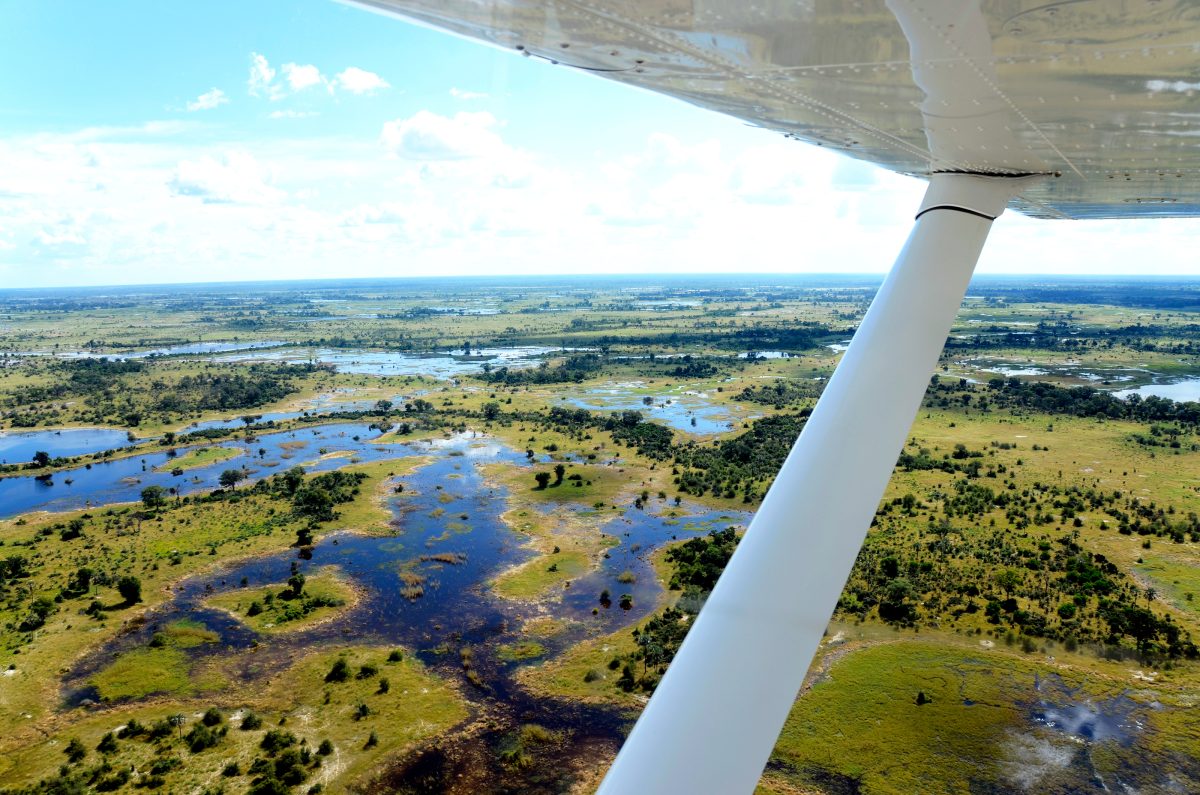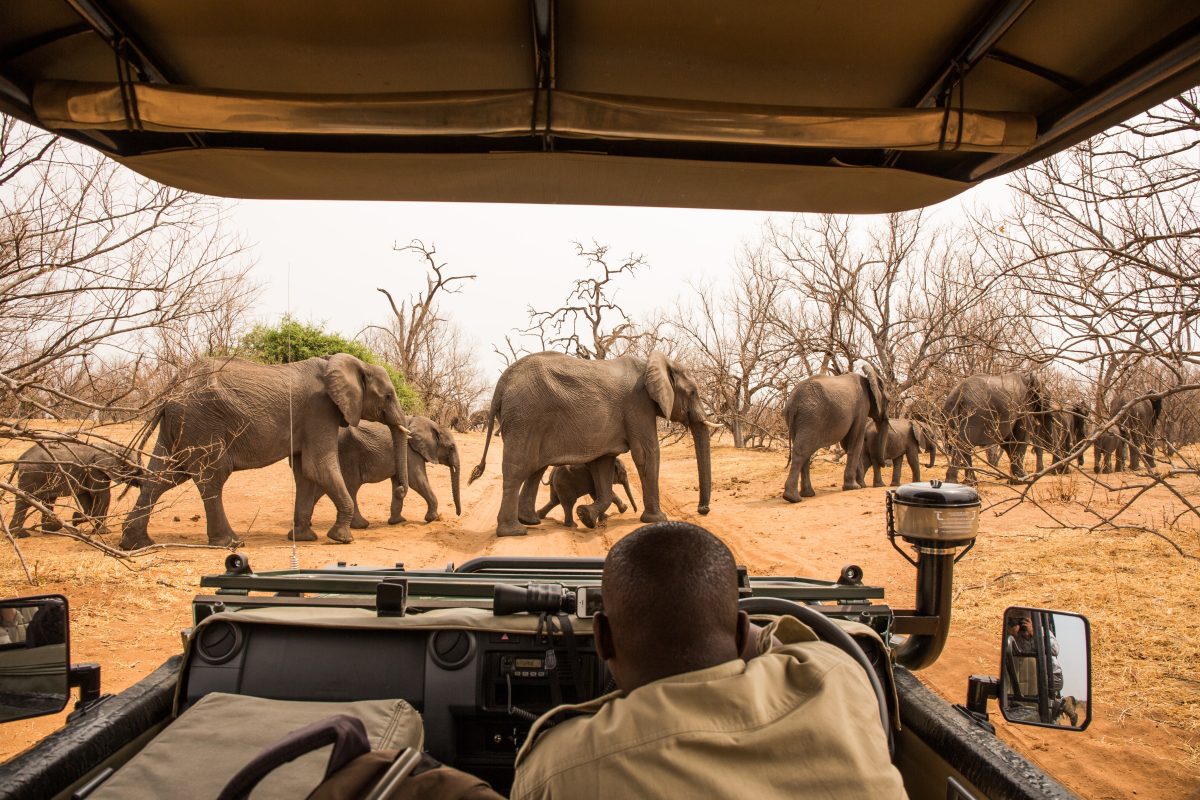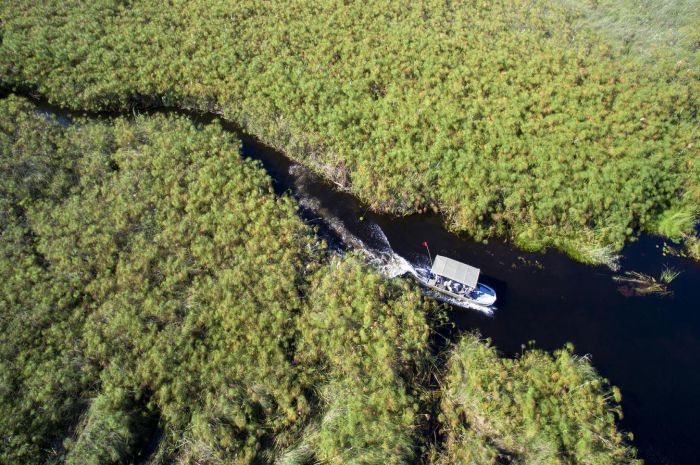 3. Canoeing on Selinda Spillway
This part of my safari was really special – no vehicles or boats – just my canoe and the African wilderness! Thanks to subtle tectonic plate movements (remember your school geography), the waters of the Okavango River were recently pushed east along the previously dry Selinda Spillway. Here they met the waters of the Linyanti for the first time in three decades. Now you have the rare opportunity to canoe along the Selinda Spillway.
4. True sense of wilderness with very few people
Alongside a wish to see a range of majestic African wildlife is the desire to experience an authentic sense of true wilderness – where life continues much as it always has done. There can be few better places to sense that than in Botswana. Botswana has an estimated population density of only 3 people per square kilometre.
Water activities in Botswana
5. Game-viewing by Mokoro
A safari by mokoro (dug-out canoe) sums up game-viewing in the Okavango Delta for me. Imagine the joy of gently meandering through the exquisite backwaters of this watery paradise, with only the call of the fish eagle to break the tranquility.
6. Quad biking on Makgadikgadi salt pans
Some of the best trips we've had are when we enjoy totally different thrills on the same trip. One day you could be gliding along in the water in a mokoro. The next you could be on a quad bike exploring the extraordinary environment of the Makgadikgadi salt pans.
Get the ball rolling to plan your trip to Botswana
Not sure where to start? Tell us what you have in mind & we'll create a tailor-made itinerary for you
Contact Us Now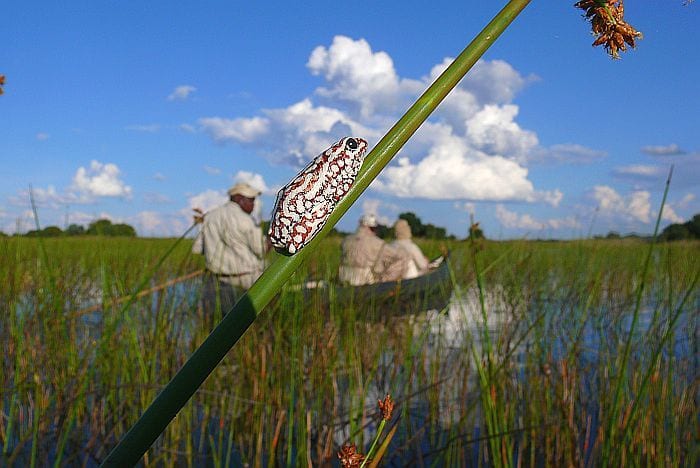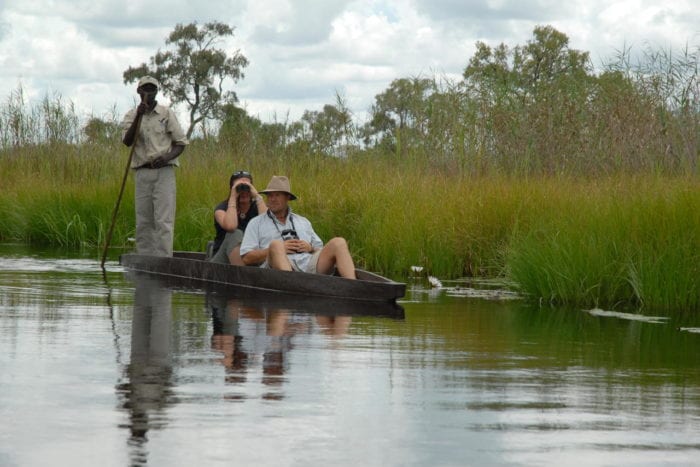 7. Mobile camping
Mobile camping is not exclusive to Botswana but it is one of the best places to enjoy it. Much of Botswana is protected land so it's one of the best places in the world to simply go off road and traverse this wilderness on a camping safari with a specialist operator, camping out in the wilds.
The style of mobile camping varies tremendously from relatively modest affairs where you will be expected to help out, to 'glamping' in style. Where your spacious tents are en suite and you wonder how your guides and cook can have produced such amazing meals in the middle of nowhere. Simply put, there's a style of mobile camping to suit most people.
8. Wild dog in Linyanti Swamps
It is becoming a well known and deeply saddening fact that the African wild dog has virtually been driven to the edge of extinction. Which is why a sighting of these creatures in the Linyanti Swamps is worth a mention. The Linyanti is an inland delta with islands, streams and shallows where animals flock by their thousands to drink on the filtered water and feed on the lush reeds and grass.
Great game viewing in Botswana
9. Adventure safaris eg. Mashatu
Adventurous safaris are possible all over Africa but some of Botswana's camps epitomize this freedom. Mashatu Game Reserve for example offers exciting biking safaris, horseback riding, big game mountain biking safaris and adventurous four-wheel drive outings.
10. Bushmen (San) people of the Kalahari
The San (Bushmen) people of the Central Kalahari and Makgadikgadi are one of the last great nomadic peoples of the world. Their hunting and tracking skills, to provide meat for their families in this harsh dry climate, are legendary.
Some of the Botswana camps allow guests to sensitively interact with local Bushmen communities who live nearby. Some Bushmen are employed as rangers and trackers. So you can learn some of their ancient skills of interpreting the land, the wildlife and the climate.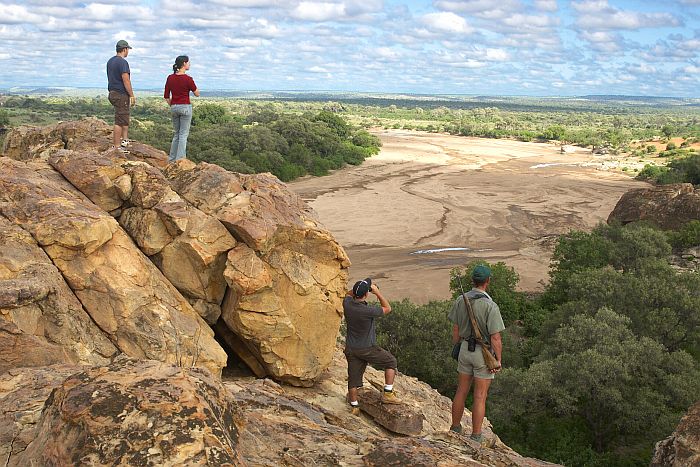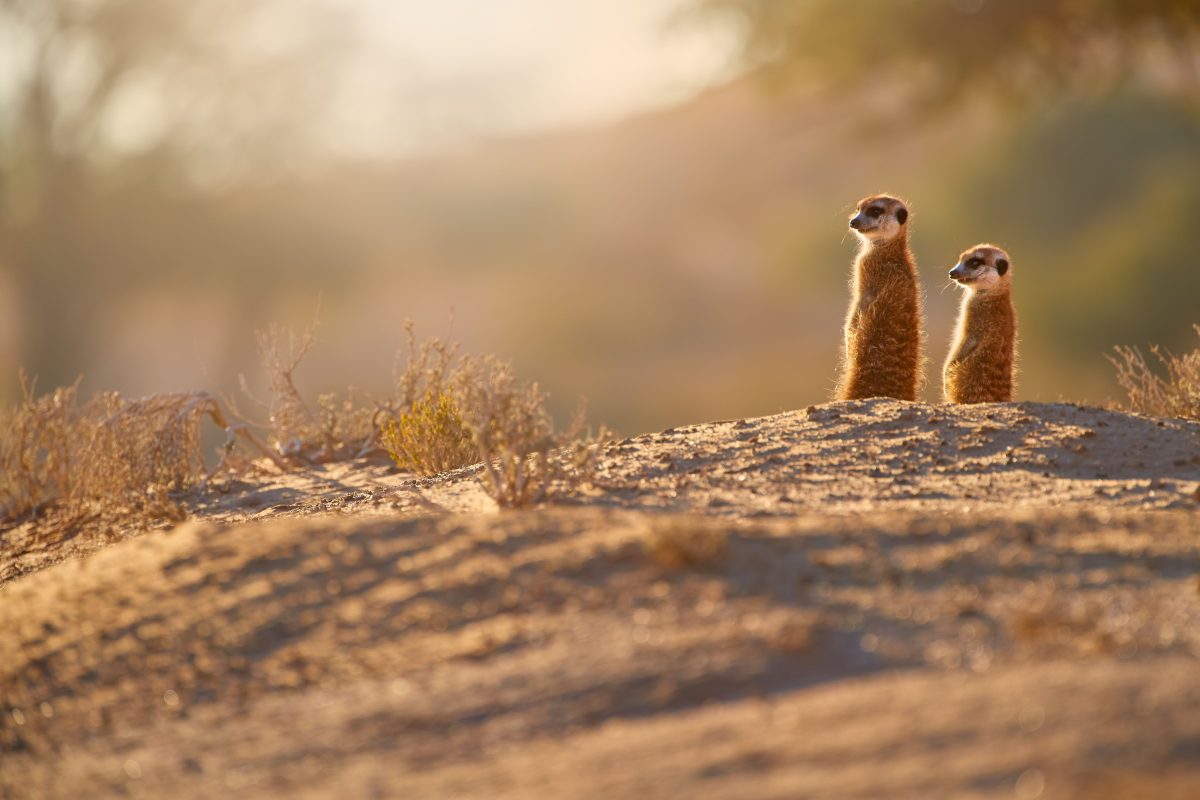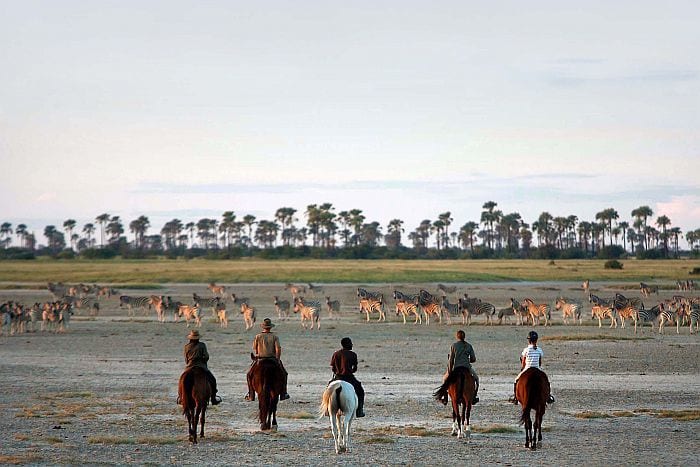 ---
This Reasons to visit Botswana blog is by Cedarberg Africa
Cedarberg Africa is a travel and safari company specializing in Southern and East African tailor-made itineraries. As we have special rates with all the hotels and game lodges, booking through us will cost no more than booking direct, and sometimes less. So our expertise and knowledge comes at no extrahttps://www.cedarberg-travel.com/contact-us cost to you!
Feel free to contact us if you want us to plan the perfect Botswana safari for you.