Affordable Safaris
A safari is nearly always more than you want to spend. Faced with this reality, sometimes you may decide to increase your budget but that may not be possible. Here are some of our more affordable safaris and less expensive safari lodges and camps…
Overview
What on earth do we mean by "Affordable Safaris"? Elsewhere we've talked about how a safari is often more than you want to spend. Faced with this reality, you may decide to increase your budget for the safari, especially if it's a special trip. But at other times that's simply not possible.
So here are some of our more affordable African safaris and less expensive game lodges and camps…
These tend to be - though not exclusively - in South Africa. Here the Rand is relatively weak versus the world currencies giving you better value for your money. Also our sample South Africa safaris usually combine a safari with areas such as Cape Town and the Garden Route. This brings down the overall cost. Plus you can opt to self-drive for the non-safari part. This brings down the cost still more.
What do you get at our affordable game lodges?
In this world of online travel sites, it's easy to get confused as to why a game lodge is comparatively inexpensive. All game reserves are NOT created equal. So if a game lodge seems very reasonable, you need to ask why? When choosing an affordable African safari, we steer clear of the lesser game reserves. (They may say they are Big Five reserves but how many of each species do they really have? And are they free-roaming?) You are looking for a proper safari and not a zoo experience.
Instead we focus on the affordable game lodges which are in good game-viewing areas. The accommodation will be simpler, the food not so elegant. Yes, the guiding may be a little less refined. But you will be on safari in the same terrain as much more expensive lodges, tracking the same wildlife. Similarly some of the lesser known and thus affordable game reserves offer a fantastic safari experience. That's why you need to talk to the safari experts! (End of small rant.)
As long as you have the correct expectations, these affordable lodges can be every bit as good as their pricier cousins.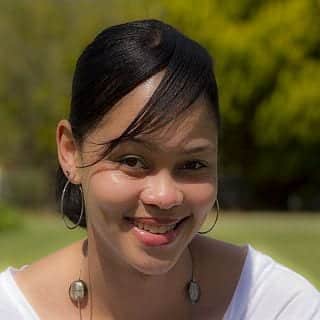 Natasha Jantjies
Africa Travel Specialist
Our experienced band of Safari Planners can create a bespoke plan for you. More enriching, more restorative and making more of a difference. Discover how working with a specialist adds value to your African adventure.
Special memories
"I would like to thank you for the very full and comprehensive travel documents you put together for us – it made our trip so easy! The organisation was perfect and it was so helpful to have contact names for our hosts along the way! Our trip has certainly wetted our appetite for more holidays farther from home and other parts is SA. I have no doubt we'll be returning one day! My overriding memory though is of the friendly people !""
Mr Mo Hemsley, UK
Everything was perfectly organised
"Mari did an incredible job planning our holiday. Not only did Mari communicate extremely well throughout the whole process, but the trip was beyond our expectations"
Mr Yeats, USA
Would recommend Cedarberg to anyone. Well done!
"Customer friendly, good advice, highly praised by me and other travelers I met on the tour. I would recommend to anyone. Well done!"
Mrs Rainbow, UK
Hi I'm Kate, I'm here to help you plan your ideal holiday experience
Very helpful discussions
"Very helpful discussions beforehand to give us lots of options. The personalised website was really good. The pre-holiday booklet was really useful as well."
Mrs Rachel O'Connell, UK
Cedarberg was very thorough
"Cedarberg was very thorough , helpful and easy to deal with. Very comprehensive information pack."
Mrs Pamela Bailey
Mr Chris Day, UK - Peter
"Peter couldn't have been more helpful, and his suggestions were all relevant and useful to us."
Mr Chris Day, UK