African Safari Costs & Pricing Examined:
in Southern Africa & East Africa
'What does a typical African safari cost?'
'How much an African safari these days?'
'What price should I look at per night on safari?'
Or some variation on this theme must be our most frequently asked question…
We always heave a little inward sigh because it's like asking how much a house costs or a boat! If we're honest, any African safari costs probably more than you'd like to spend. But we follow that up quickly by saying it ranges from reasonably expensive to very expensive (sorry!) On the other hand, for many people, their African safari is often declared to be their best holiday ever. And becomes the first of many trips to Africa.
We have started a series of articles where we examine safari prices by African destination.
(See the links to those detailed articles at the end of this article.)
However, this page gives a useful summary of African safari costs by destination below. It is a rough guide only, But we think it shows you the variations.
By Country – Assuming mid-season
Moderate
Premier
Luxury
Typical price per person per night
South Africa/Namibia* assuming self-drive
$175-$200
$200-$350
$375-$650
Namibia/SA* assuming guided
$350-$400
$400-$450**
$450-$700**
Malawi – assuming bush & beach
$225-$250
$325-$400
$425-$500
($1200 with Zambia)
Zimbabwe
$450-$600
$600-$750
$775-$1,400
Zambia
$650-$800
$800-$975
$1,000-$1,450
Kenya
$550-$700
$750-$1,100
$1,200-$1,950
Tanzania
$475-$800
$850-$1,200
$1,300-$2,550
Botswana
$725-$875
$900-$1,050
$1,150-$2,200
Notes
There are several dimensions: season, quality of the camp, and in the case of South Africa, mode of travel. So, the individual country articles give more detail.
The reason why the SA/Namibia prices start low is the possibility of self-drive as a mode of travel.
What constitutes moderate varies by country. It may be the choice of camp. Or, it may be a less expensive way of travelling. (For example, using road transfers or staying in one region to cut down on flight costs.)
These are all-in prices including in-country flights, tours, activities, park fees, etc. However in South Africa it is common for many days to be booked on a B&B basis.
South Africa & Namibia are priced in Rands/N$. But we show US$ prices here as a way of comparison.
* South Africa & Namibia safari prices are governed more by MODE OF TRAVEL than a season, so our bottom range assumes a self-drive plus safari. Whilst the top of the range assumes a privately guided tour with 3-5 nights on safari).
** Namibia fly-in safaris are much more expensive than this, and can top out at $1,400 pp per night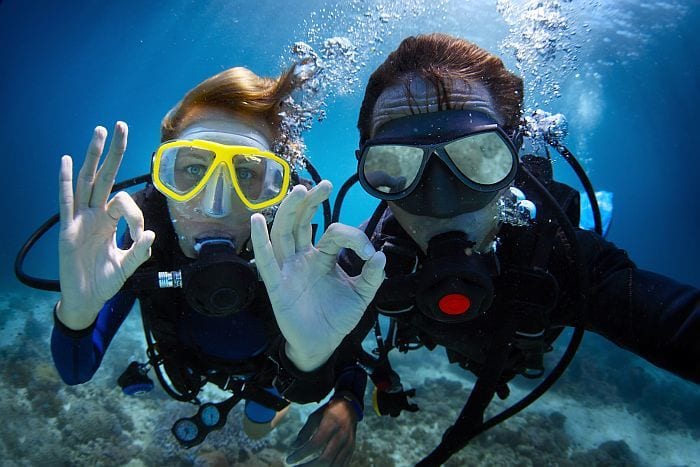 Main Conclusions
Overall, South Africa, followed by Namibia, is by far the least expensive – even when choosing the most expensive mode of travel.
Malawi is the next least expensive option. But it is still more than many people expect.
Zambia and Zimbabwe are similar in price.
The same goes for Kenya and Tanzania, although Kenya is a little cheaper mainly because of lower park fees and tourism taxes.
And – as we suspected – Botswana is most expensive destination, though once we start to look at the very top lodges, every country gets expensive.
The rest of the article looks at South Africa, then Southern Africa, and finishes with East Africa.
Article continues below….
Why are South Africa Safari Costs so much lower than elsewhere?
So lets try to unpack it… as it depends on a number of factors:
The Lower number of nights on safari
The Safari season is also low season elsewhere. So there is no jump up to peak season pricing.
Safaris are priced in Rands, not US$.
There are various ways to travel around the country, incl self-drive and road transfers.
It's not a fly-in safari destination. Generally you dont fly from one safari camp to another as with Botswana or Zambia.
We strongly recommend you read our in-depth article on South Africa Safari Costs. This gives much more detail but we summarise below:
African Safari Cost Factors : Number of Nights on safari?
Usually, visitors to South Africa like a varied holiday. They want to head up Table Mountain and see Cape Town, they want to meander through the Cape wine estates, enjoy whale-watching or stroll along one of our many wonderful beaches.
So, you may only spend 3 or 4 nights on safari, which will be the most expensive part of the trip. But the cheaper nights elsewhere bring down the overall cost of the holiday.
Typically, one night at a South African game lodge will range from the equivalent of $275 per person sharing per night for a modest private game lodge, all the way up to whopping $2,200 per person per night for one of the best safari lodges in the world. So, you can see why the sky's the limit!
To break this down:
Moderate private game lodges – between $275 and $400 per person per night
Premier private game lodges – between $400 and $700 per person per night
Luxury private game lodges – between $700 and $1,200 per person per night
Top-of the-range private game lodges – between $1,200 and $2,250 per person per night eg Singita or Royal Malewane.
These are VAST ranges so you can see why it is so hard to give any estimates!
Our Safari Season is our Low Season
The best time for a safari is in the dry season which is our winter time. But many people come to South Africa in our summer – to escape their winter cold. So the greatest demand is actually from October to March.
Thus, South African safari lodges don't put UP their prices in their peak game-viewing time. They generally keep them the same year round. (And in fact, in the Eastern Cape and Madikwe, they are often lower between May and July). Or they often offer long stay specials during the safari season.
Elsewhere in the country, the price of hotels and lodges come down between May and August or September. So you have a bizarre situation where safari prices are 10% to 20% lower during the peak safari season! Go figure!
Safaris are in Rands
South Africa safari prices are in our local currency, Rands, whereas other countries are priced in Dollars. Given our current economic status, you get more 'bang for your buck' in South African Rands. So yes, that does mean that an African safari costs less in South Africa than a safari in poorer countries such as Malawi or Zambia. (A common misconception!)
African Safari Cost Factors: Mode of Travel
We cover this in detail in our South Africa safari price article. But in a nutshell, you have more choice in how you travel around the country. Many people choose to self-drive in the scenic parts of the country, for example around the Cape Winelands, along the Whale Route or through the Garden Route. This wonderful flexible mode of travel is also much less expensive than having a private guide, especially if it is only 2 people travelling.
Our South African safari cost article shows you some typical nightly price estimates by mode of travel.
Safari pricing in Namibia
Much of the above applies to Namibia as well. Except overall the prices per night are slightly higher for privately guided tours (by around $125-$150 per person per night), as the distances to travel are greater, and there is less competition between hotels and lodges.
The big difference is that Namibia DOES have a peak safari season in terms of price which aligns with the rest of Southern Africa – July to October.
Setting a Reasonable Safari Budget
We have an ulterior motive for writing all these articles on African safari costs. It is easier for us if some of our clients already know how much it is likely to cost. And so have set a reasonable budget for their safari. Plus, it will also help them to consider ways to bring down the cost of the safari. (If they realise that their budget doesn't stretch to what they want.)
So please give us an idea of your budget at the planning stage (excluding the international flights). Contrary to popular belief, it is likely to save you money as we work hard to meet your expectations.
Interested in booking a Safari or Holiday?
Chat to one of our experienced consultants that's here to help and guide you. We use our expertise to narrow down the choices and present feasible ideas, so you can relax and ENJOY the planning process!
Contact us!
Mari Jacobs
Africa Travel Specialist
Hi I'm Mari, I'm here to help you plan your ideal holiday experience
How much does an African Safari cost in Botswana, Zambia or Zimbabwe?
These are more expensive safari destinations for four reasons:
Nearly every night is 'on safari'. There is no fascinating city like Cape Town where you'll want to spend a few days. Nor is there a beach or mountain resort where you can relax (at a far lower cost).
The cost of reaching these more inaccessible lodges is higher as it is usually involves charter flights.
The best safari season is clear (July to September). So everyone wants to go there at that time. The safari camps often raise their peak season prices dramatically. It can be over twice the price to stay in the Okavango Delta in August versus March for example.
It's priced in dollars, as mentioned earlier…
African Safari Cost Factors – Affecting Southern Africa Safari Prices
The major factors which affect the African safari cost in these destinations are:
Predominantly the time of year.
Whether you use a safari circuit – We usually recommend using camps belonging to the same safari company as they offer lower nightly prices the longer you stay. If you want to pick out individual camps, be our guest, but it can push up the price quite a bit.
Access – distance from the nearest airport. Can you only get there by charter flight or can it be reached by road? You'll spend less per night if you can combine Victoria Falls with the Zambezi National park, Chobe or Hwange. As all of these can be reached by road.
Mode of Safari – do you want a fly-in safari to safari lodges? Or would you consider a mobile camping safari (Botswana) in order to keep the costs down?
Download our Guide to Botswana Safaris
Major Game Reserves, Sample Tours & Camps, plus the low-down on Best Time to Visit!
Get our free guide here
Mari Jacobs
Africa Travel Specialist
Hi I'm Mari, I'm here to help you plan your ideal holiday experience
African Safari Costs & Pricing in East Africa
Kenya and Tanzania pricing lie somewhere in the middle between Zambia and Zimbabwe, but less than Botswana! East African camps and safari lodges are rarely as amazingly good value as in South Africa. But nor are they as eye-wateringly expensive as some of the top Botswana camps.
The moderate prices given above are nearly always for scheduled departure tours. We only offer the ones using good quality lodges. (So you may see some lower prices out there, but you get what you pay for!)
Though the majority of nights are on safari, many people do choose to add on some beach time, which often brings down the average nightly cost.
The park and concession fees are a significant factor, especially in Tanzania. This makes it harder to plan a tailor-made safari to meet a challenging budget. So many costs are fixed that no amount of searching for a less expensive camp will make that much difference.
This means that the best way to save money on safari in East Africa is to join a scheduled departure group safari. Yes, you sacrifice some flexibility. But in return you get some camaraderie and a much better price. (Or you find another couple to join you as private tours for 4 people are more or less the same price as scheduled tours.)