Going to South Africa on safari?
Get ready to count those coins. . .
I have written a few articles on safari pricing about some of the main countries we sell. But it's probably the hardest to estimate a typical South Africa safari cost. However I am up for the challenge, so here goes!
WHY is it so hard to estimate safari costs in South Africa?

In a nutshell, it's because South Africa is not just a safari destination. It offers so much interest for other traditional holiday interests: With fantastic beaches, wonderful scenery, cosmopolitan cities, mountains to climb, wine to drink and so forth.
The safari nights are nearly always the most expensive nights. So how much of your holiday is ''on safari'' in a wildlife reserve does significantly affect the overall safari price. But there are many other factors at play here which differ from other safari destinations:
• There is a much wider variation in price across all the destinations and hotel standards in South Africa.

• There are plenty of different ways to travel around the country, (your mode of travel), and this also has a big impact.
However the good news is that South African safari costs are in Rands (and not US$) and so, overall, you get better value for money in South Africa, than elsewhere in Africa.
Safari costs in South Africa
Guide to Typical Nightly South Africa Safari Costs
As your time is short, I am giving our crib-sheet below. But read on for further explanation…
Caveat – these prices are more fluid than other destinations. So I give them only so as a broad sense of what a modest budget, medium and a generous budget may look like…
But our itinerary design skills also play a big part!
We give a typical price per night for a holiday factoring in the cost of travel, park fees, game drives and other game activities. But they exclude the international flights, as obviously that depends on where you are travelling from. And whether it's Business or Economy…
Ballpark Per Person Price Per Night
Affordable hotels & lodges
4* Hotels & Lodges
Luxury Hotels & Lodges
Self-drive trip plus a Safari (3-4 nights)
$150-$200
$200-$350
$350-$600
Mix of Scheduled tours, Private transfers & Safari
$225-$275
$250-$450
$450-$750
Privately guided tour plus 3-4 nights on safari
$300-$350
$350-$550
$550-$850
Privately guided tour + longer safari (5-7 nights). Or off-the-beaten Track
Unlikely
$400-$600
$600-$900
Cost of a safari ONLY
$275-$400
$400-$700
$750-$1,200* – Luxury
$1,250-$2,500* – Top
So if you want to come for 12 nights on a privately guided tour incl 4 nights on safari and staying in premier accommodation (4+ star), you are probably looking at $375 to $550 per night, so between $4,500 and $6,500 per person.
Notes
The prices are shown above are for itineraries that WE sell. So our affordable is a moderate 3+ to 4 star hotel or guesthouse. We don't start with back-packers!
South Africa is priced in Rands. We have given Dollar prices so that you can compare across other African destinations. But, given currency fluctuations, these prices fluctuate from month to month.
Typically these per night South Africa safari costs assume that 25-30% of your nights in South Africa are on safari (on a Fully Inclusive basis). So the prices above are LOWER than our safari nightly prices. But much higher than our Cape Town hotel prices, for example.
* There is a massive range in the Luxury safari category. So the top figure is the most expensive game lodge in South Africa. So you can see that the sky's the limit if you want to go big on a South Africa safari!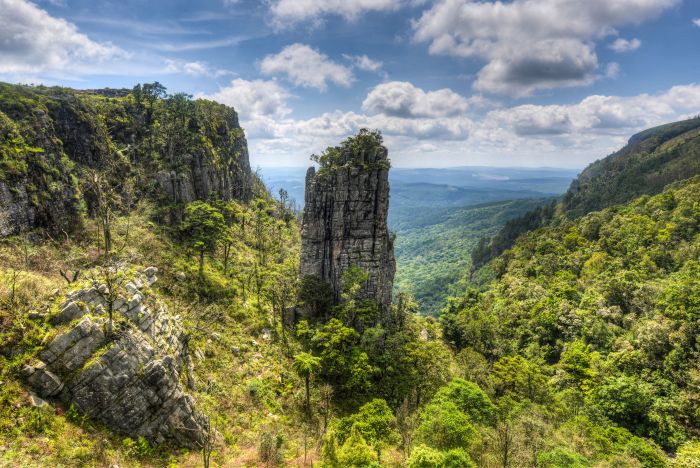 Mode of Safari is more important than Seasonality
The South African safari price chart is different from other destinations. Here seasonality is MUCH less of an issue than mode of travel. In fact you see that we dont even show how the price varies across the seasons.
Low Season –The strange anomaly in South Africa is that the best time for a Safari is actually our Low Season for the rest of the country. Thus the safari nights don't typically change their price in Low Season. BUT overall prices are a little lower. Go Figure! Expect to pay 10-20% less between May and July and 5-10% less between August and September. (Broad estimates only!)
What factors affect the cost of a South Africa safari?
| | |
| --- | --- |
| Important | Less Important |
| Mode of Travel | Time of Year |
| Level of Hotel & Lodge (eg Premier, Luxury, Uber-Deluxe) | Safari Circuits |
| Number of Nights on Safari | |
The Cost of Various Modes of Travel
Along with how many nights you have on safari, and Quality of the Hotels & Game Lodges, HOW you choose to get around the country is one of the biggest drivers of your safari cost. Let's assume that you fly to the wildlife area and then transfer in. As this is the most common.
So we are talking about how you choose to travel in the REST of your trip…
Privately Guided
This is the most expensive, especially if there are only 2 of you. Our vehicles and guiding standards are highly regulated. Plus the driving distances are long. So your guide will need to stay overnight with you which is also an extra cost.
Generally a Privately Guided Tour is more than people imagine. It is certainly much more expensive than in many other developing countries you may have visited.
Mix of Privately Guided/Private transfers & Shared Day Tours
If you want to be guided, this is a good way of saving costs. Do some shared day tours (with a max of 6 or 7 people) whilst you are staying in Cape Town when many people want to see the same things. Then do private touring (or transfers) when that's the only option. Usually in the country areas.
Another tip is to use some country lodges which include activities in their area. Then you travel between them using private transfers. This saves you money as there's no need for multiple days of private touring (and also no need to pay for your guide's overnight accommodation as well).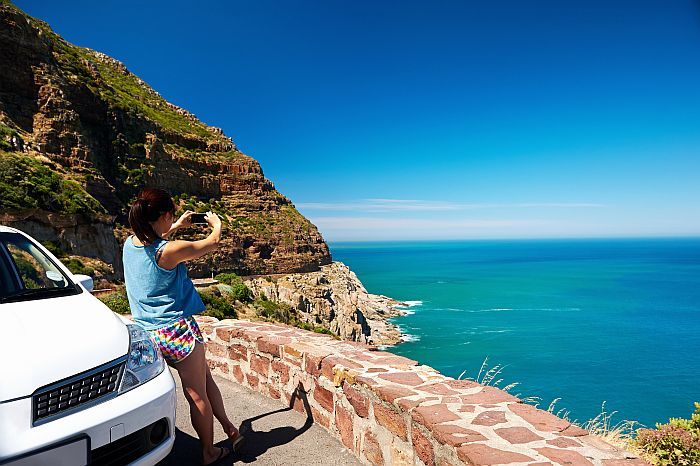 Self drive for the Non-Safari Element
This is very common for our European clients. (Actually this is the way the majority of our European clients travel around). But much less common for our American clients. (Our Australian and Canadian clients – to use VAST national stereotypes – lie somewhere in the middle.)
But if you have self-driven in Europe, then you could definitely feel comfortable doing self-drive in South Africa, especially in the Cape province (Cape Town, the Winelands, Whale Coast and the Garden Route).
And it has a massive impact on the South Africa safari cost. It may make all the difference to the trip you need.
Mix it Up
Or mix it all together. Start with a day or two of guided tours, then opt for a few days of self-drive in the country areas. Or throw in some private transfers for some long drives. And Fly-in & transfer to your safari lodges.
Putting together the right mix is where a safari designer – such as us – can help massively.
These are some Cape Lodges which include activities. So all you need to do is to transfer to the lodge and they will take care of you.
All-inclusive South Africa Safaris?
Unless every night is on safari, your South Africa holiday is unlikely to be all-inclusive. Only safari nights tend to be all-inclusive, (or, as we call them, Fully Inclusive FI or Full Board and Game Activities FBG). Elsewhere the norm is for hotels to be on a Bed & Breakfast basis or sometimes possibly Dinner, Bed & Breakfast.
That's because South Africa has some superb restaurants. Believe me, you don't want to be tied into eating at the hotel restaurant in Cape Town. Just because you wanted to have all meals included upfront. You'd be missing out on some amazing foodie experiences!
So typically a 12 night itinerary in South Africa may include breakfast every day, 5 or 6 dinners and some lunches, (mainly on safari or included on a day tour.)
In summary….
Consider preferred mode of travel
Consider time of year
Give us a budget to work with
Try to have longer stays (to take advantage of long stay offers)
HEARTFELT PLEA – Please give us a Budget Range!
But probably the BEST thing you can do to save money is to give your safari designer, such as us, a sense of your budget.
Sounds counter-intuitive perhaps?
But actually it makes sense. If you give a budget then it is human nature for our safari designers to try to rise to the challenge! Our consultants get more creative to come up with ways of saving money, without compromising on the quality of the safari holiday. So you end up getting more bang for your buck.
They are also more motivated because they know they are on the right track. (It is soul-destroying for us to do a safari quote. And then find that the budget is HALF what we had assumed!) Getting to a sense of budget is what this article is designed to help you with!
In conclusion, a South Africa safari holiday offers superb wildlife and all-round holiday wonderland. So it is worth aiming for a decent budget for it.
We hope this article has helped!
'What is the typical South Africa safari cost' is written by Cedarberg Africa
Cedarberg Africa is a specialist tour operator and safari designer for Southern and East Africa. We're a family-run company who've been around for 25 years. We offer 16 different countries in Africa. Given our volume of business, we make our money through specially negotiated rates with the safari camps. So you will get the benefit of our 1st hand experience. And at a fair but competitive price. Contact us now….