Gorilla Trekking Safaris
Encounters with mountain gorilla families in the Virunga Volcanoes and the Bwindi Impenetrable Forest National Park...
Overview
Gorilla Trekking Tours in search of Mountain Gorillas
The rare and elusive Mountain gorillas live in small family groups in the high-altitude cloud forests of equatorial Africa. They live in only two areas. One is the Virunga Volcanoes which straddle Uganda, Rwanda and the Democratic Republic of Congo. The other is the Bwindi Impenetrable Forest  in Uganda.
But their numbers declined dramatically in the last few decades of the 20th century. This is mainly due to the erosion of their habitat. However their numbers have increased by over 40% since 1989, due to conservation. So there are now over 1000 mountain gorillas roaming wild.
We offer gorilla trekking tours to both the Virunga and Bwindi rainforests.
Gorilla Trekking Tours and conservation
Gorilla trekking tours, with small numbers of people, play a vital role in this form of conservation. It allows for a carefully managed and minimally-intrusive encounter between you and a few gorilla families, which have been habituated to humans. Ever since the mountain gorilla research of Dian Fossey, pioneering primatologist, people have wanted to emulate her close encounters with these most charismatic apes. So the gorilla tracking permit prices are deliberately very high. As this vital revenue is what enables environmentalists to preserve the remaining unique montane and bamboo forest. Without the gorilla trekking fees and the tourism dollars to the local communities, it will be destroyed. They will plough up or burn the forests to create more land for subsistence farming.
Why it's worth the price?
Despite the high fees, gorilla tracking permits are snapped up many months ahead. For the committed world adventurer, devoted photographer or wildlife lover, there is nothing to beat the thrill of an encounter with a male 'silverback'. An hour passes in a flash but the time is never forgotten. Perhaps it is the fact that mountain gorillas are notoriously hard to capture on camera? Or the challenging trek to get to them that adds to the feeling that this is an incredible privilege!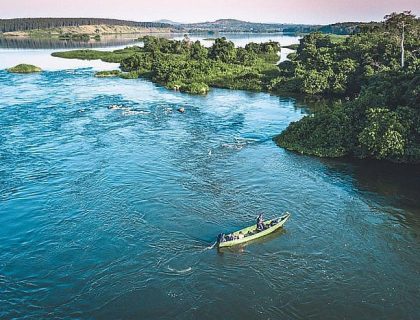 Tasha Eygelaar
Africa Travel Specialist
Our experienced band of Safari Planners can create a bespoke plan for you. More enriching, more restorative and making more of a difference. Discover how working with a specialist adds value to your African adventure.
Cedarberg always create amazing holidays
"Cedarberg do not fail to deliver they always create amazing holidays and we can not fault. We've used Cedarberg 5 times and keep going back for more African experiences Excellent. Amazing as always, as we always seem to test you guys with snow, weddings & having to change destination. You never fail to give us the best."
Mrs Alexei Howell, UK
Rwanda was inspiring
"My wife and I approached Cederberg requesting a draft itinerary and recommendations for a visit to Rwanda. We received prompt, well-informed assistance, and a final itinerary which was absolutely perfect. Our tour of the country was well-structured in terms of acclimatisation, pace and variety. On the second last day of our visit, we met up with another group who had opted for a different tour agency, and were exhausted by the disproportionate amount of time spent on the road rather than enjoying the delights of their respective destinations."
Mr David, USA
Peter did a brilliant job
"Everything went as planned Peter did a brilliant job helping us to plan the holiday"
Mrs Sandra Cutmore
Hi I'm Gloria, I'm here to help you plan your ideal holiday experience
Did you know
Unique

Bwindi & Volcanoes National Parks are the only place in the world where you can see Mountain Gorillas

Conservation

Gorillas now number over 1,000
Superb holiday
"Peter put together a superb holiday for us. He found out what sort of things we liked and then tailored the holiday for our needs. Whilst working the logistics out!"
Mrs Helen Severs
Peter did a brilliant job
"Everything went as planned Peter did a brilliant job helping us to plan the holiday"
Mrs Sandra Cutmore
Enjoyed the charm of the accommodation
"I want thank Mari for helping us create a vacation tour that worked for my husband son and myself. We got to see everything we would like to see that worked within our budget."
Mrs Janouska, USA