Sanctuary Gorilla Forest Camp
Overview
Sanctuary Gorilla Forest Camp is one of only two safari camps within the Bwindi Impenetrable Forest National Park. It certainly sets the standard for design and hospitality and, despite a welcome increase in the number of good places to stay, Gorilla Forest Camp remains one of the most attractive and comfortable camps to use as your base for tracking the mountain gorillas. As well as gorilla safaris and trekking, Bwindi Impenetrable Forest offers superb bird watching with over 360 bird species and forest walks. The site is home to just over half the world's last surviving mountain gorillas.
Perhaps one of Gorilla Forest Camp's strongest features is that it has 24 hour hot water and power. There is absolutely nothing to beat a hot bath gazing out at the forest when you return wet and muddy from a day of trekking. A bar and dining room overlook the rain forest, as does the veranda of the bar. A raised deck is also used as open air dining room (weather permitting). At night, a traditional African campfire is lit from where a lecture might be given by a visiting primatologist or the gorilla briefings take place.
Accommodation is in 8 double tents, raised on wooden platforms, each with en suite facilities, flush loo and a terrific bath looking out onto the view. Each tent has a spacious wooden veranda where guests can relax, enjoy a private meal and absorb the exotic mystery of the surrounding rainforest of Bwindi.
You can also visit the village community at Bwindi on a guided walk seeing the school, hospital and orphanage. The small fee goes directly to the community.
Sanctuary Gorilla Forest Camp accepts children of all ages but bear in mind that only teenagers age 15 and above are permitted to track gorillas and at least one adult must share with under 15s.
Sanctuary Gorilla Forest Camp gallery
Sanctuary Gorilla Forest Camp on the map
Rooms
Luxury Tented Rooms
Located in one of the remotest areas of Africa, these comfortable canvas spaces are dressed with indigenous prints and furniture made from natural materials. Beds are draped in neutral-toned linens, and local artefacts set a scene that ensures memorable moments both inside and out the accommodation. Each tent has a spacious, stone-walled bathroom with private sections, and a free-standing bath for a relaxing soak after a day's trekking. The trees around the camp light up in the morning when the sun starts shining, and thanks to there being so few tents, the camp retains an intimate, exclusive feel, enabling you to experience Africa's magic with the lightest of footprints yet with practically every mod con.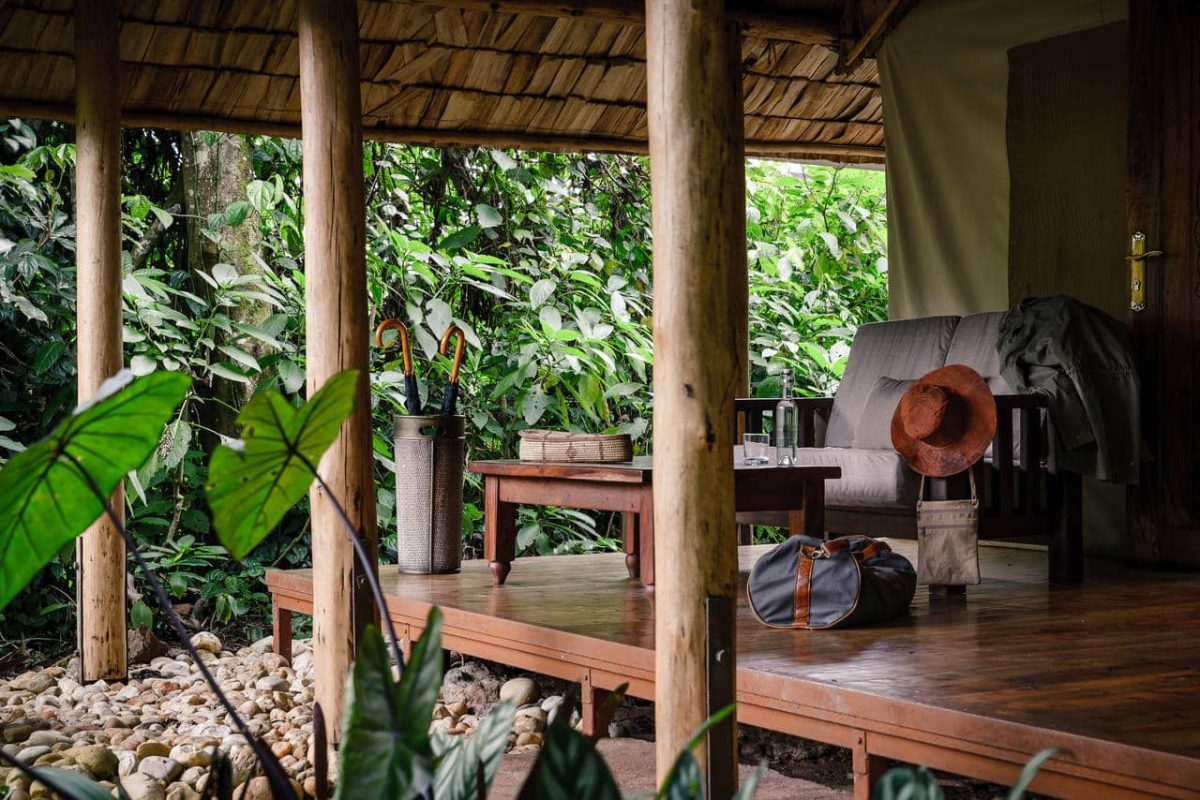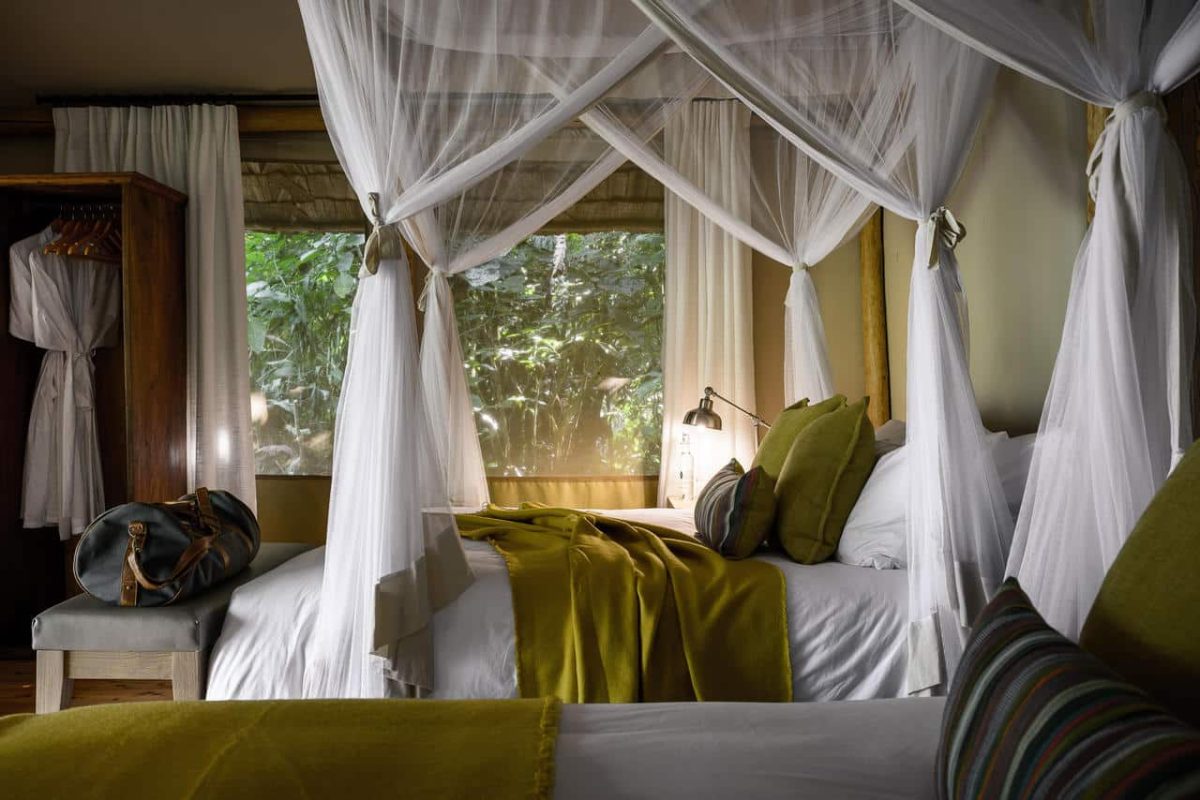 Includes
Full Board with local brand drinks & laundry
Excludes
Activities and UWA Fees
Family Suitability
Family-friendly all ages
Malaria Rating
Malarial area year-round
Good For
Adventure, Birding, Flora, Hiking, Leisure, Nature, Wildlife, Relaxation
See other options in this area