Clouds Mountain Gorilla Lodge
Overview
Clouds Mountain Gorilla Lodge is a luxury lodge on the southern edge of Bwindi Impenetrable Forest National Park, a spectacular setting as a base for gorilla tracking from the Nkuringo trailhead, especially the Nkuringo, Nshongi or Mishaya groups.
Not only is Clouds Mountain Gorilla Lodge high-end, it is also high. Very high. At over 2000 metres, it is above the clouds. Guests gaze not into the canopy of Bwindi Impenetrable Forest but across to the Virunga Volcanoes range. The lodge has been designed to match the lofty setting; in extra-comfy furnishings and fittings, service and facilities.
Each of the eight en-suite stone cottages has a private veranda and its own cosy double-sided fireplace as well as original artwork. Guests are looked after by a named butler, rather than an unseen team. There are 5 double cottages and 2 family cottages, each with two en suite bedrooms.
Children of all ages are welcome though note that only teenagers age 15 and above are permitted to track gorillas. Children's activities can be arranged while adults are tracking.
In the main lodge there is a roaring fire for evenings and those amazing views in the daytime sunshine. The ambience and design is that of a luxury ski chalet with soaring ceilings, hefty wooden beams  and huge picture windows. As well as relaxing and enjoying the environment and the view, the safari-stiffened can enjoy massages and beauty therapies. WiFi is available in the main lodge.
Guests staying at Clouds can also track the Rushaga gorilla group but there will be extra transfers involved.
Including Clouds in a Uganda safari
Many guests staying at Clouds Mountain Gorilla Lodge will have flown into the area from Entebbe. Daily scheduled flights take 75 minutes. The nearest airstrip is at Kisoro and lodge transfers (2 hours one way) can be arranged. Clouds can also be incorporated into a luxury 4x4 safari by road. Although it is 11 hours drive direct from Kampala it is easily linked into a tailormade Uganda safari. It lies close to Queen Elizabeth National Park, Mgahinga National Park and Lake Bunyoni.
Clouds Mountain Gorilla Lodge gallery
Clouds Mountain Gorilla Lodge on the map
Rooms
Chalet
The chalets at Clouds are all of the same standard. There are 2 family and 5 double or twin.
Guests at Clouds stay in their own cottage. Built of local volcanic stone, every cottage has a large sitting room with fireplace, vast overstuffed armchairs, and hand-woven carpets. Each individual cottage features the work of one of Uganda's most respected artists (we call them the 'Clouds 9') Their work has been so highly regarded by guests that they have commissioned their own pieces and now the work of these artists graces the walls of homes and offices in New York, Toronto, Vancouver, Los Angeles, and London. The family chalets have 2 private bedrooms, each with its own en-suite bathroom and an adjoining lounge. Each double or twin has its own en-suite bathroom and its own lounge and verandah.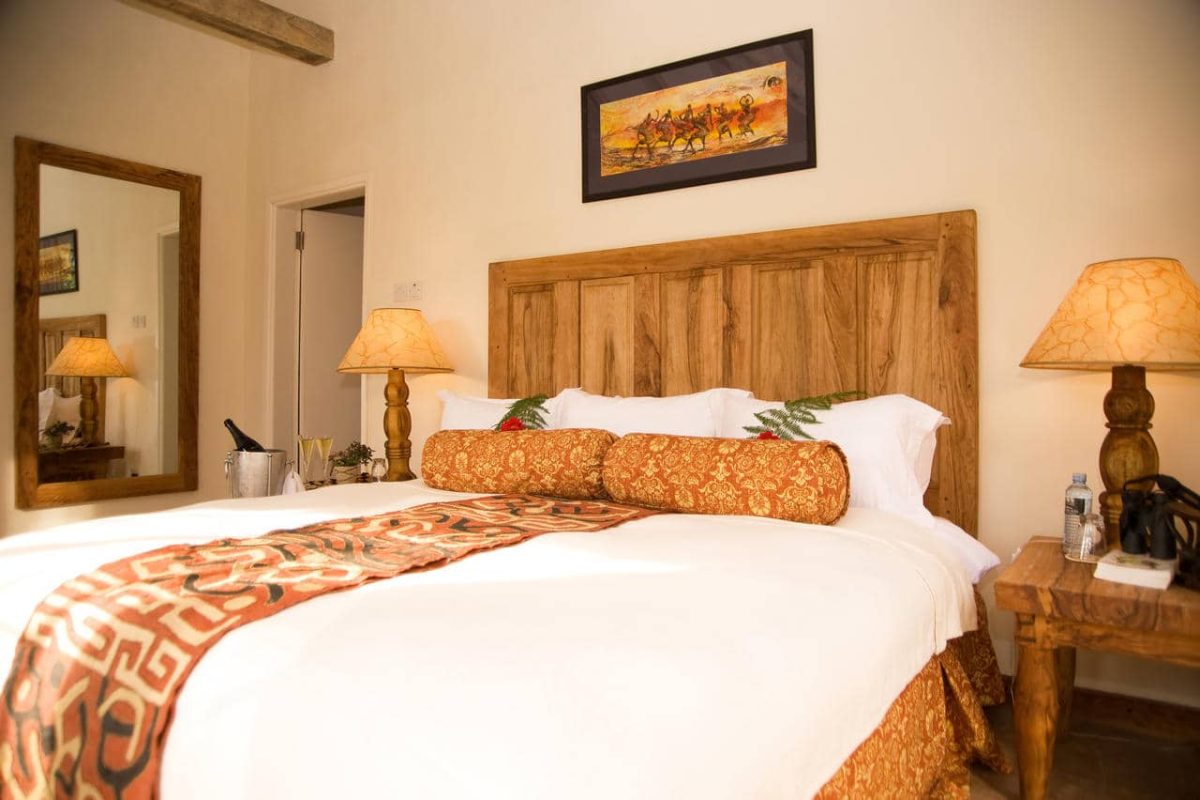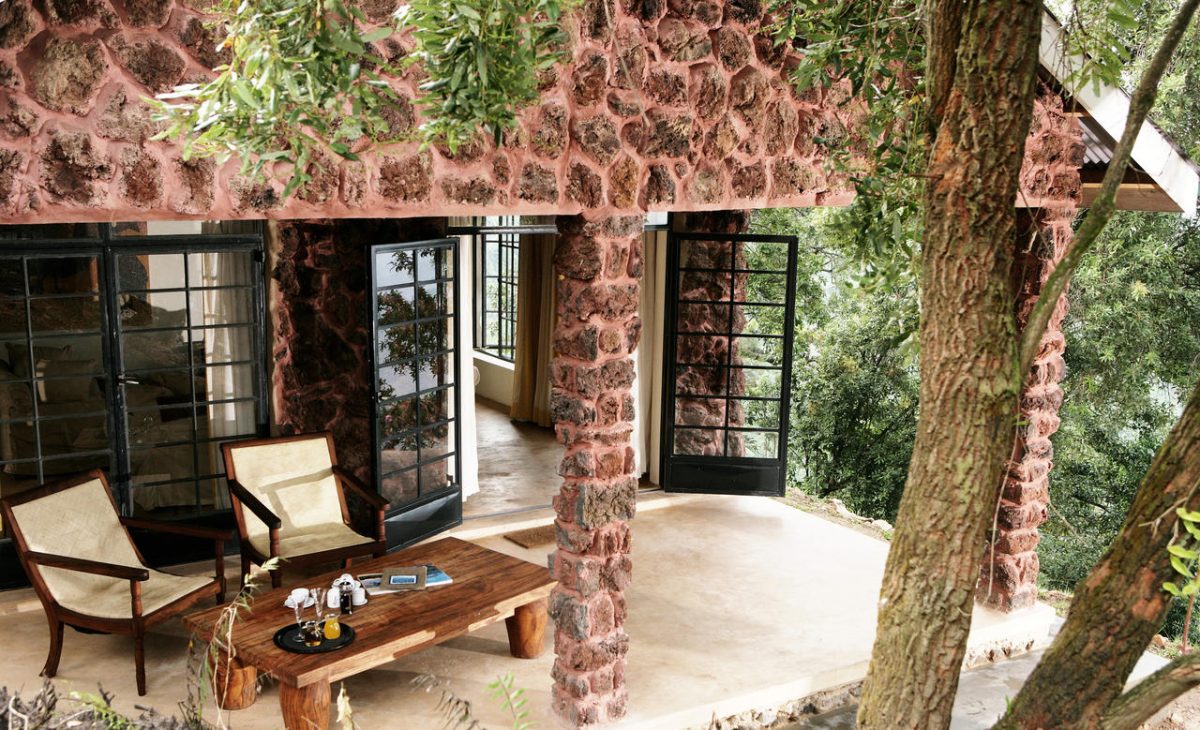 Includes
Full Board with local brand drinks & laundry
Excludes
Activities and UWA Fees
Family Suitability
Family-friendly all ages
Malaria Rating
Malarial area year-round
Good For
Adventure, Birding, Flora, Gourmet, Hiking, Indigenous Culture / Art, Leisure, Nature, Relaxation, Star Gazing, Wildlife
See other options in this area